Happy Friday! Yesterday I attended my first Christmas themed event at the Woodstock Holiday Sip + Shop. Downtown Woodstock is only a block from where I'm currently living in Georgia while we are waiting for our new home to be built. It's a quaint little shopping and restaurant district perfect for a walk with your dog or a night on the town.
My mom, sister, and I went and we had such a good time! I thought I would share a little bit of what we did, and of course what I wore!
My Outfit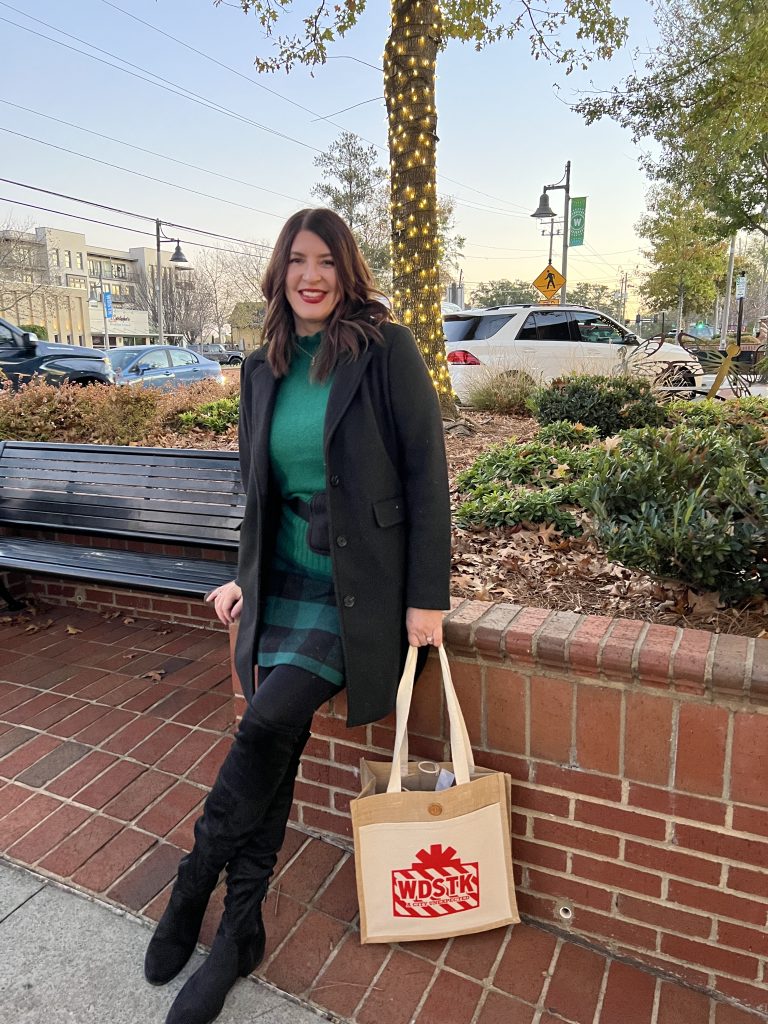 It's been unusually cold here in Georgia for November. The high this day was in the 40's! I was so glad it was cold because it makes holiday events more authentic…and I get to wear my favorite cold weather pieces.
I wanted to be comfortable, so I wore my new green sweater from Loft Outlet. I wish I could link it for you, but Loft Outlet no longer offers online shopping. My skirt is from J.Crew Factory last year. I've shown it before, and it's one of my favorite winter and holiday pieces. For warmth, I added tights, tall black boots, and my black coat from Walmart (also last year).
Notice I'm wearing my black belt bag. I told you I was a convert! I wanted my hands as free as possible to enjoy snacks, drinks, and carrying packages.
Here are some similar items to create this outfit:
The faux wool dad coat that I'm wearing is no longer available, but this years version I really like because it has a tie waist. It's currently on sale for $48.98.
Shopping
You can find so many unique gifts in Woodstock! Boutiques offer reasonably priced clothing, home decor, jewelry and everything in between.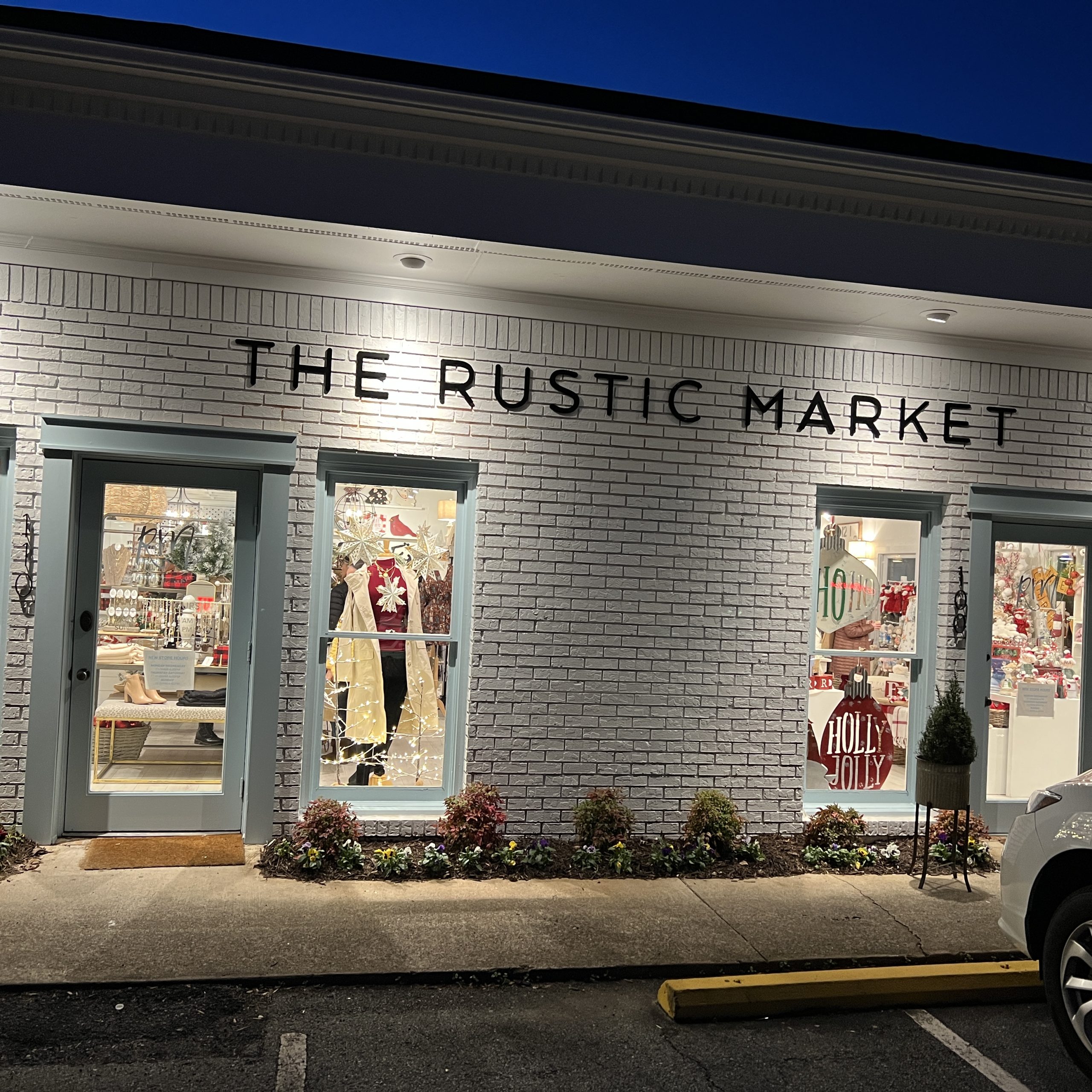 One of my favorite shops in the Rustic Market.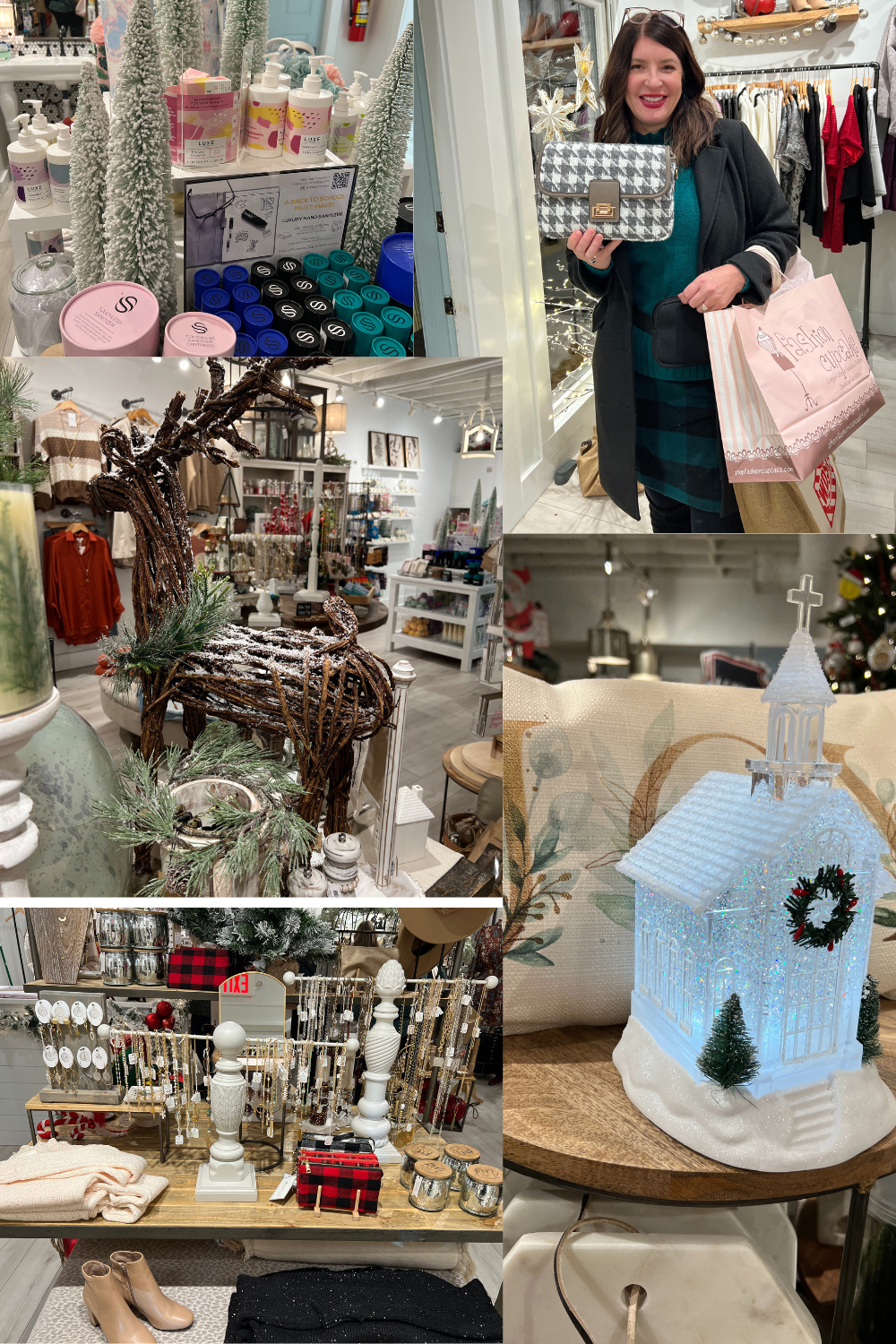 Apparently, I was the winner of their gift basket last night so I get to go back today and claim my prize!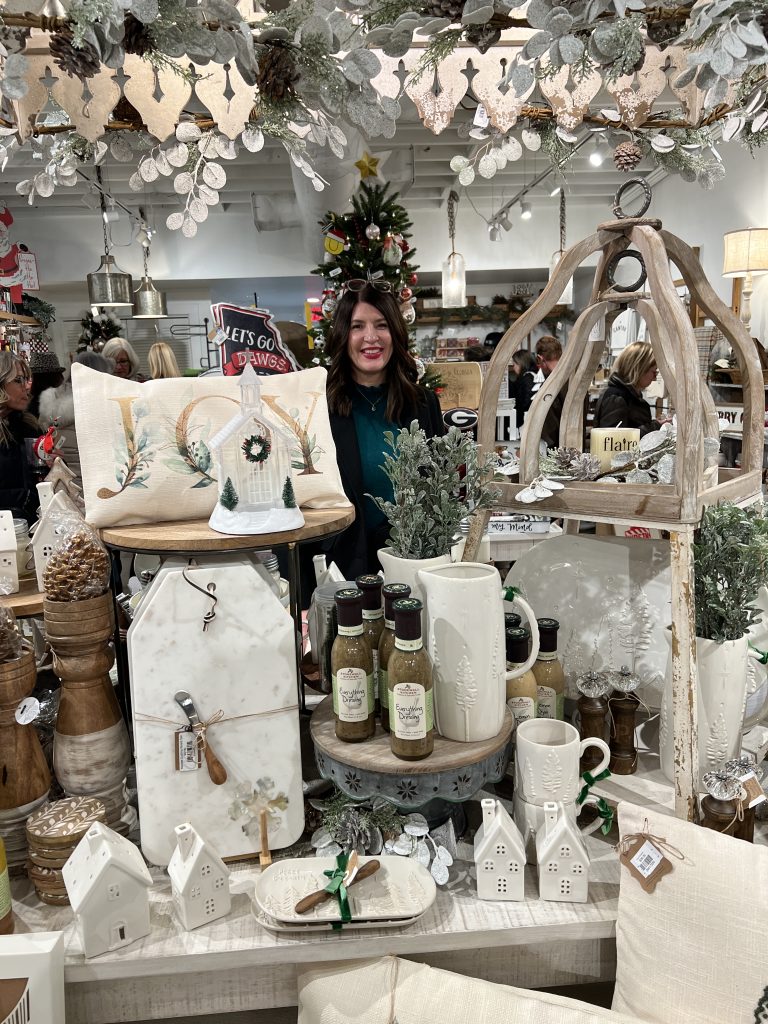 Another favorite shop of mine is Fashion Cupcake. They have adorable clothing and accessories.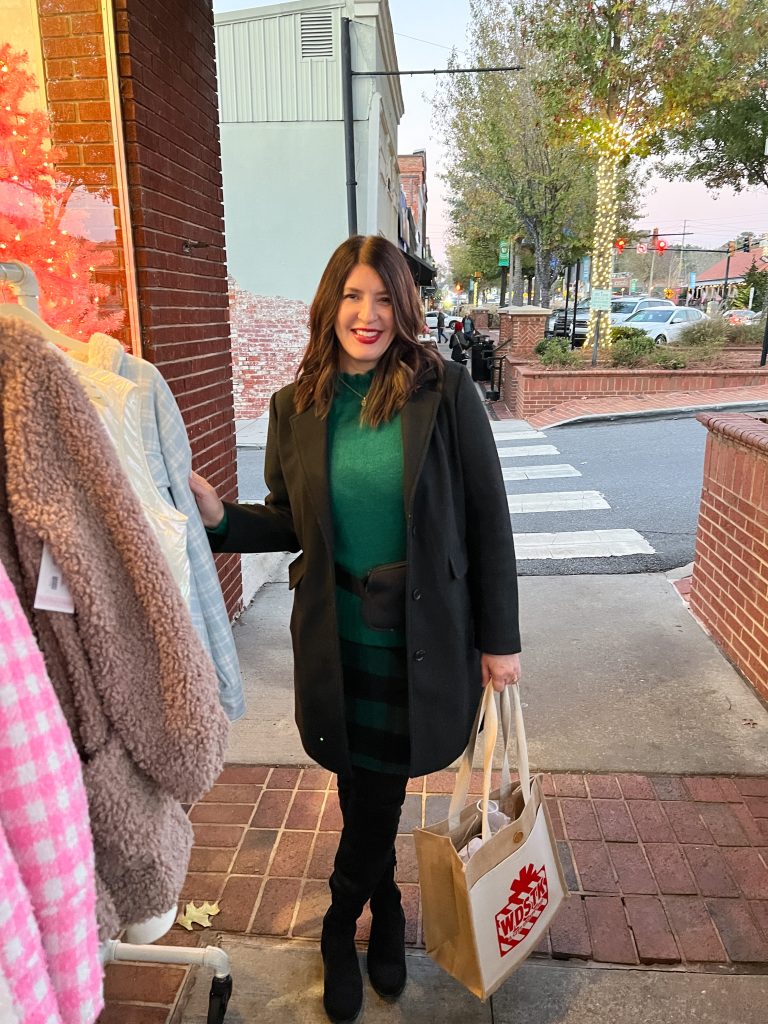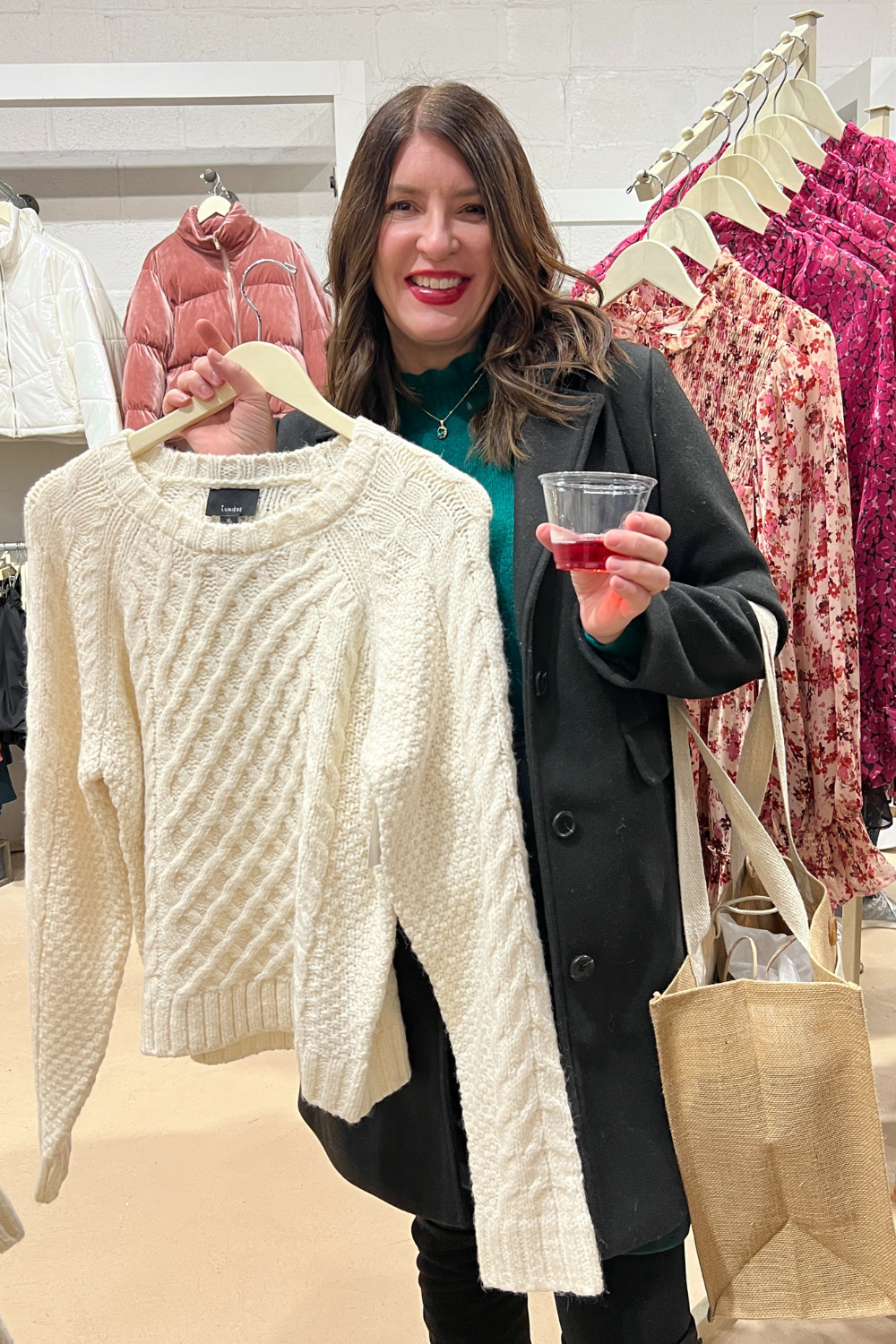 This white cable knit sweater came home with me! I also picked up these new stockings for my family. They coordinate with my neutral colored tree.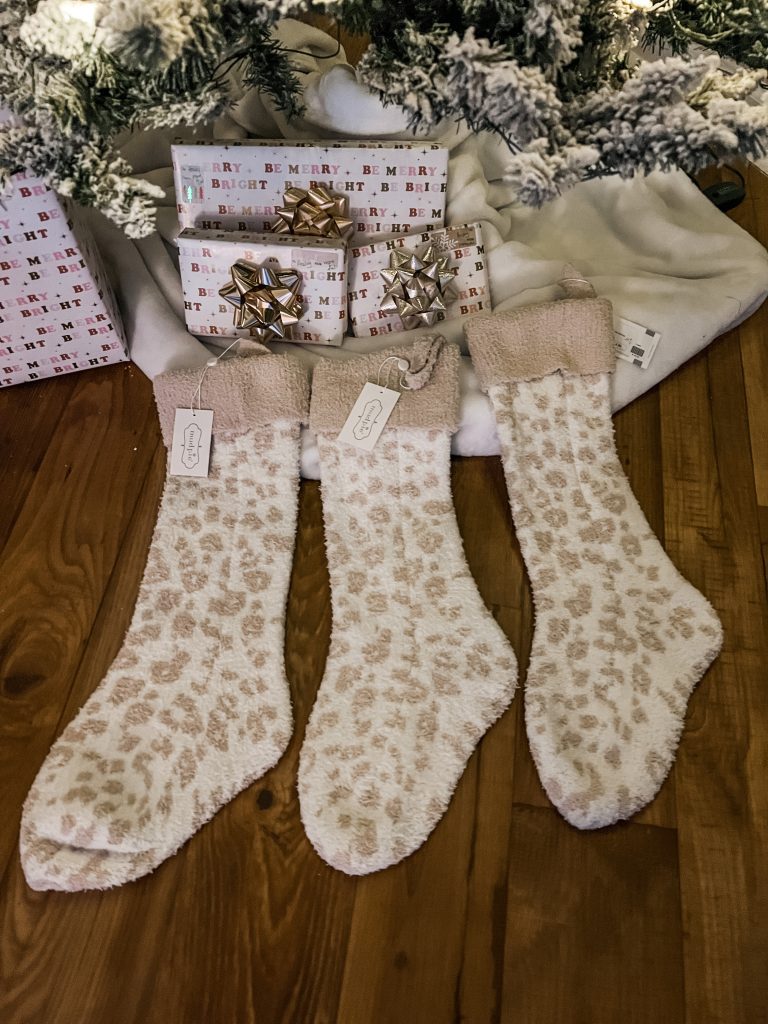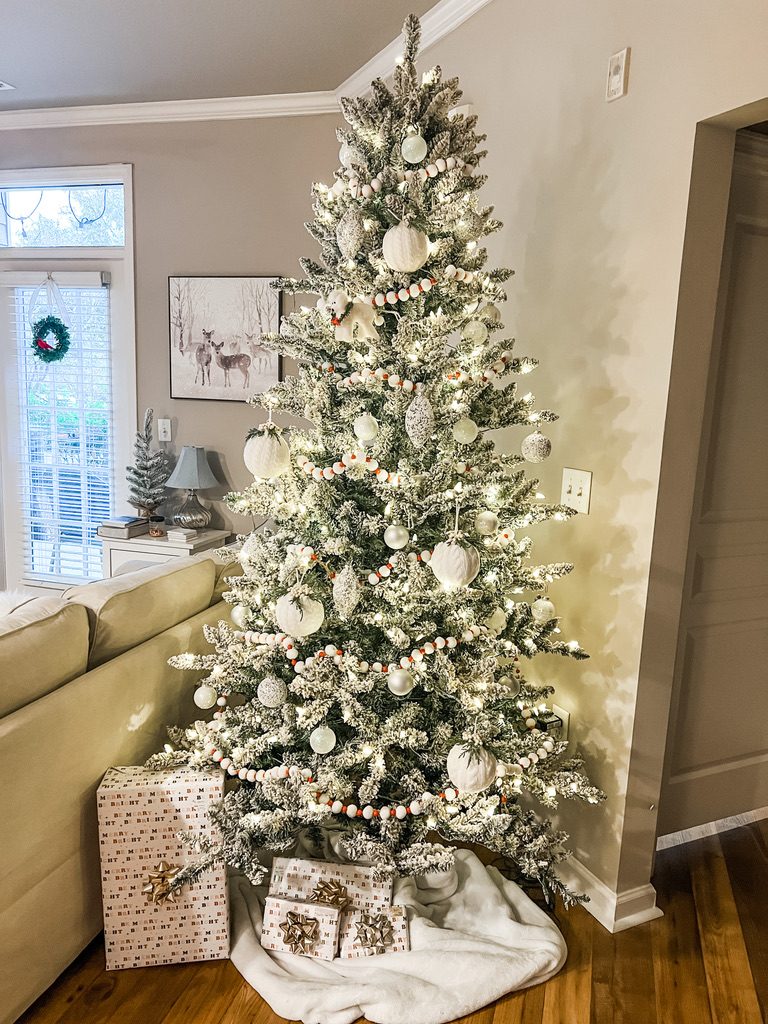 This dress caught the eye of my mom, and even though we didn't purchase it we thought it was photo worthy.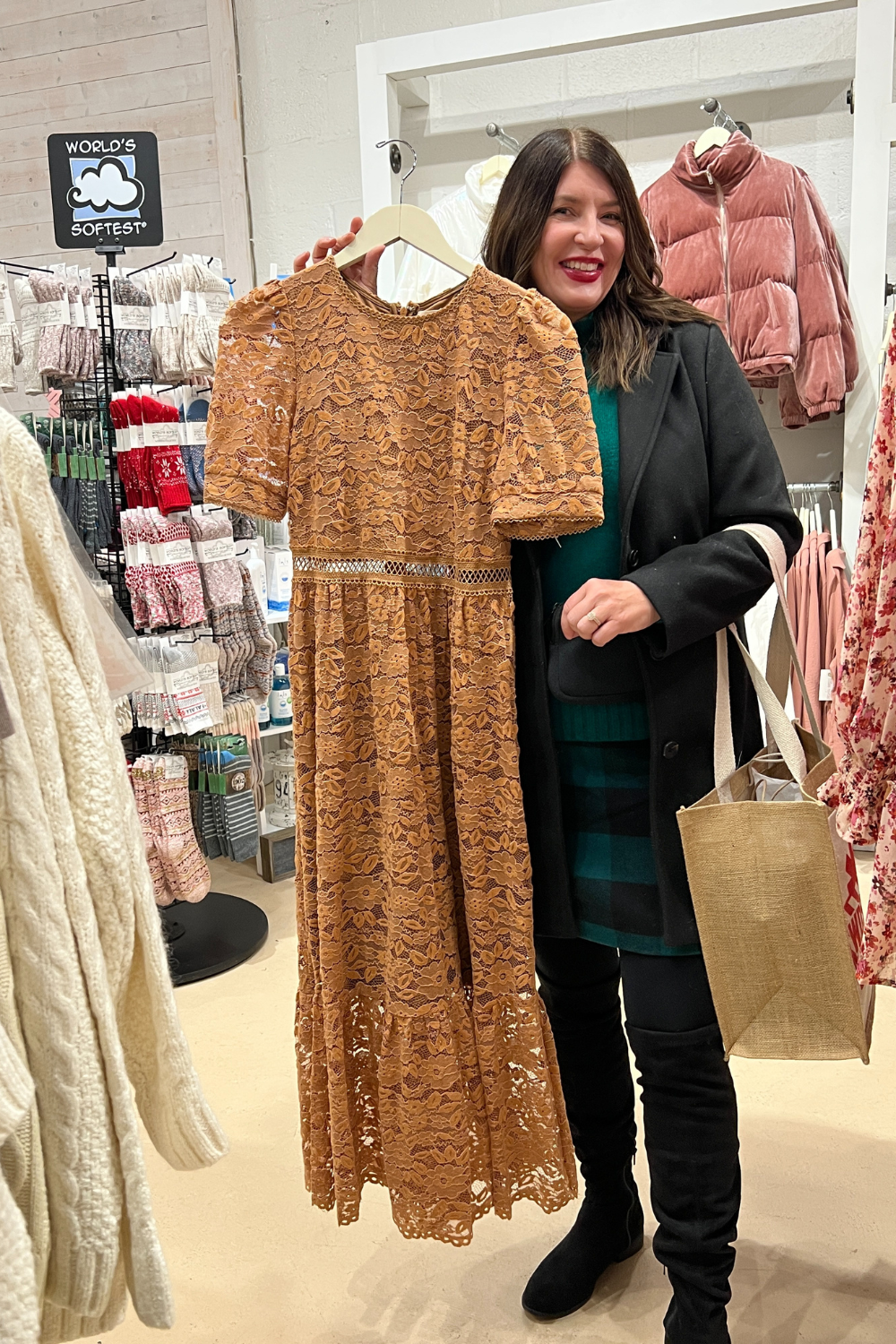 Sipping & Snacking
Most of the shops had cookies, snacks, and beverages to enjoy. It really made the experience so much fun.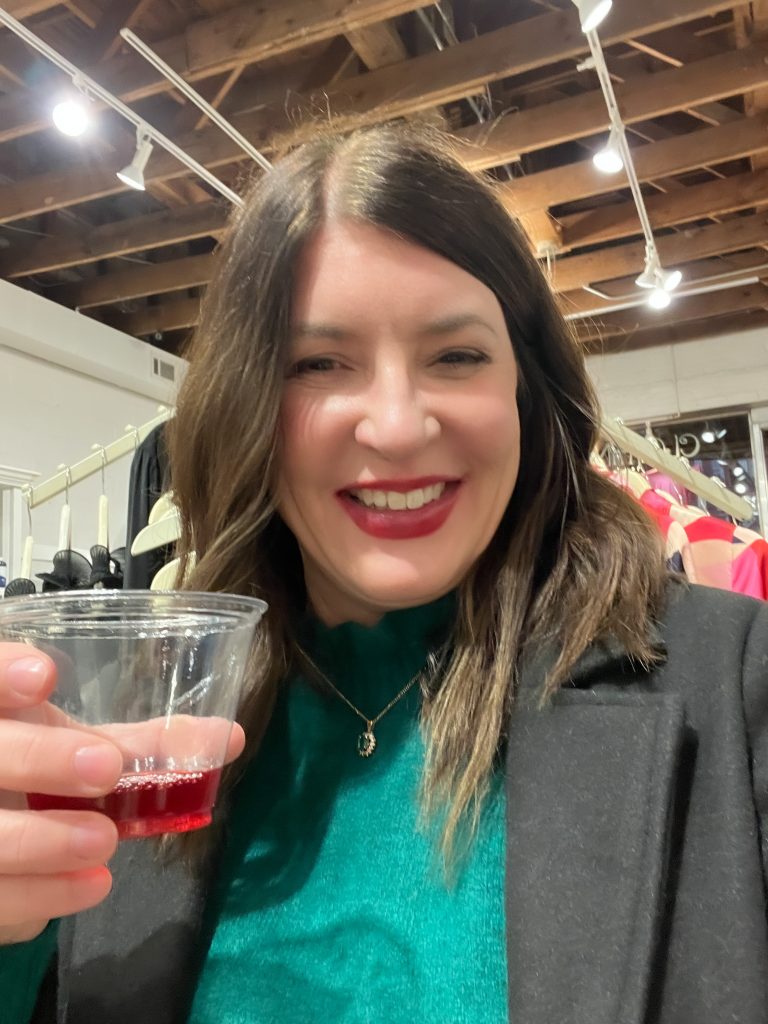 The best part of the whole evening was getting to spend girl time with my mom and sister. It's been years since we lived in the same town, so this is really what life is all about…family!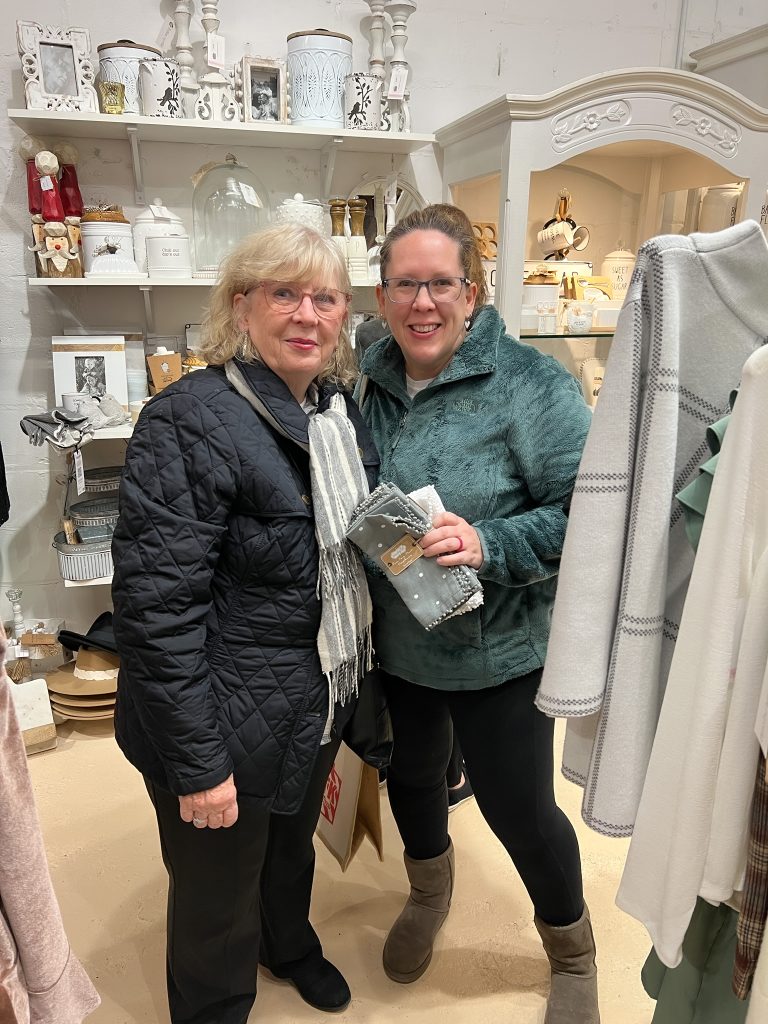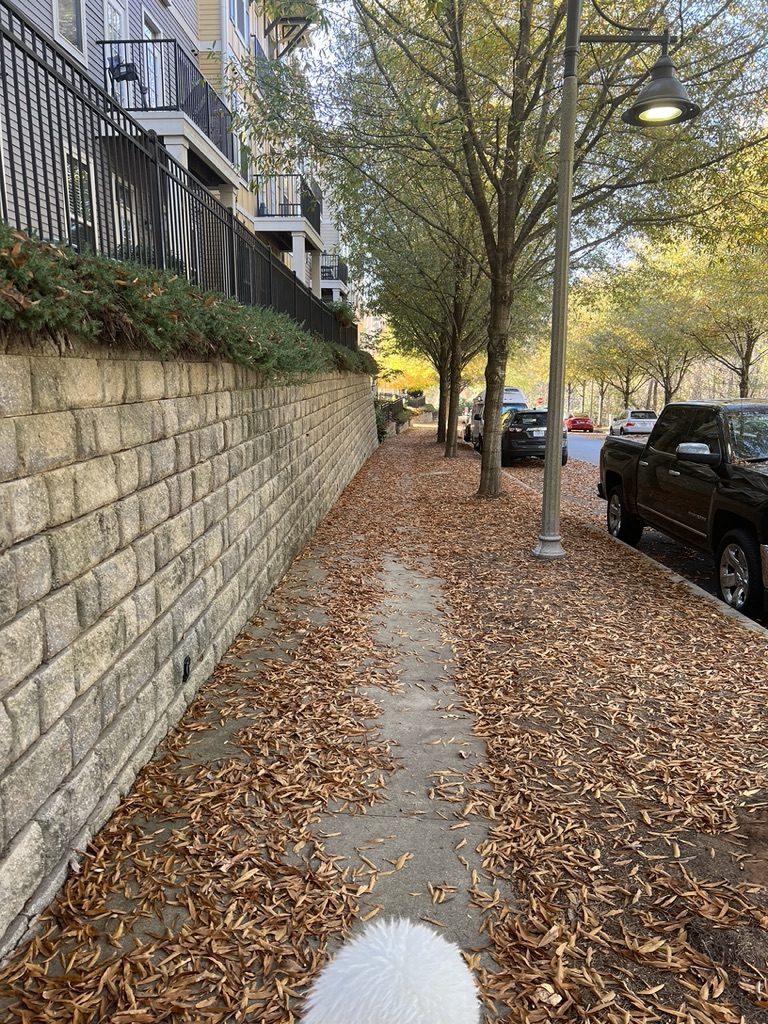 I hope you enjoyed this little glimpse of Christmas in Woodstock + what I wore. I'm blessed to be able to take walks down streets like this where I'm currently living. It's beautiful here in Woodstock, and if you're ever in the Atlanta suburbs it's worth a visit here.