I would consider myself a patriotic person. I love our country despite all the problems we face. July 4th is an opportunity to put all that aside and be thankful that we live in the greatest country in the world. This year we will be celebrating in Georgia with my family. Most of us will be getting together with friends or family and it's fun to dress in something festive; however, if you are like me flag prints or stars and stripes are just not my style. Today I would like to offer some more subtle July 4th outfit ideas. You will still look patriotic…just not over the top.
Style Tips For A Subtle July 4th Look
Choose red, white, or blue but not all three at once
Avoid flag shirts
Stay will classic styles
Monochromatic styles in red, white, or blue
Avoid sequins and sparkle
Consider Gingham
Gingham had quite a moment last year, and it is still trending this year. This blue and white gingham dress is cool and comfortable and suitable for any July 4th activity. Notice the colors are blue and white. I would not personally add red to this outfit as that would make it look too forced.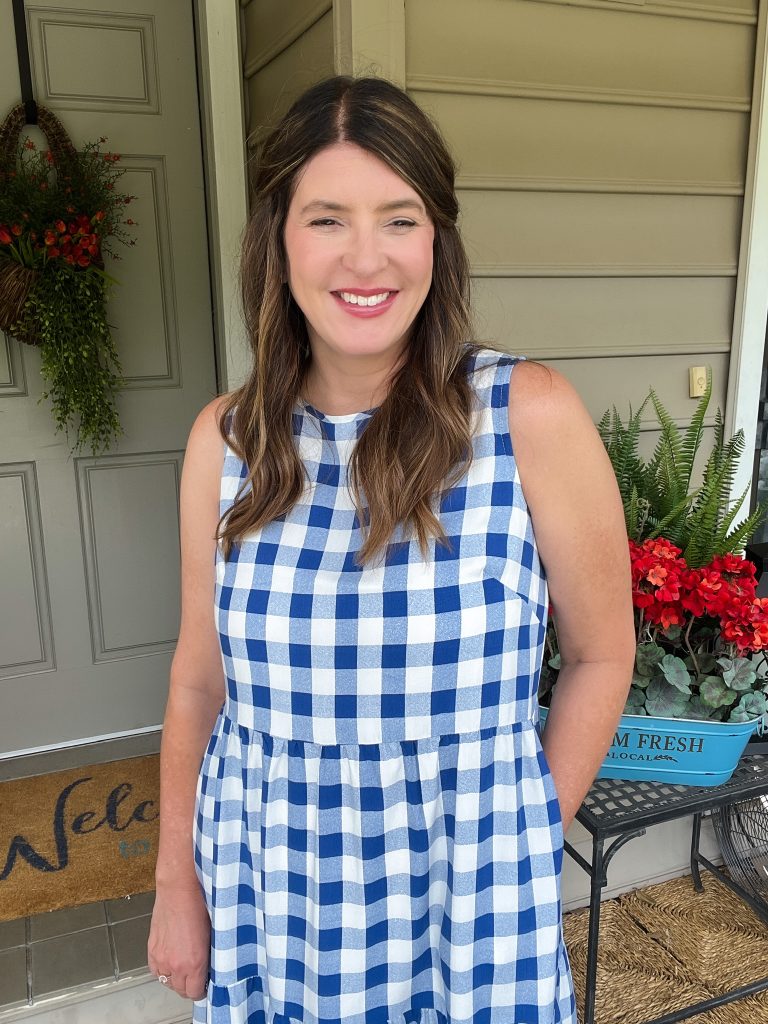 This is an Amazon find and I'm wearing a size medium. Last year I showed this dress in the red and white gingham…if you would like to see my July 4th picks from last year you can see them here.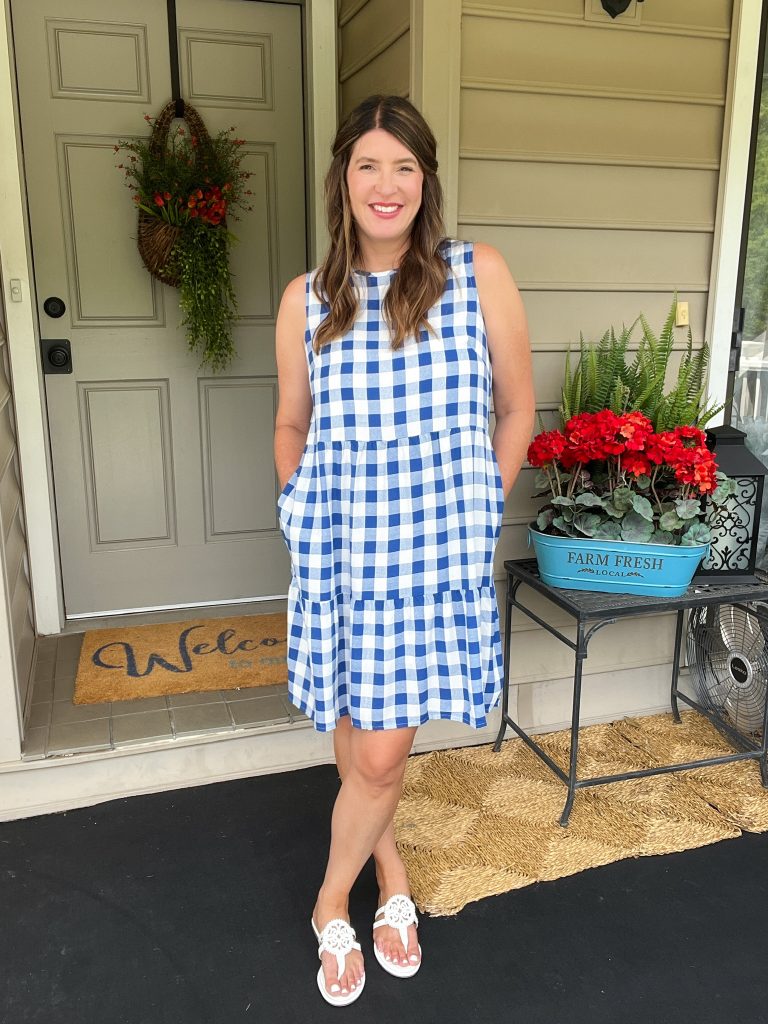 Shorts and Cute Top
For another subtle July 4th outfit, you can't go wrong with denim shorts and a cute top. These white denim shorts are a recent purchase from Walmart.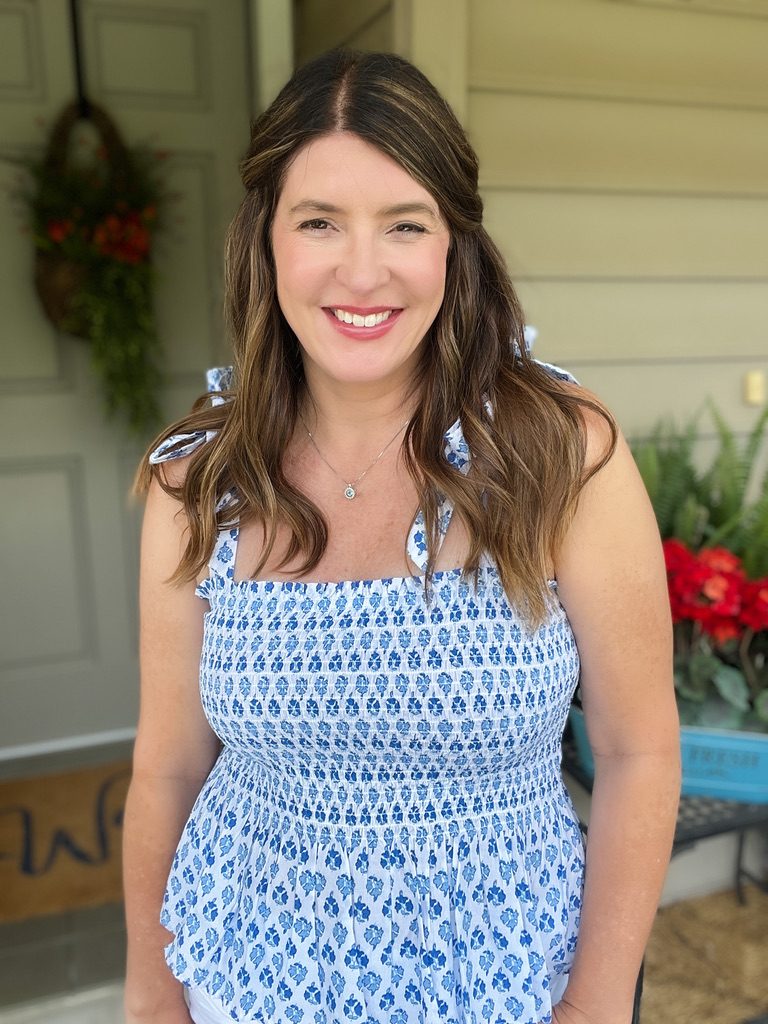 My top is from J. Crew Factory. If you follow my Instagram, you have already seen this top because it was on major sale last week. As I'm writing this post it's currently $39.99 plus an extra 60% off. I did size up to a large which fit me perfectly.
Classic Red Dress
Red in one of my favorite colors to wear, and July 4th outfits would not be complete without it! This red spaghetti strap midi dress is another Amazon find. This would also make a great travel dress. The length is modest, and the buttons give it a classic style. I also like the front pockets.
This dress does have some elastic in the back, but it runs small. I'm glad I sized up to a large. If in doubt or in between sizes, I would recommend sizing up one size.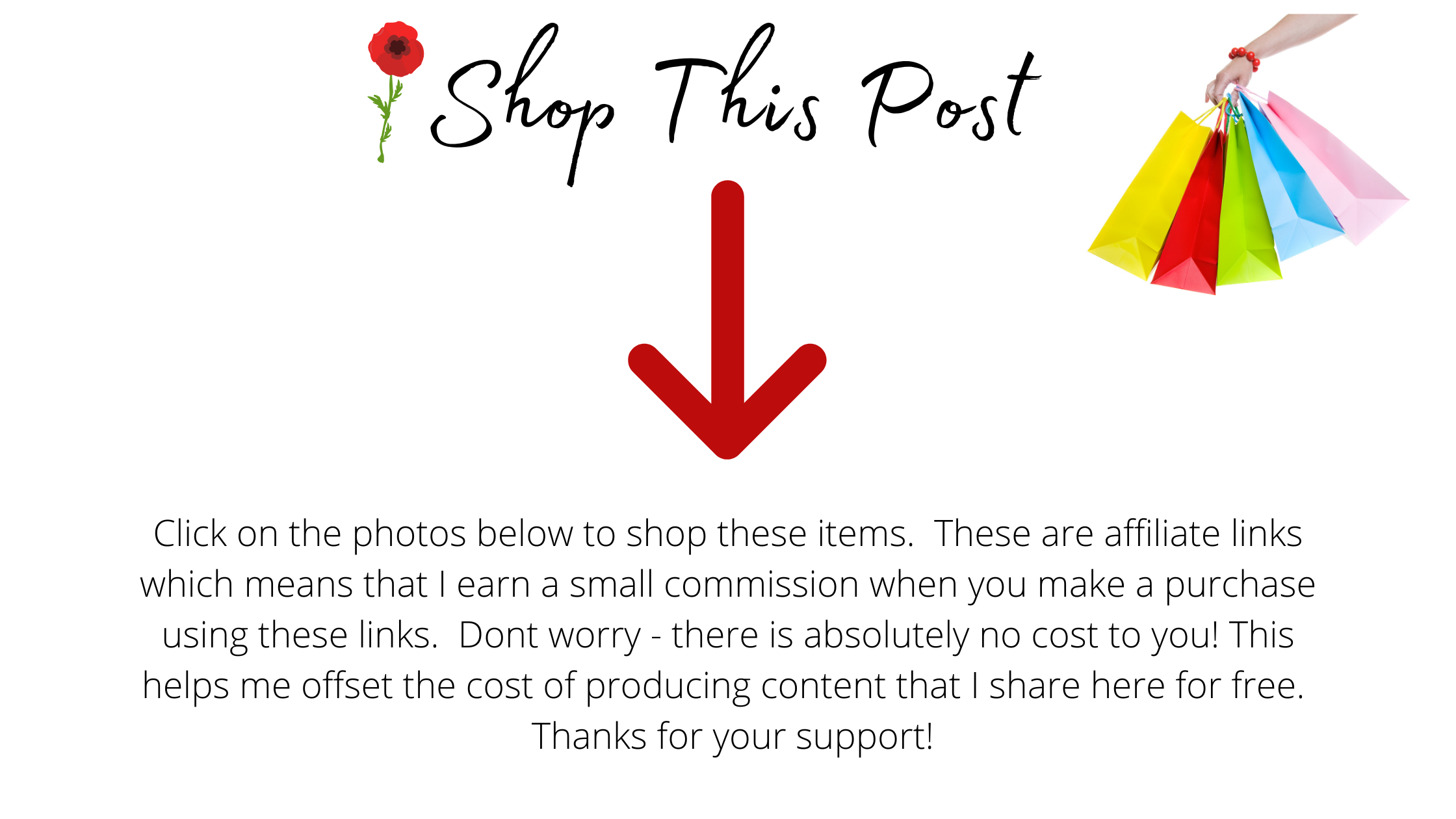 Some Other Pieces To Consider
This navy eyelet top by Crown & Ivy with white shorts.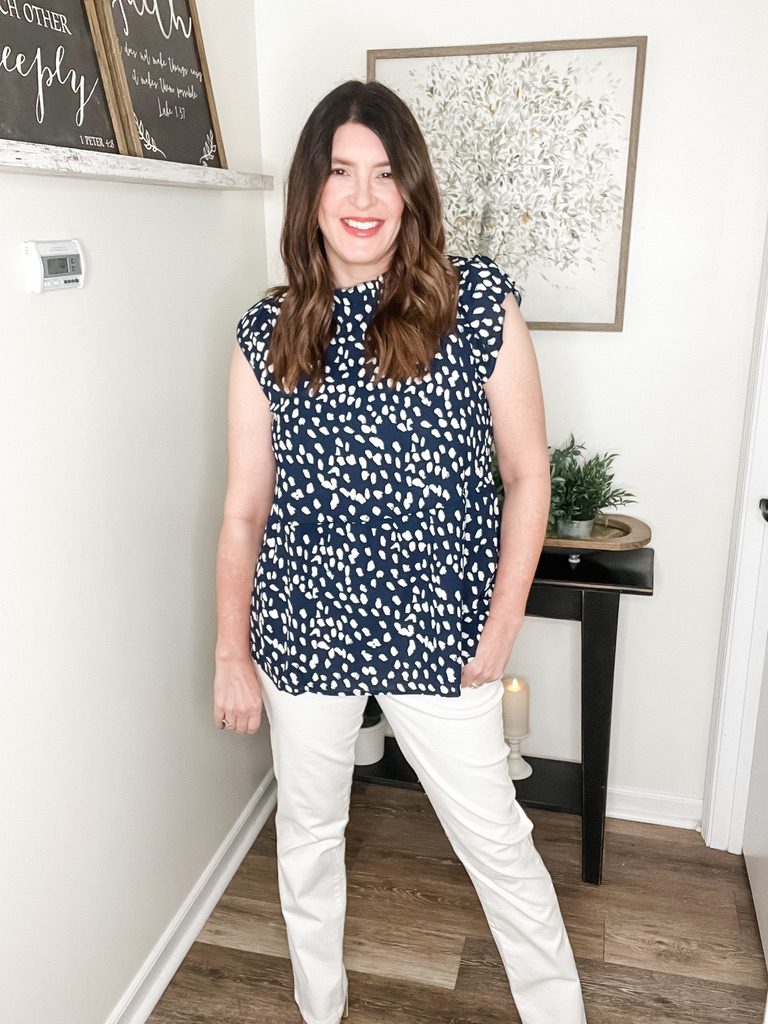 This top from Amazon has been a top seller and would look great with some white or blue denim shorts for July 4th!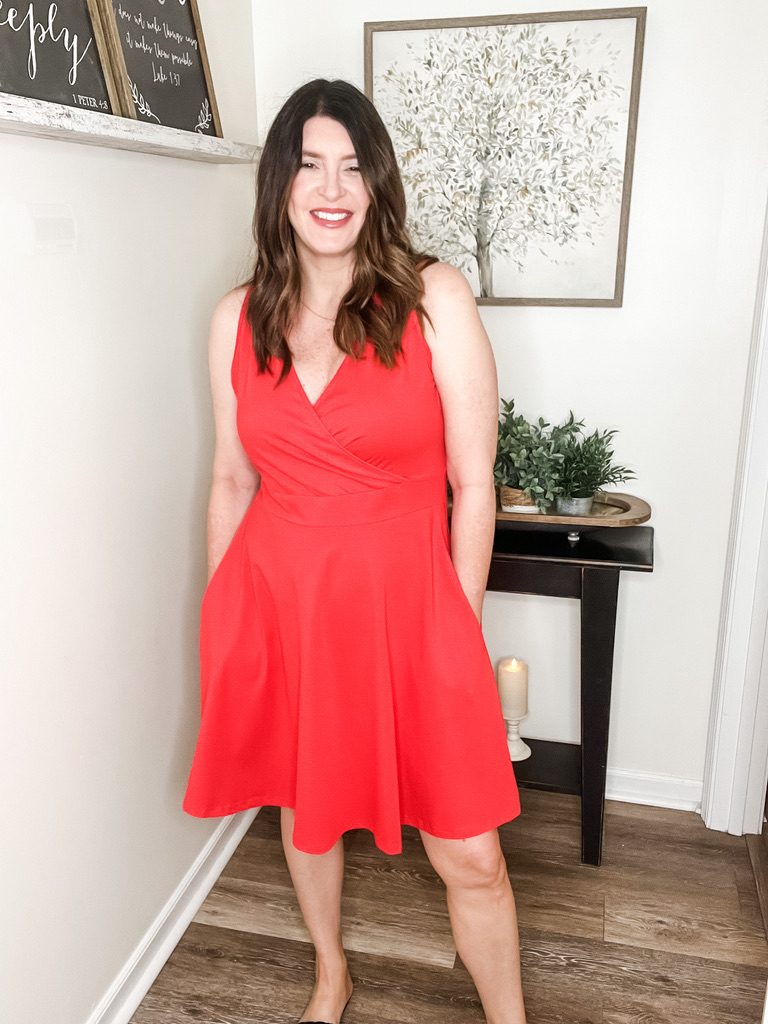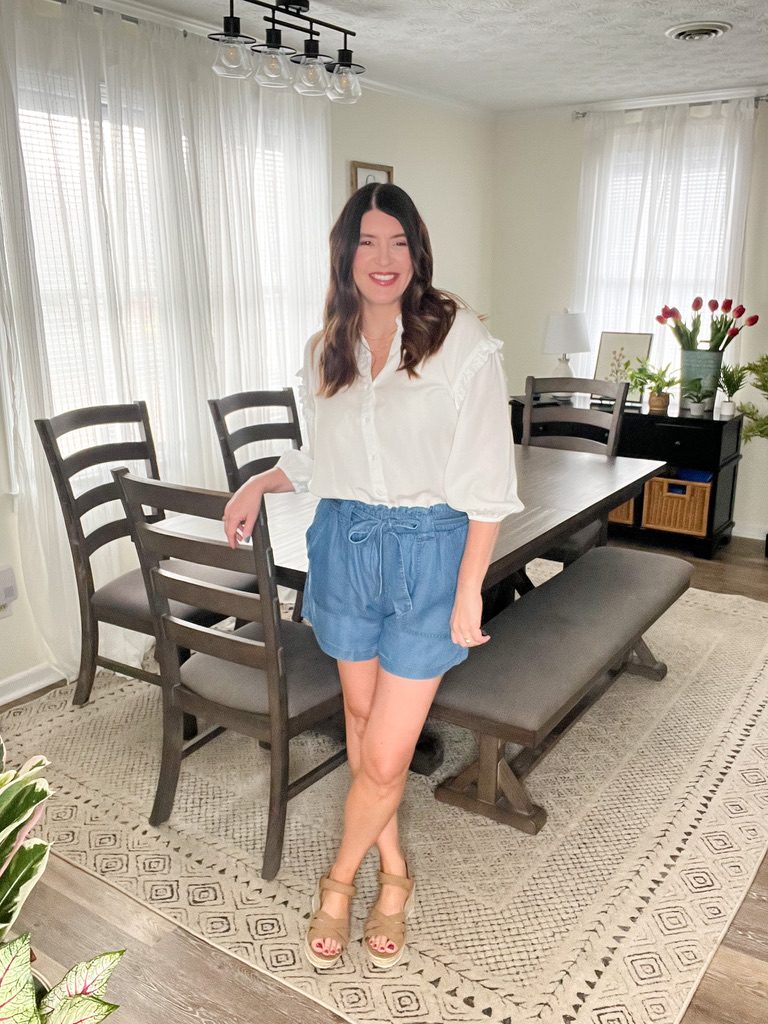 White Top and Chambray Shorts from Walmart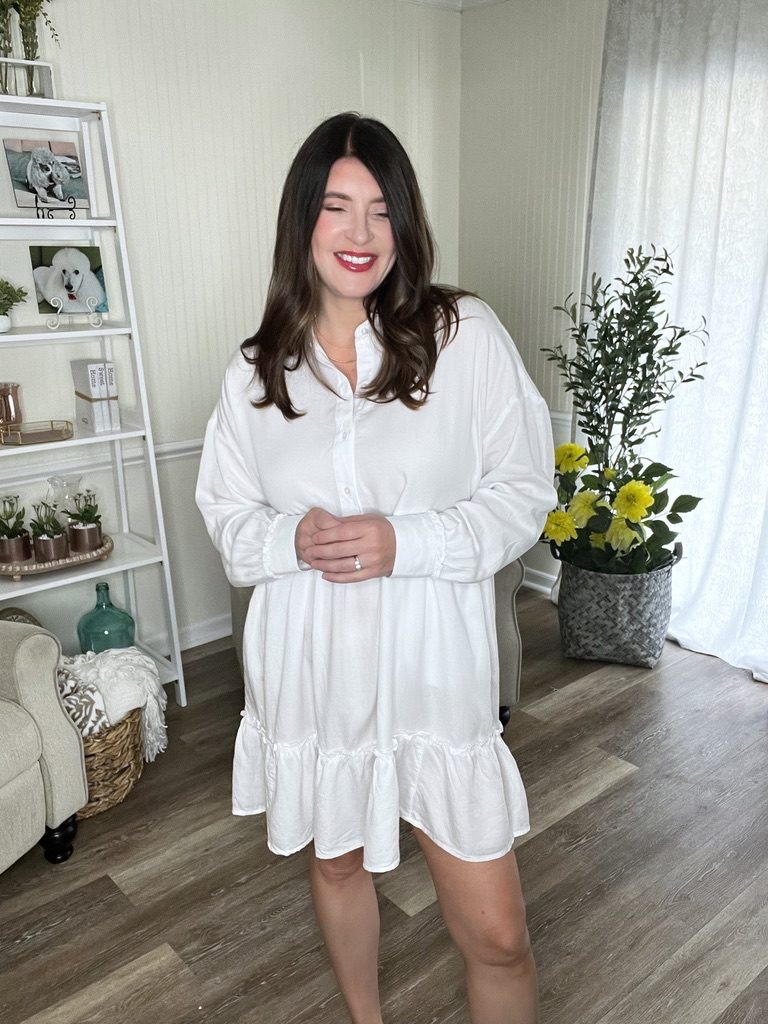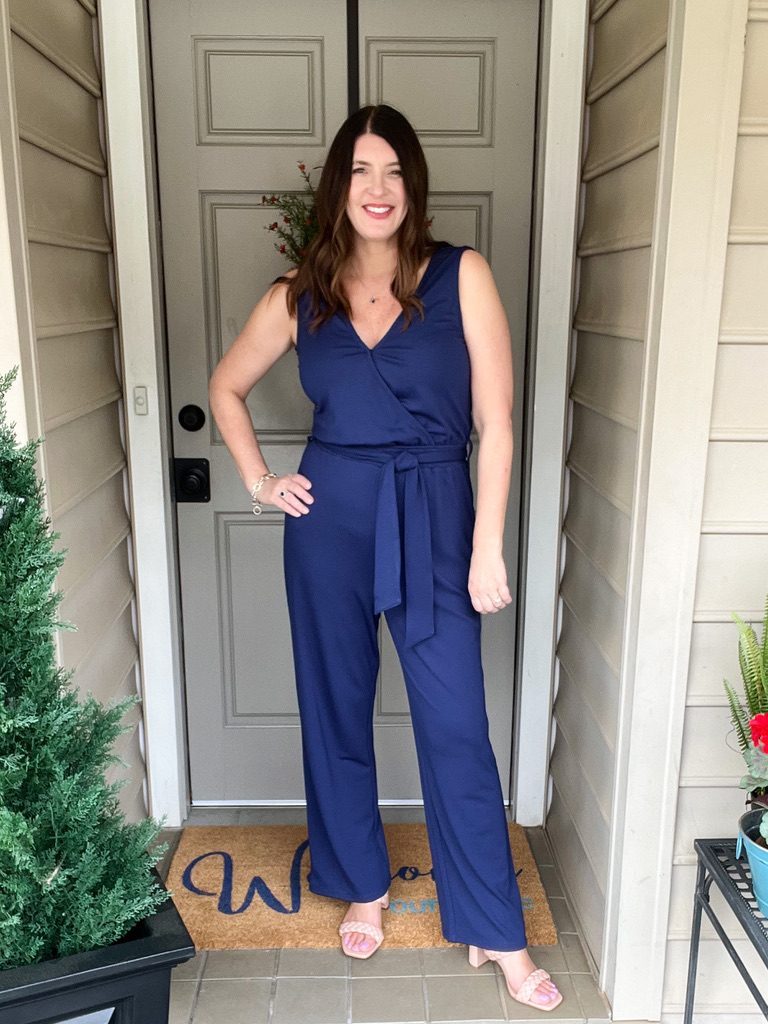 Blue Jumpsuit From The Drop Collection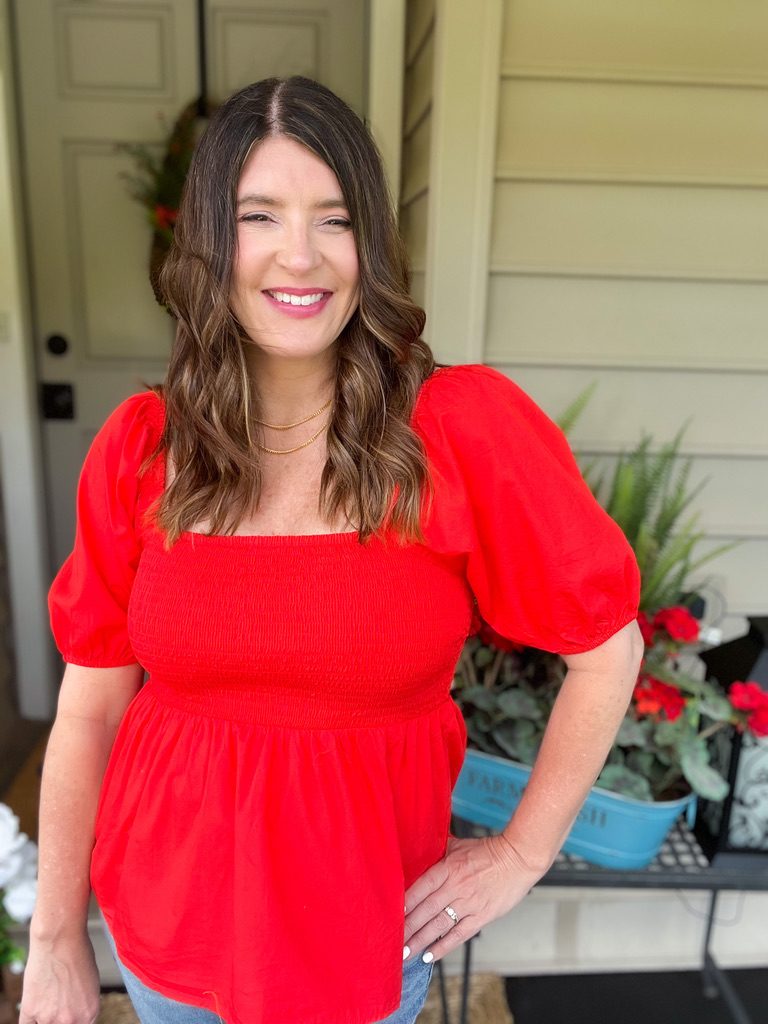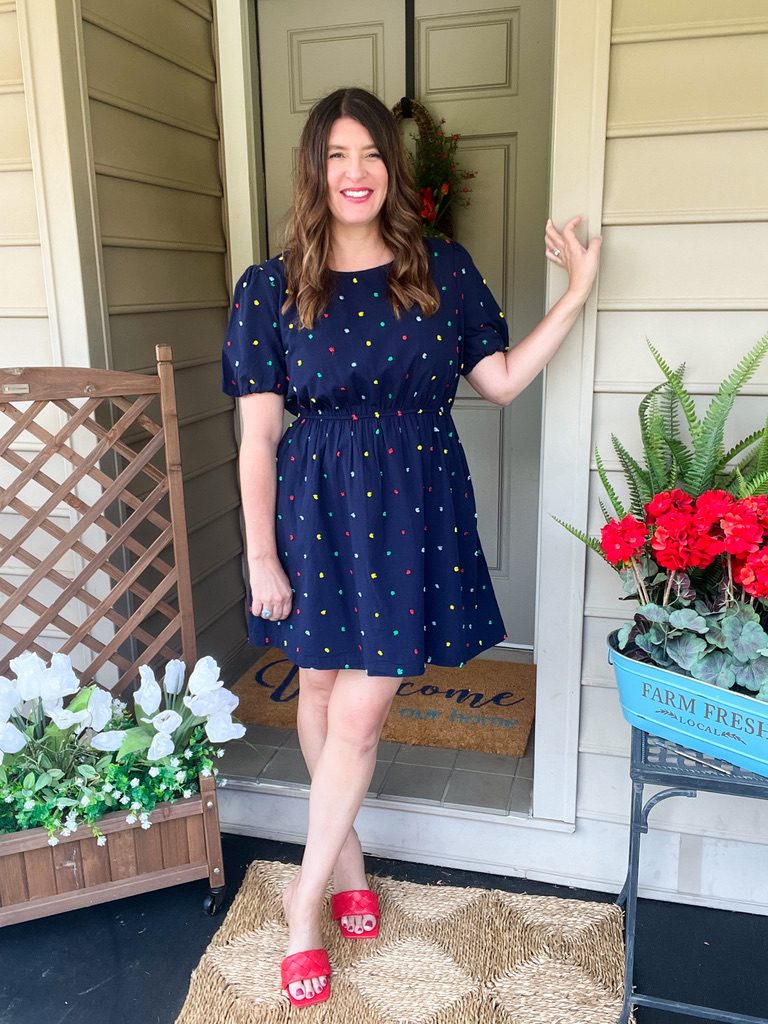 Crown & Ivy Dress if you want an elevated look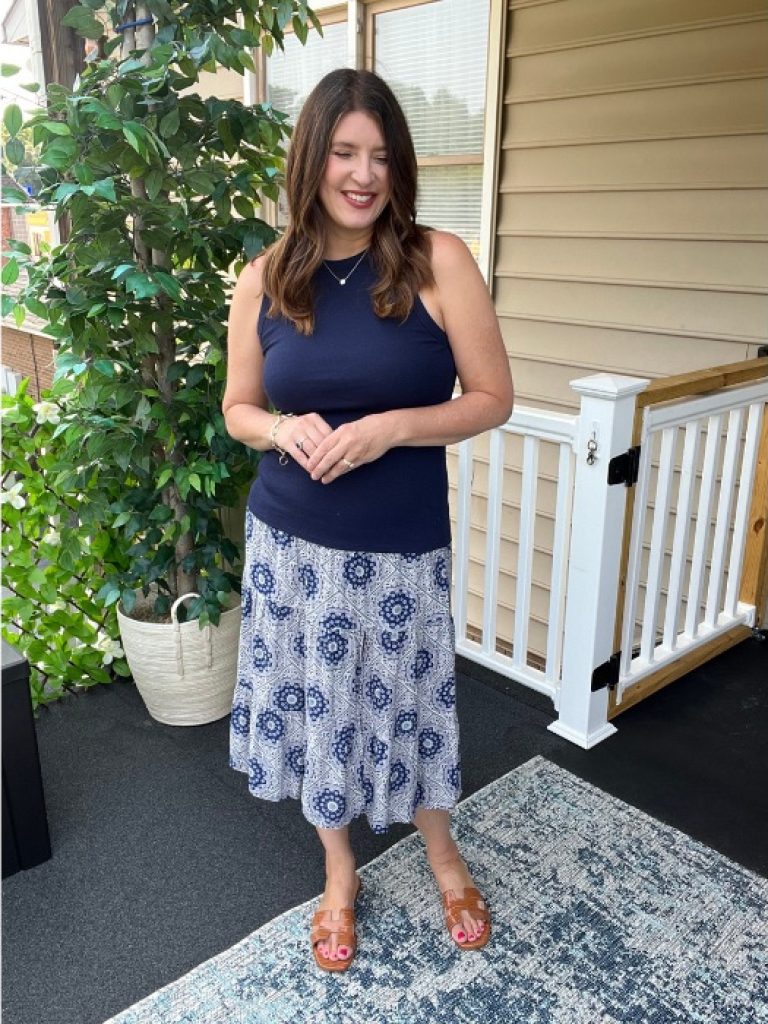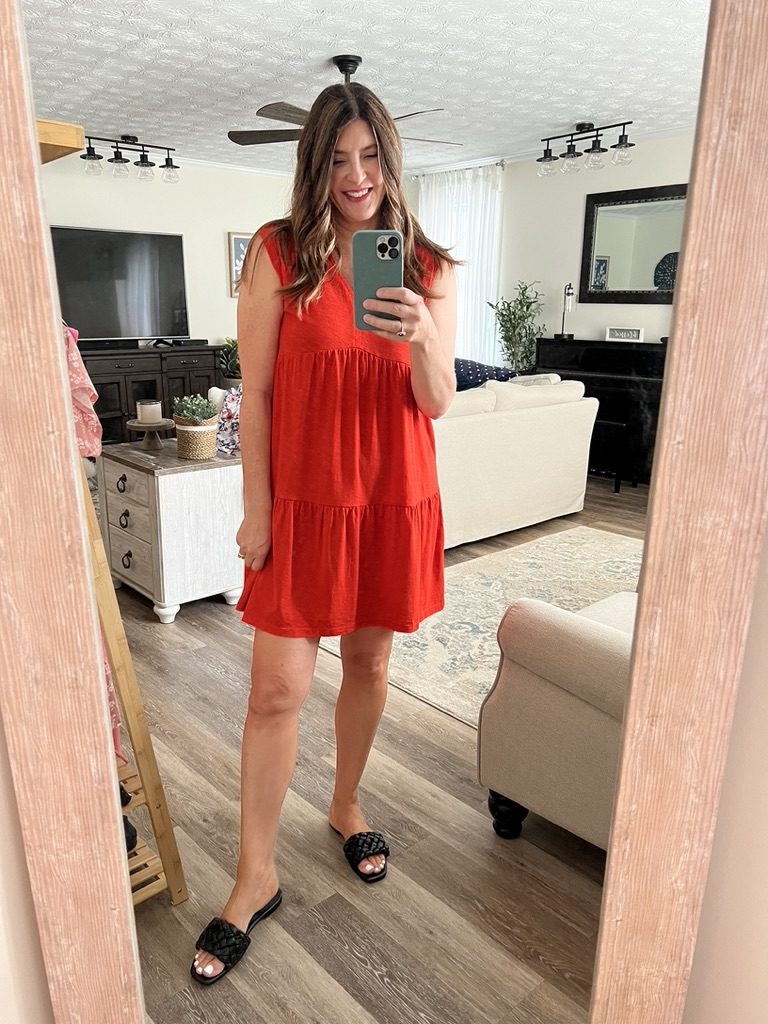 If you enjoy a more subtle July 4th outfit, I hope this has given you some ideas. If you like to go all out with stars, stripes, and flags…then by all means go for it! Enjoy your holiday and have fun with your outfit no matter which style is your preference.