The key to building a wardrobe you love is having good basics that fit you well, and make you feel good when you are wearing them. Sometimes that means spending a little extra on those key pieces that will serve you well time and time again. Today I want to share 3 pieces by Spanx you need to try. I say that because they truly are flattering and will help you feel confident in your clothing.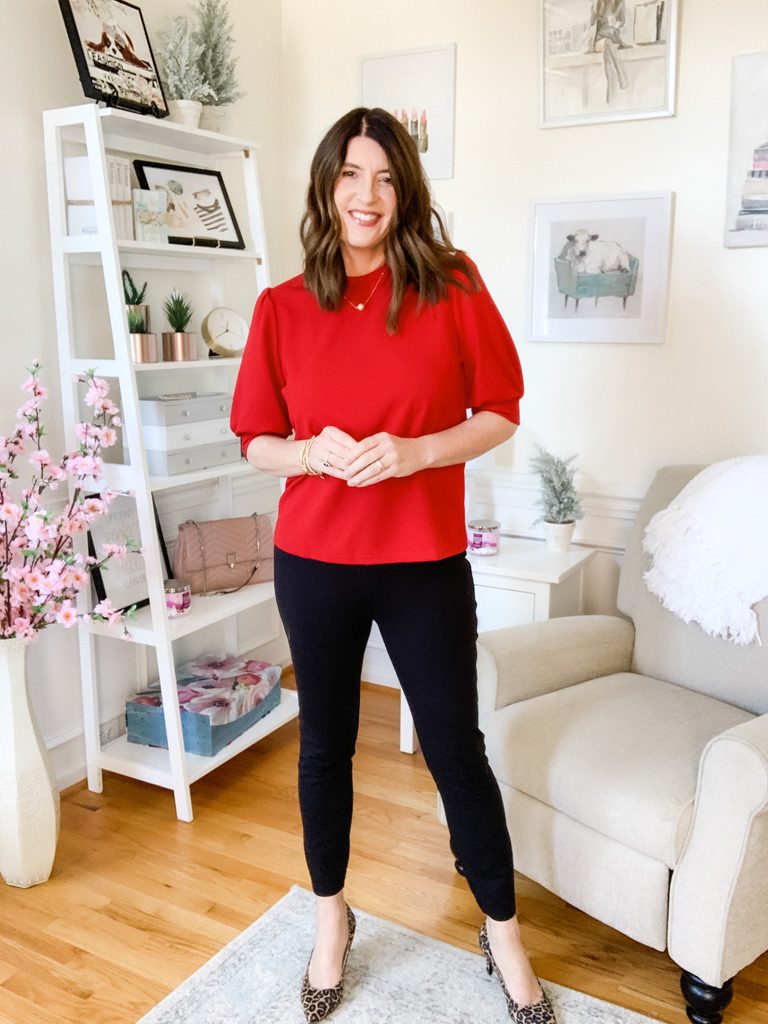 About a year ago, I reviewed the Perfect Black Pants by Spanx. You can see that post here. That was my first experience with the brand, and I wanted to see if they measured up to all the hype and the high price tag. Well, they did!
I decided to order some good basics from Spanx to see how they worked for me, including one swimsuit. Yikes…that meant I had to try it on for you! I'm a little…how should I put it…fluffy right now. I put on a few pounds during the holidays and it's still hanging around. So I will take all the help I can get. Yes, Spanx sounded like a great idea.
The Pieces I Bought
Spanx is pricey, so I chose three basic pieces to show you. A top, a pair of jeans, and the before mentioned swimsuit.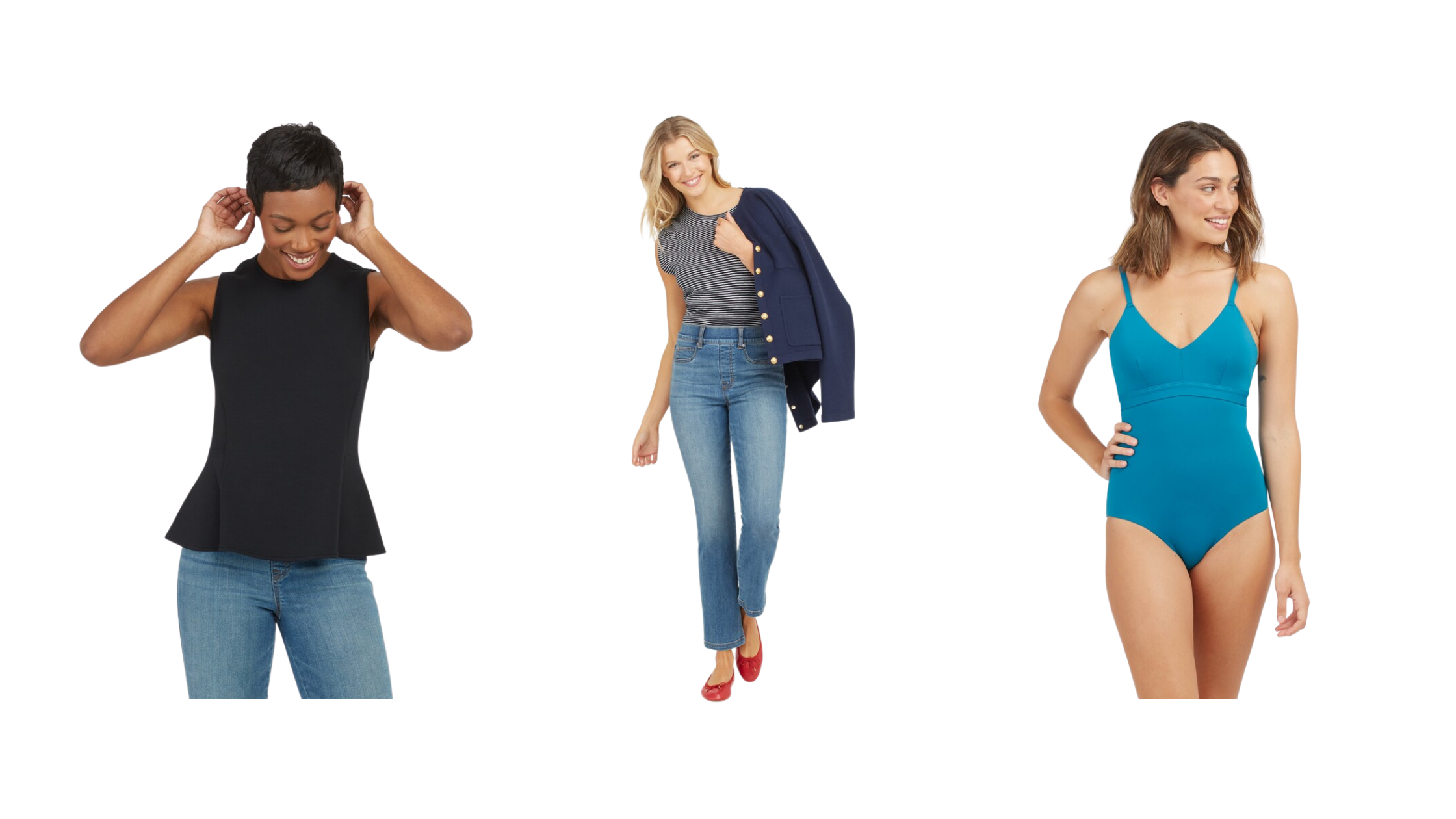 Peplum Top & Straight Leg Jeans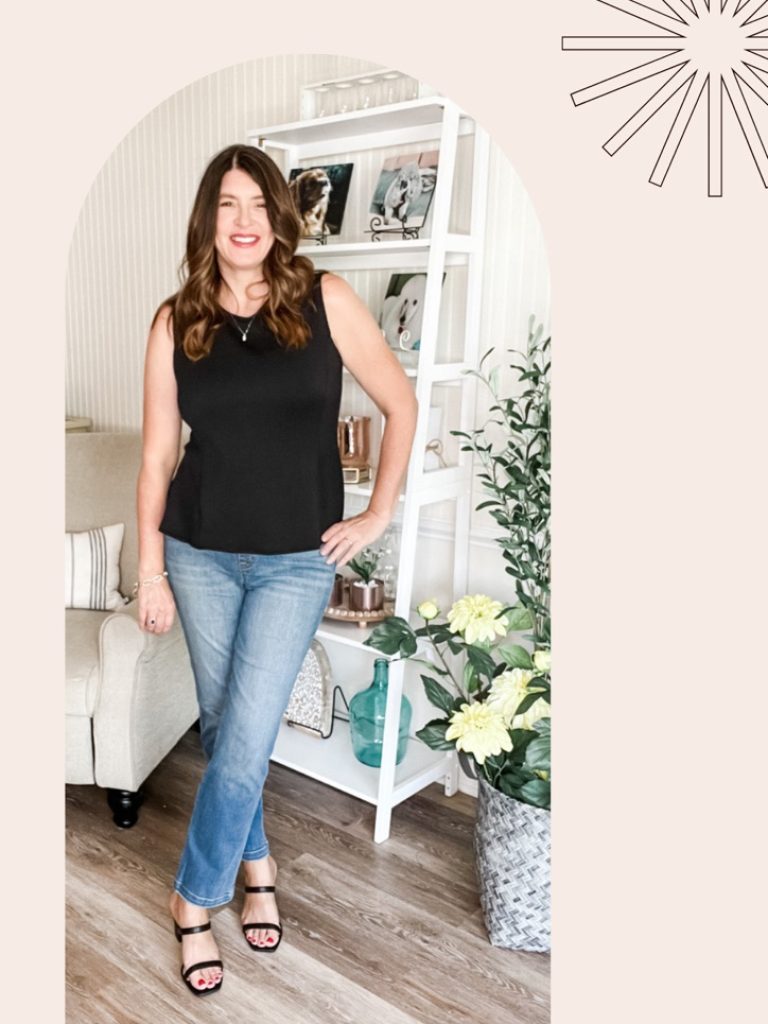 As far as sizing, I would say Spanx runs a little small. I sized up to a large in the top and in the jeans.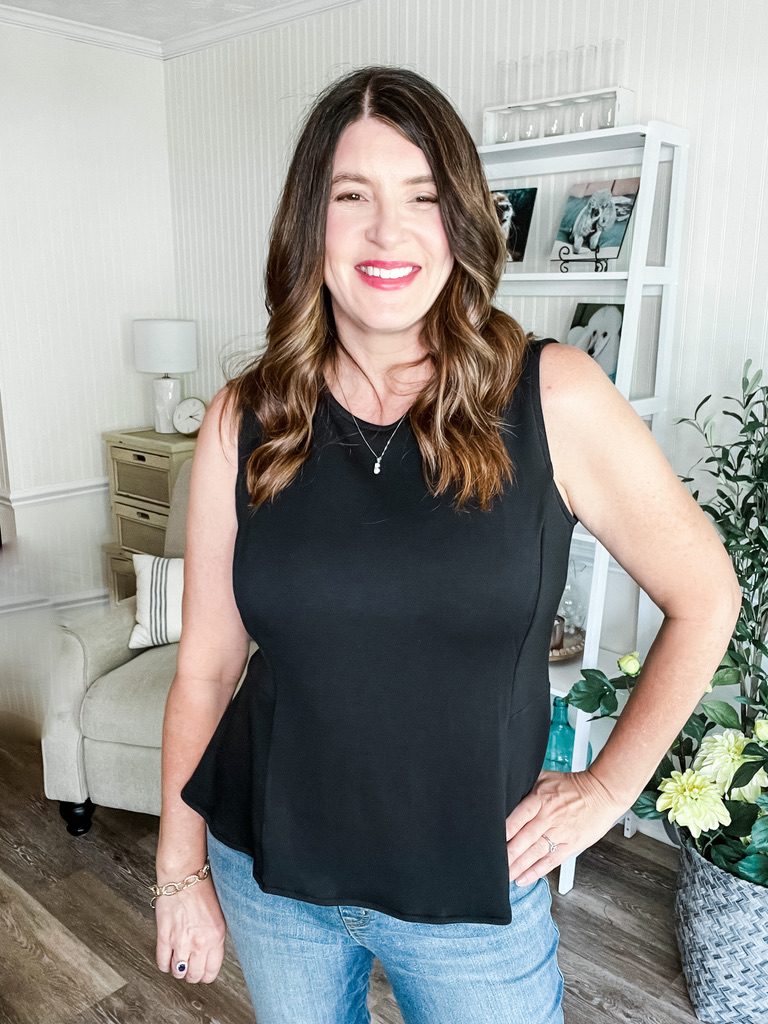 The top fit well and I really liked that it did not gap open under the arms.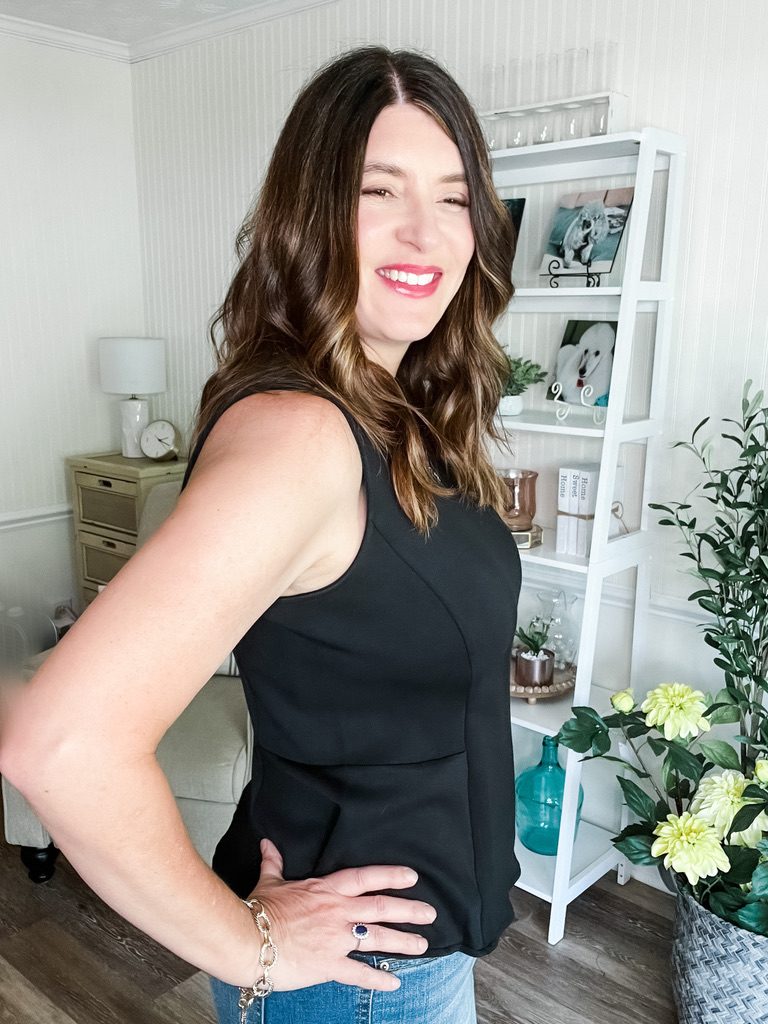 The peplum hit me at the right spot, which is a problem I have quite often since I am on the taller side and I have a long torso.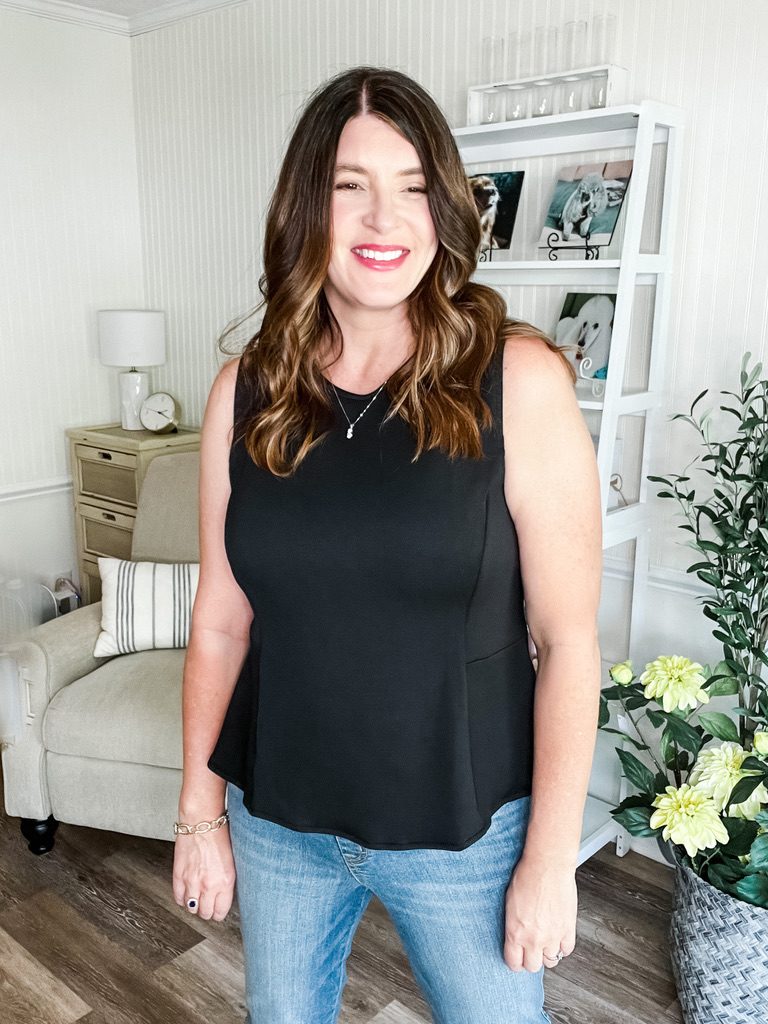 This is a perfect wardrobe basic that can be worn all year around. Simply add a jacket or cardigan for the fall and winter months.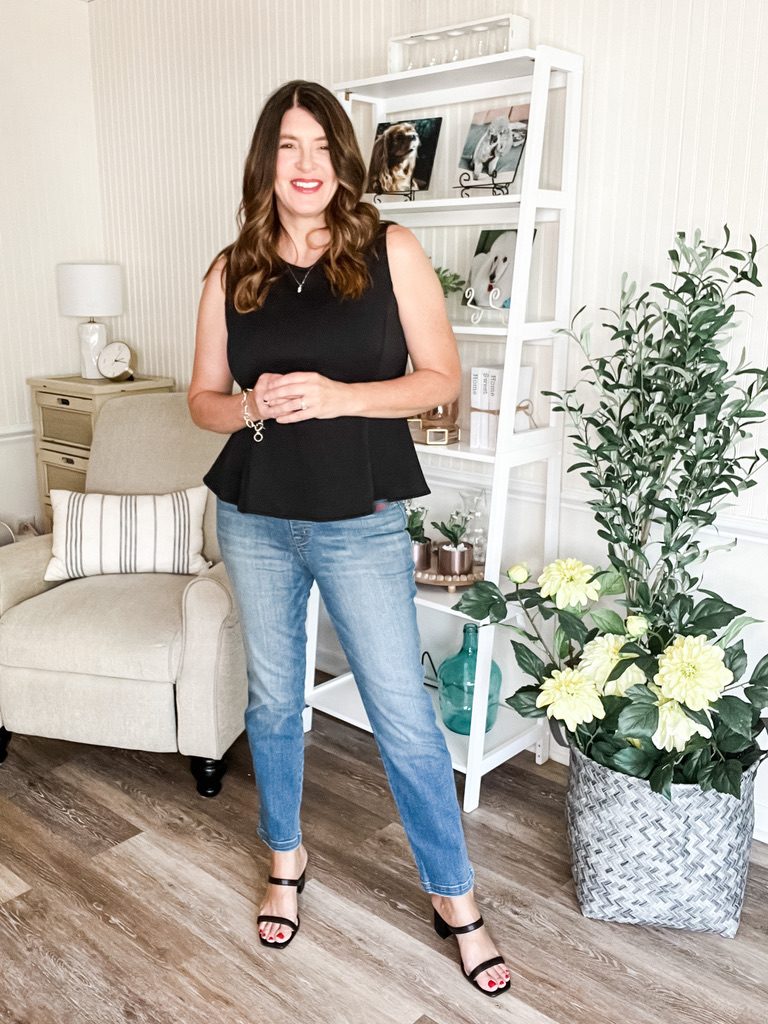 I chose a straight leg cropped style jean because this is very on trend. I think the straight leg will be around for a long while. When buying high end denim, I like to keep it simple and classic. These jeans do not have any rips, tears, or embellishments.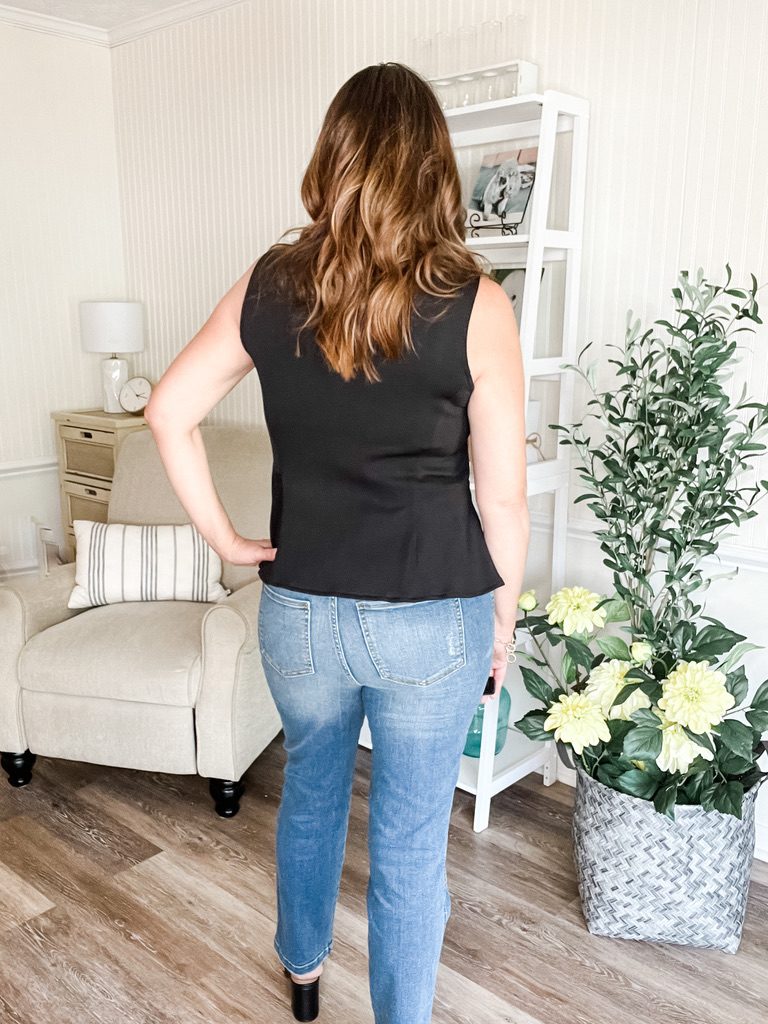 They are a pull on style, and they really do hold in the tummy area. As I said, I am wearing a size large which I think is the correct size but they are snug. The nature of Spanx is support, so I would size up if you are in between sizes, but be careful not to go too big or I'm afraid these would bag out.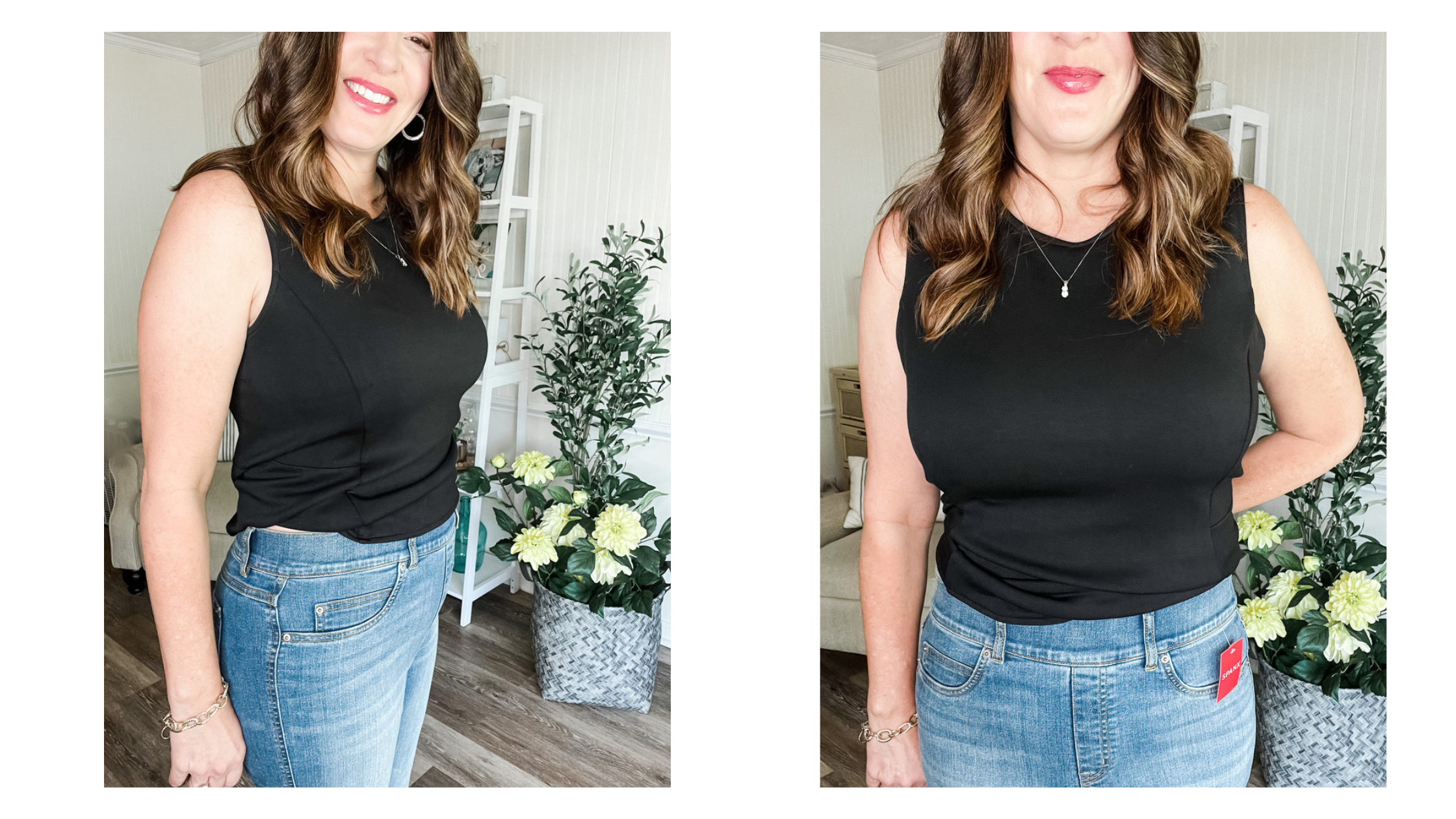 Classic One Piece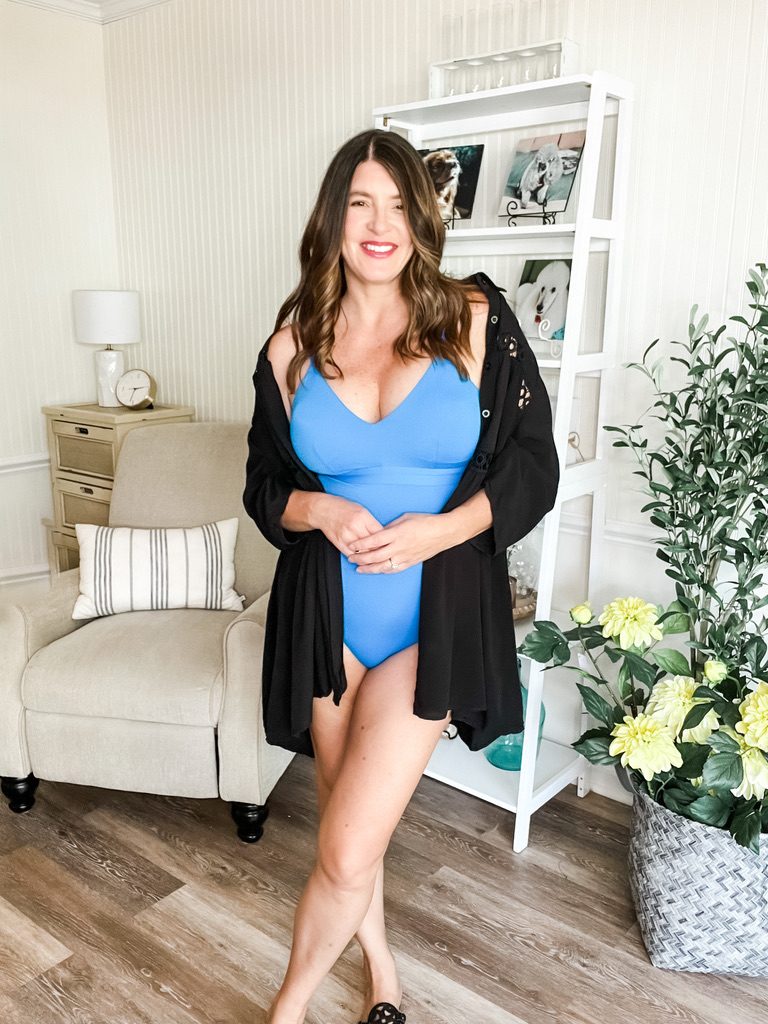 Next we have the classic one piece swimsuit. It comes in 5 colors, and I chose coastal blue in a size large. I really didn't know how the sizing would be, but I should have ordered the XL.
It gave good tummy control, but it was digging into my legs and was too tight in the back.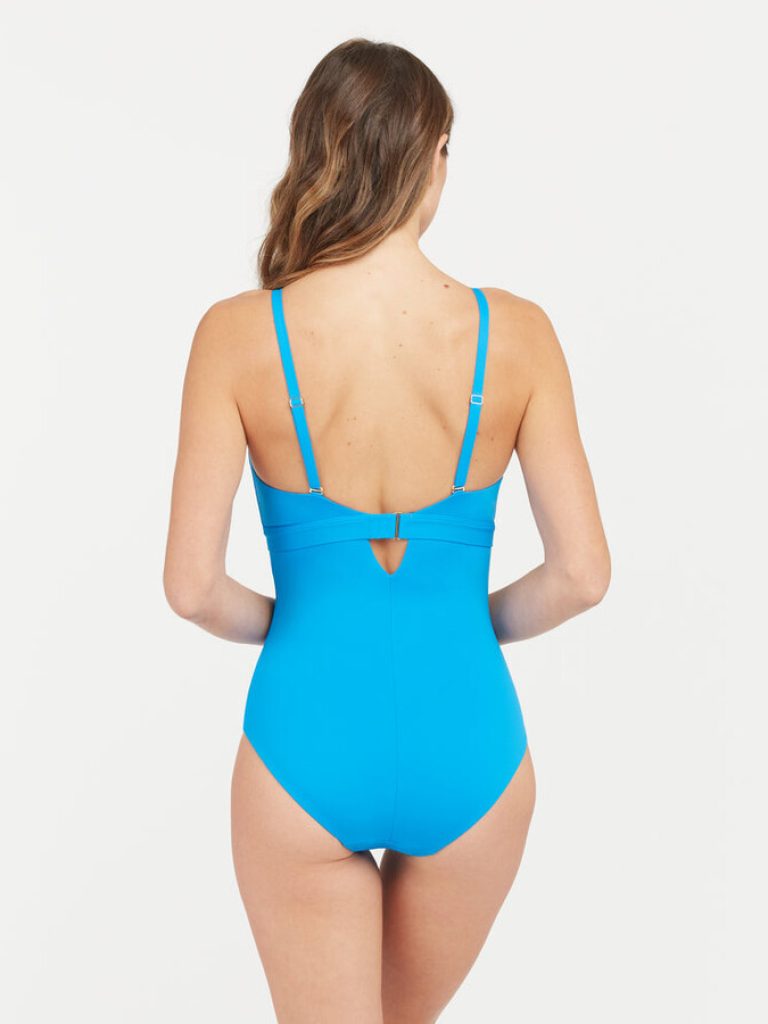 It has a hook in the back, and it was creating unsightly bulges in that area for me…but that's where I'm carrying my fluff right now so there's that.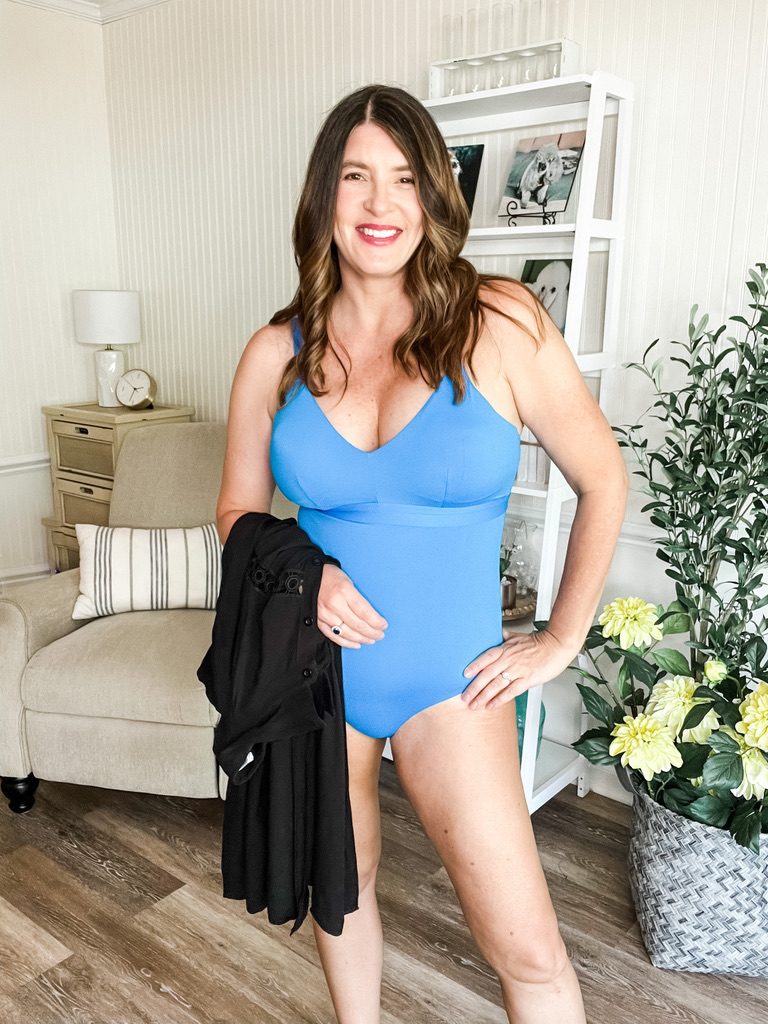 I feel like I can't really give a fair review without trying the correct size, but based on this try on I don't think this swimsuit does enough good things for me to spend the $178. For that kind of money I expected miracles, and for me it was just okay.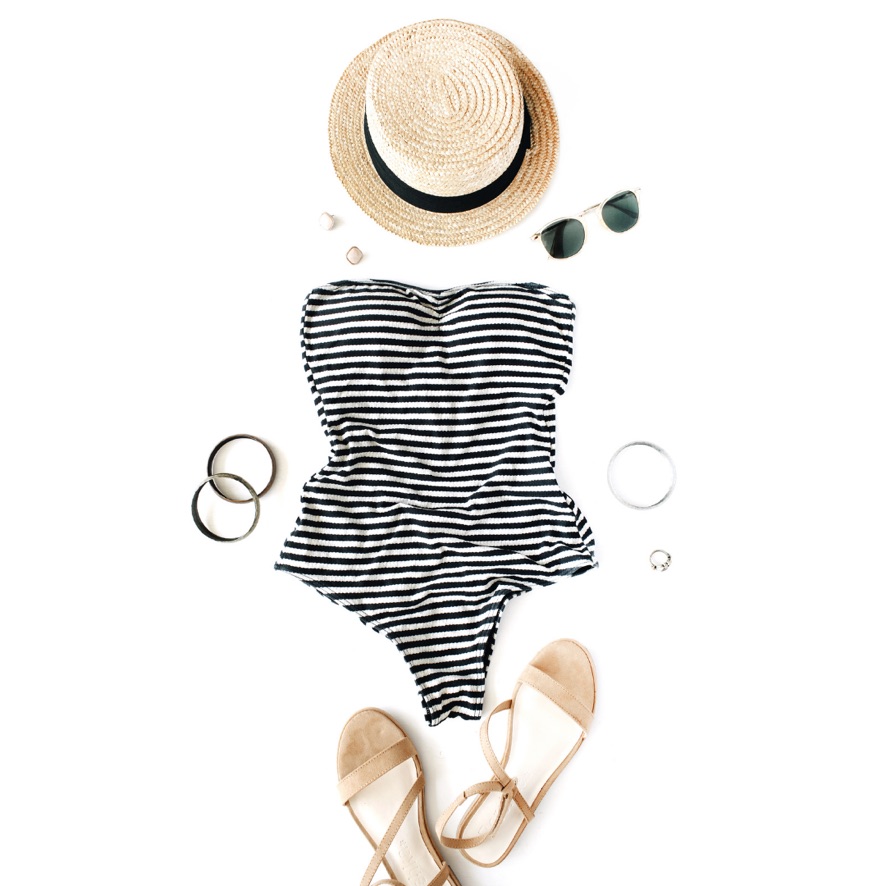 By the way, I have ordered about 10 swimsuits for an upcoming swimwear try on post and as soon as they all get here, I will have that up soon. I hope to find some real winners for ladies our age that are more affordable.
So if you are curious about Spanx clothing, these three pieces are worth a try for sure. If these pieces do for you what they need to, then the price tag is worth it. I would rather have one fabulous pair of jeans than 10 pair that are just average. Quality over quantity is the way to go for wardrobe essentials!
Let me know in the comments below if you like this content. If there is enough interest, I will be happy to order some other pieces from Spanx to try for you.