It's no secret that I am a dress girl! I love all types of dresses and prefer to wear them instead of pants…especially in the hot summer months. Today, however, I want to highlight two styles of dresses that every woman needs. The shirt dress and the sheath dress! Both are flattering to most all body types and they will both serve you well for many different occasions.
The Shirt Dress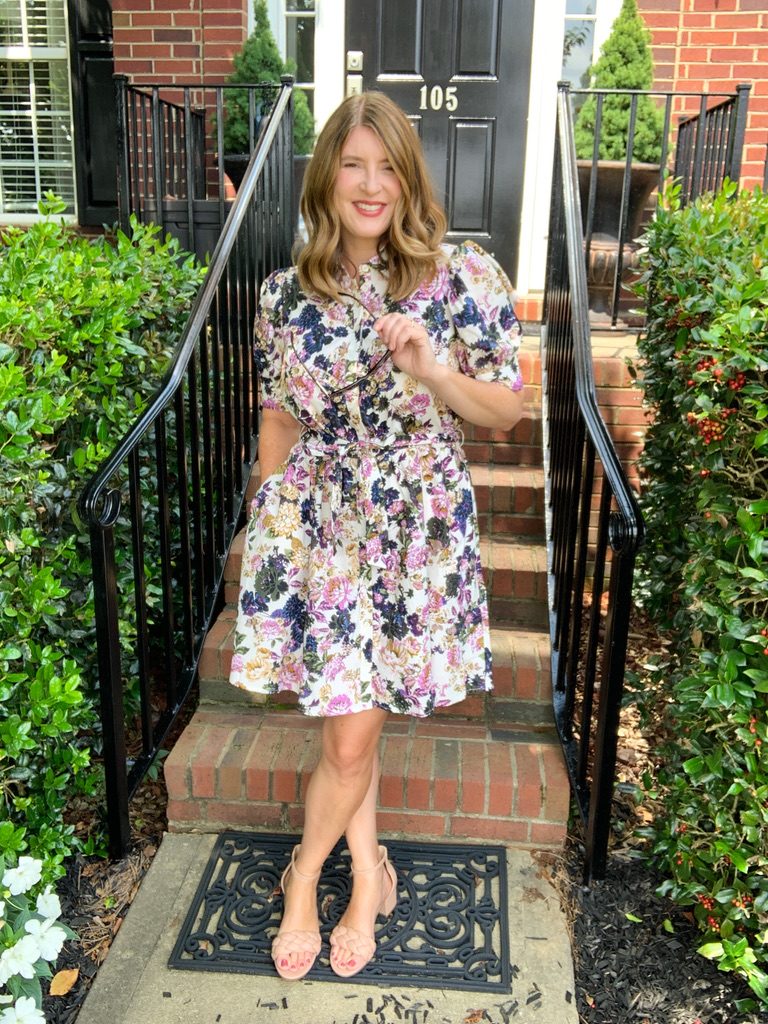 The first of two styles of dresses every woman needs in my opinion is a shirt dress. What I love about this style is that it can be very casual or more dressy. You won't ever feel over dressed if you scale down a shirt dress with some flats or sneakers.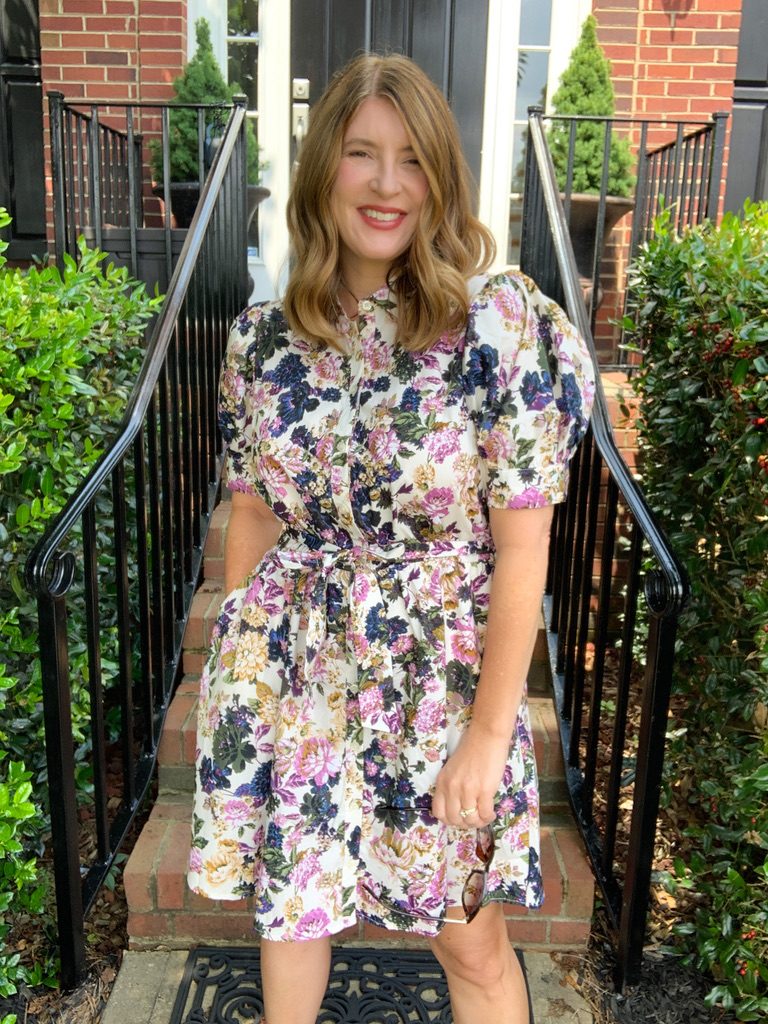 Today I'm featuring this bold floral shirt dress from Target! I dressed it up for fun since I don't get to dress up very often, but you could certainly wear this dress in a more casual way just by changing out the sandals for a more casual shoe.
The colors of this floral will transition nicely in to fall, yet the short sleeves will keep you cool for the next several months. Target has really embraced the puffy sleeve trend with all of their clothing lines this year. This dress might be just a little bit too voluminous for my body type, but I still really like it.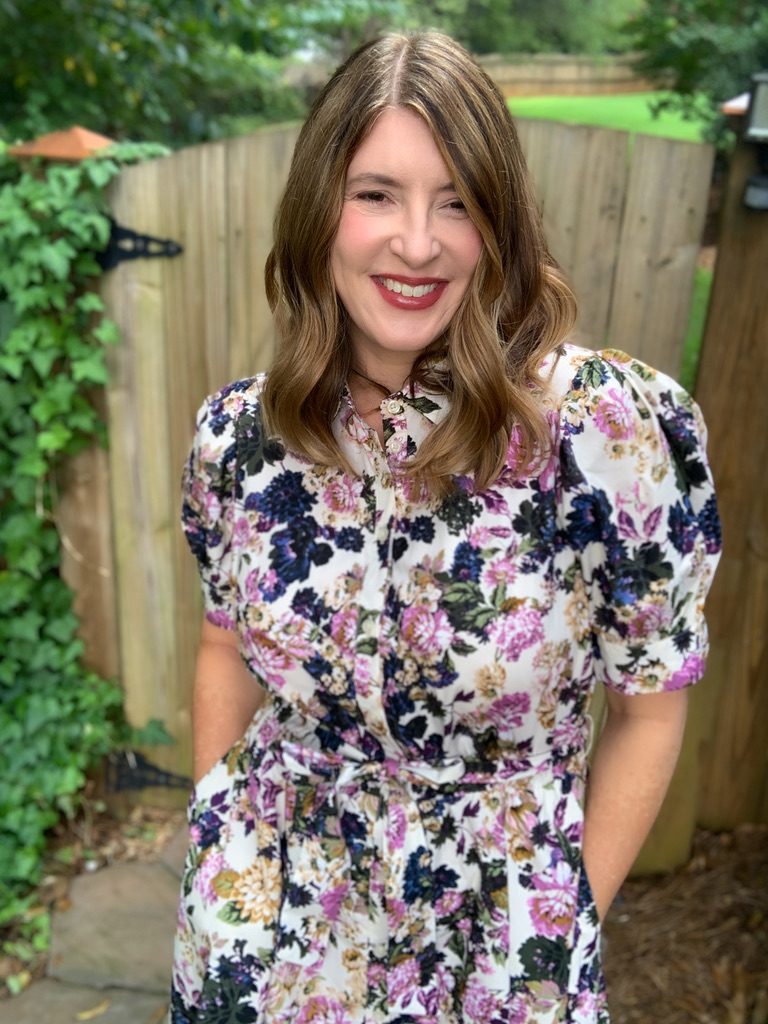 I sized up for the chest area, and I'm glad I did. I often have this issue with button down shirts or dresses, but the good news is that it features a tie waist which will take up the extra slack in the waist with the bigger size. If you are smaller up top, then I would recommend your normal size. I am wearing a size large.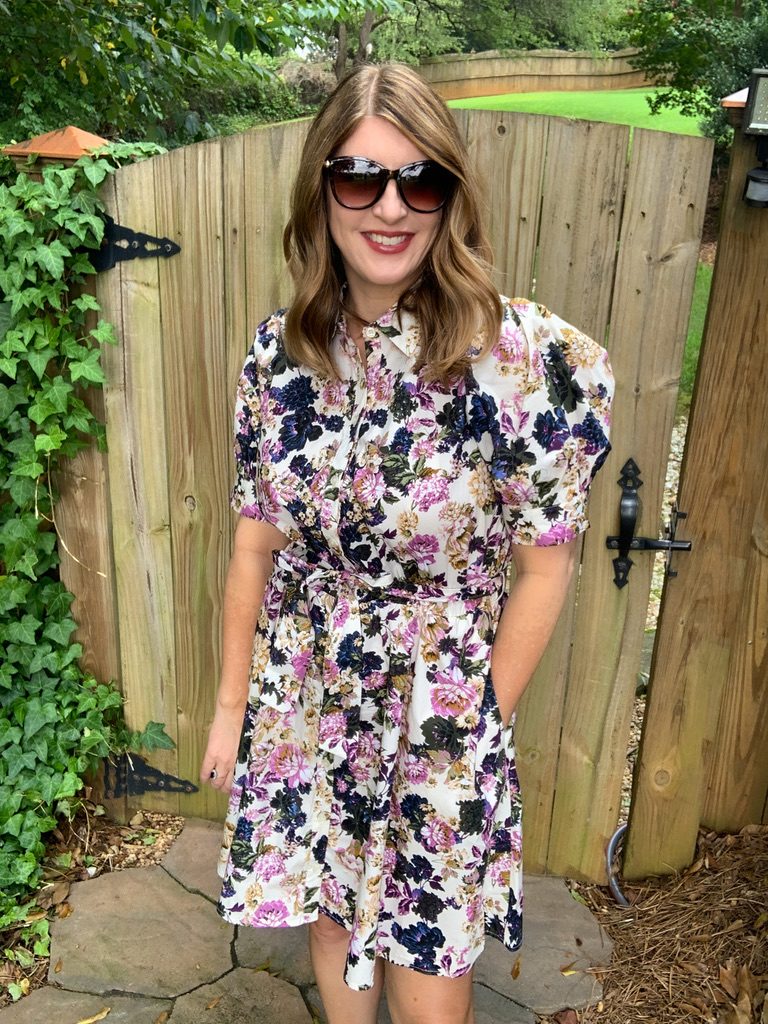 The Sheath Dress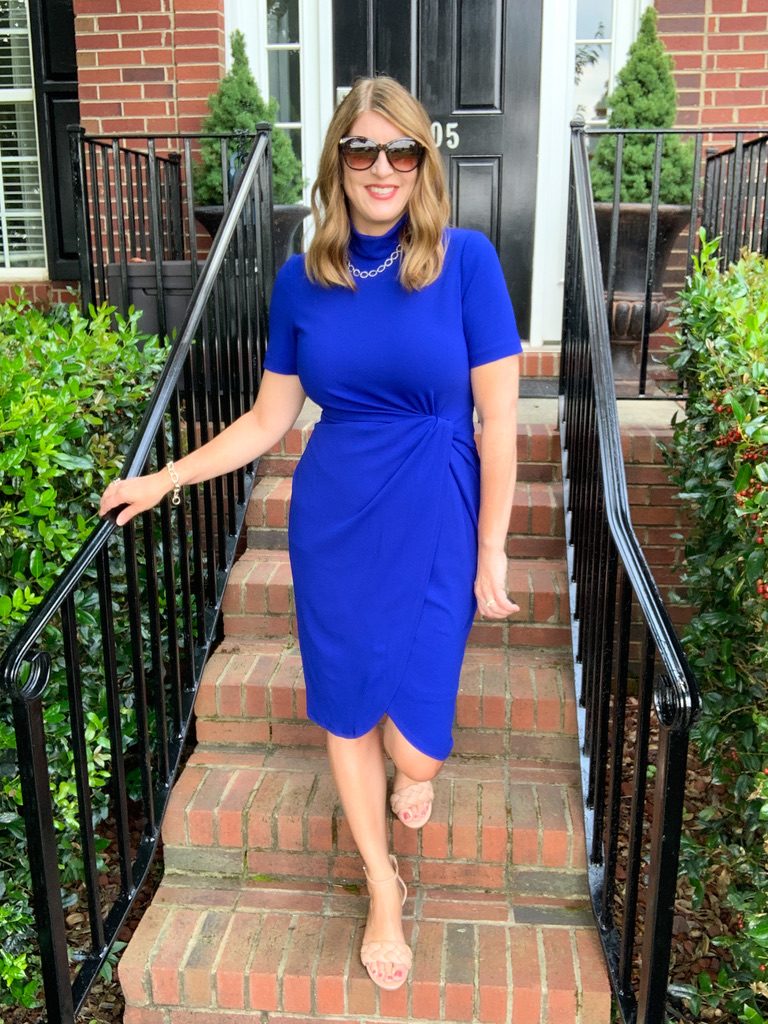 Another dress every woman should have is a sheath dress. There are many different versions of a sheath dress, but they are by definition a fitted and straight cut dress that are typically nipped at the waistline. They are form fitting but not too tight.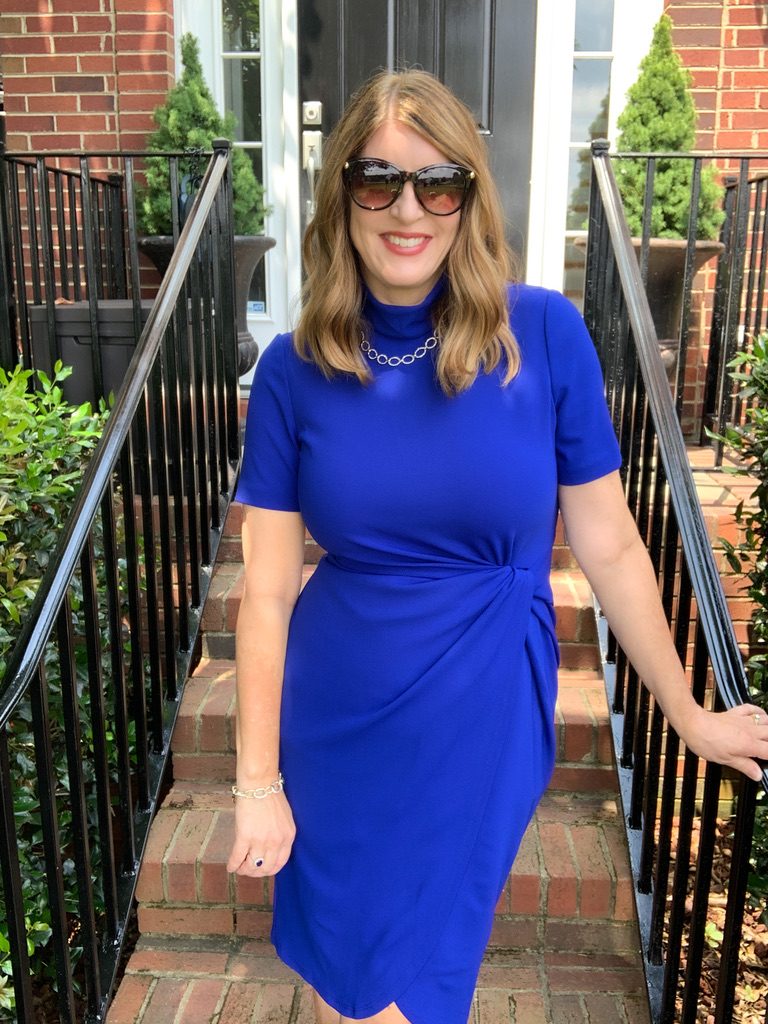 This is the Mock Neck Stretch Crepe Sheath Dress by Tahari. It is on sale at Nordstrom, but is only available in the Pomegranate color. I love this cobalt blue color and the sleeves are a nice flattering length. It runs true to size, and I am wearing a size 8 for reference.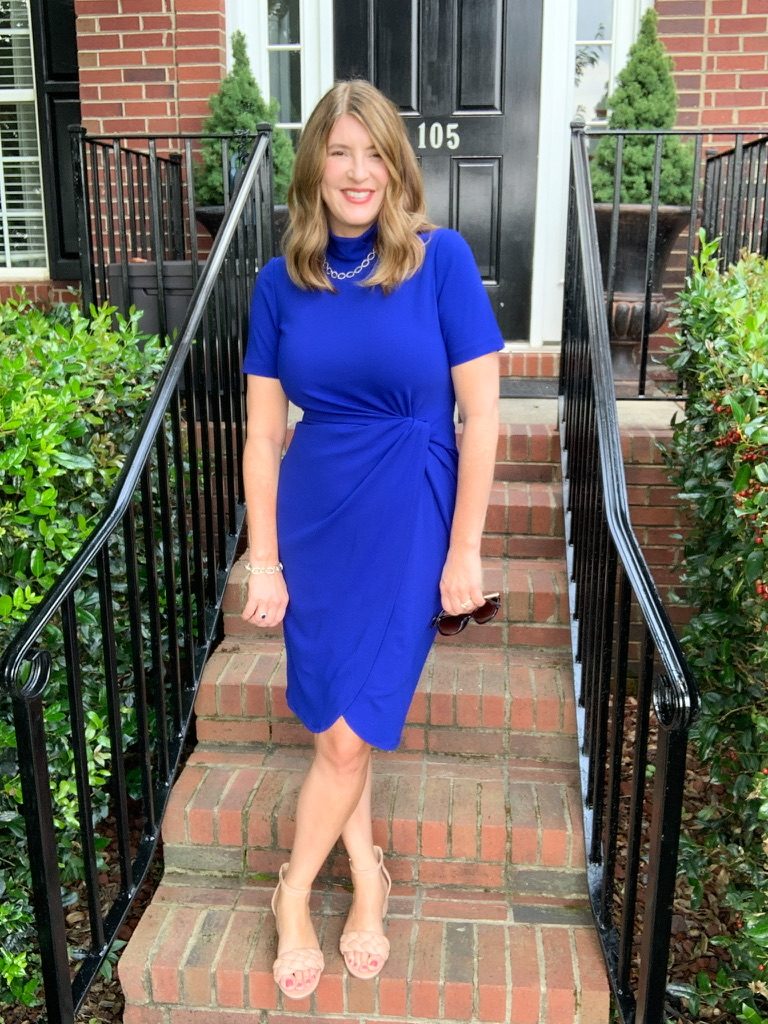 The quality of this dress is evident as soon as you handle it. It is fully lined and zips up the back. With a high neckline and a modest length, this would make a great option for the workplace or church.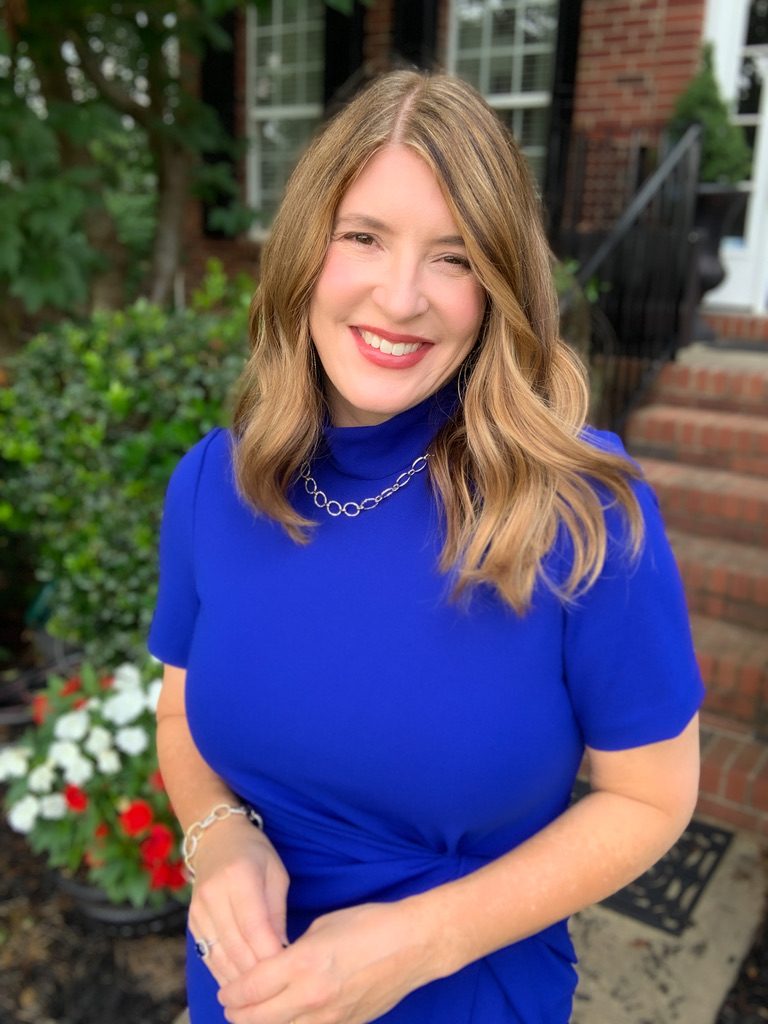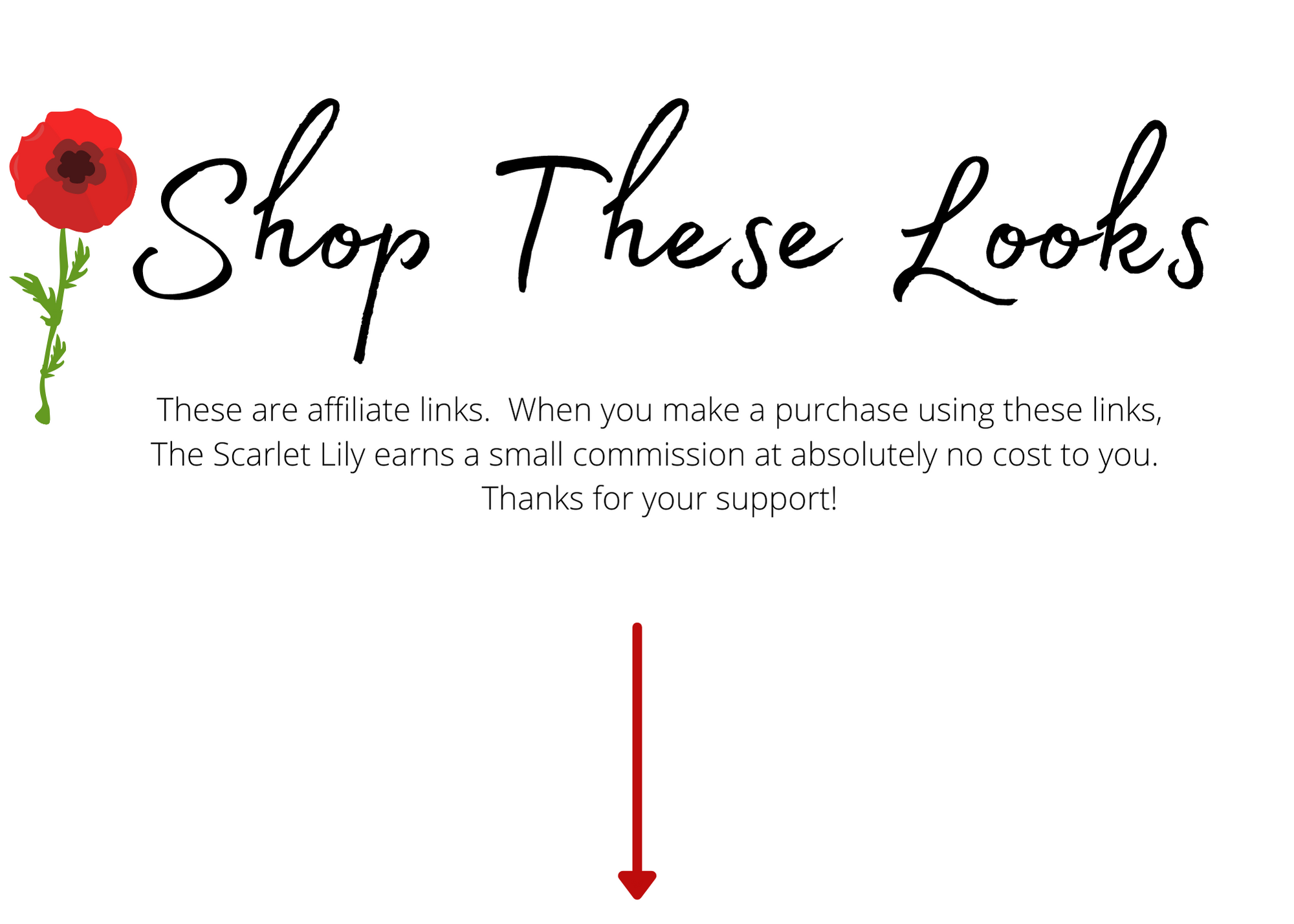 Makeup Used In This Post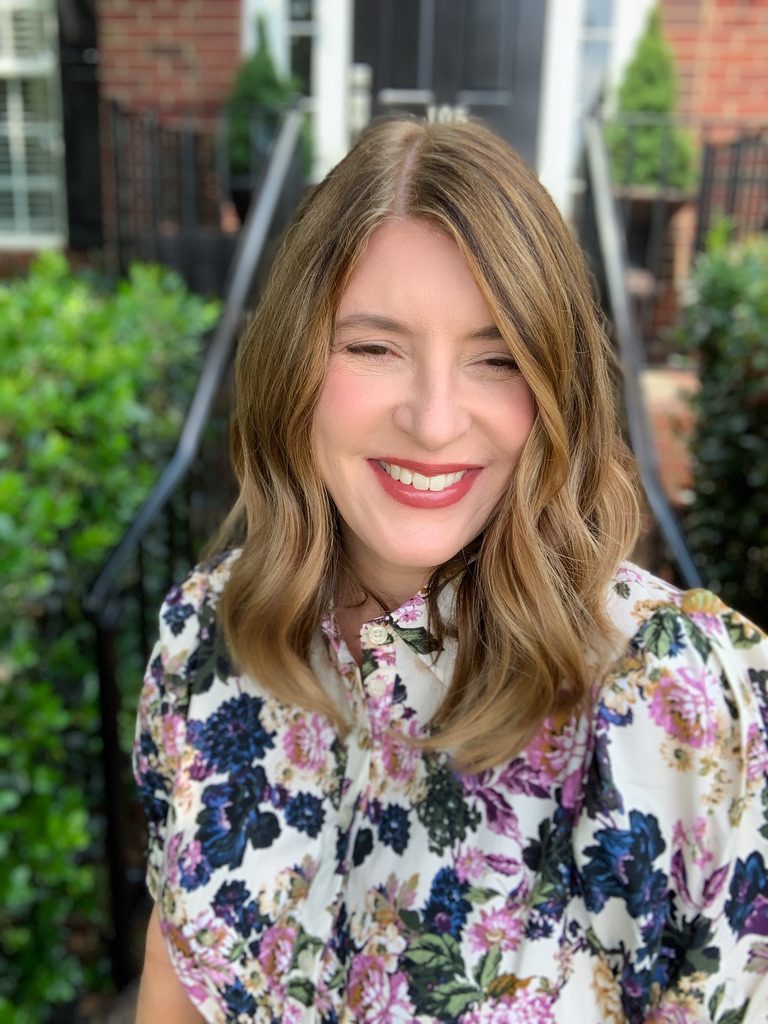 I thought it might be helpful to list the makeup that I am wearing in each post. Let me know in the comments below if this is something you would like to continue to see, and I will make an effort to list them. Here are all the products that I used for today's makeup look.
These two styles of dresses every woman needs will help you create many different looks for summer and in to the fall season! For some more posts on dresses you might enjoy this one and this one.