I just love adding a pop of color to a classic outfit. Today's look is fall inspired and is also a good transitional outfit. This is the Classic Cotton Shirt in the Floral Geo Print from Talbots. This is a beautiful shade of blue and the print gives it some interest.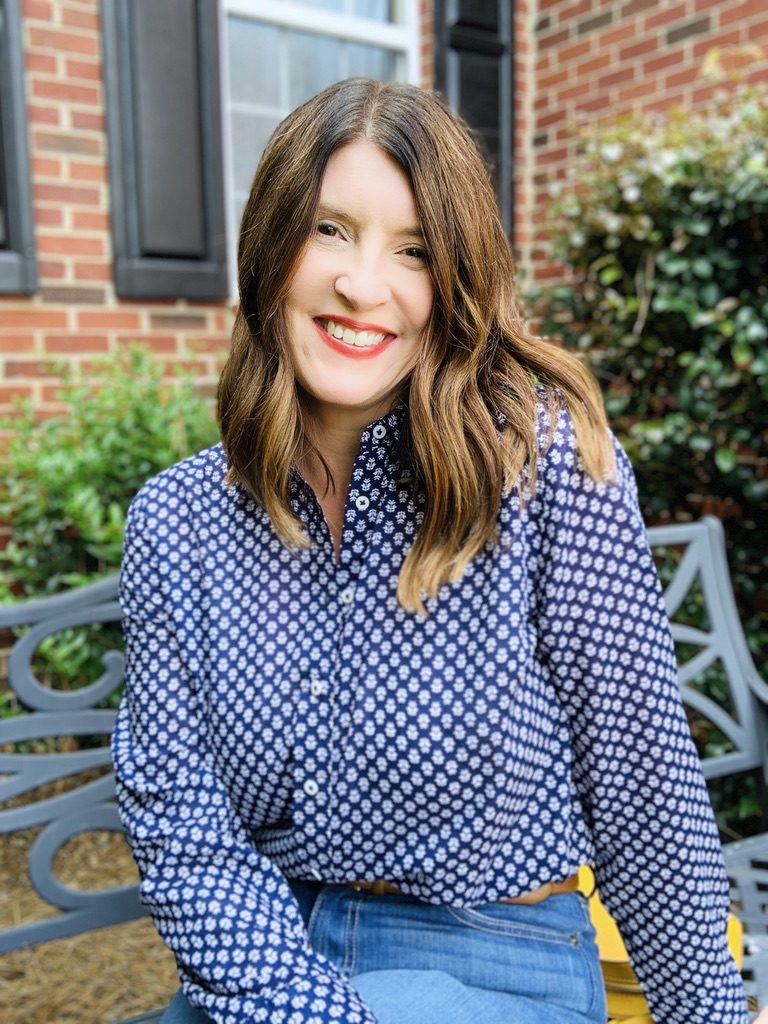 The sale price is $23.99 marked down from $69.50. I always try to buy items from Talbots when they are on sale since they are a bit pricey. This is a very light fabric and could be worn now in the hot months with the sleeves rolled up and a pair of shorts.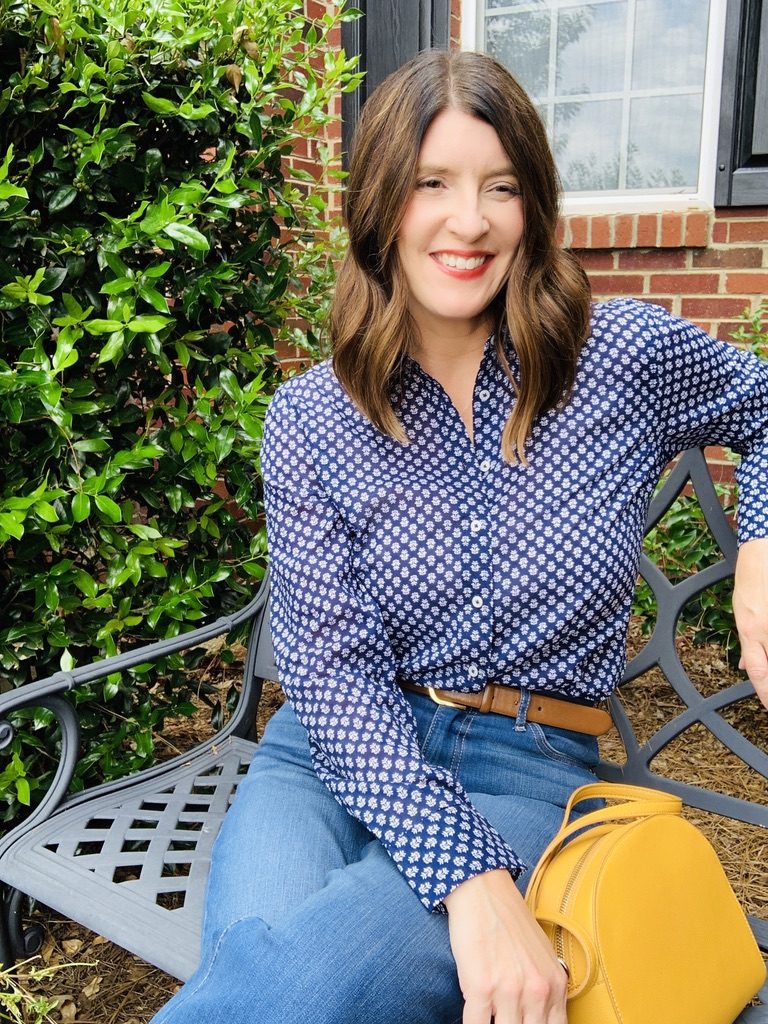 I would recommend going with your normal size in this top. I am wearing a medium.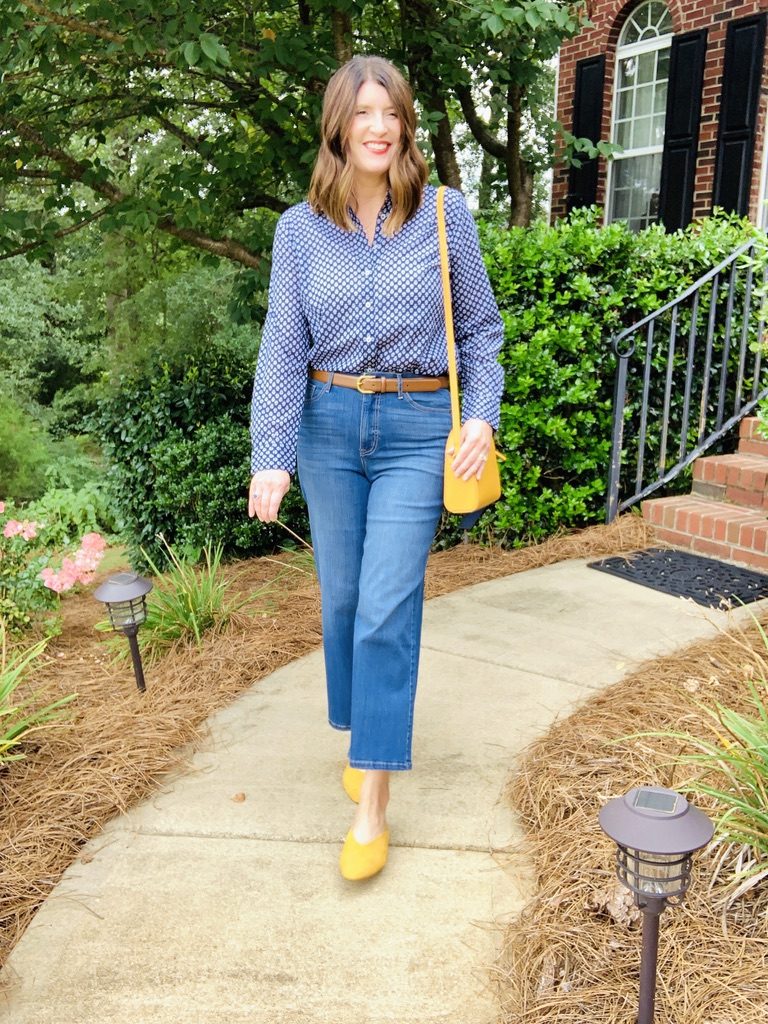 Since this is a fall inspired look, I chose my Sophia Vergara Wide Leg Cropped Jeans. This particular style is called the Louisa and it runs true to size. If you are looking for an economical option to try the cropped jean trend, I would highly recommend these.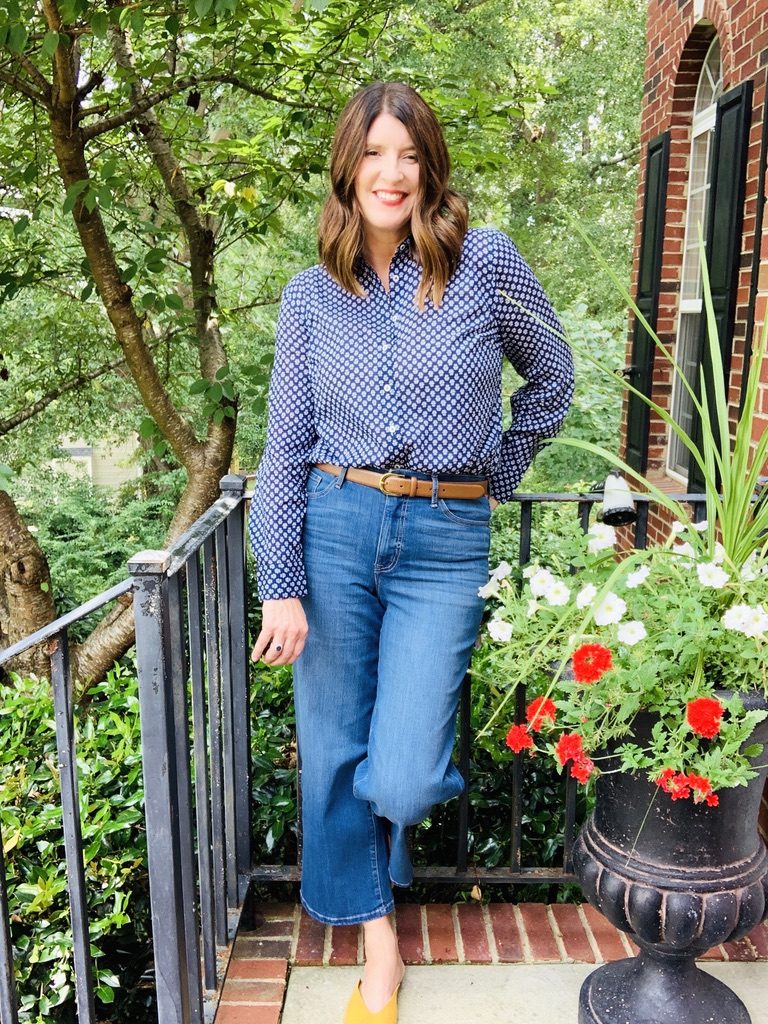 Pop Of Color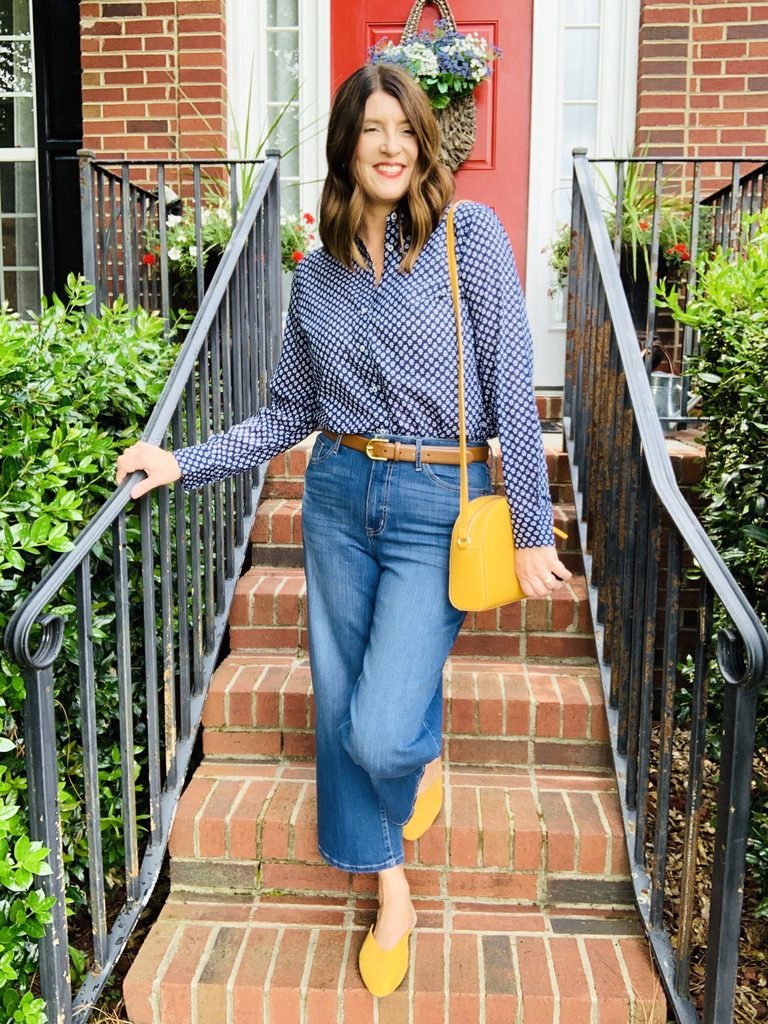 This is a great classic outfit by itself, but by adding the pop of color with the mustard yellow bag and shoes it really elevates the look. My mustard yellow mules and crossbody bag are both from Old Navy (last year). They may offer something similar this year, but right now I don't see anything so I have linked some other options.
Of course there are several ways to add a pop of color to your outfit, and adding animal print is another option.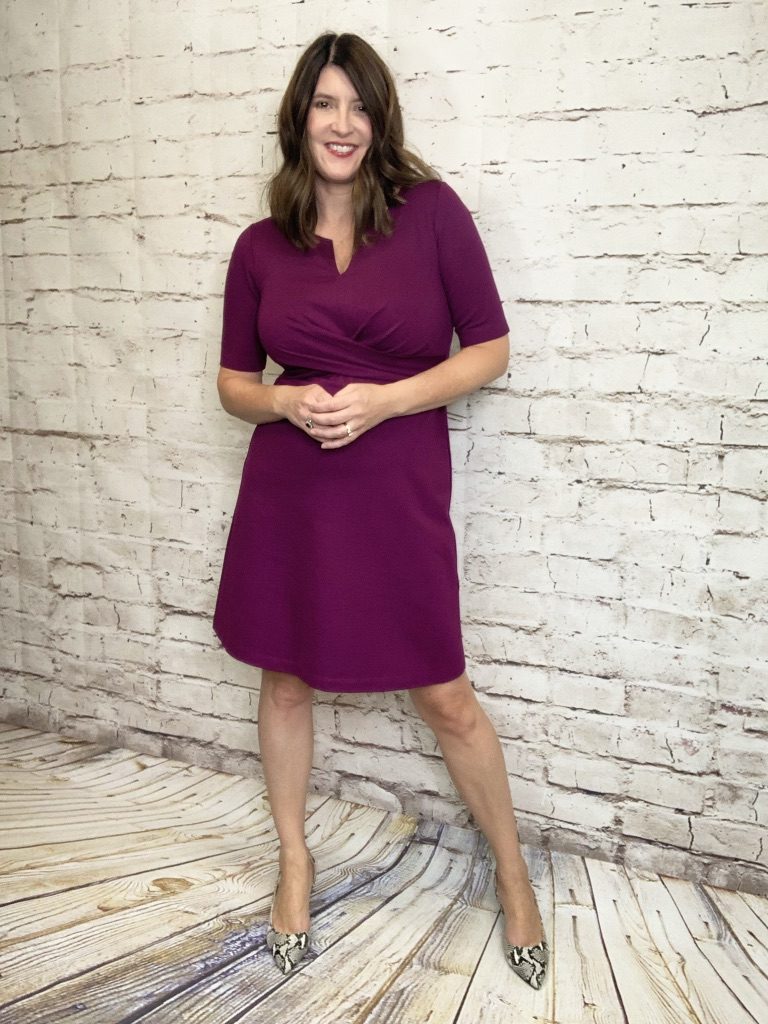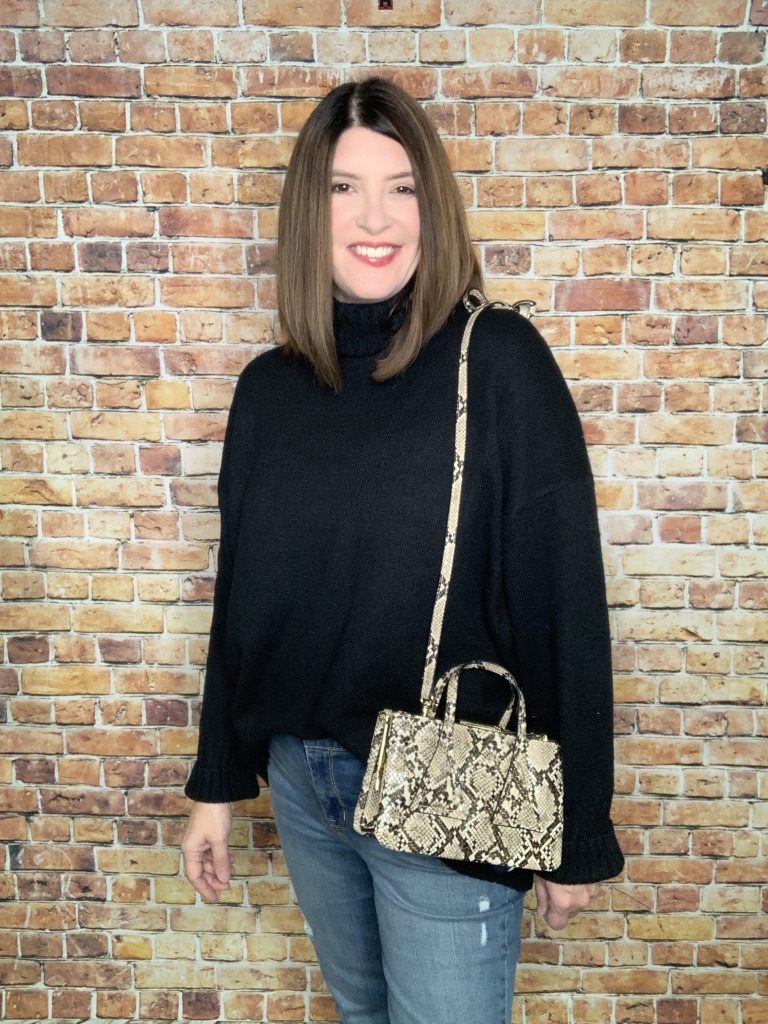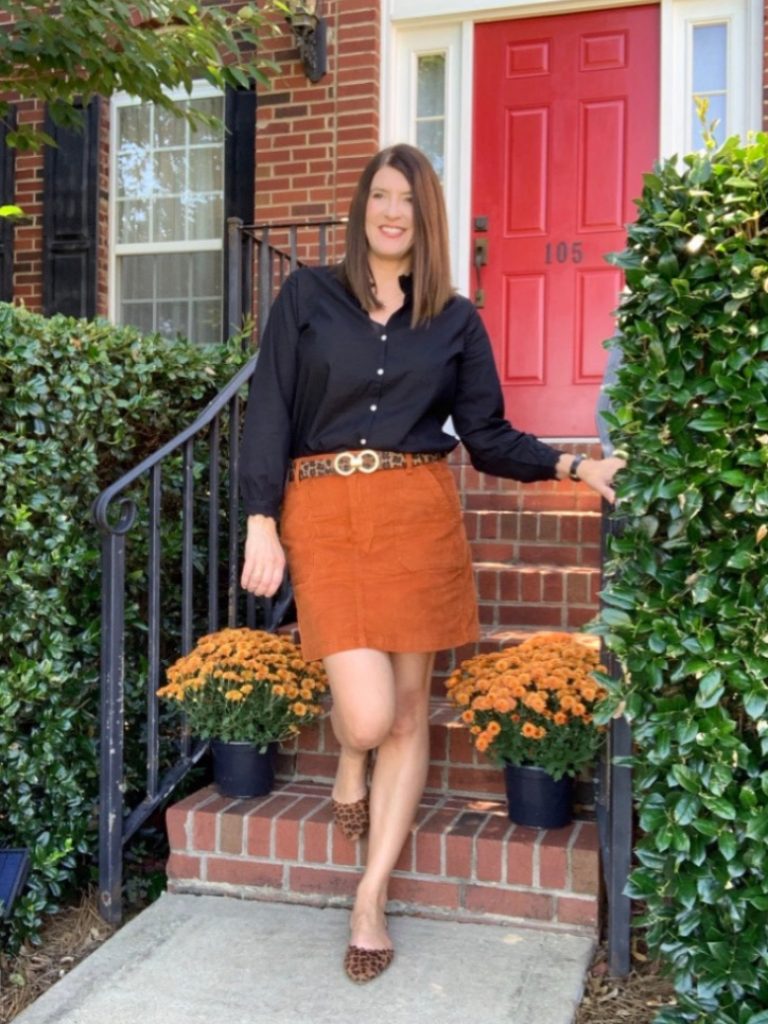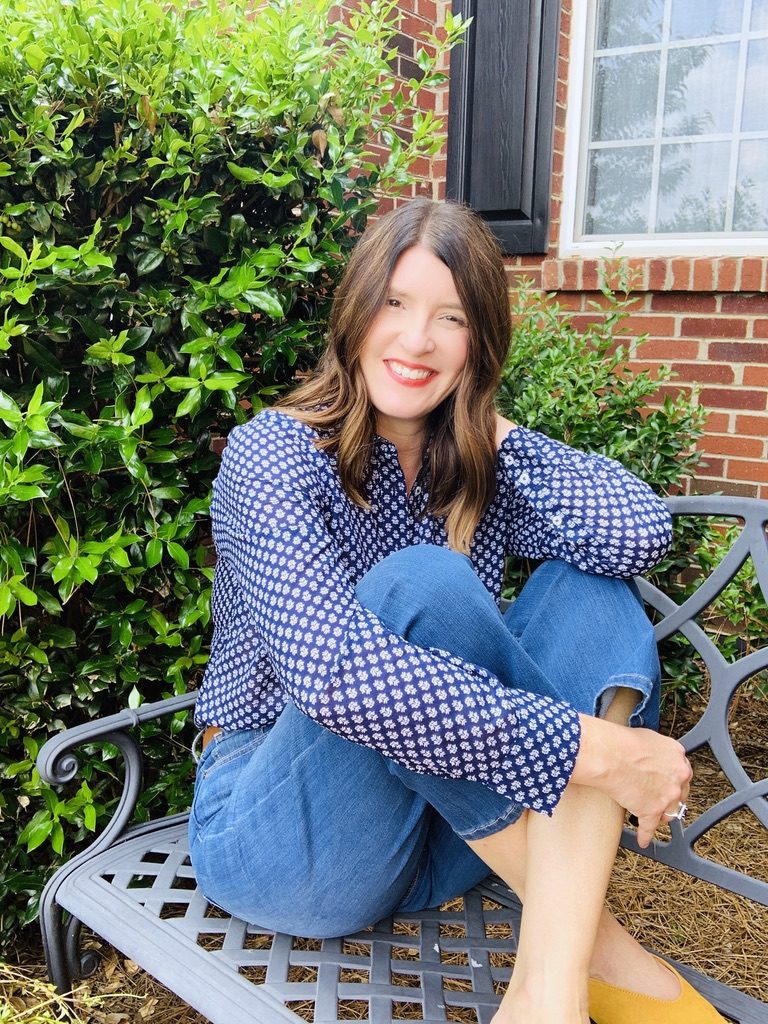 Thanks for spending some time here today! What is your favorite way to add a pop of color to your outfit?
You Might Also Enjoy This Post: