Do you ever get on Pinterest and just drool over the gorgeous custom closets? I know I do, but those custom systems can cost a fortune! I am fortunate to have a nice size closet, but it does have the typical builder grade white wire racks and shelving. There are ways to spruce up your closet and make it look more custom and today I have an easy closet makeover project to share with you.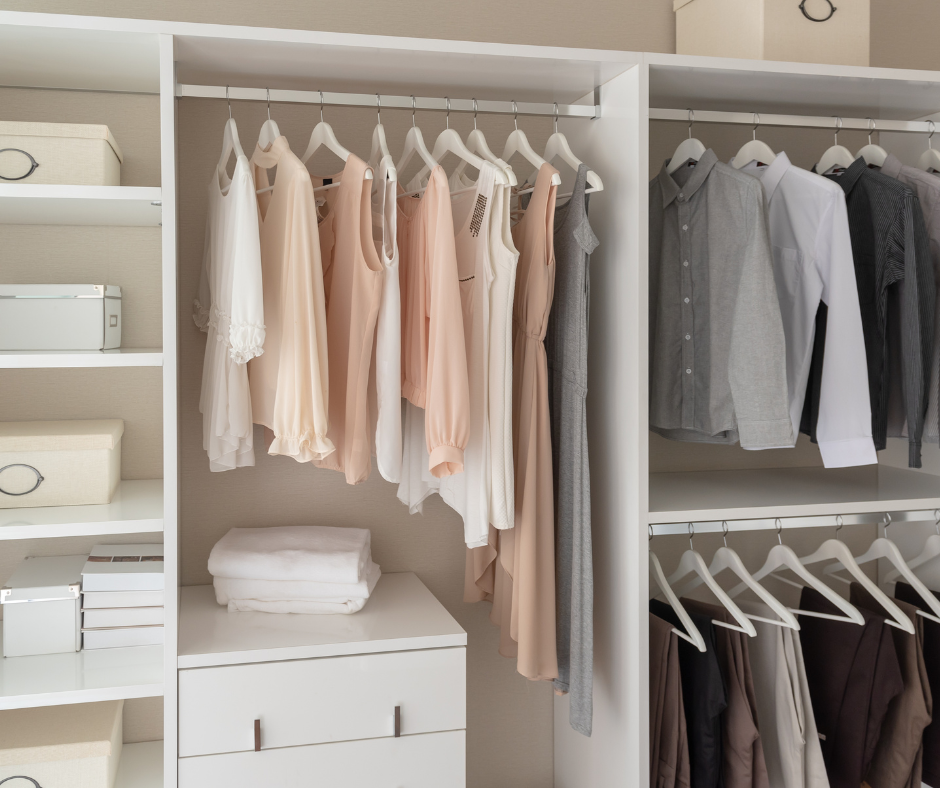 What You Will Need
cardboard box cut in the shape of your drawers
fabric ( I used 2 yards of fabric)
hot glue gun
scissors
Step 1: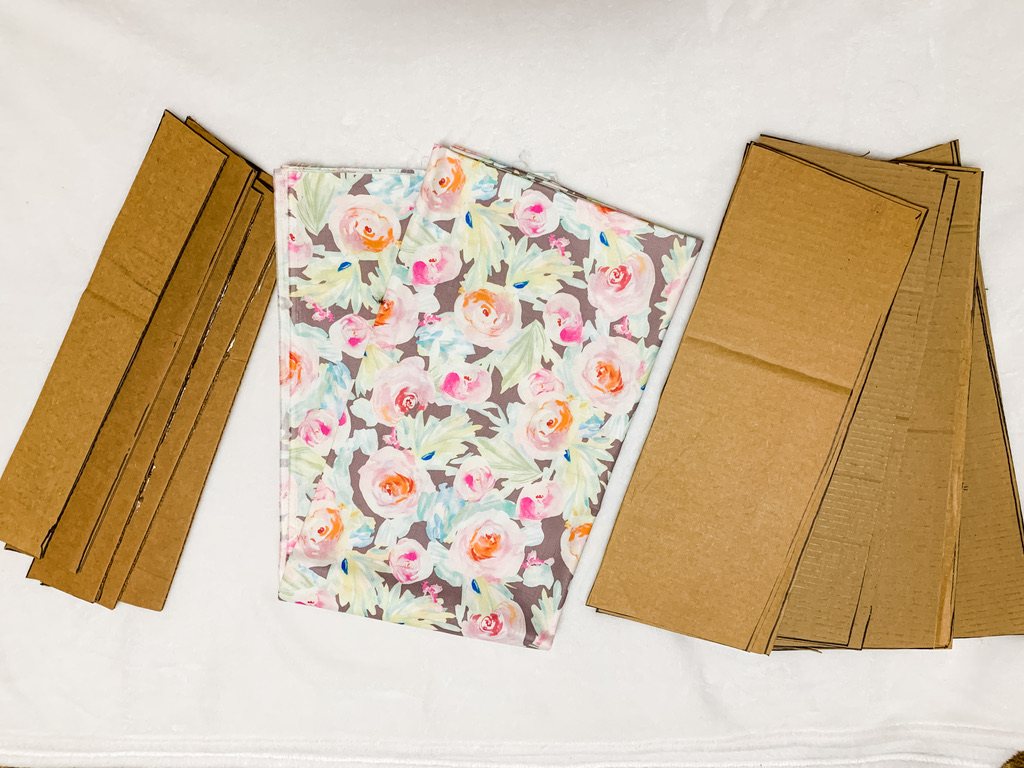 My husband was kind enough to pre cut the cardboard pieces for me. He is much better at this kind of thing than me, and it saved me a lot of time. I picked a bright floral fabric that I purchased at Hobby Lobby.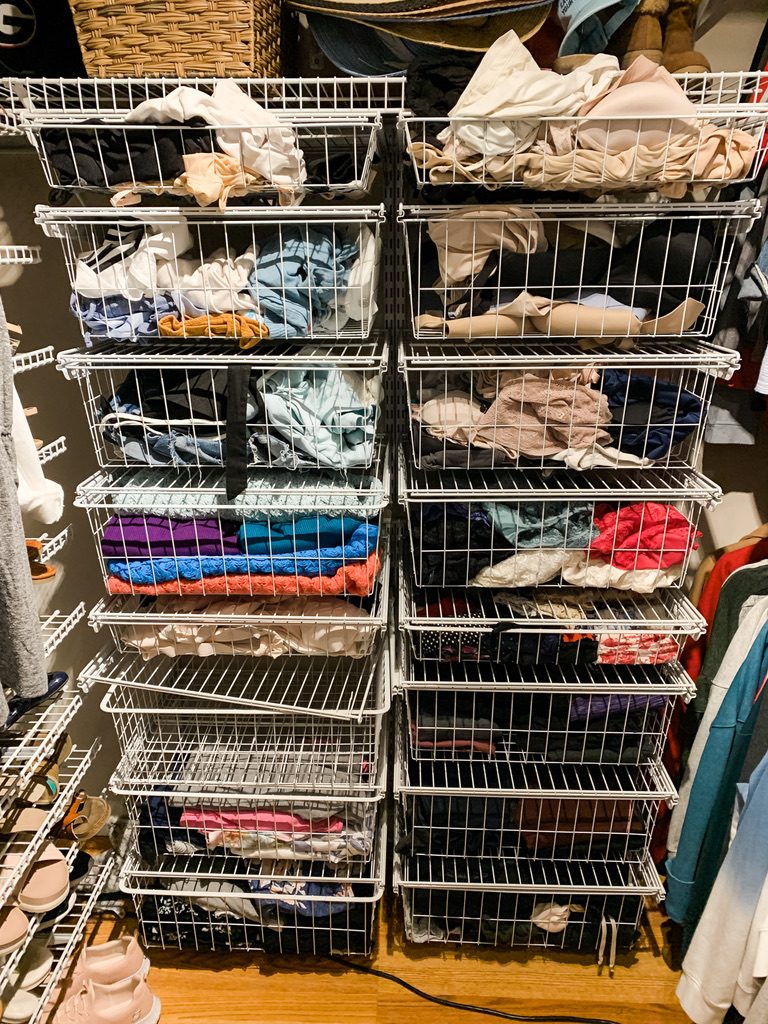 I needed more space to hold folded clothes, so my husband installed these pull out drawers along the back wall of my closet. As you can see, it looks quite messy with all the clothes showing from inside the drawers.
Step 2: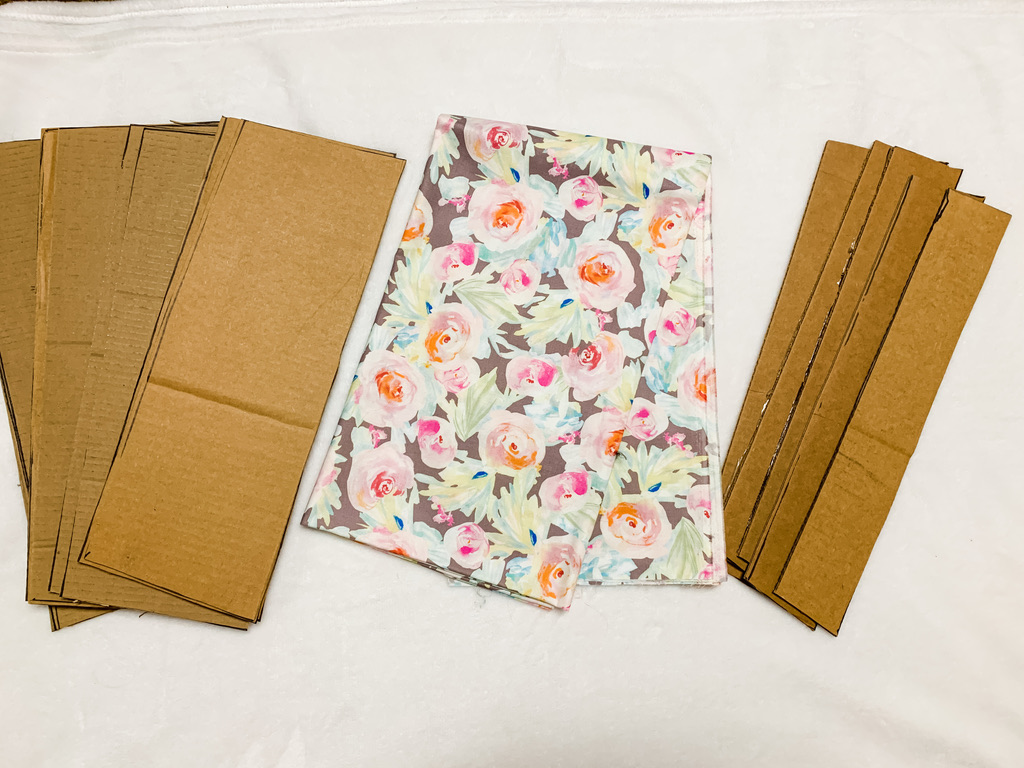 Next, I precut all the pieces of fabric and set them aside. I ironed them to remove all the wrinkles and creases.
Step 3: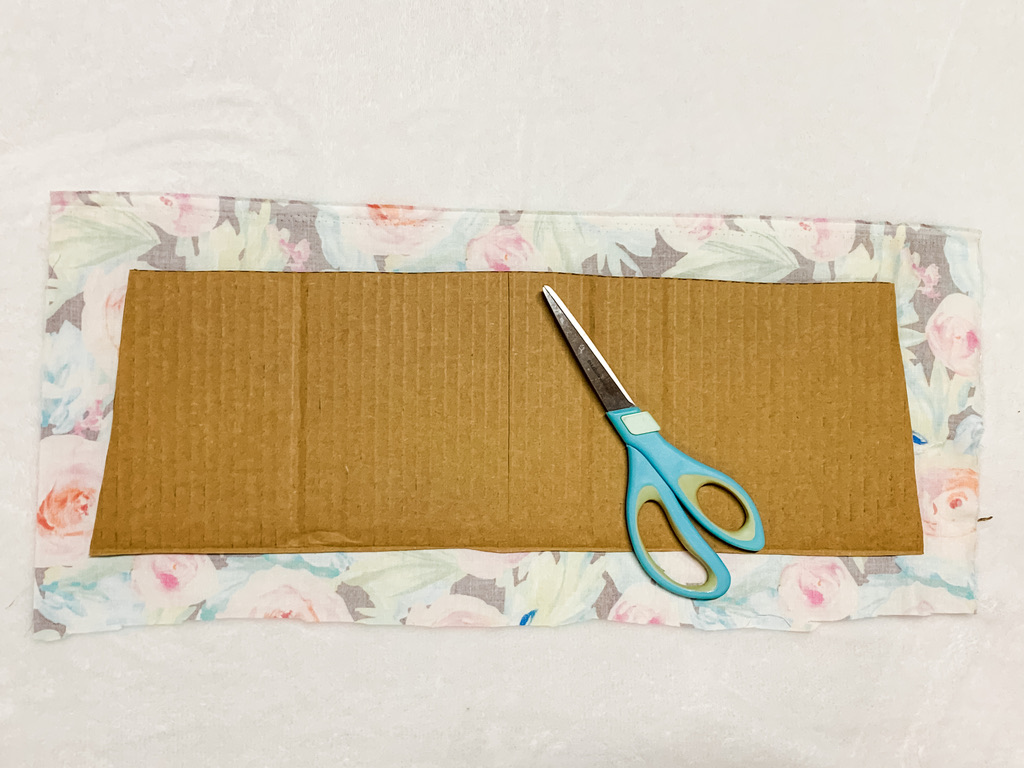 Then I simply started covering each piece of cardboard with the fabric using a hot glue gun. You could probably use fabric glue instead, but I just used what I had on hand. Take your time and make sure to pull the edges tight to make a nice smooth surface.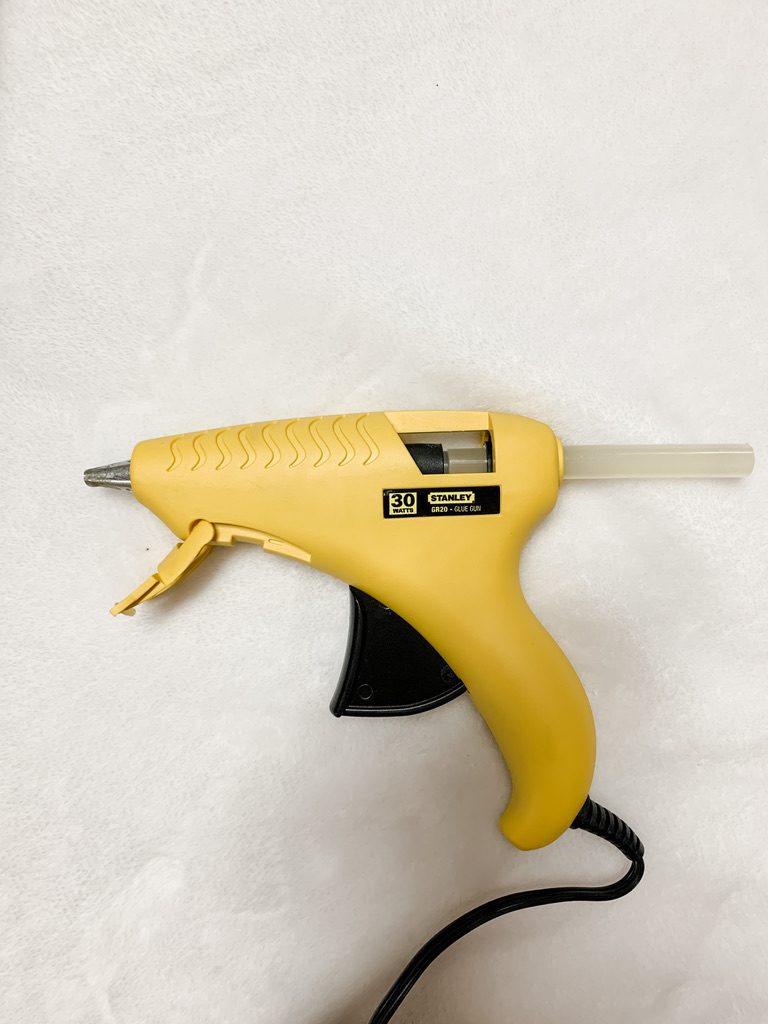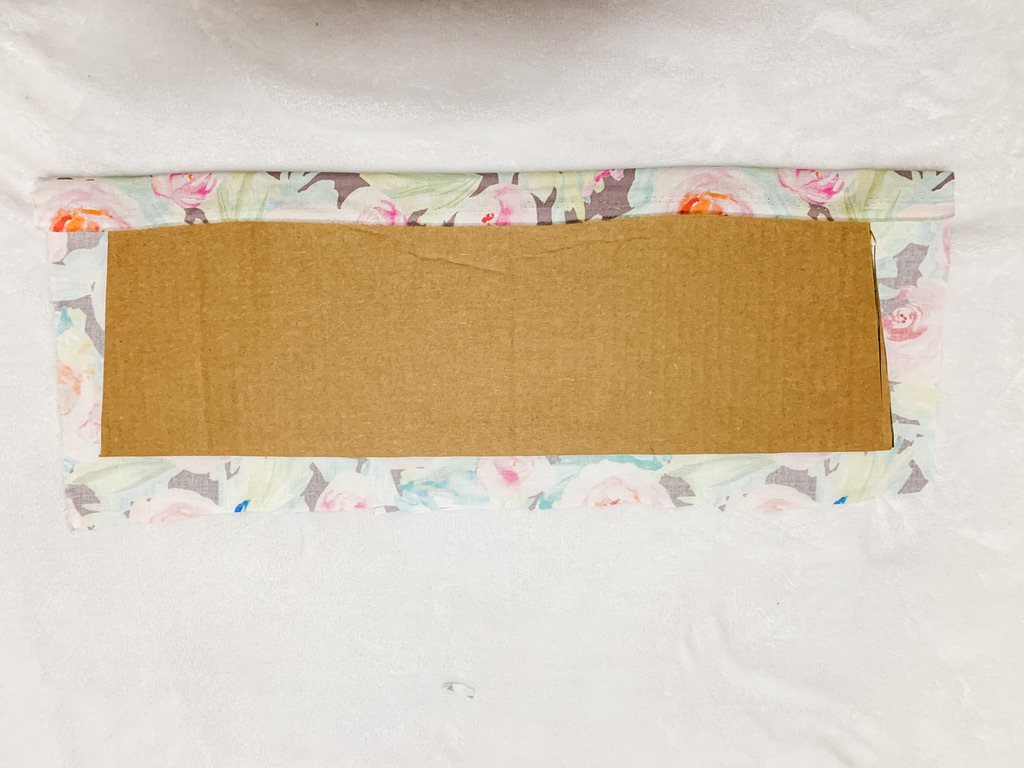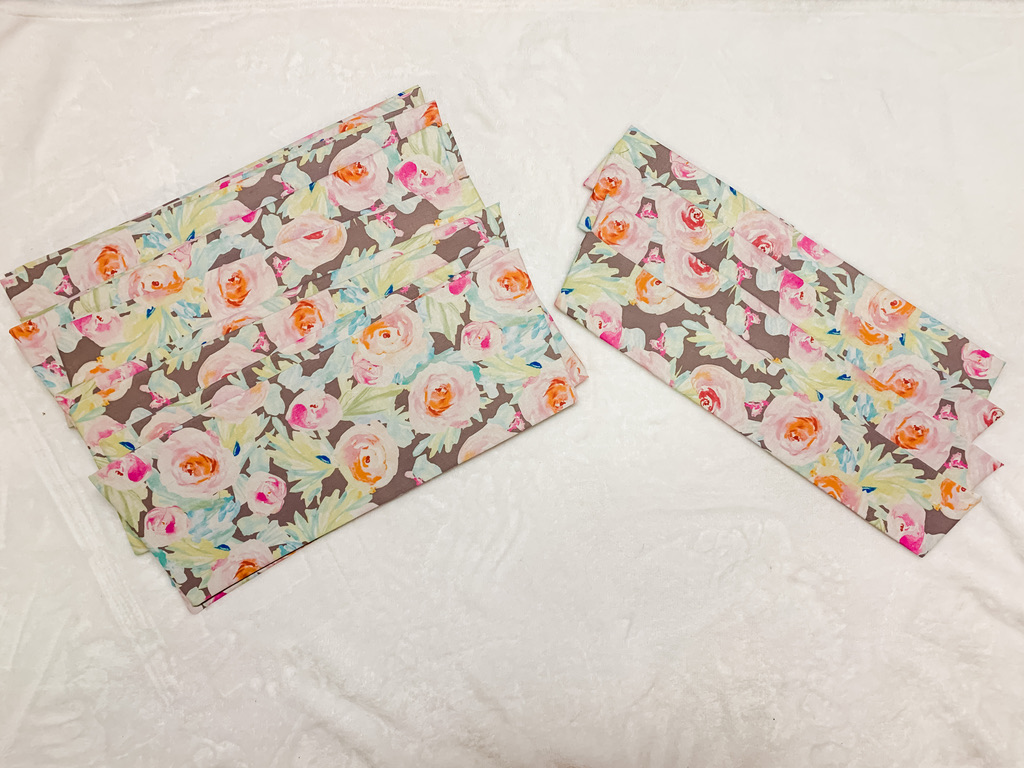 Step 4: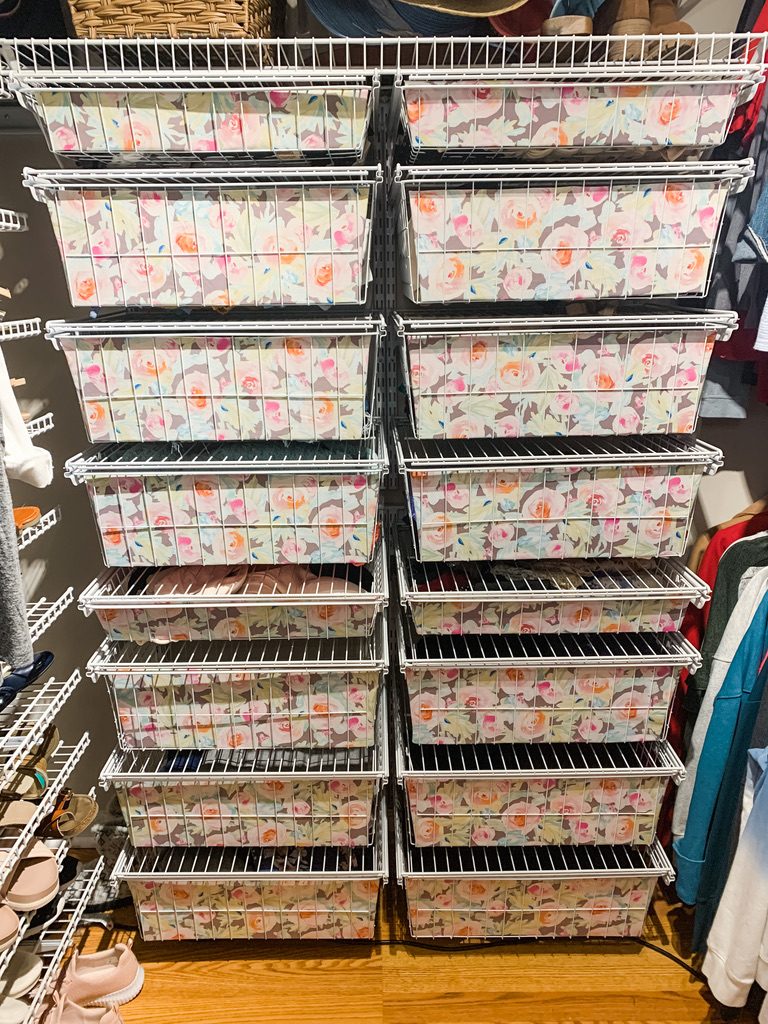 That's really all there is to it! Then the fun part is inserting them into the drawers and seeing the transformation. Not only does it look much neater and more organized, but it gives your closet a custom look for very little expense!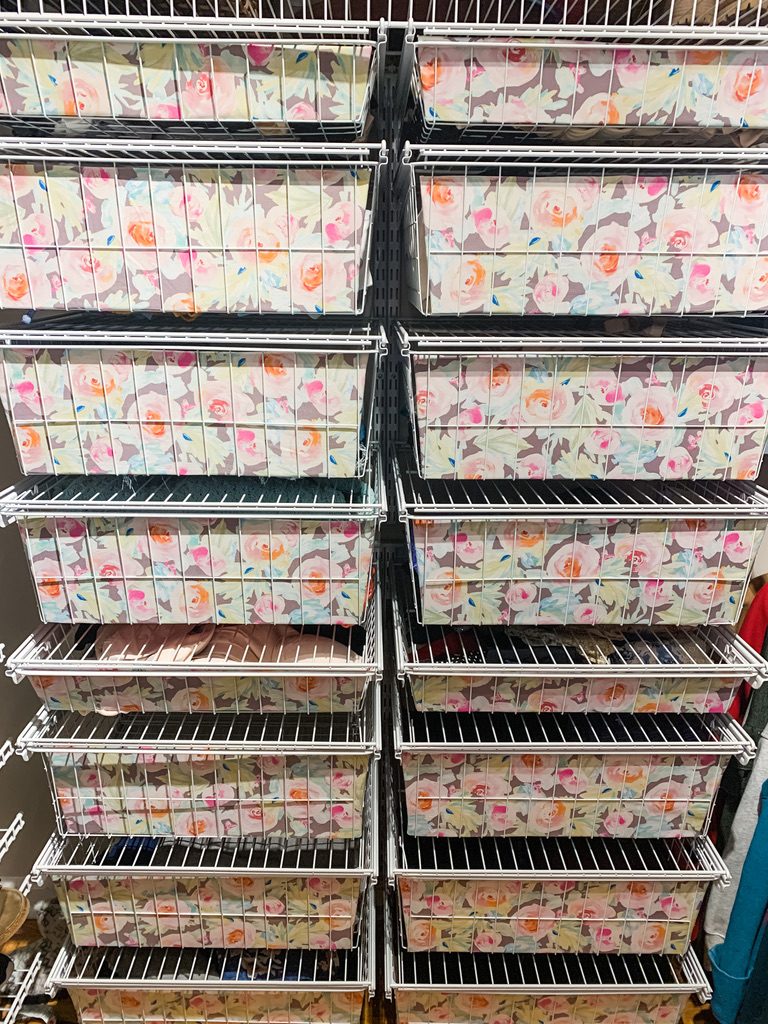 If you have wire shelving in your closet, try this DIY project and you will be amazed how much better it looks. You can purchase the drawer inserts and hardware and home improvement stores such as Lowe's or Home Depot. You will need the track to mount on the wall plus the brackets and the drawers themselves.
Other Posts You Might Enjoy: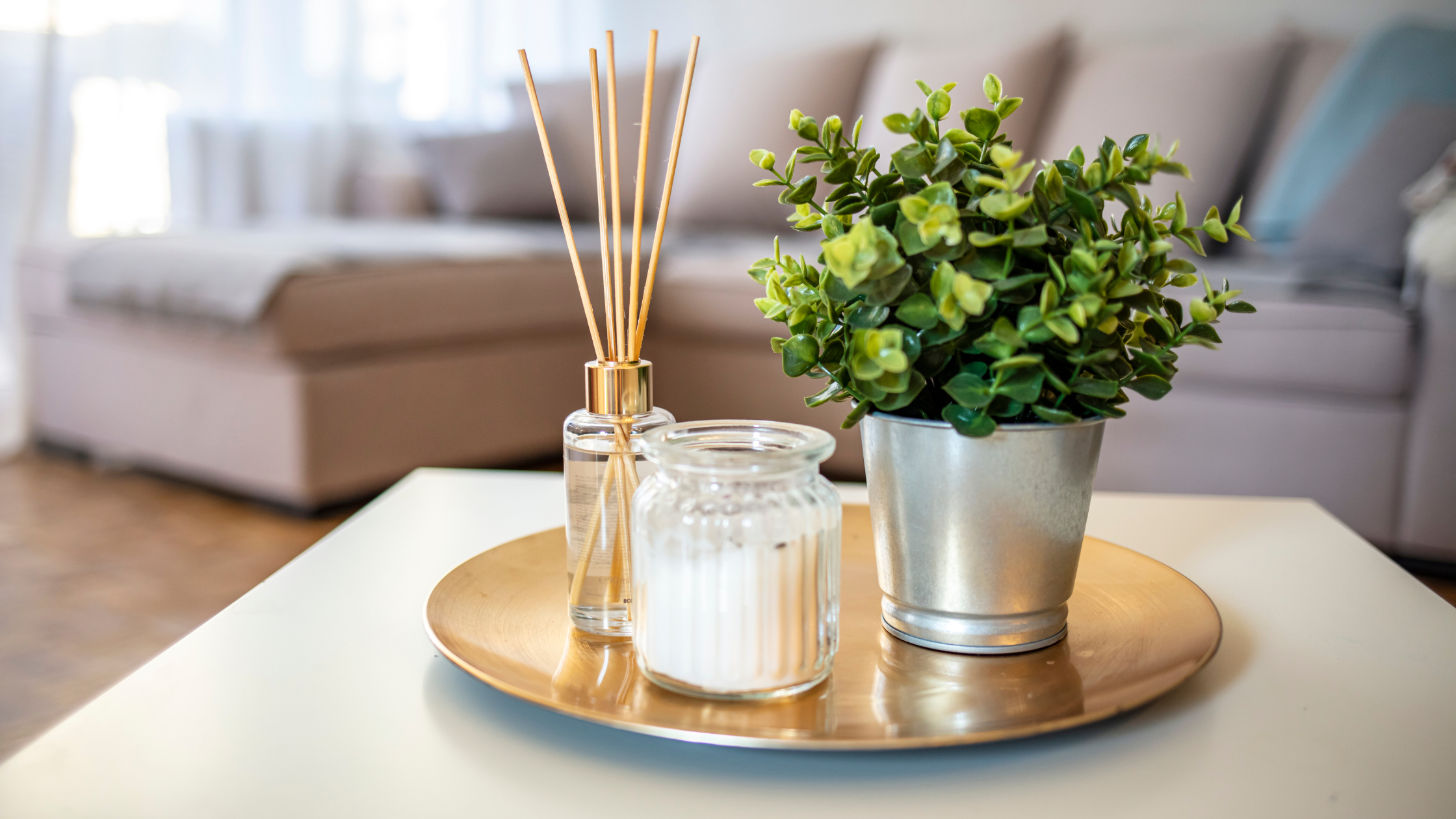 Amazon Must Haves For Your Home
How To Stage Your Home Like A Pro