Well, it's been one of those weeks here at my house. I had intended to get three posts published this week, but that didn't quite happen. Sometimes things are just out of our control and you have to roll with it. I am excited to share today's Talbots lookbook with you, and I hope it is helpful.
Now thru Sunday is the Friends & Family event and everything is 40% off! I know I give Talbots a hard time on occasion for being so expensive; however, I do appreciate that their clothes and accessories are good quality, classic pieces. I like to share affordable options, and I never buy anything at Talbots unless it is on sale. This is the perfect time to treat yourself if you like Talbots.
Fair Isle Mock Neck Sweater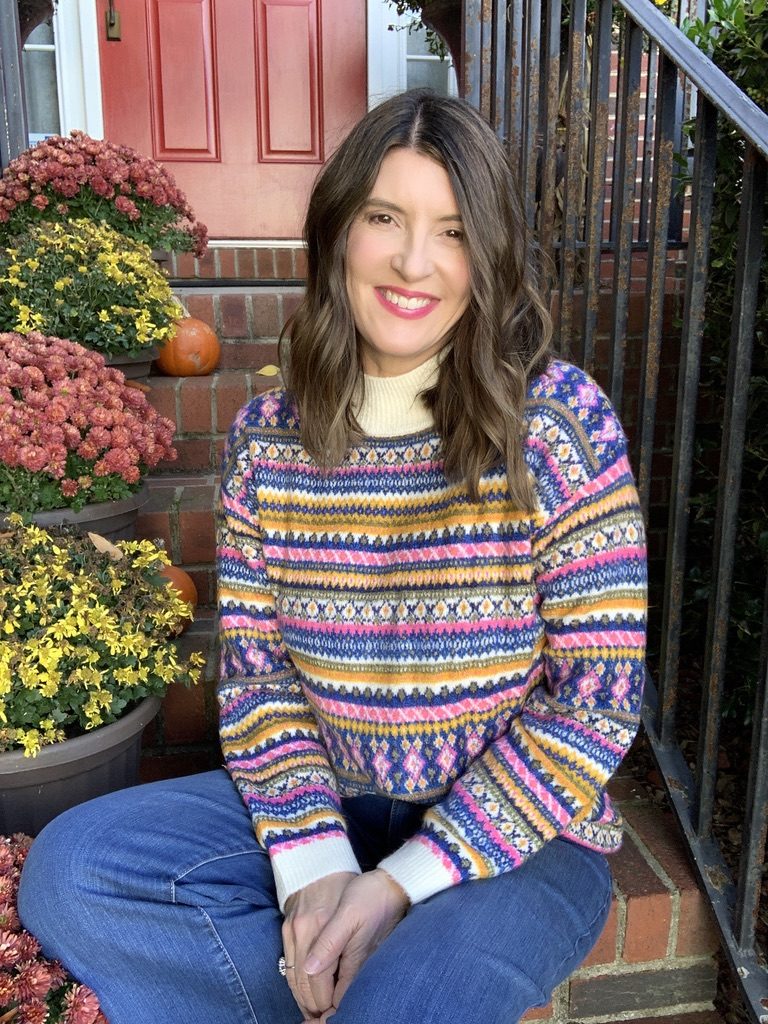 I'm starting my Talbots lookbook with this fair isle mock neck sweater. I purchased this sweater way before the sale, so I'm glad I got it in time to share here during the actual sale time.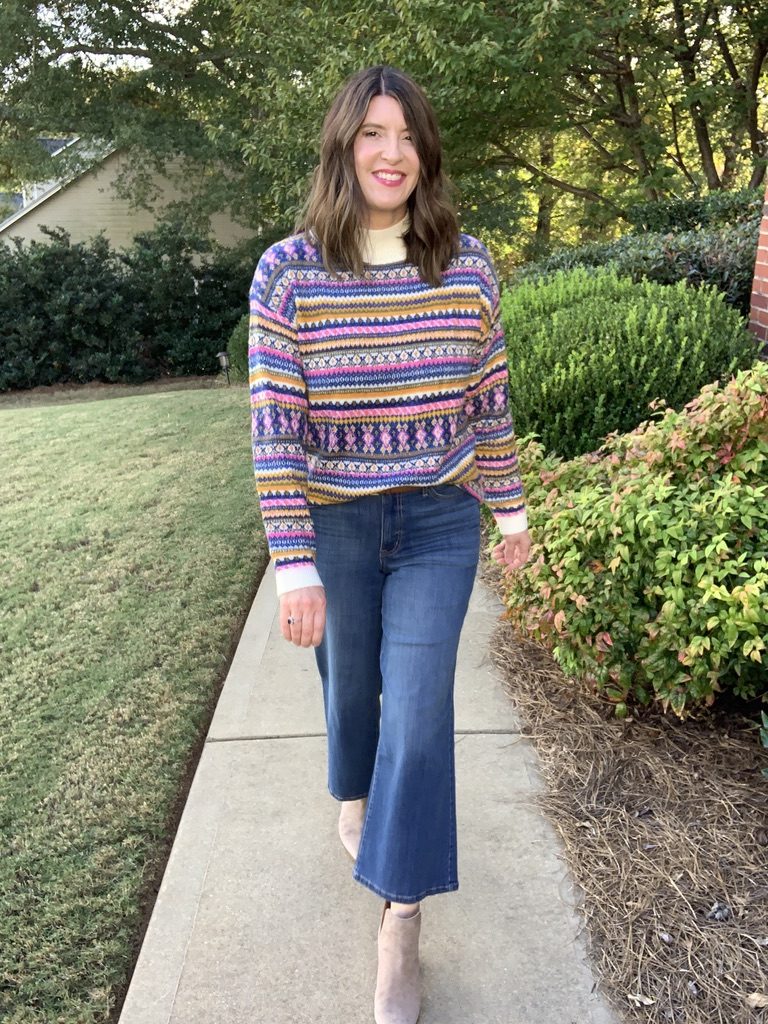 I was immediately drawn to the bright colors of this classic piece. The mixture of bright pink, blue, cream, and a touch of mustard yellow is an unusual color combination but it works!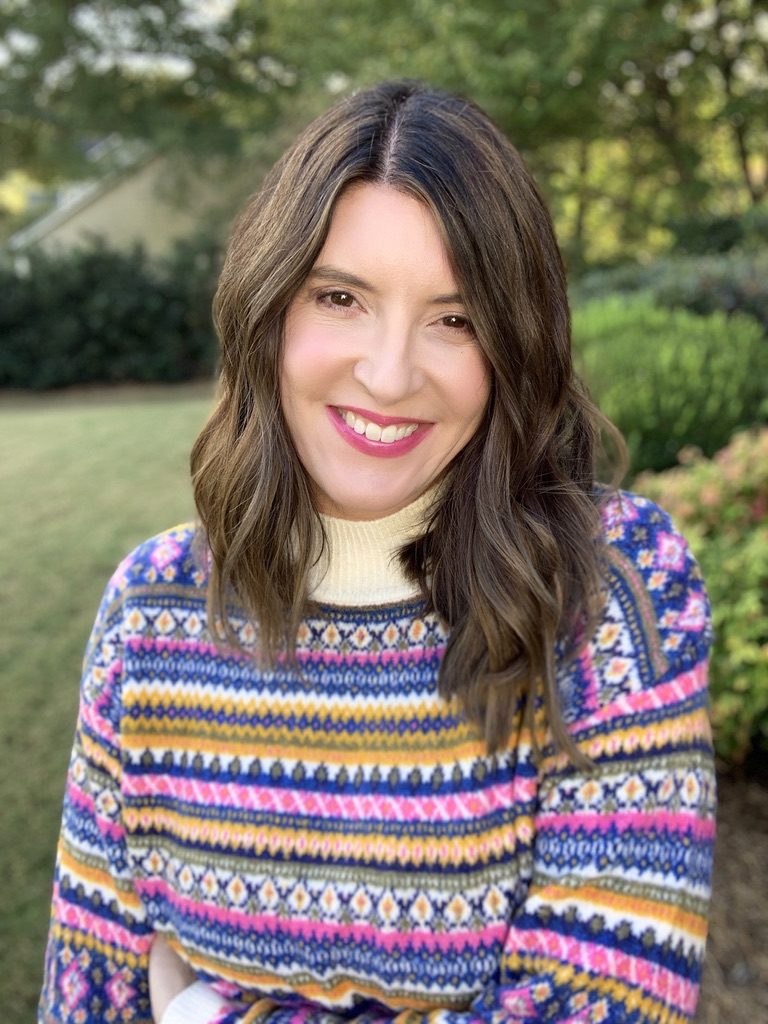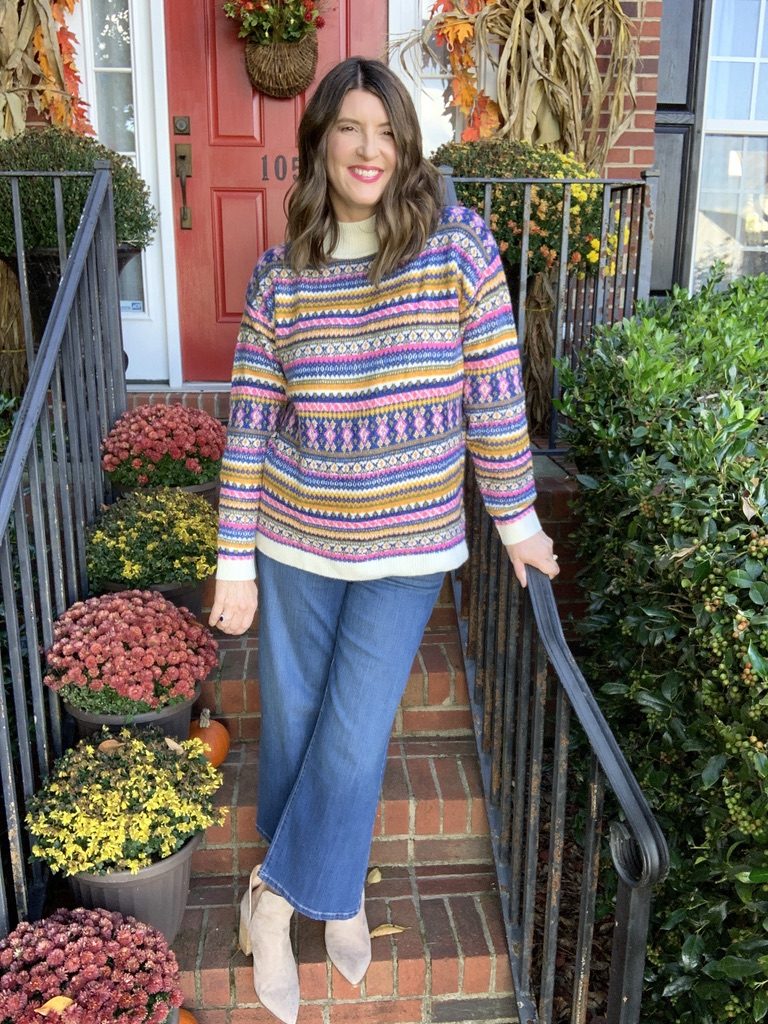 I've shown it both front tucked and untucked so you can see both options. For my shape, I prefer the front tuck.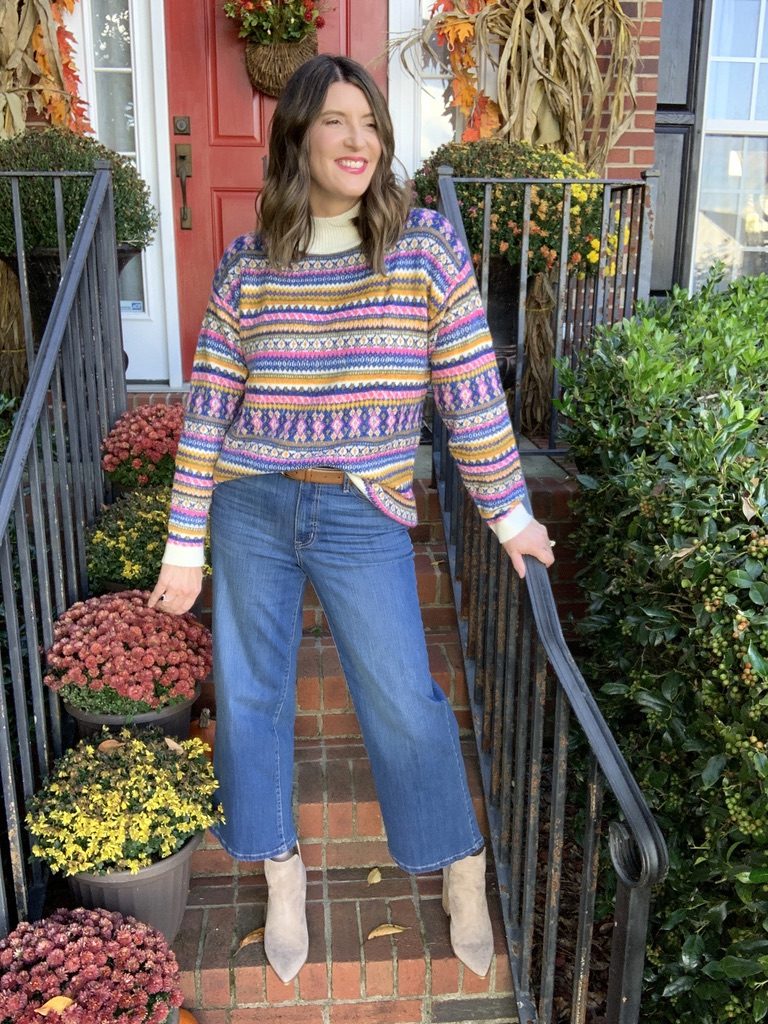 Sizing:
I was unsure about what size to order, so I went with a large to be safe. I would have preferred the medium in this particular style. Although I like an oversized sweater, I think this style would have looked better with a more fitted look.
Sophia Vergara Wide Leg Jeans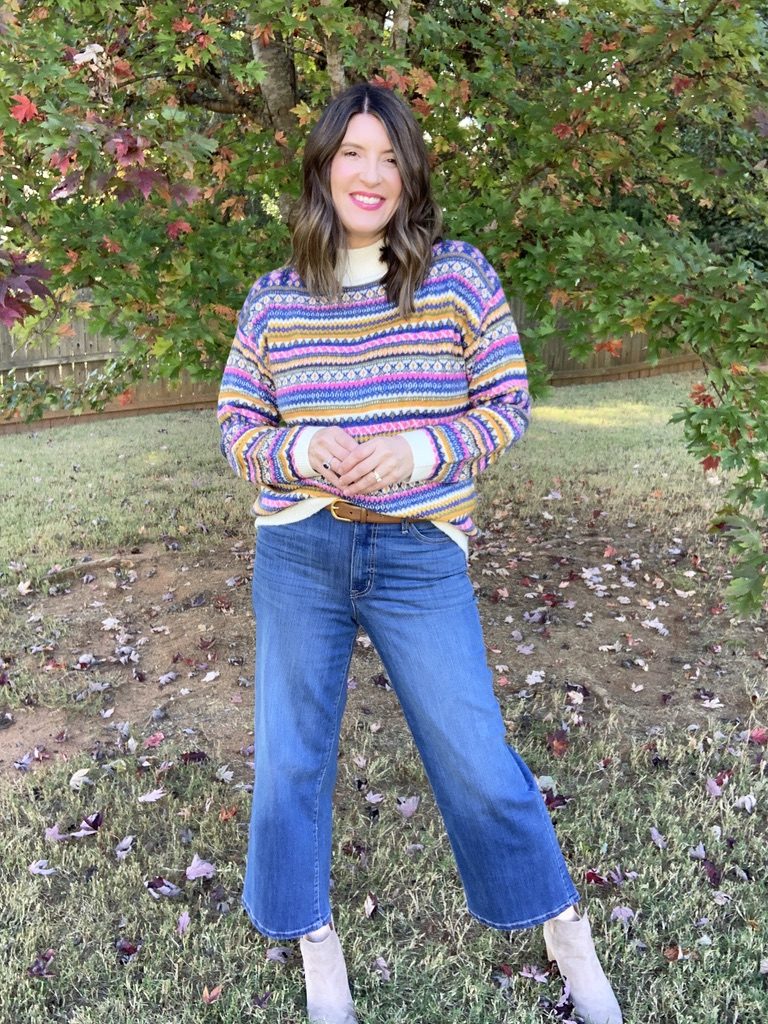 There are so many directions you could go with a sweater like this. Any type of jean or pant would work here. I decided to go a little nontraditional with these wide leg jeans and some ankle boots. These are from Walmart and I am wearing a size 8 for reference.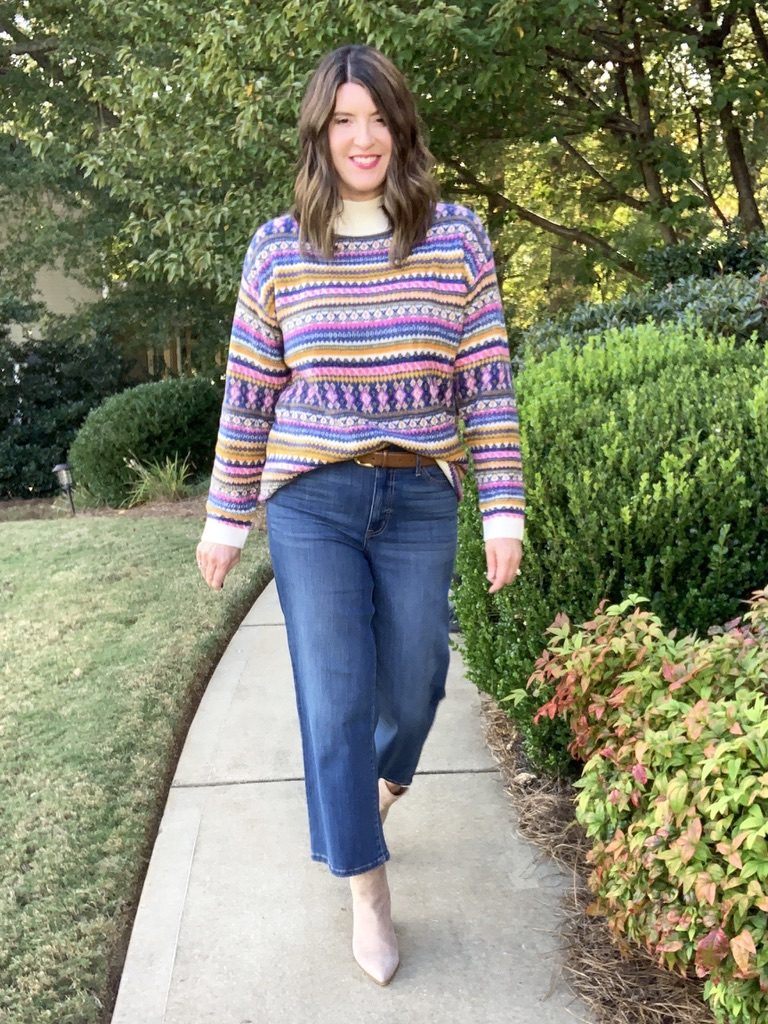 This is one of many Sophia Vergara jeans that I have, and I like them all. The fit is good and they have just enough stretch to them to be comfortable without bagging out.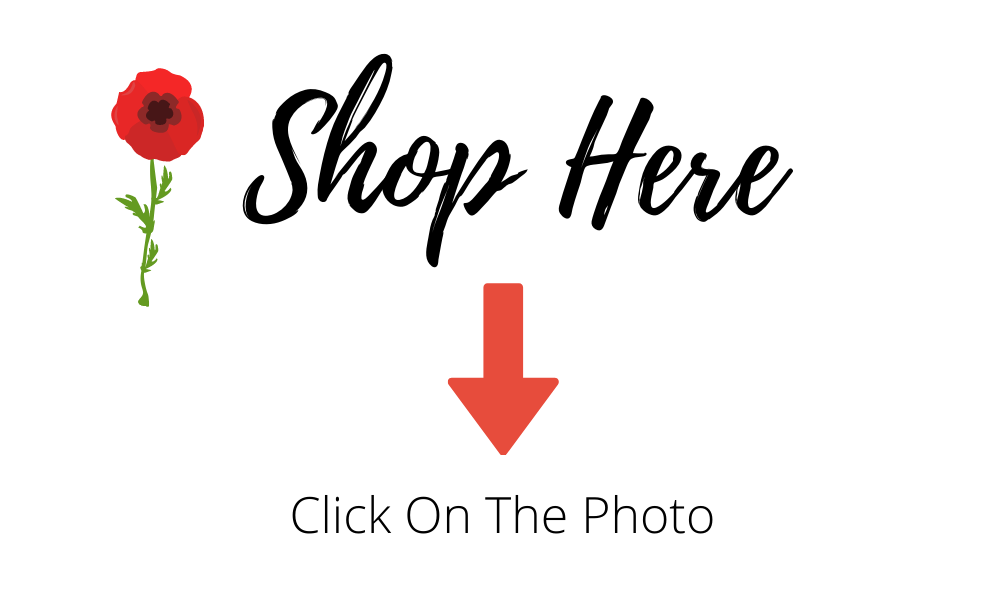 Outfit Ideas
There are several other items in the Talbots Friends & Family sale that I have my eye on. I have created a Talbots Lookbook with some outfit ideas and everything you see here is 40% off! Click on the highlighted text within each outfit for easy shopping links or use the shopping widget at the end of the post.
Talbots Lookbook Outfit #1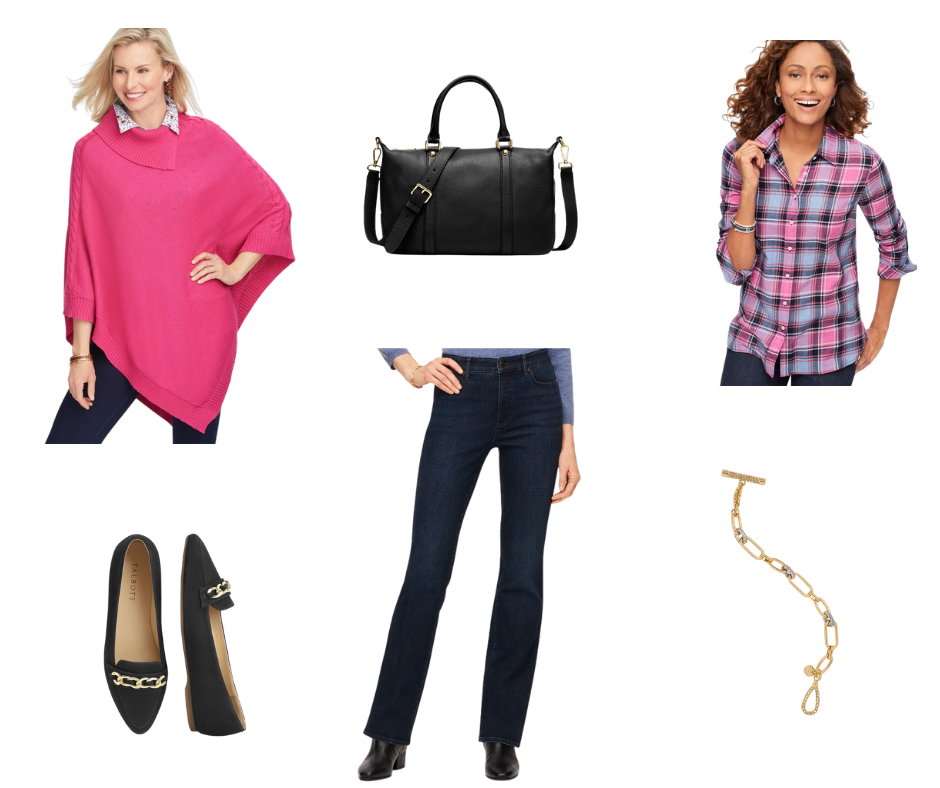 Talbots Lookbook Outfit #2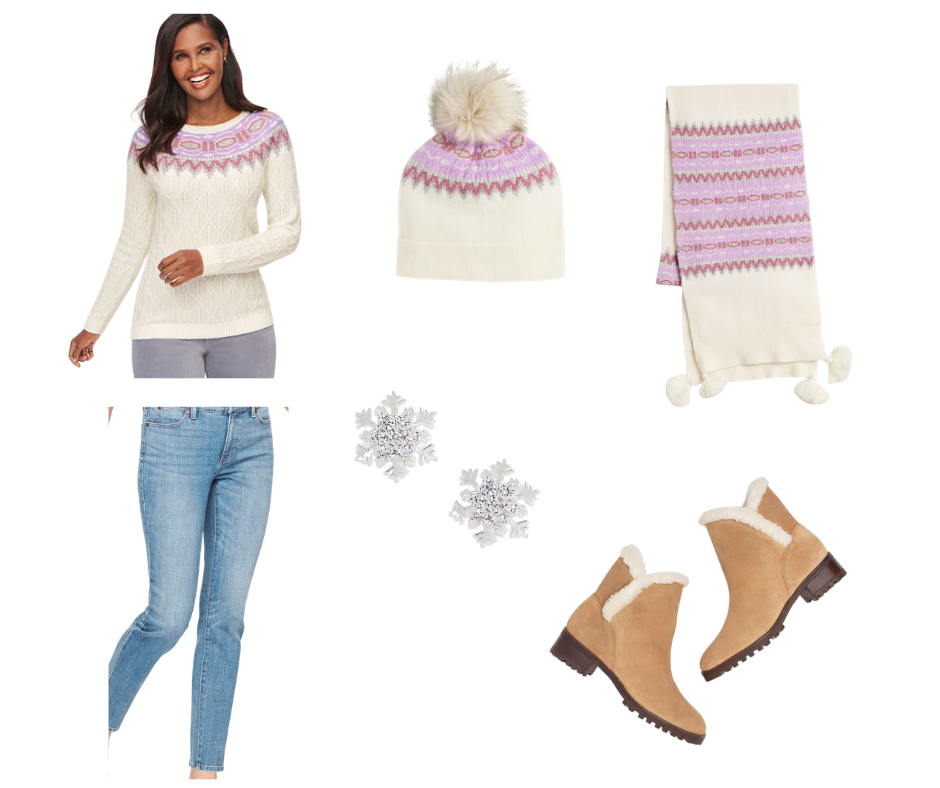 Talbots Lookbook Outfit #3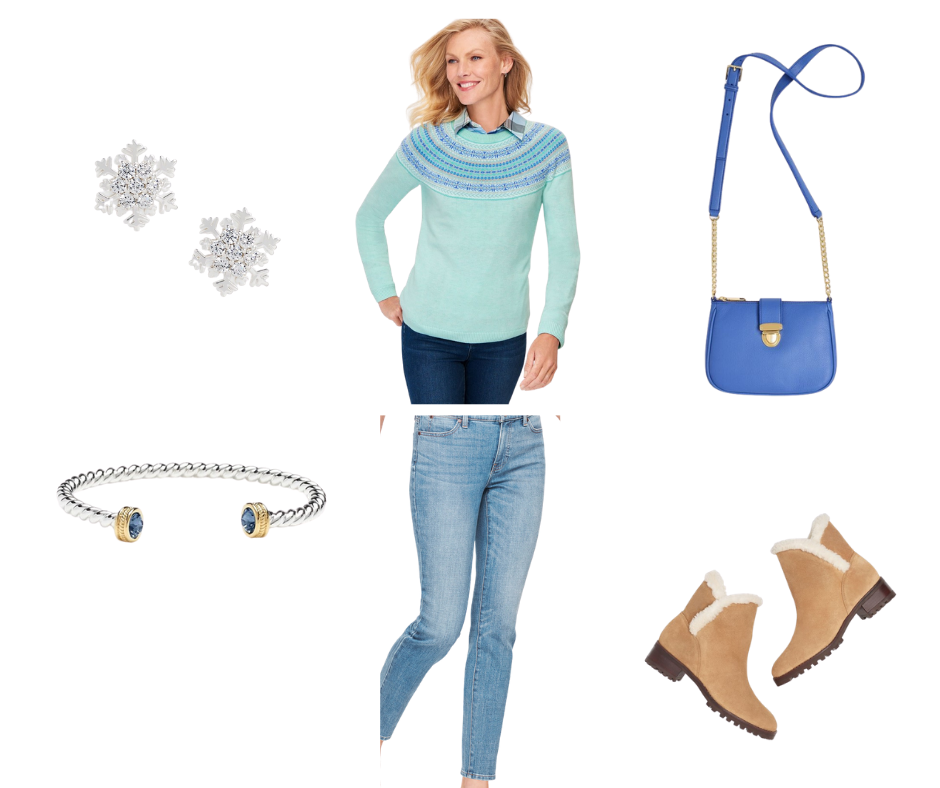 Talbots Lookbook Outfit #4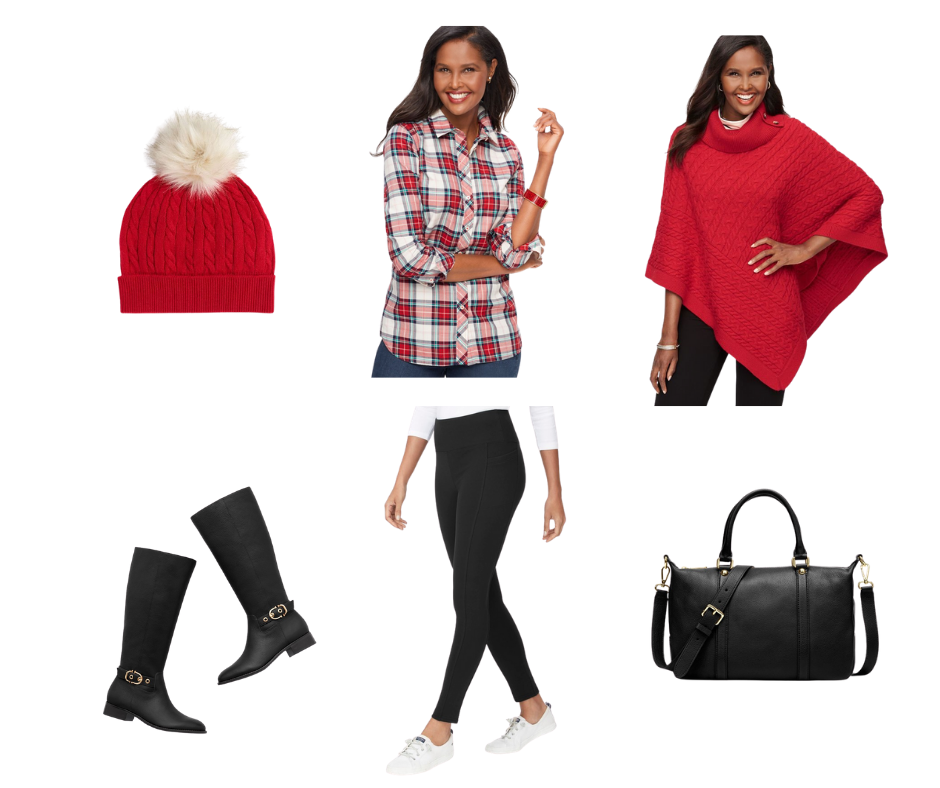 Talbots Lookbook Outfit #5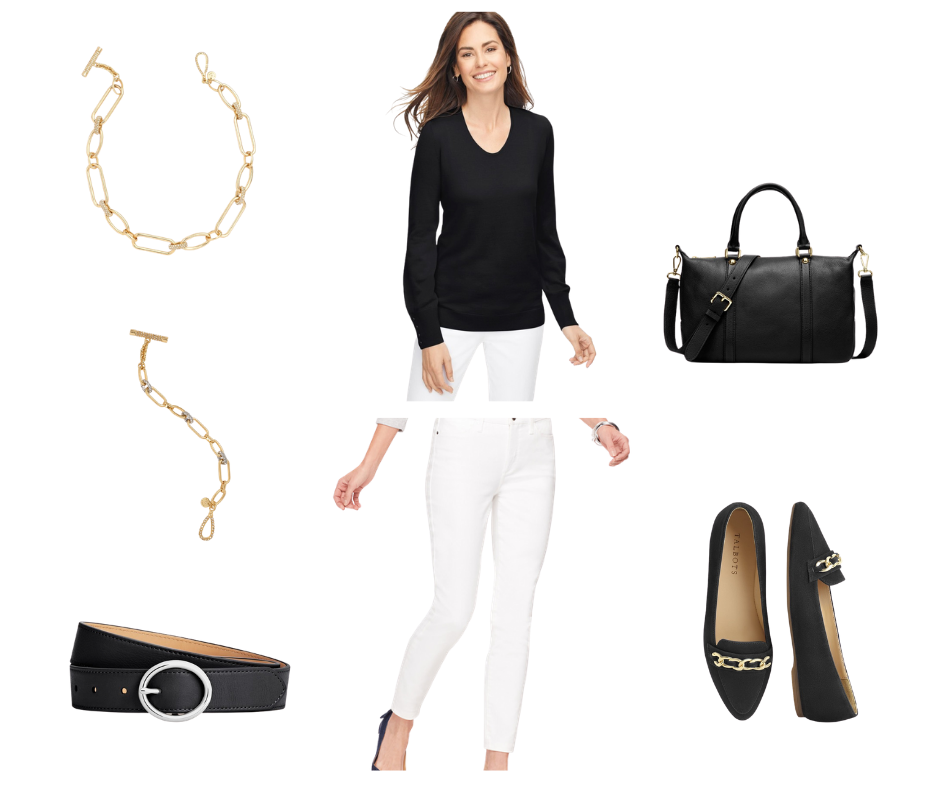 Talbots Lookbook Outfit #6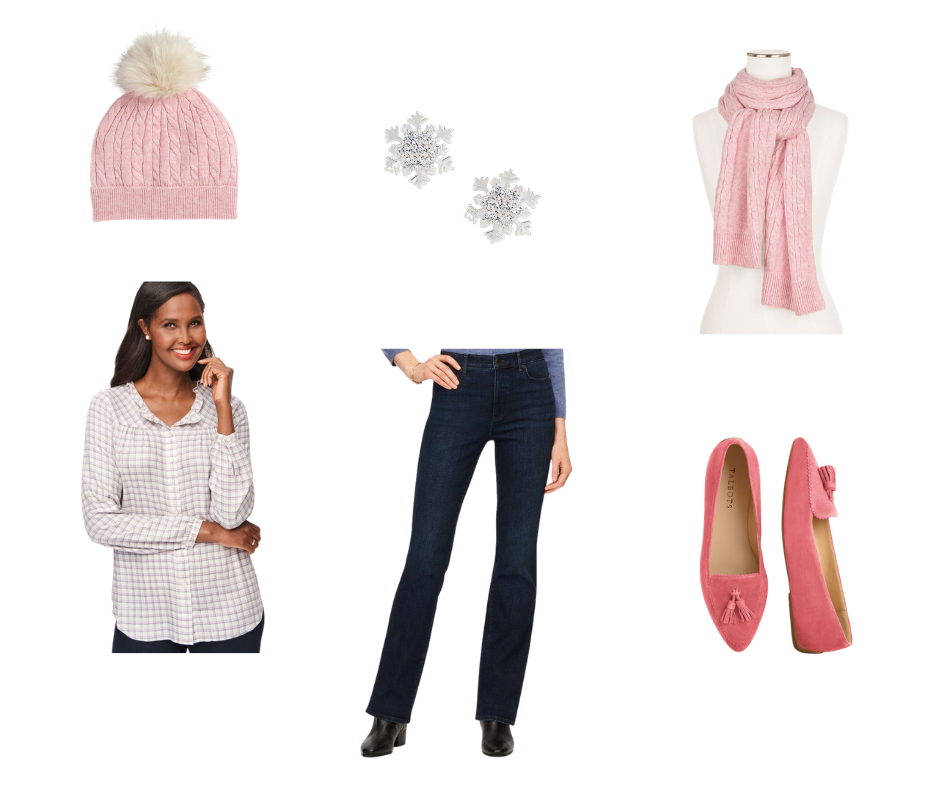 I hope these looks have given you some outfit ideas. These are good outfits to refer back to if you need some inspiration. Also, they may go on sale again soon before Christmas.
Below is a shopping widget with all the pieces plus a few more that I did not include in the Talbots Lookbook.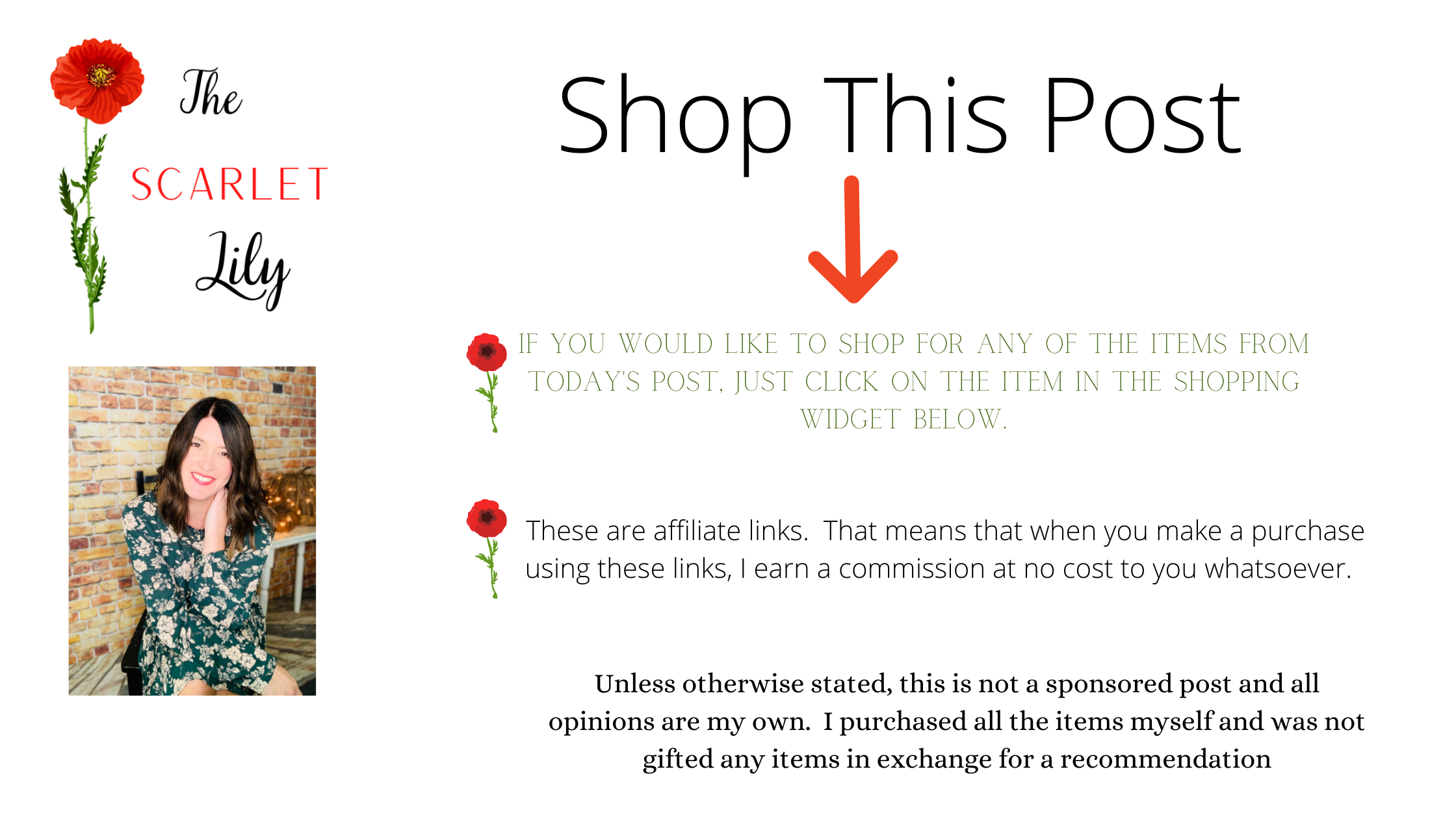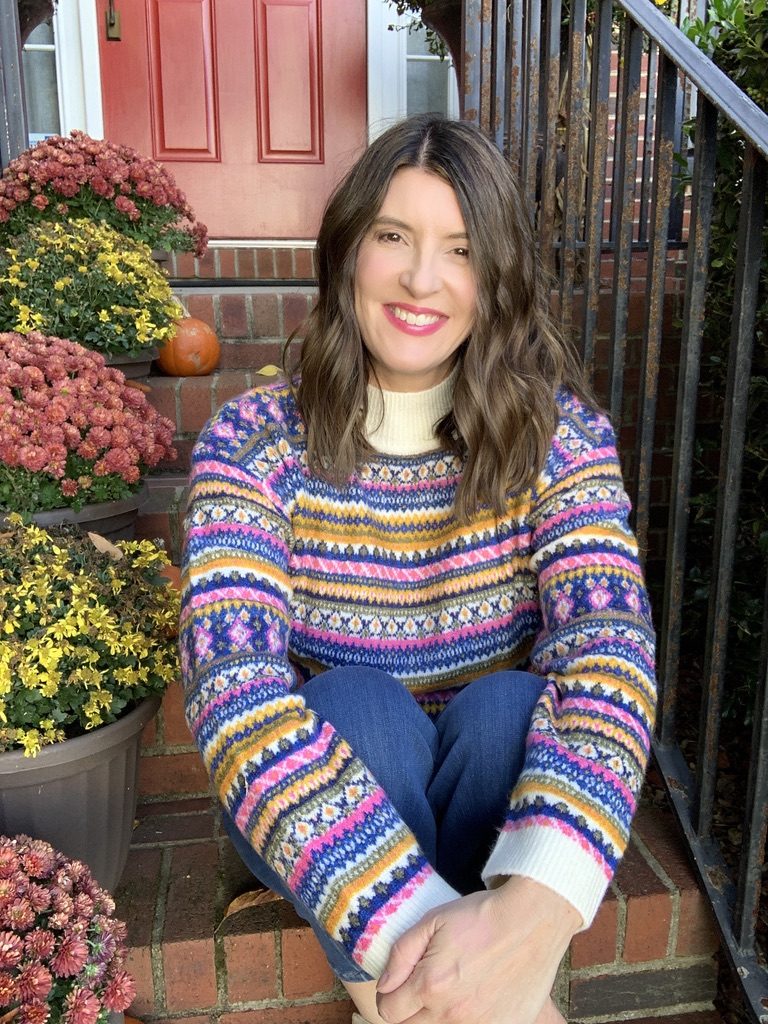 Thanks so much for joining me today! You might also enjoy this post.