March is here and spring is getting so close! I can see the trees starting to bud and I can't wait for some flowers to bloom. Although neutrals are always the basis of a functional wardrobe, spring is all about color! One of the trends for 2021 is Bubblegum Pink! It may sound like something your daughter or granddaughter would wear, but it can work for us more mature women too. So here is some inspiration on how to wear pink for spring.
Picking The Right Shade Of Pink
I don't wear a ton of pink. Blush pink is such a lovely shade of pink, but unfortunately it does nothing for me. It's just too warm for me. A cooler toned pink like bubblegum pink or fuchsia suits my skin tone much better. Here is a side by side example.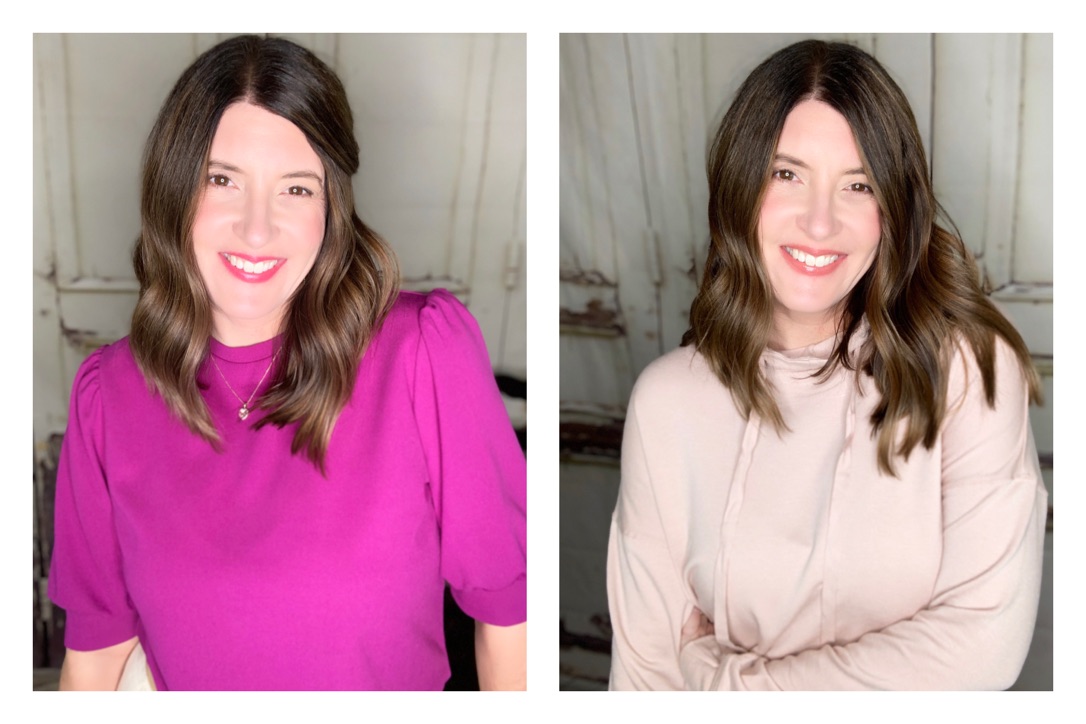 As with all colors, picking the right shade for your characteristics is so important.
Bubblegum Pink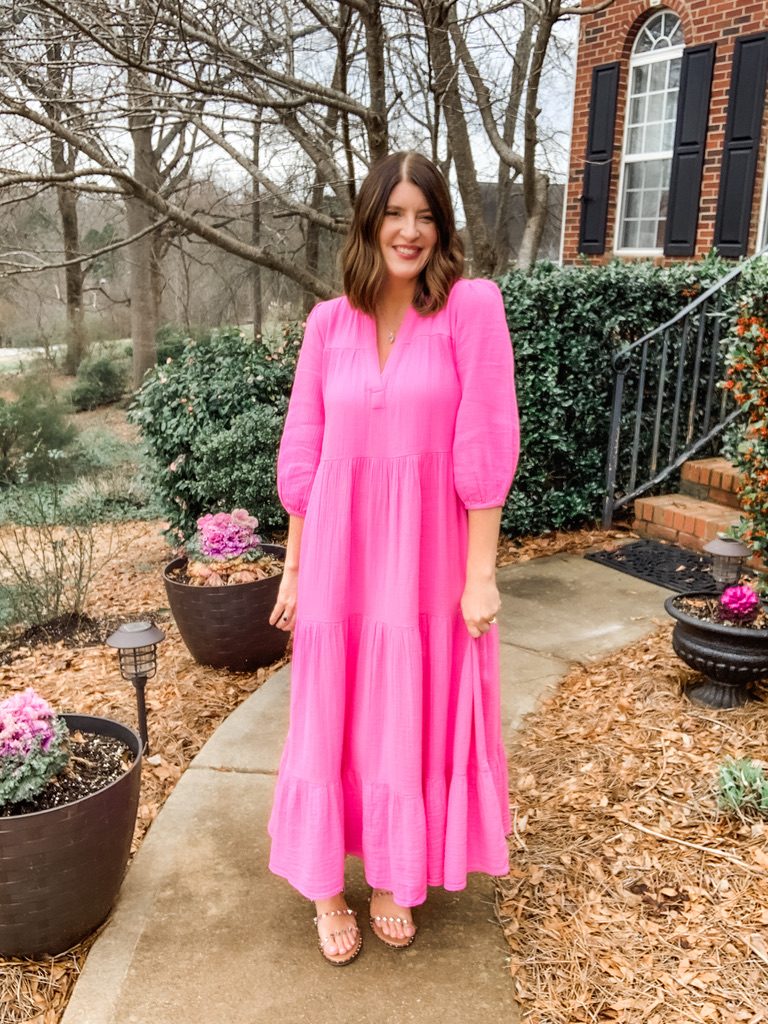 Here is an example of how to wear pink for spring with a bubblegum pink dress. This flowy maxi dress is by Lou & Grey from Loft. It is actually from last years line, but I purchased it recently on clearance and it is no longer available. Target was the only retailer that had a similar style, but the pink is sold out.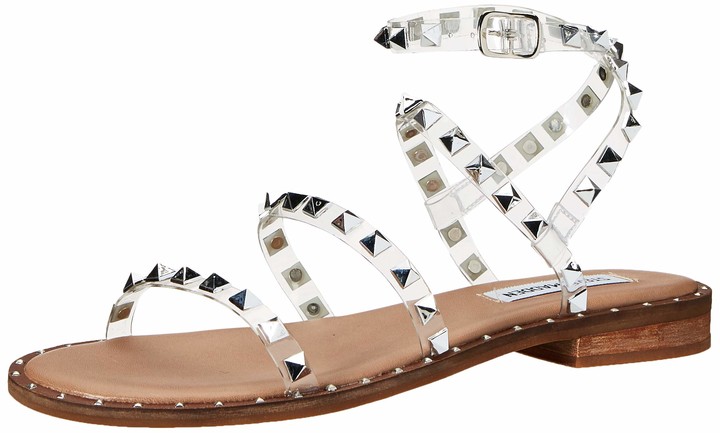 My sandals are these Steve Madden Women's Travel Flat Sandals that were very popular last year. I looked everywhere to try to find them on sale, and finally purchased mine at DSW a month or so ago. They are available on amazon for around $65.
Then just this past week, I saw these from Walmart! This version is an excellent dupe for just $12.98! They are sold out online as I am writing this post, but keep checking. In addition to the clear and white, they also come in black. I ordered the black online, and then received a message from Walmart that they were sold out. I did see them in my local Walmart store, so check out that option if you can't purchase them online.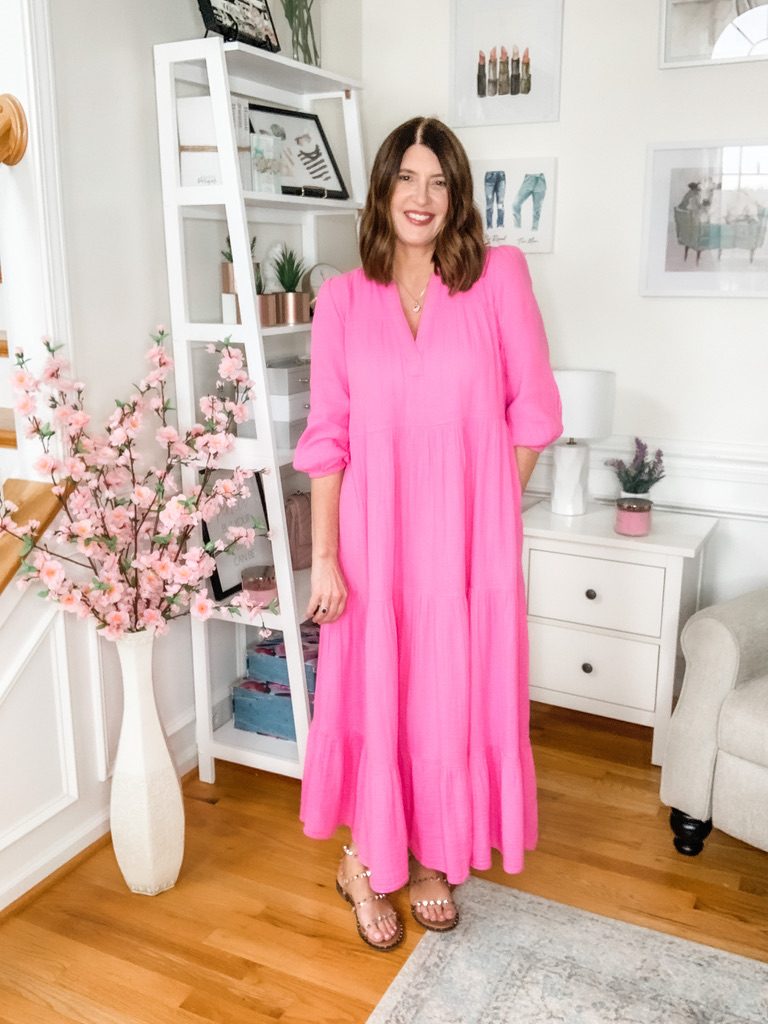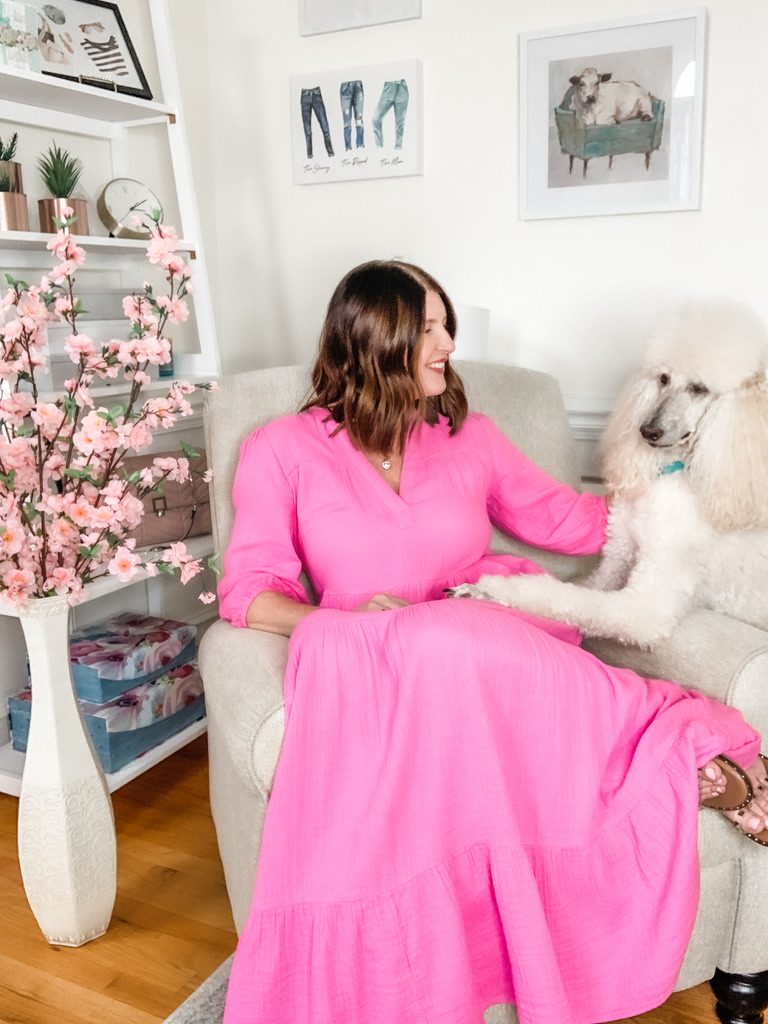 Here is another way to wear pink for spring with a layered look.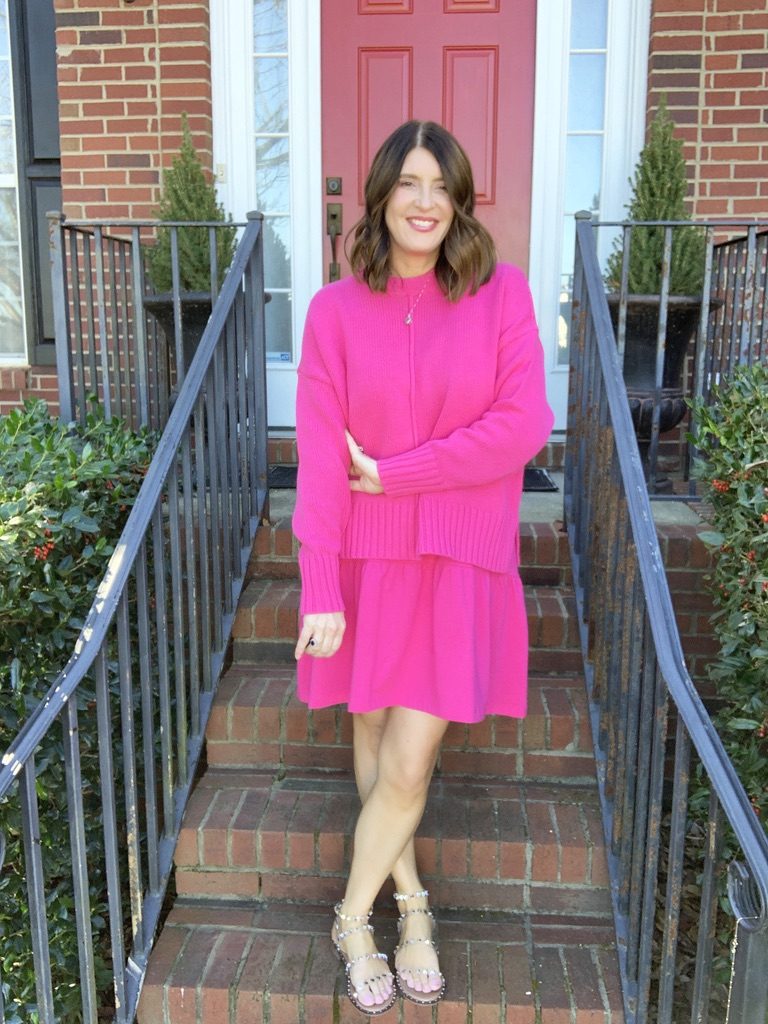 Both of these pieces are from Target and currently still available. When I ordered the sweater, they did not have my size in the pink so I had to get the XL which is clearly too big. I wanted an oversized look, but not quite this much. I just wanted to show how you could layer the sweater over the dress for a cooler spring day.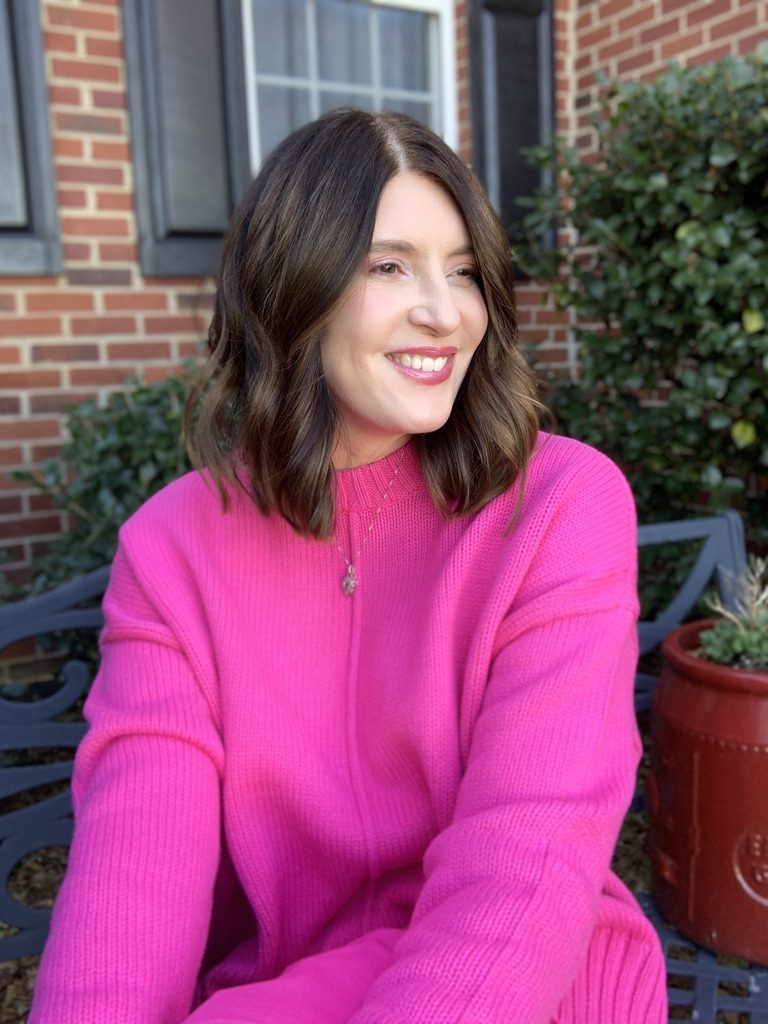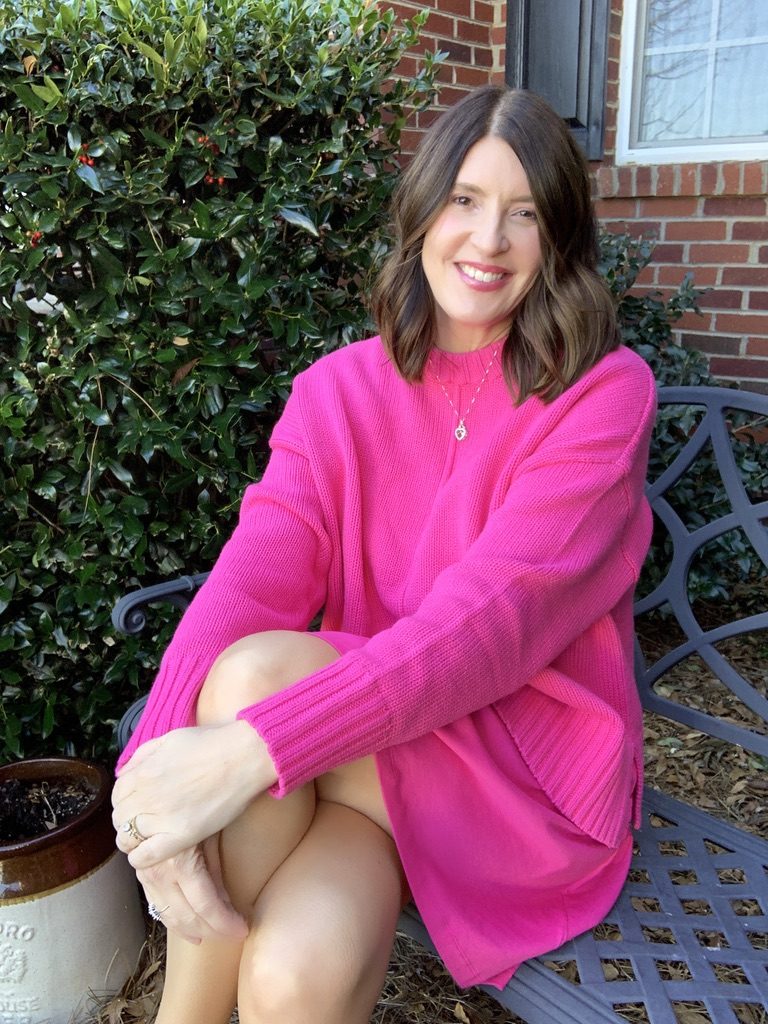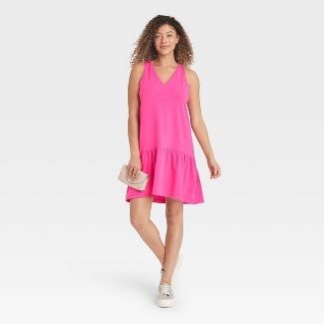 Here is the dress by itself. It is the ruffle hem sleeveless dress by A New Day. I am wearing a medium in the dress. Both the dress and sweater come in several color options. The pink seems to be very popular and is very limited in sizes.
Outfit Ideas
To shop these looks, click on the green highlighted text in the description.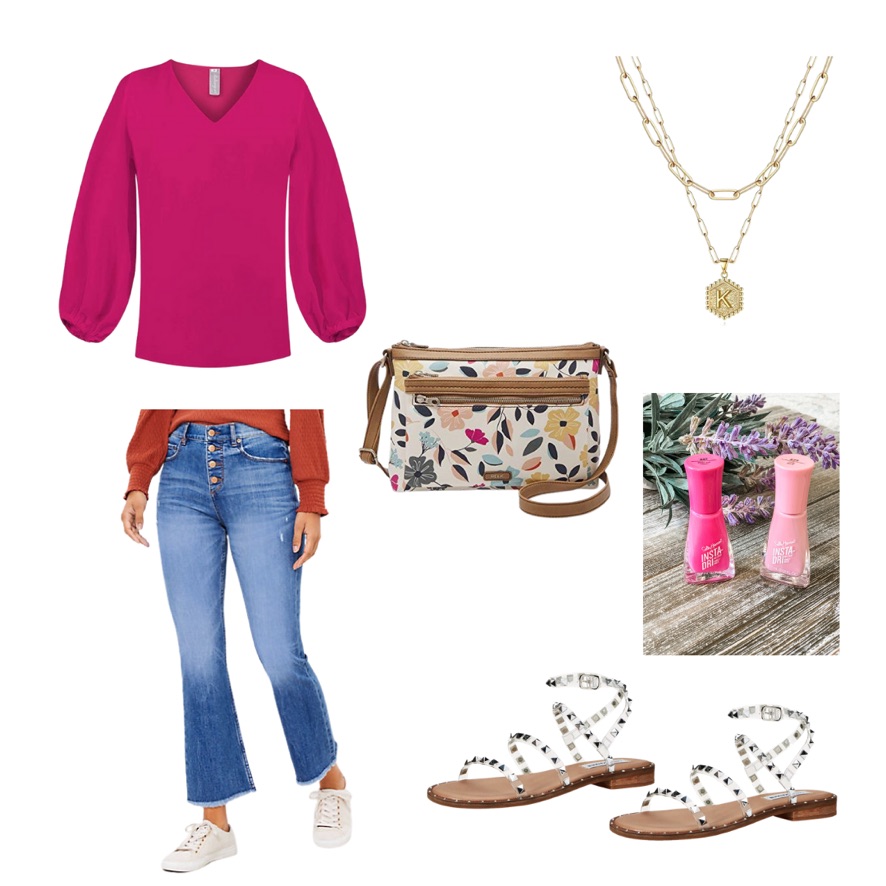 A Few Other Pink Pieces I'm Loving:
If you are a little hesitant to wear pink as a mature woman, I hope this has been helpful. For more on spring trends, you might enjoy this post.