I'm not a huge fan of cooking, but I do enjoy baking from time to time, especially for special occasions. Today I would like to continue the kitchen organization series by sharing my kitchen baking station. If you missed my other kitchen organization posts, you can see them here and here.
My main objective with this progressive kitchen reorganization is to make my work in the kitchen as easy as possible by having things conveniently located. For example, I am always needing my measuring cups and spoons but they were not convenient to my work space. I have bought several extra sets of spoons and cups to keep at various work stations in my kitchen so I don't have to stop and go get them.
My baking station is located where the coffee pot used to be. I moved the coffee pot to the opposite side of the kitchen next to the sink to make filling it with water more convenient. I wanted all the essential baking tools to be at an arms length, and I'm happy with what I came up with.
The Countertop Area
My kitchen baking station is located on one of the smaller counter areas, so I tried to keep it simple. I knew I wanted to put my mixer here because it was taking up a lot of cabinet space. I also put my canisters out for easy access. These canisters have chalk paint on them for easy labeling. Mine are old, but I will link some similar ones.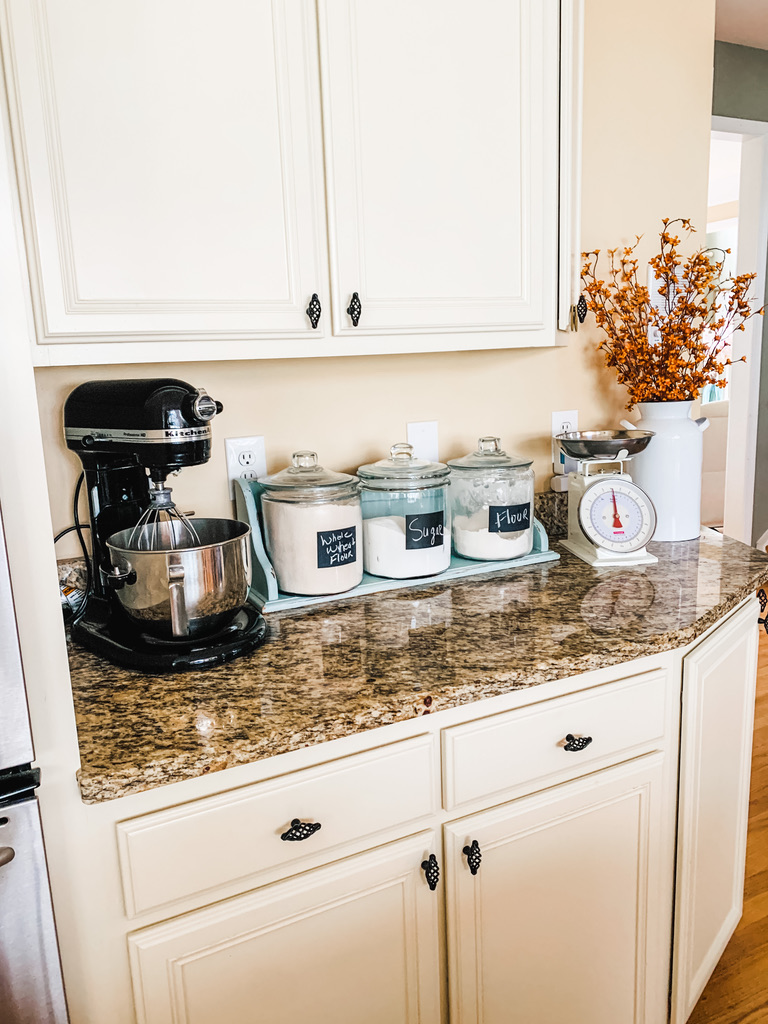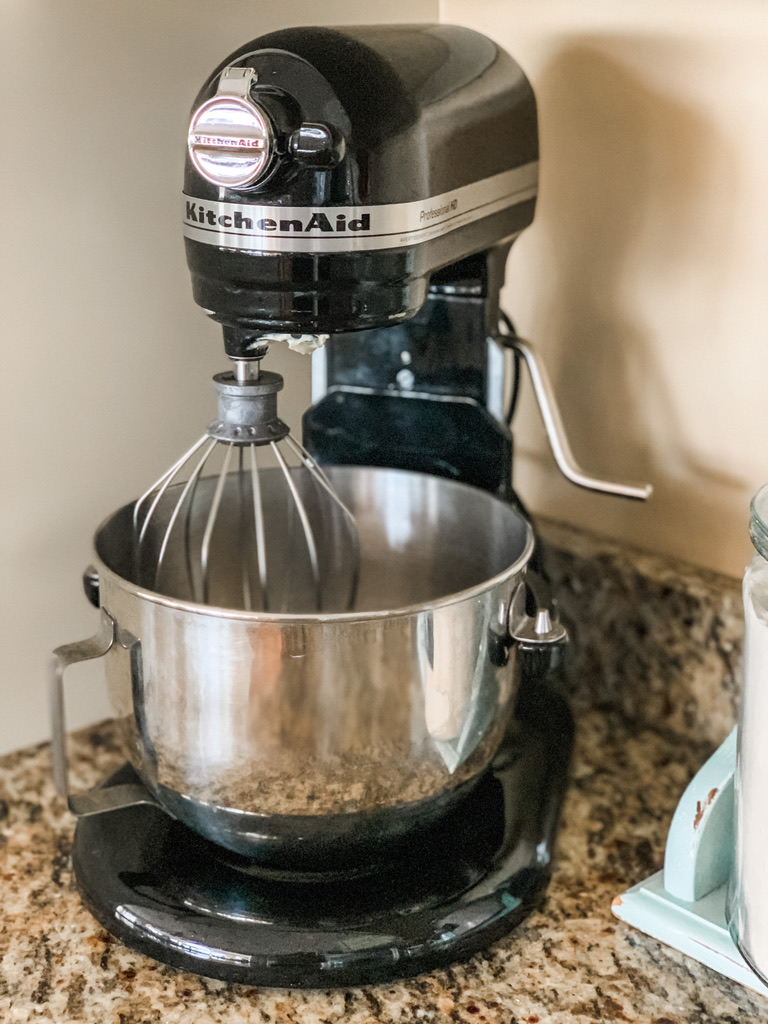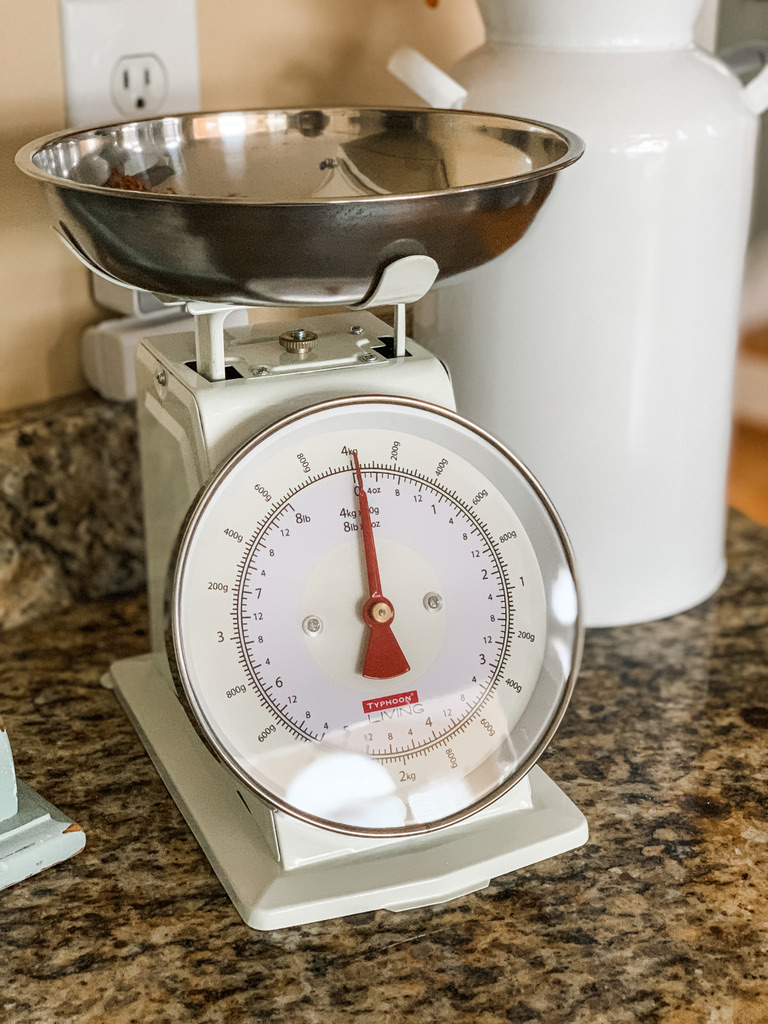 The only new piece I purchased is this scale. I found it on Amazon and I like the fact that it is practical and adds charm to the space.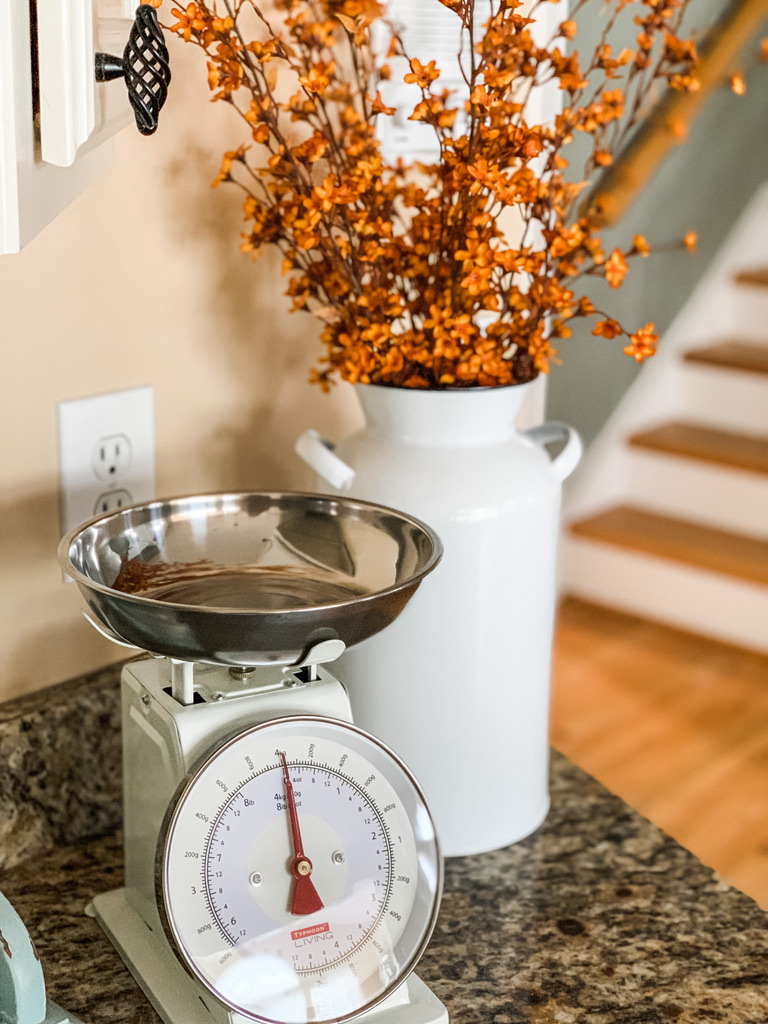 Behind the scale I placed some fall flowers in a white farmhouse style vase. This added some height and color. I don't remember where I found this vase, but I will link something similar.
Utensil Drawer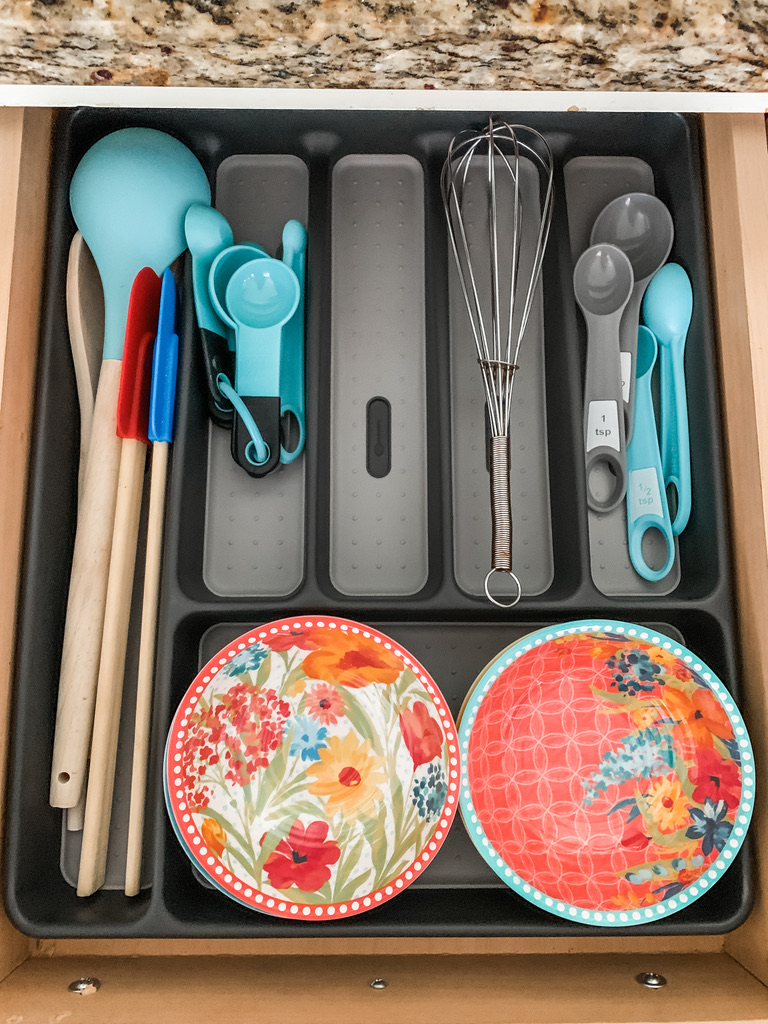 As I mentioned earlier, I wanted my baking tools to be easily accessible. I placed my rubber spatulas, measuring spoons, and other essentials here in this drawer. The decorative bowls are by Pioneer Woman from Walmart.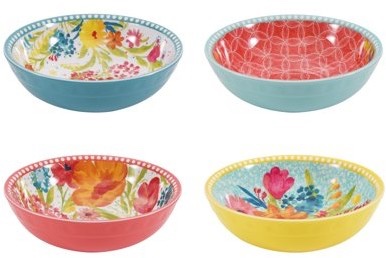 Kitchen Baking Station Cabinet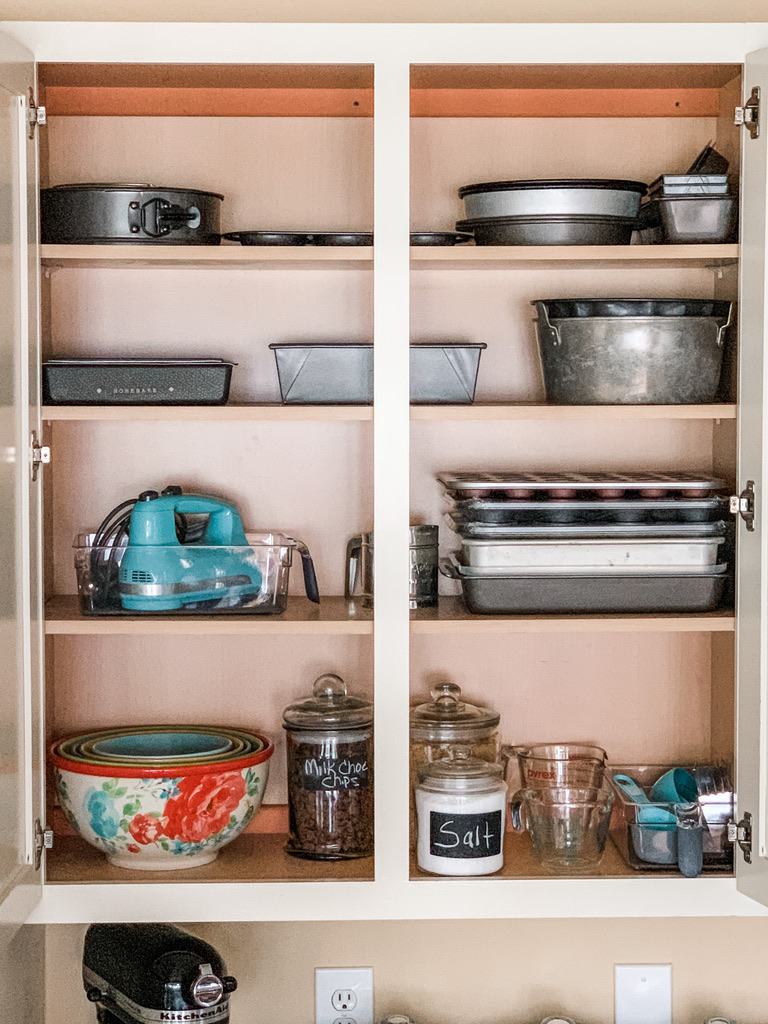 The last step in this kitchen baking station project was to reorganize the cabinet above the space. The goal was to have all of my bakeware such as baking sheets, cake pans, ect. all in one place.
I also put some smaller canisters and all my measuring cups here. The mixing bowl set is also Pioneer Woman and I use them all the time. Some of the bowls are floral and a couple of them have cute polka dots on them. I couldn't find this exact set on the Walmart website (these are from last year). There are several really pretty mixing bowl sets available and I will link a few of them.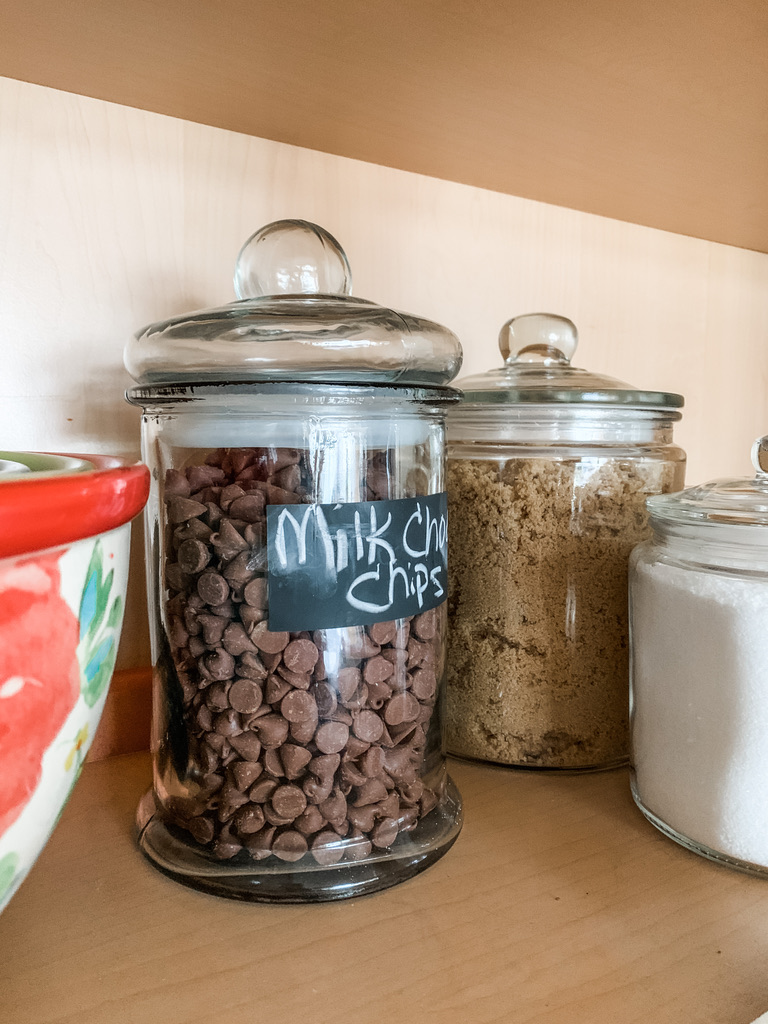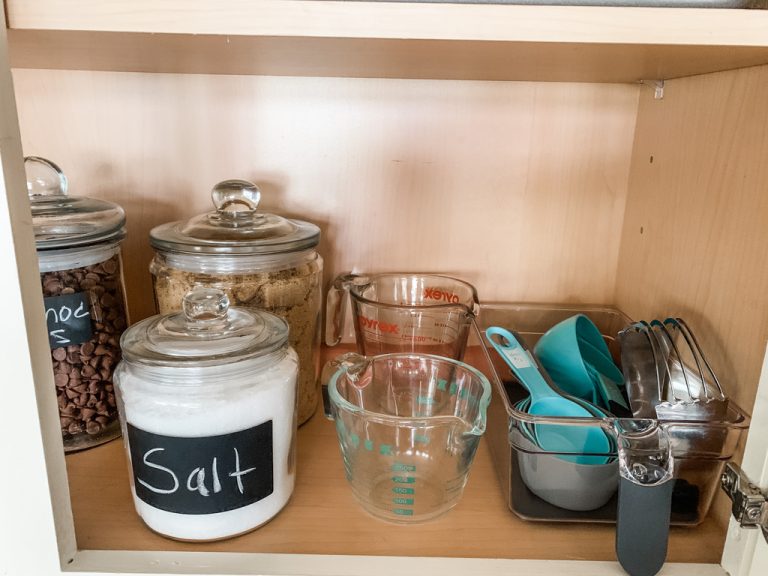 Cake Pedestal
No kitchen baking station is complete without a sweet treat! My chocolate cake looks ready to serve on this 10 inch cake stand with glass cover. I chose the white to coordinate with my neutral color palette, but is also comes in a pretty mint green.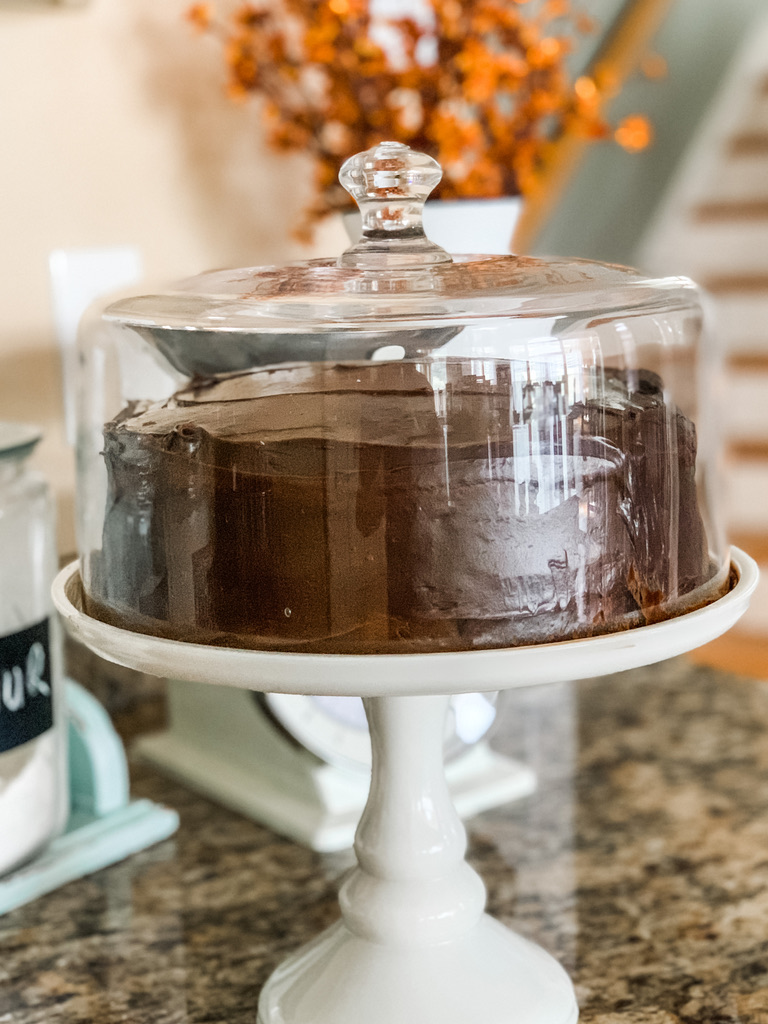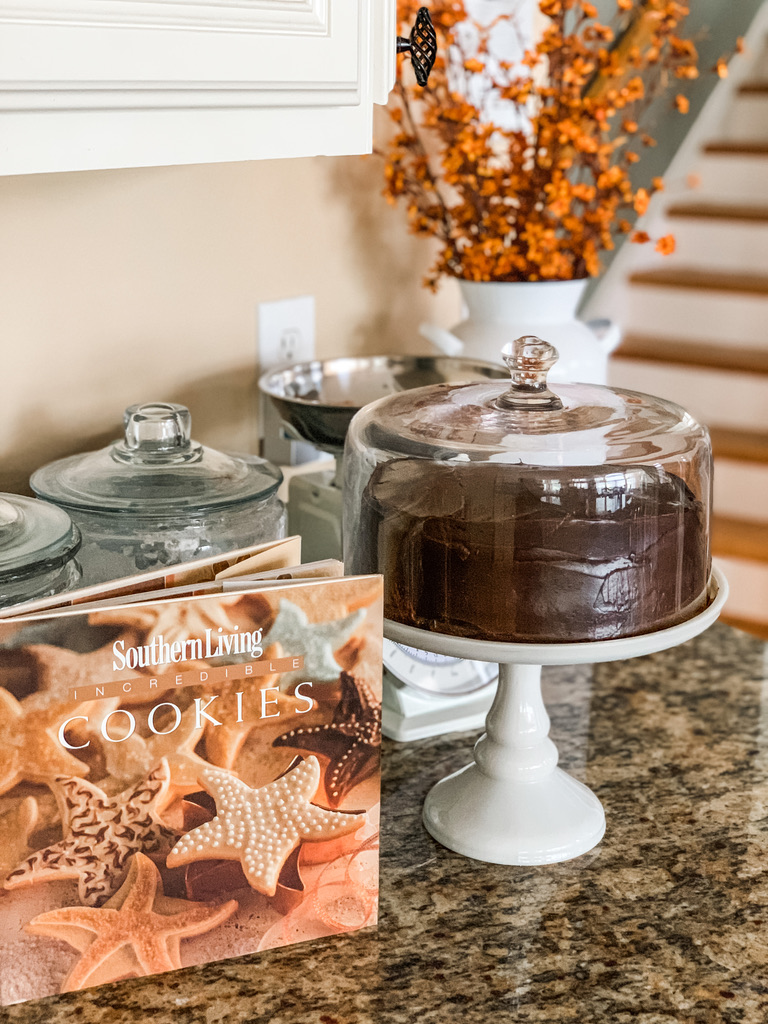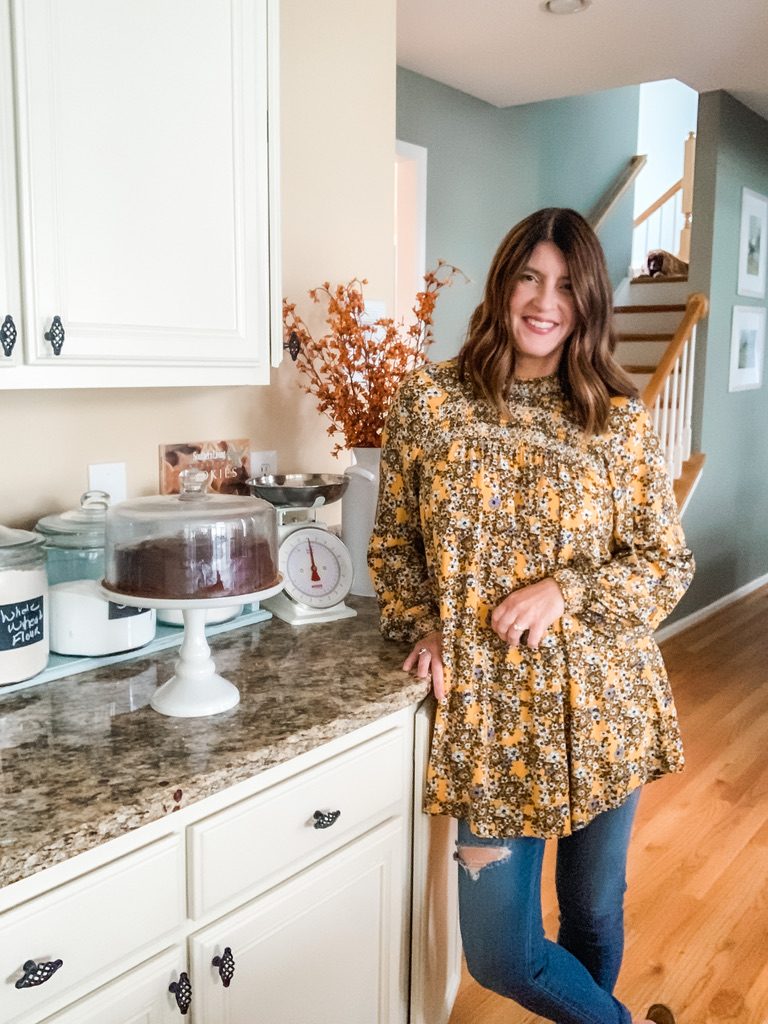 Do you like to bake? If so, you will probably enjoy it even more with a nice organized kitchen baking station. I hope you have seen something here that you can use in your kitchen. Happy baking!