Christmas is just a few days away, so I thought today's post could just be a simple look at some of my Christmas home decor. I did not host any events this year, so I didn't do quite as much decorating as I have in the past. Most of the decor is concentrated in my family room where we spend most of our time.
My Flocked Tree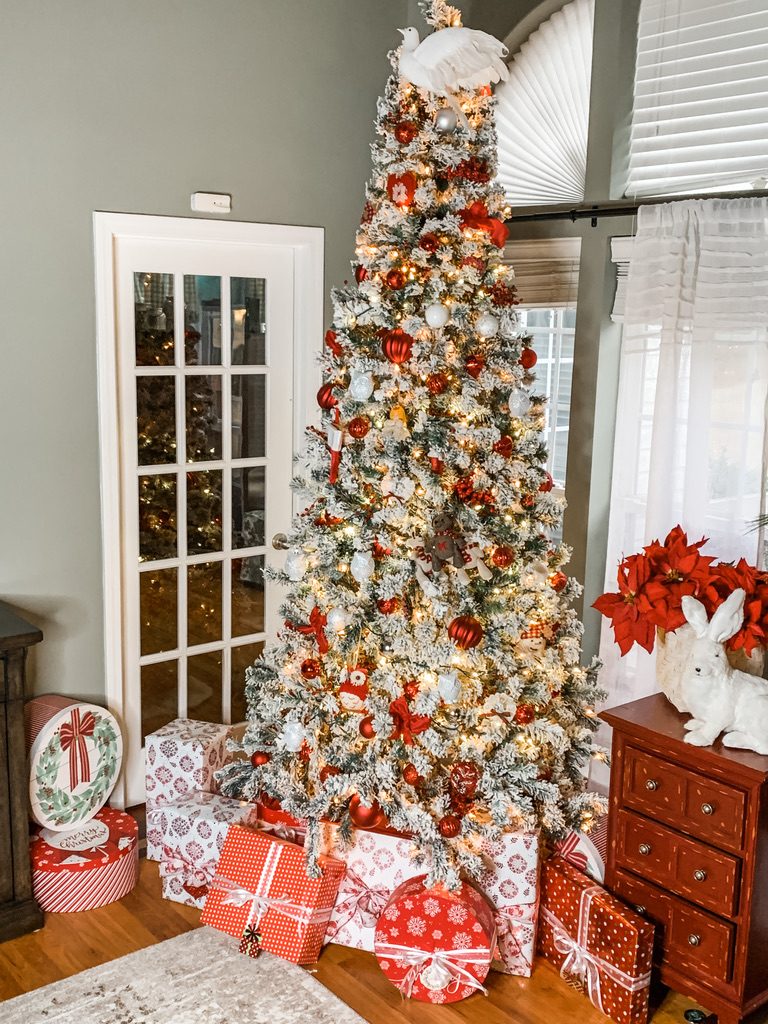 Last year we added this flocked tree to our decor. In years past I have always insisted on a real tree so it was a big deal for me to switch to an artificial tree. I really love the look of a flocked tree, and I have been happy with this one.
Some of these photos may look familiar from my Christmas Gift Wrapping post. If you missed that one, you can see it here.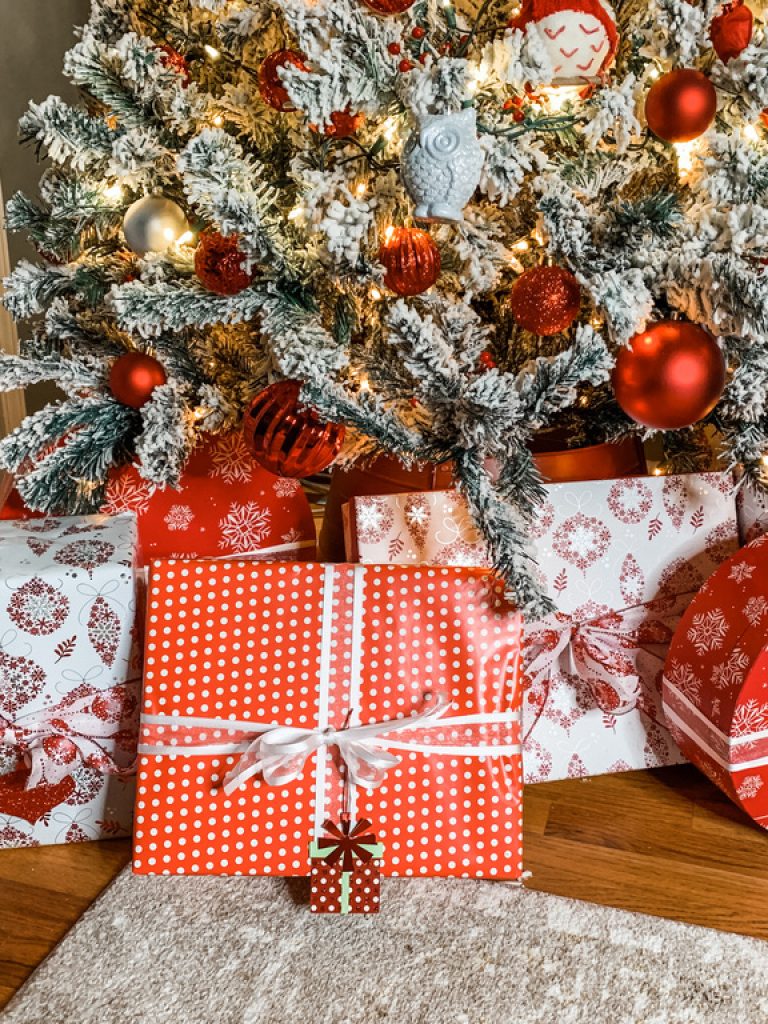 I used red and white gift wrap to coordinate with my red and white tree.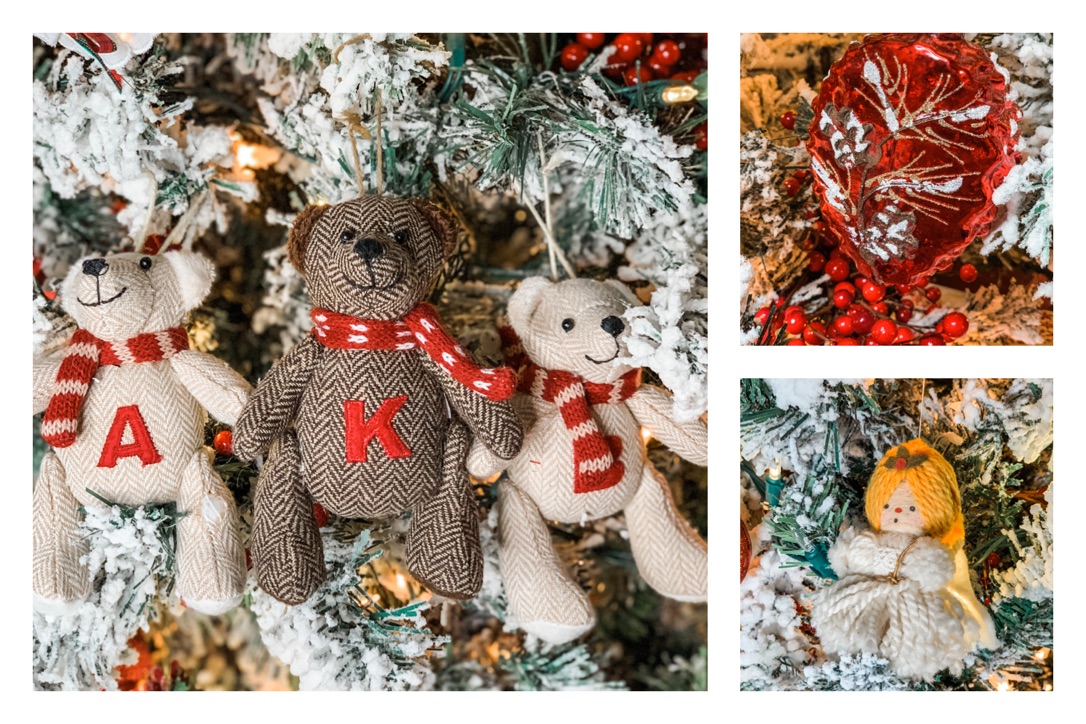 The three bears represent our family: Bob, Kristin, & Ansley. The angel is my favorite ornament that I have had since I was a little girl.
Mantle/Fireplace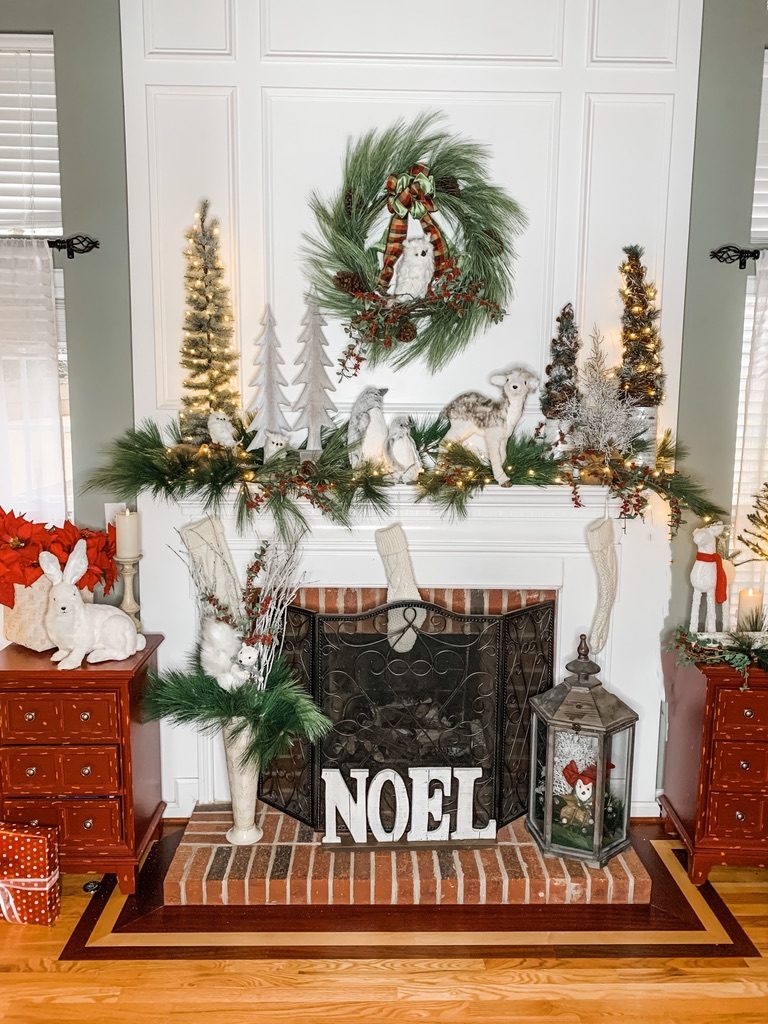 The mantle has the most dramatic decor. I have to give all the credit to my mom for this space. She did all of it for me when she was here at Thanksgiving.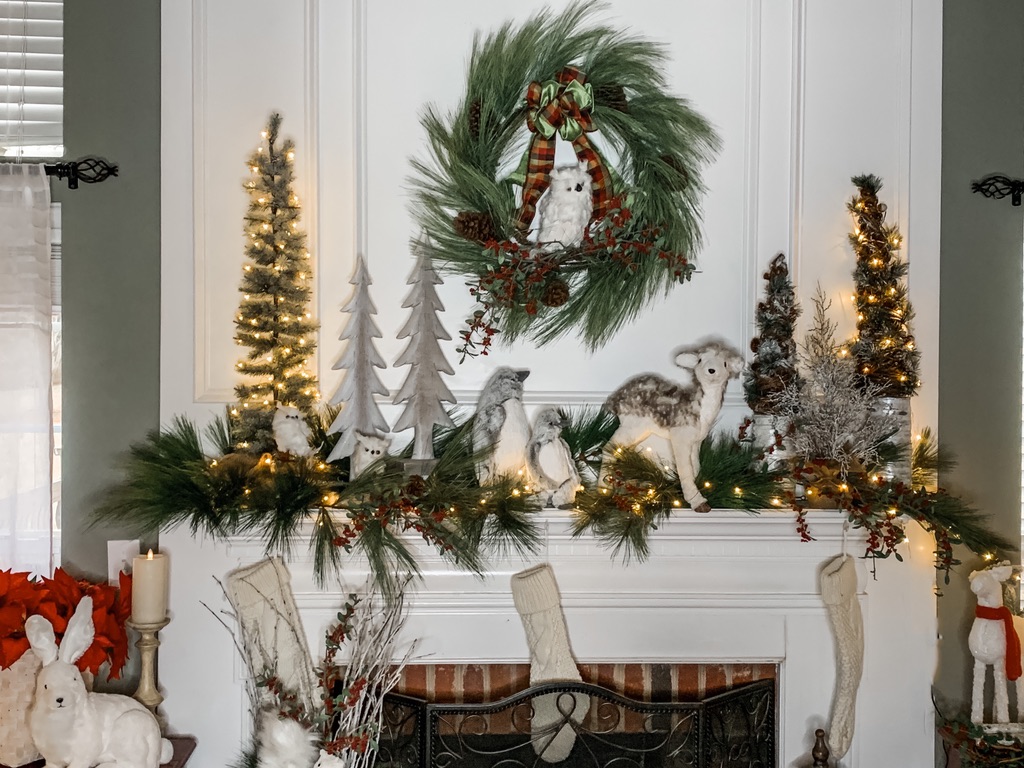 I've always been an animal lover, and I am drawn to whimsical forest animals…especially deer! I really wanted to use all of my animals, so the decor is centered around them.
To the left of the fireplace is my snow rabbit.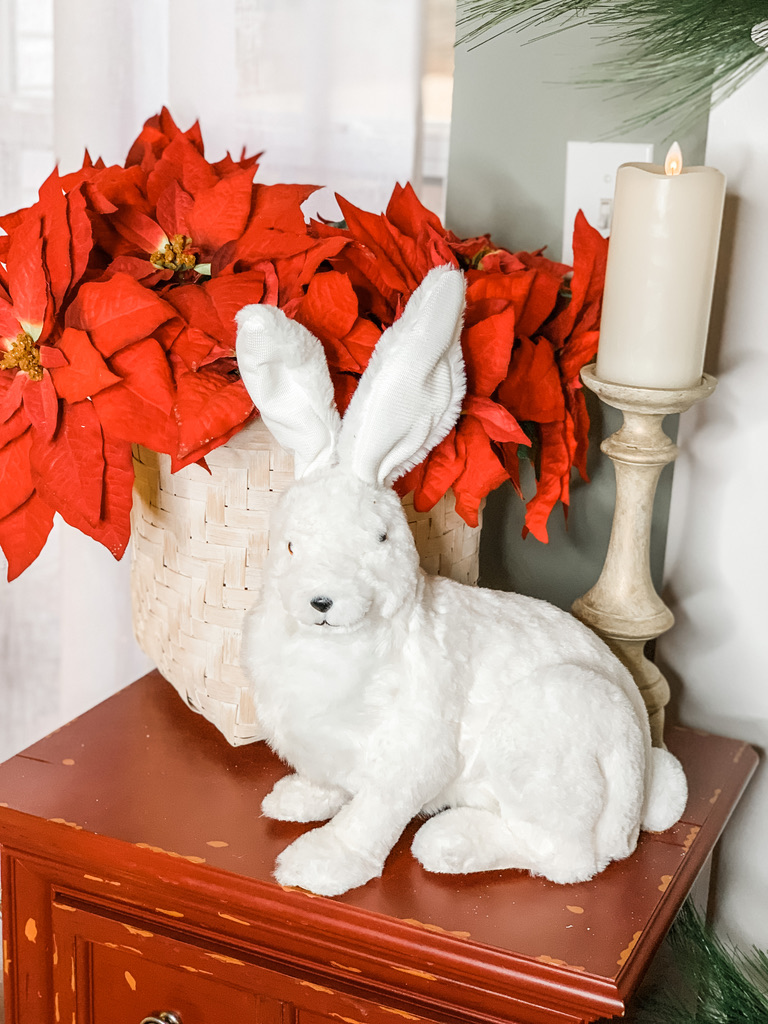 Nestled in with the trees and greenery are some Penguins, snow owls, and my favorite deer.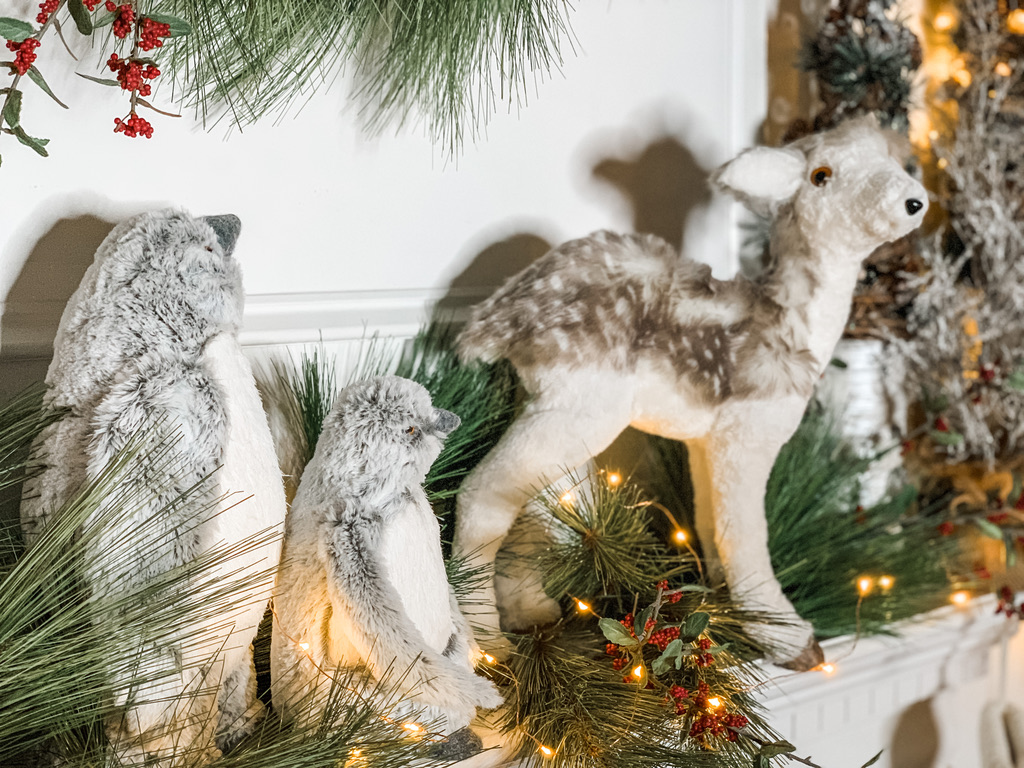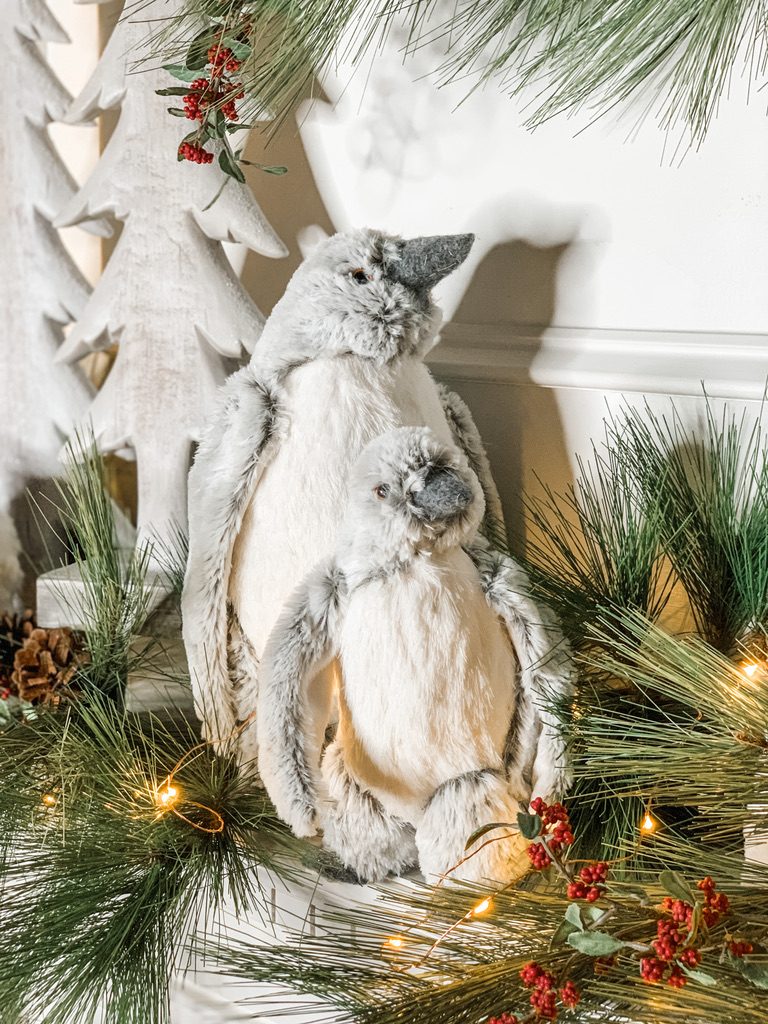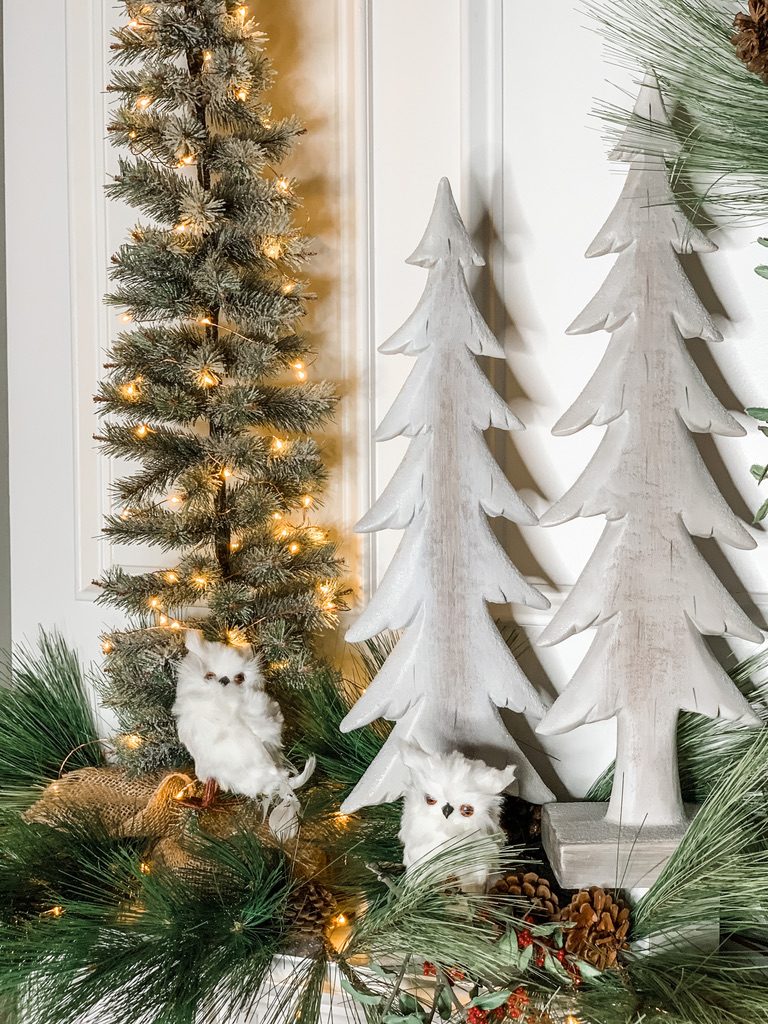 We used wired fairy lights for the trees. They are very lightweight and easier to work with than regular strands of lights.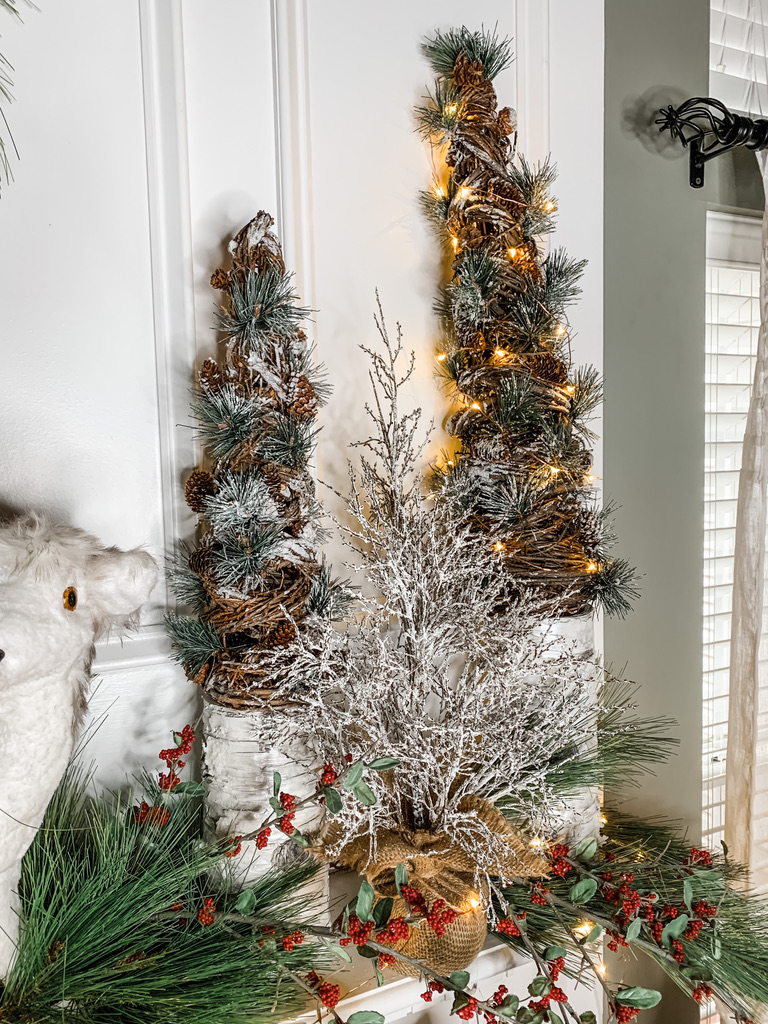 Above the fireplace, a long needle pine wreath is a perch for the large snow owl to keep an eye on everything.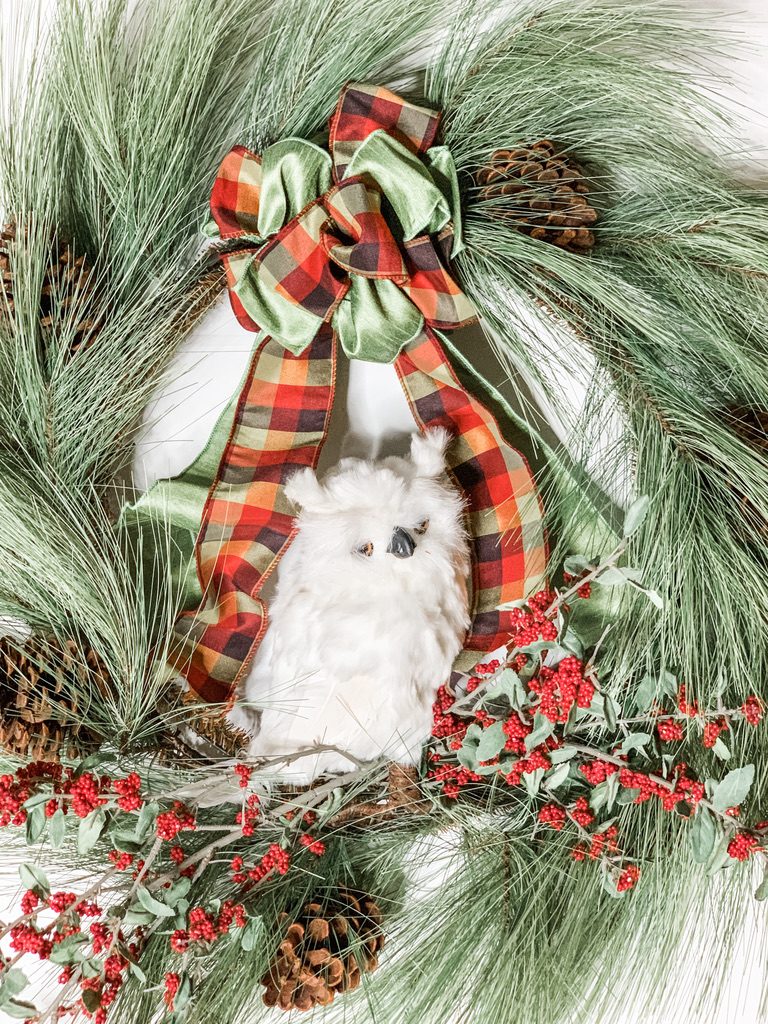 On the hearth is an arrangement of pine and branches for the squirrel to sit in.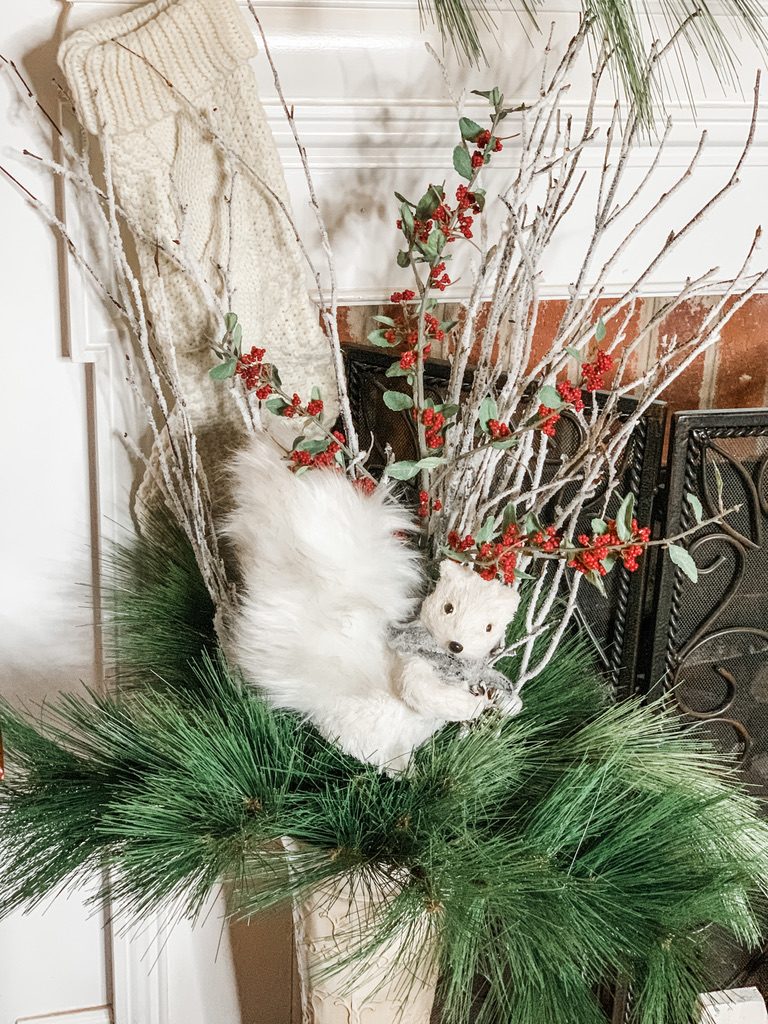 To the right of the fireplace are some more deer with some greenery and candles.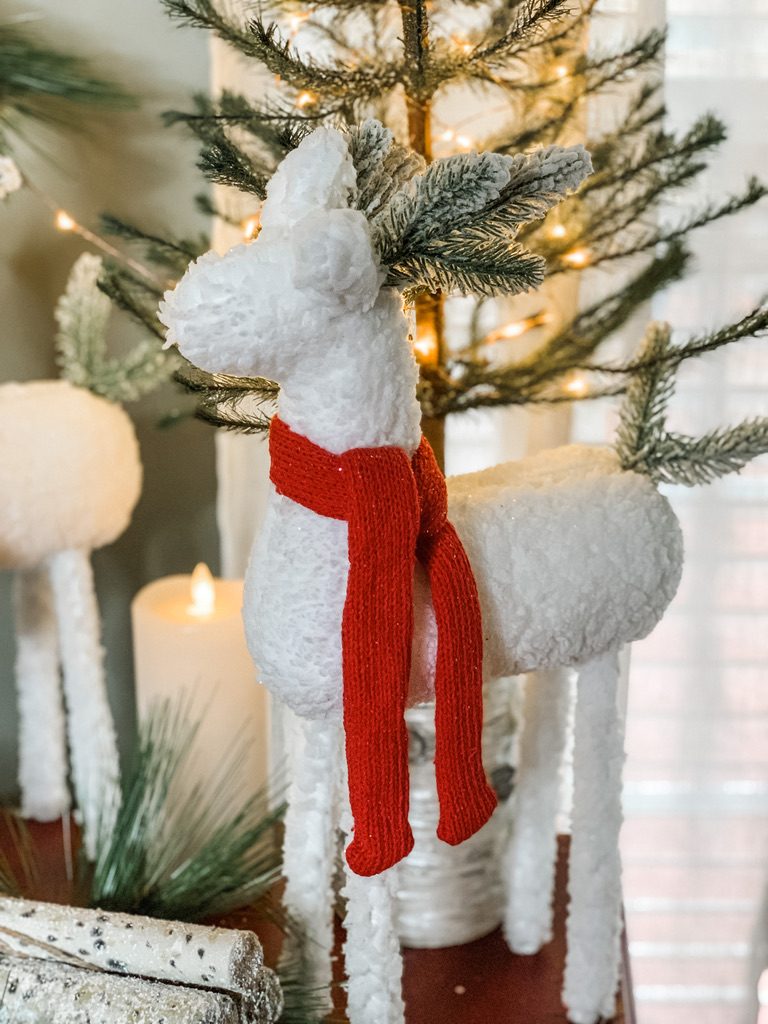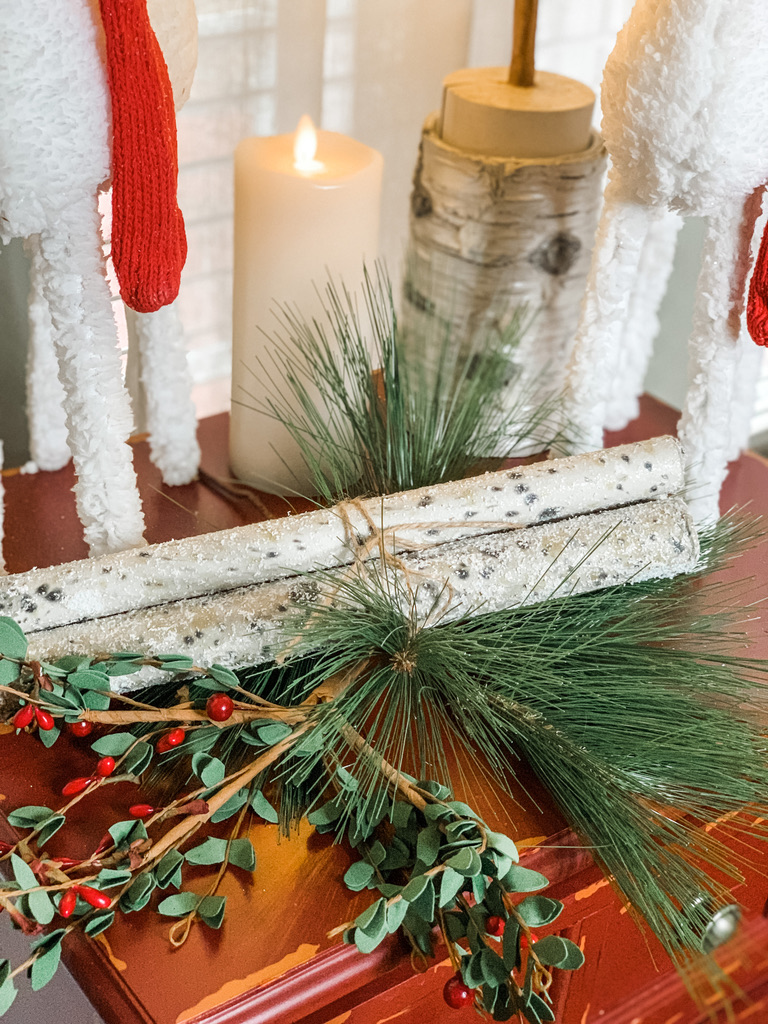 Sofa/Coffee Table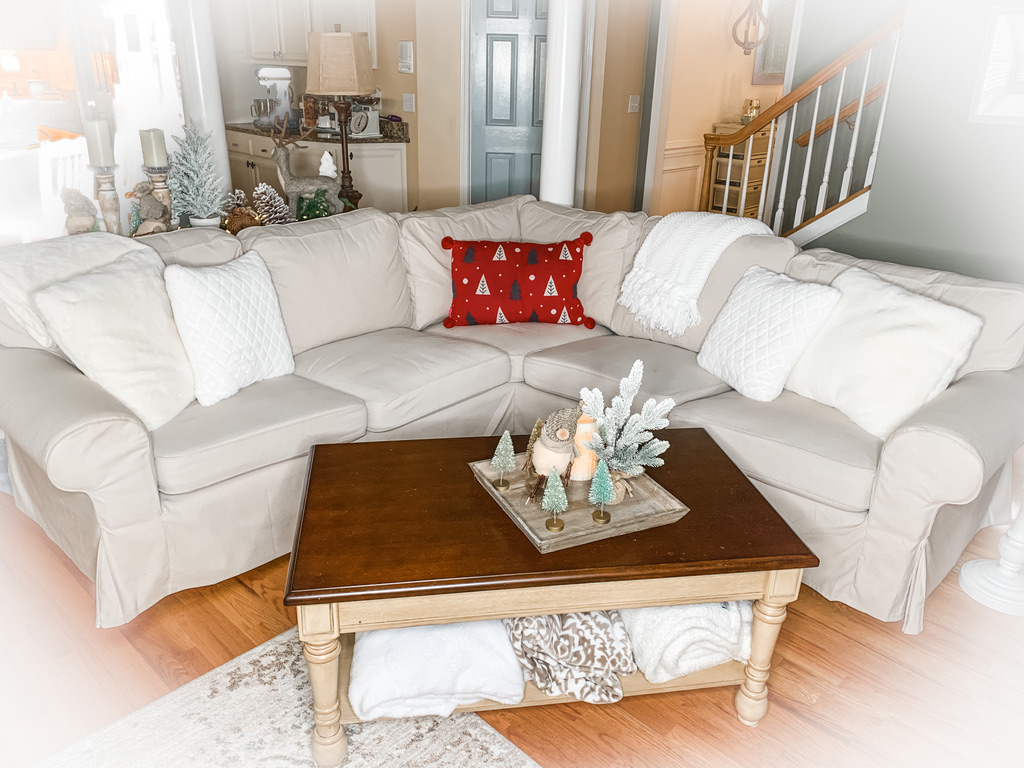 I kept the sofa and coffee table pretty simple. Neutral pillows with one pop of red in the corner is all that was needed.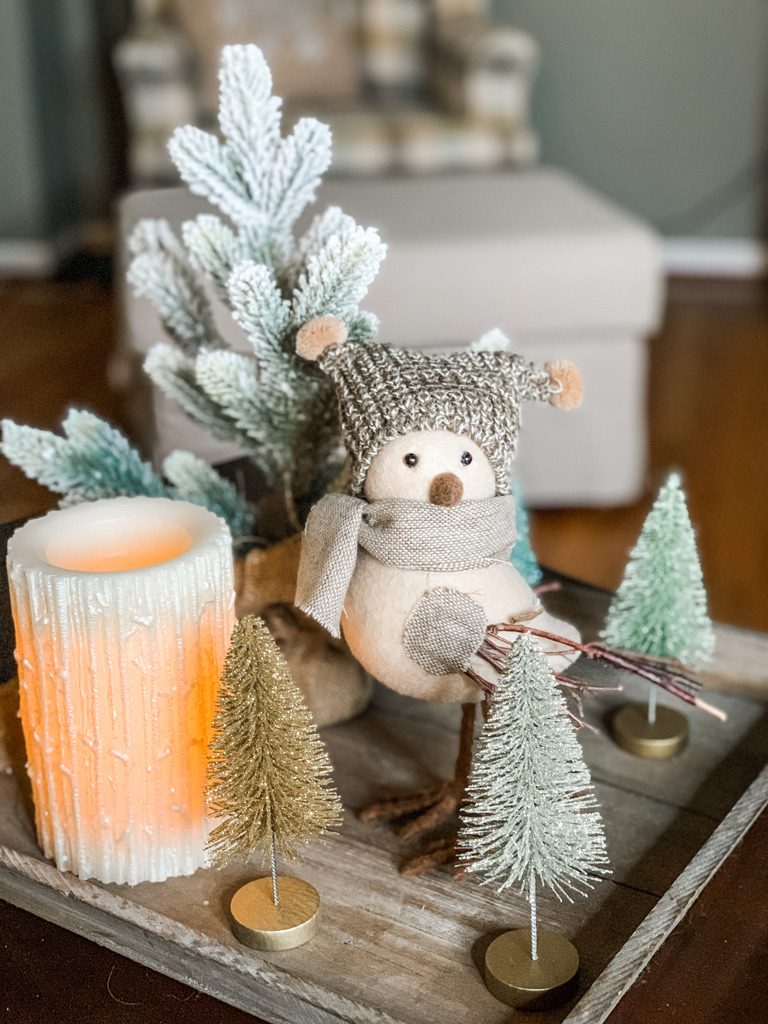 A wooden tray with some trees, a candle, and a winter bird are on the coffee table.
Wall Decor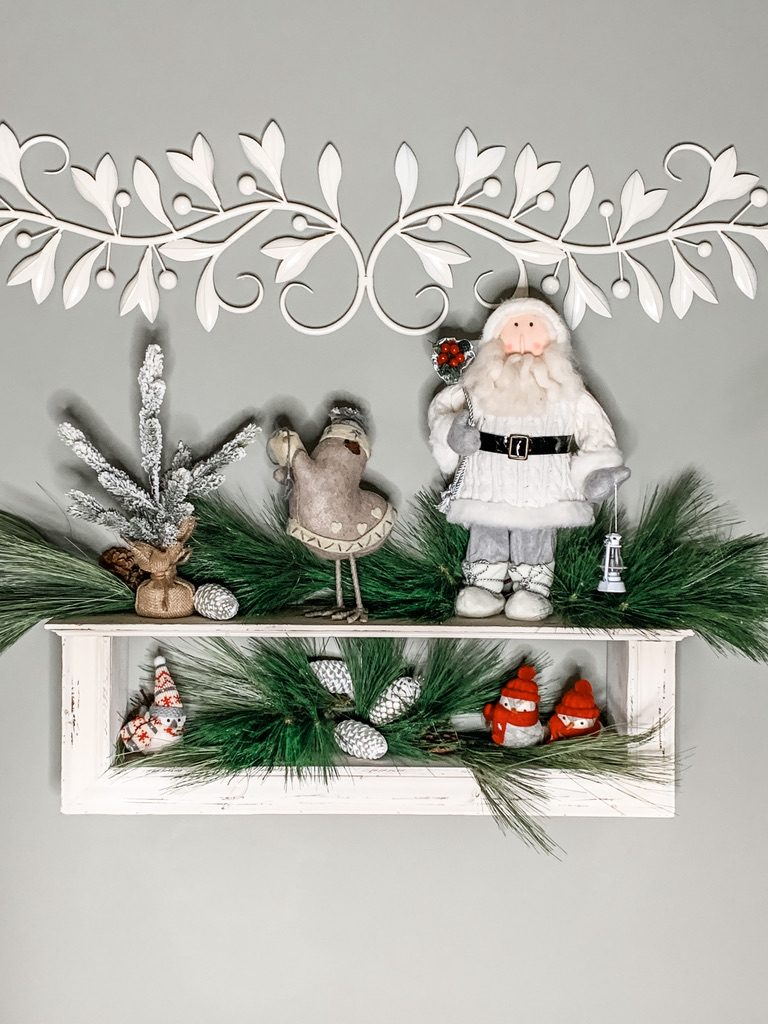 There is a small white shelf in the hallway behind the sofa. I used the rest of my birds and my Santa for this space.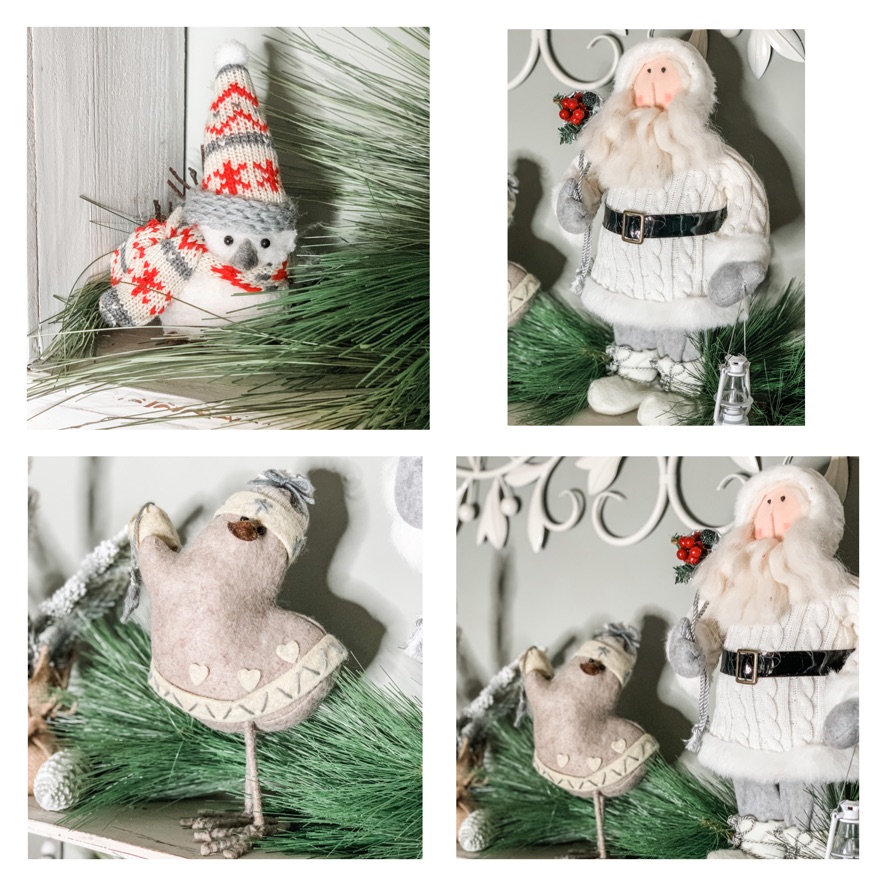 Sofa Table
The sofa table is another area that I like to decorate for Christmas.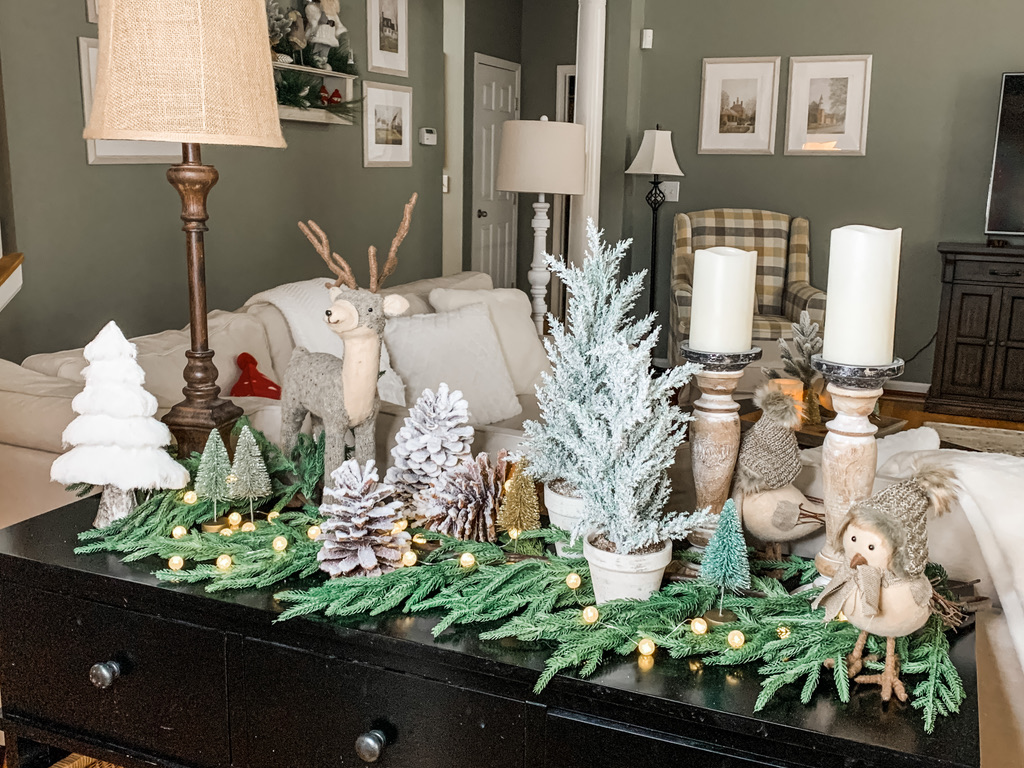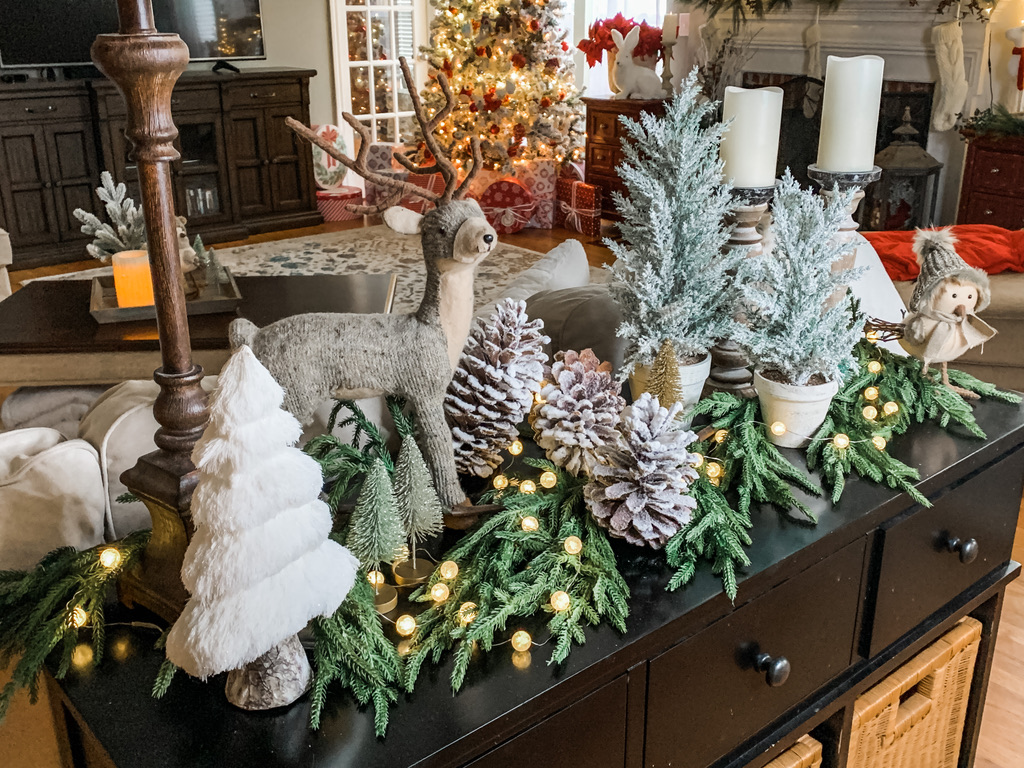 The theme is the same here. You guessed it…more deer and trees! One thing I like about this type of decor is that it is really more winter than Christmas. I can leave it up a little bit longer and enjoy it after Christmas.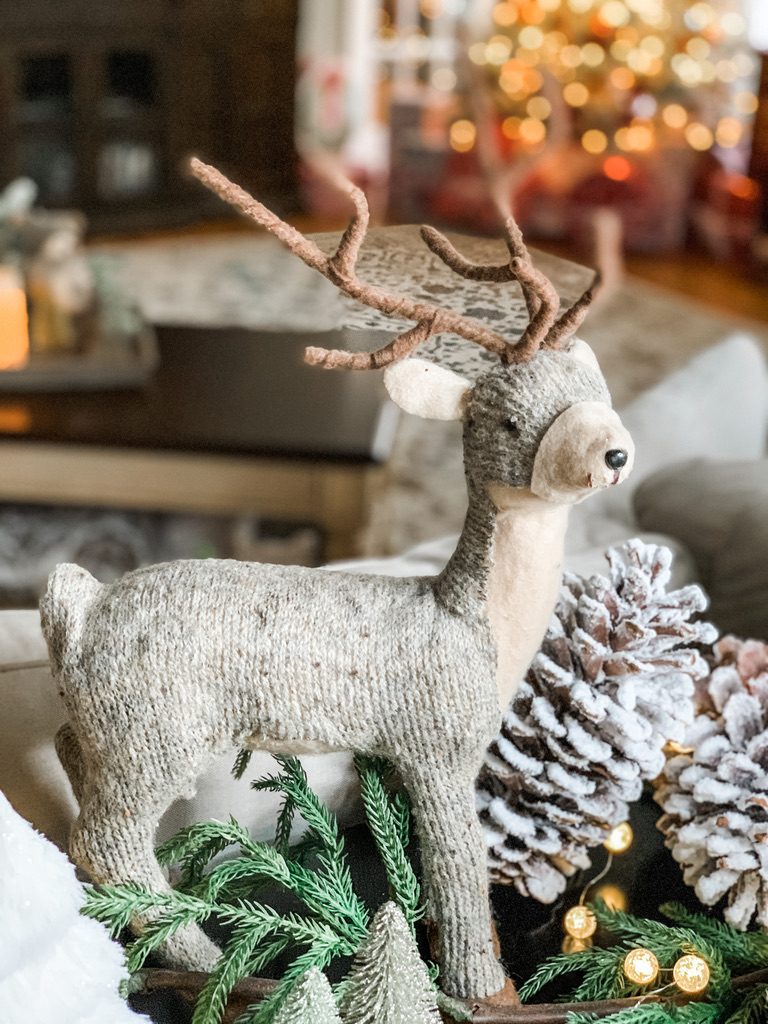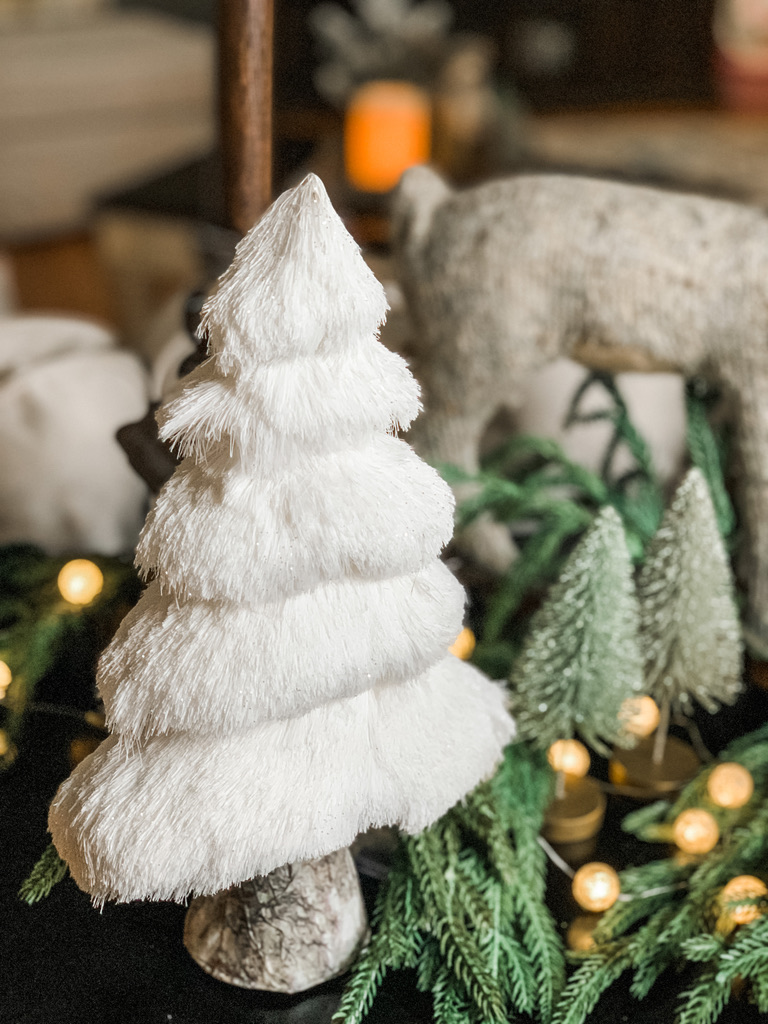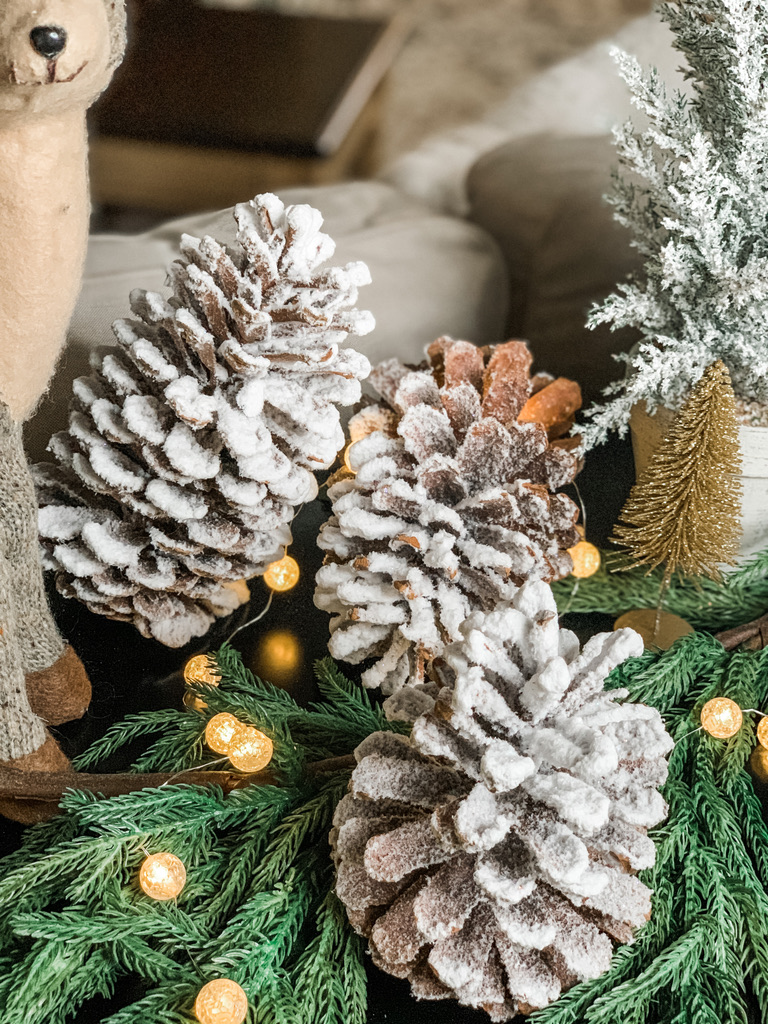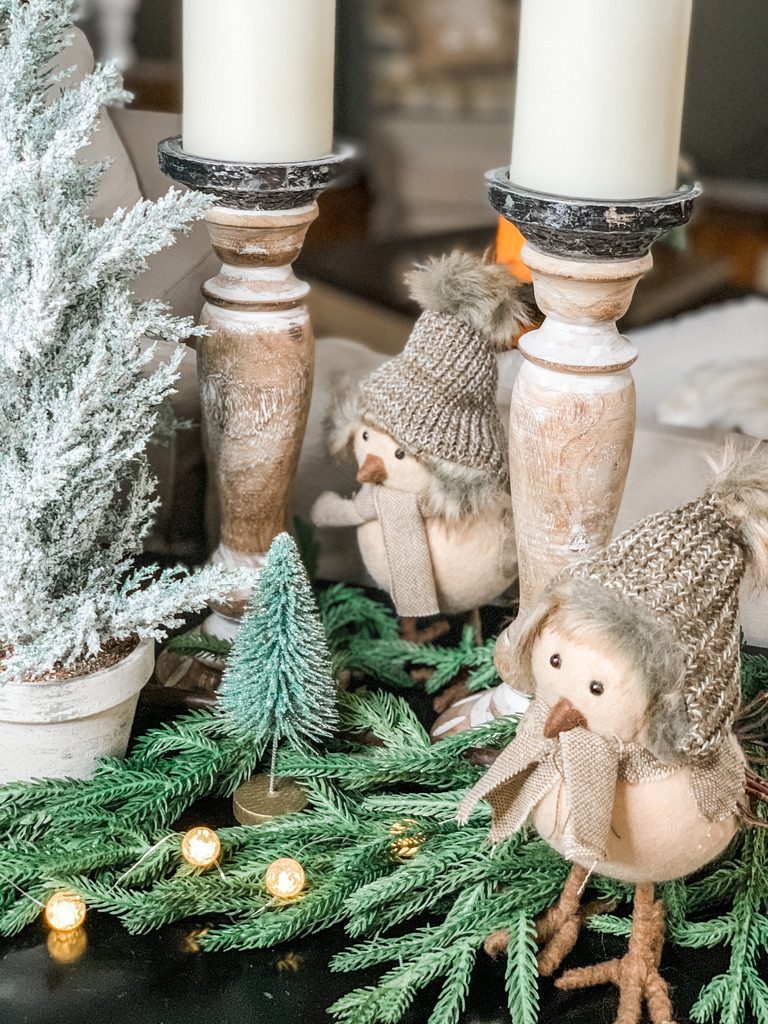 Full Room View
Here is how the room looks from different perspectives.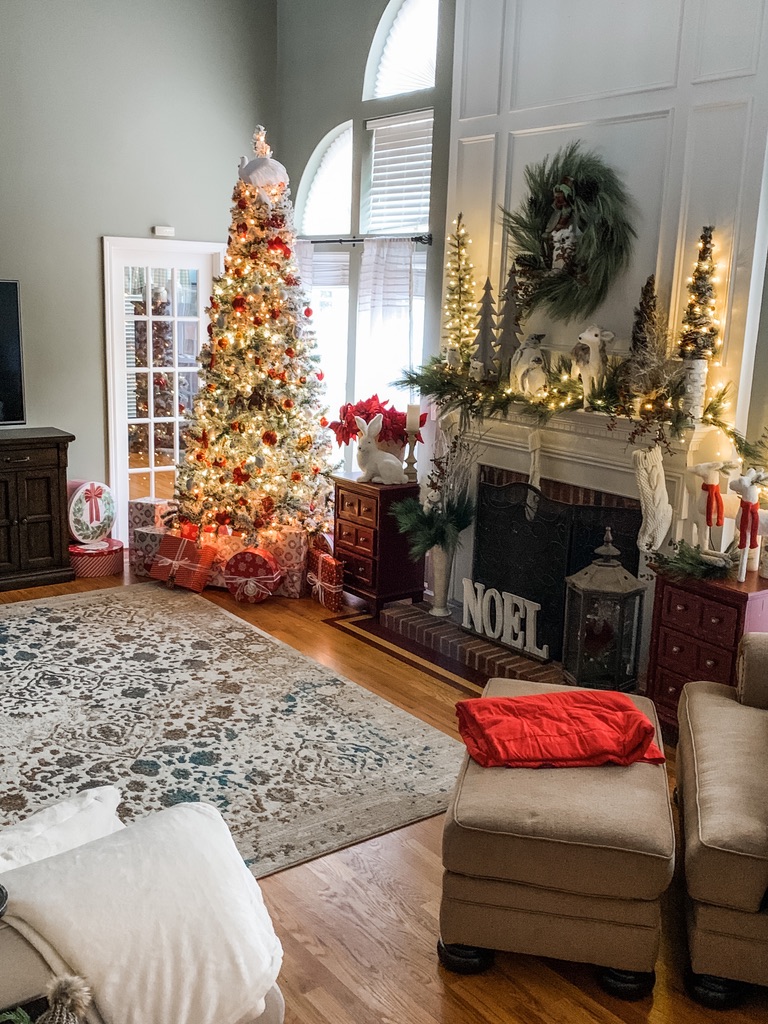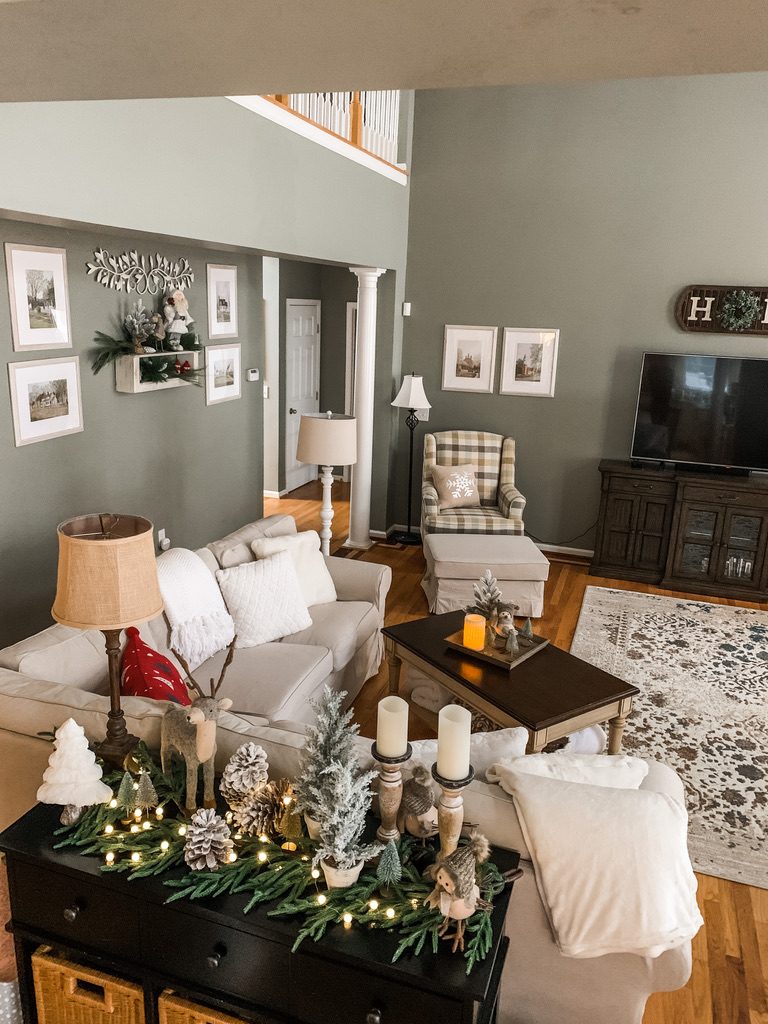 My Office
I did just a little decorating in my office since I spend so much time there.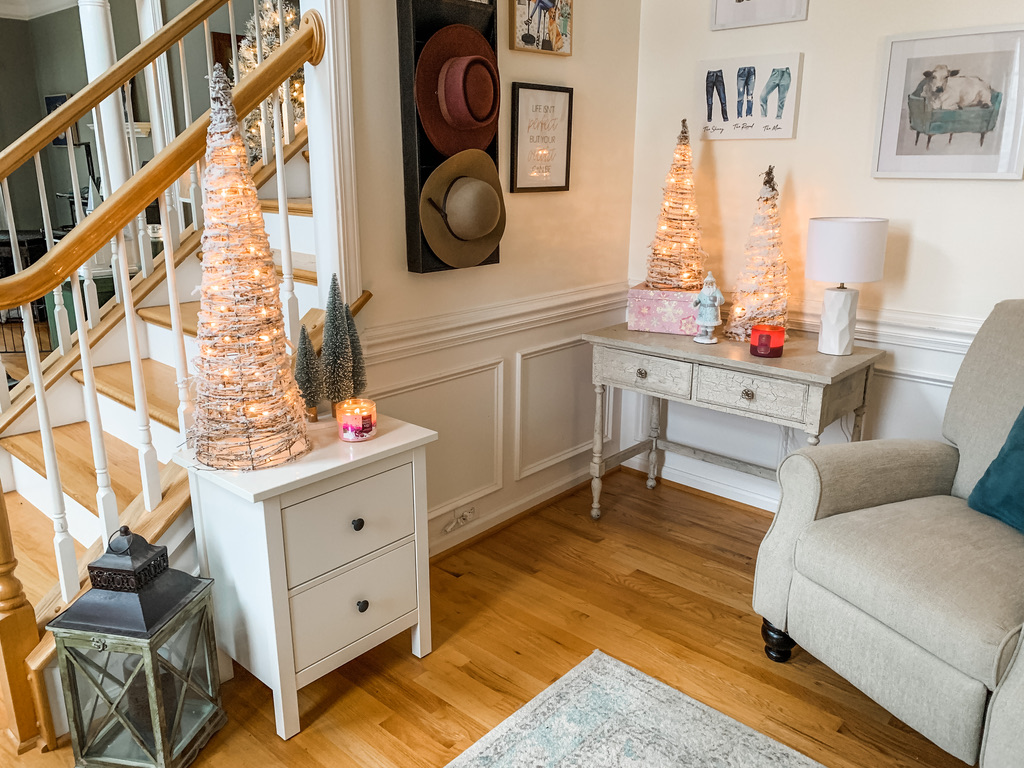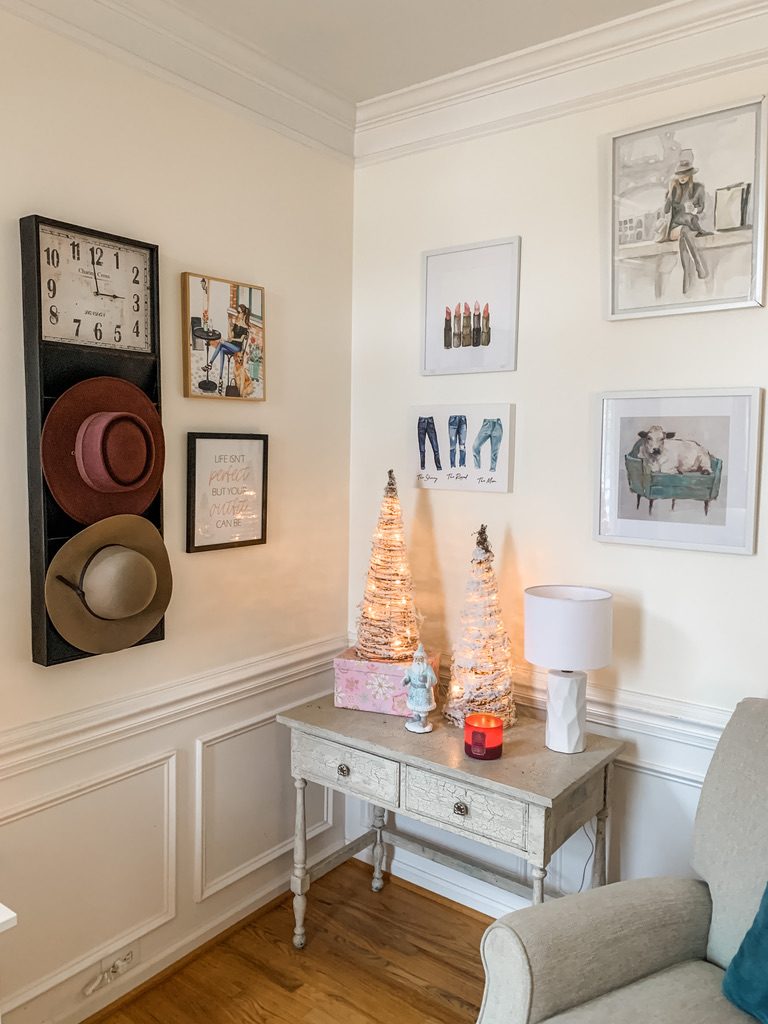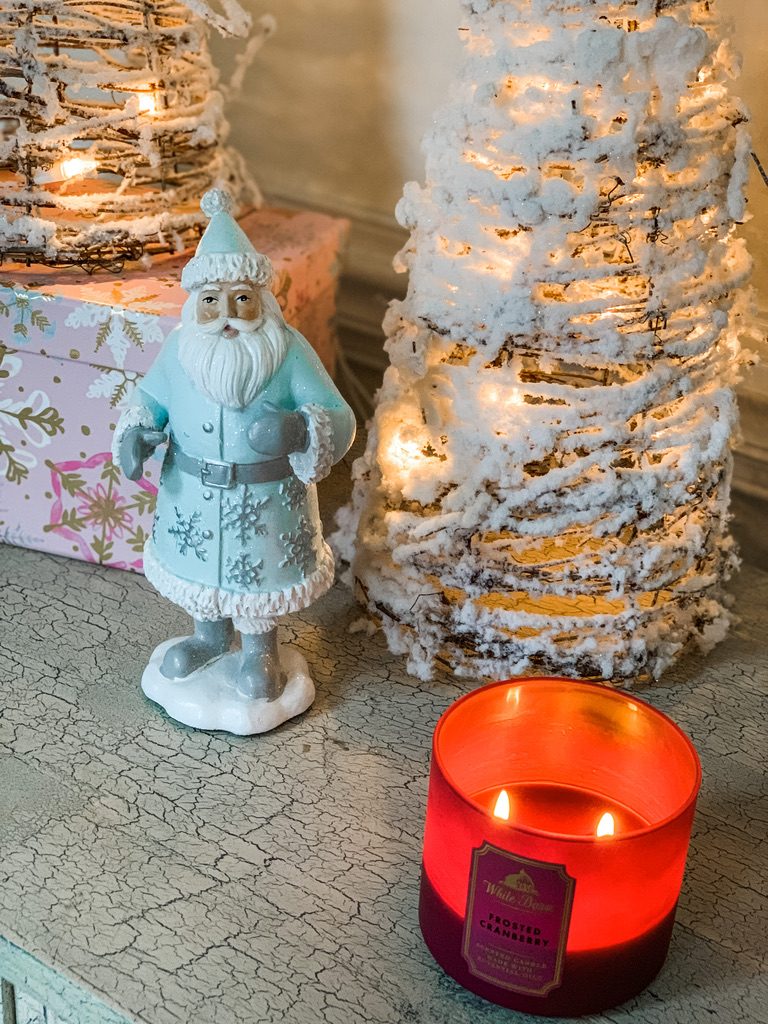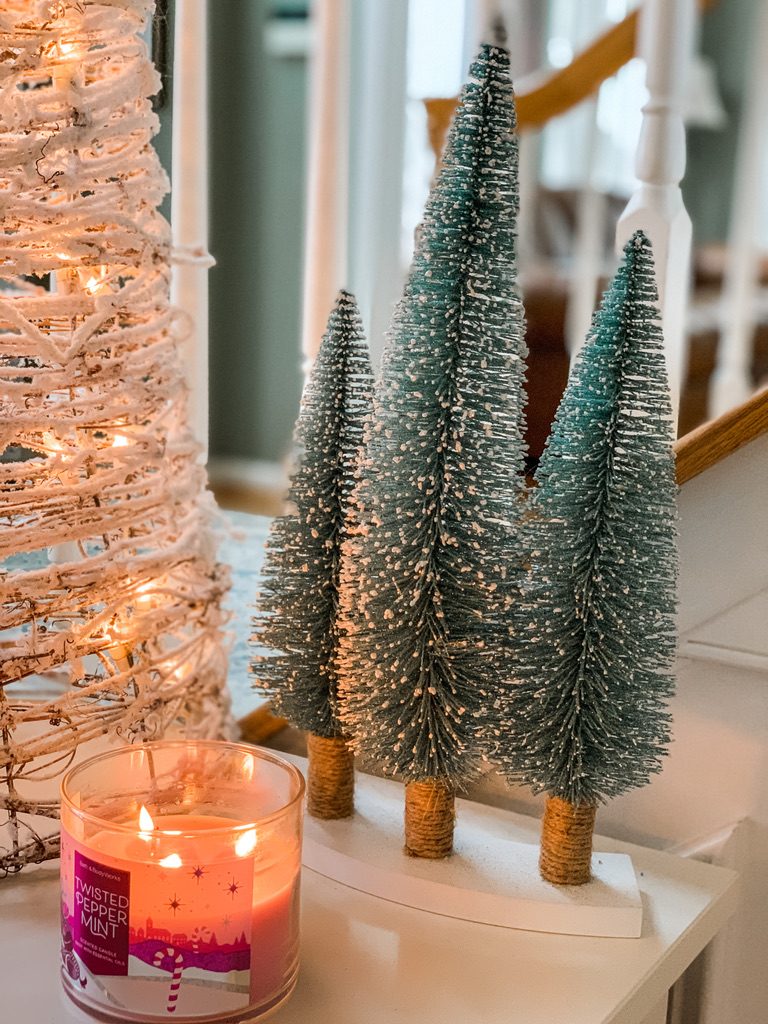 Lily & Sophie
I couldn't have a house tour without including these two cuties! This is Lily and Sophie and they are a part of our family. They have entirely different personalities, yet they are buddies.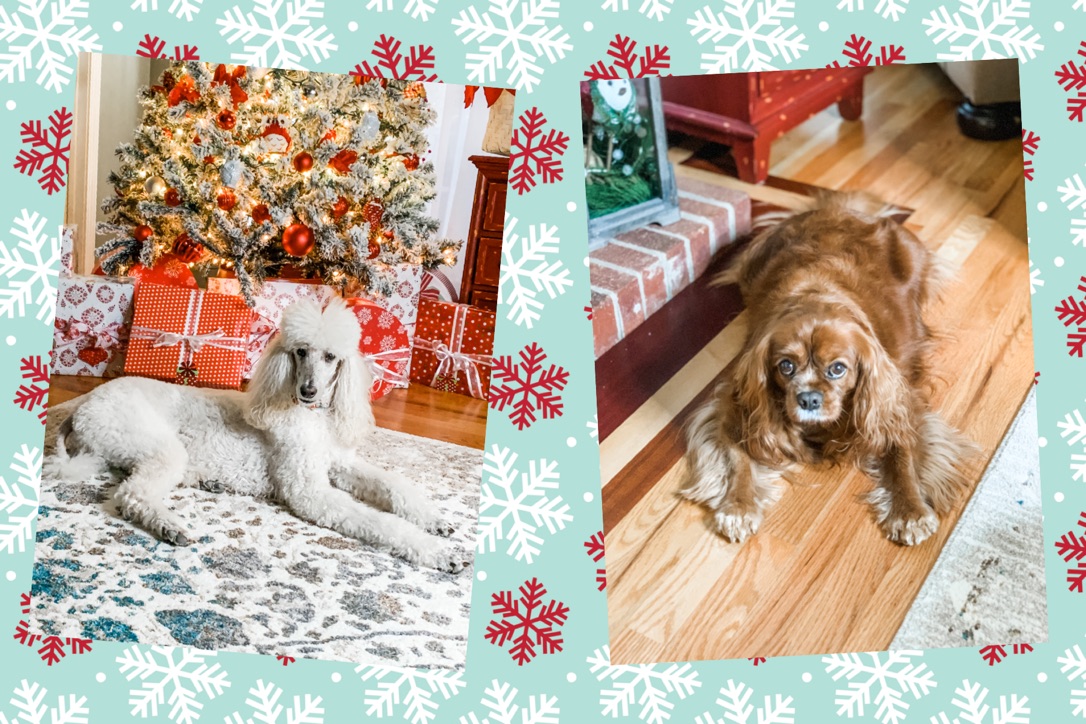 Outdoor Decor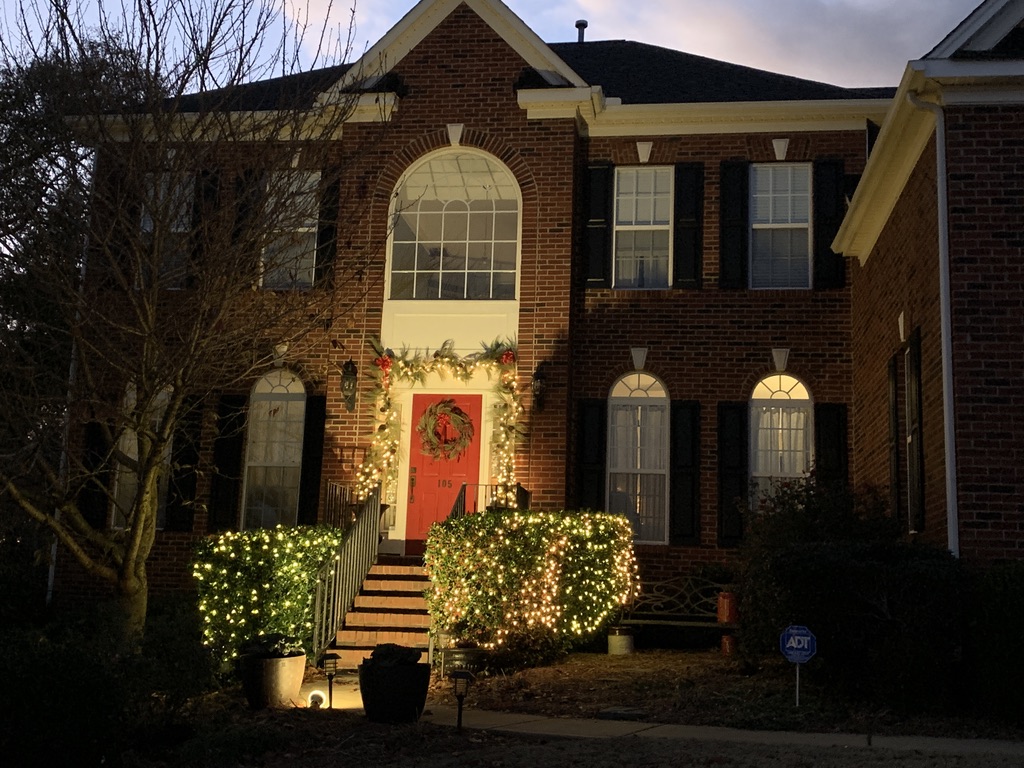 Here is the outside decor at night. I have another post on the specifics of the front porch, front door, and window boxes. You can see it here.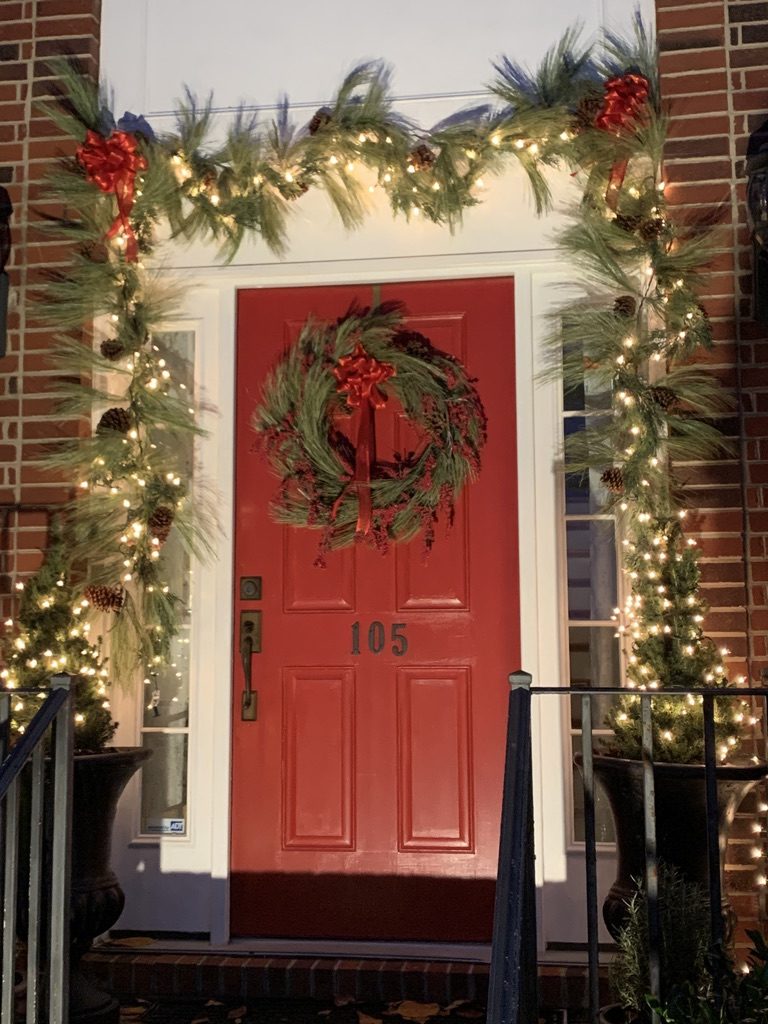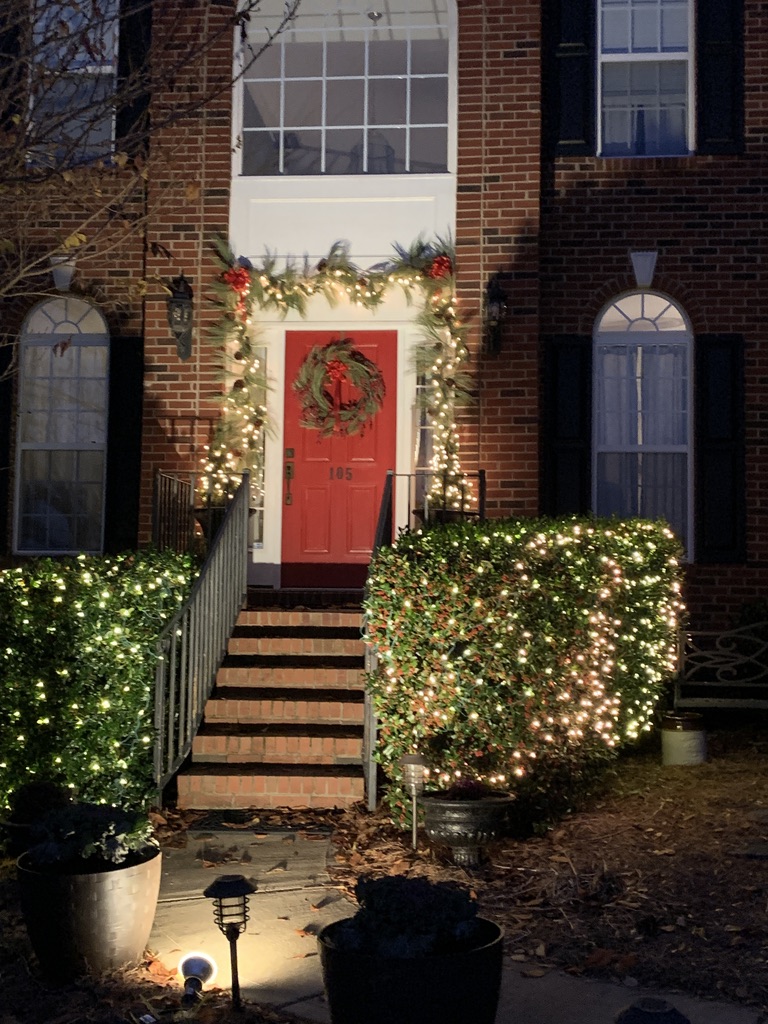 I hope you enjoyed this little glimpse of my home. From my family to yours we wish you the Merriest Christmas!