It's been a while since I shared any home decor, and that's mainly because I haven't done much! I have been so busy with other things that I had sort of neglected any decorating since taking down the Christmas decor. Now that spring is officially here and the weather is warm, I was more motivated to make some changes and I gave our morning room a spring decor update.
My Inspiration
Whenever I decorate a space, there is usually an item that is a jumping off point. It sort of gives me direction and inspiration. This time it was these new pillow covers. I have discovered that buying new covers makes so much more sense than purchasing new pillows. For one thing, it is more affordable but the main reason is space. When it's time to switch out a seasonal pillow or if you just want a change, it is easy to remove the covers and store them neatly. This eliminates storing piles of decorative pillows that are not currently in use.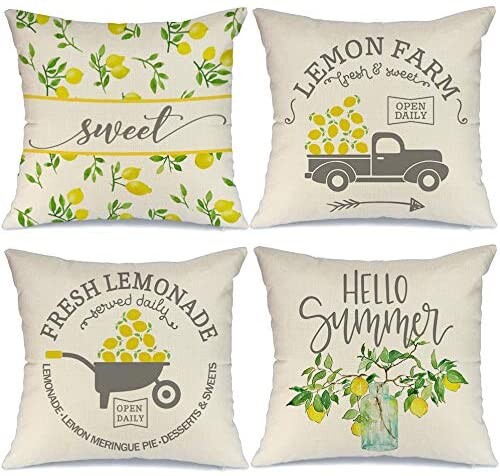 These lemon themed pillow covers came in a set of 4 for $16.99. I think that is a great deal considering how much 4 new pillows would cost. I typically don't go for styles that are too whimsical, but for some reason these caught my eye.
Window Seat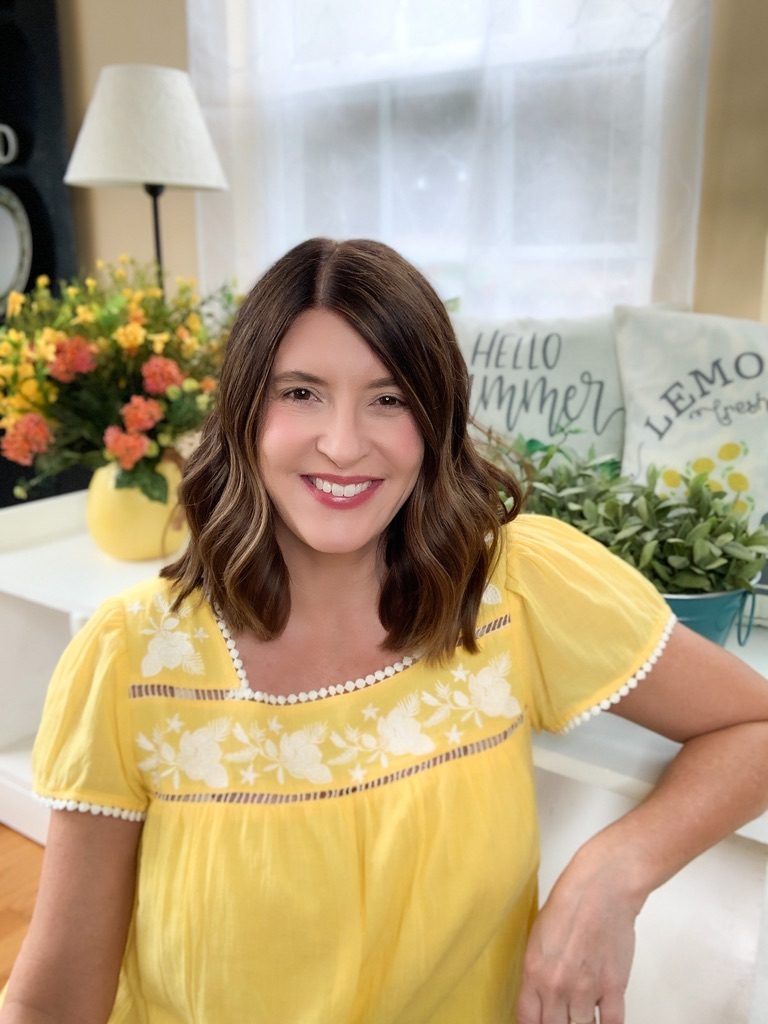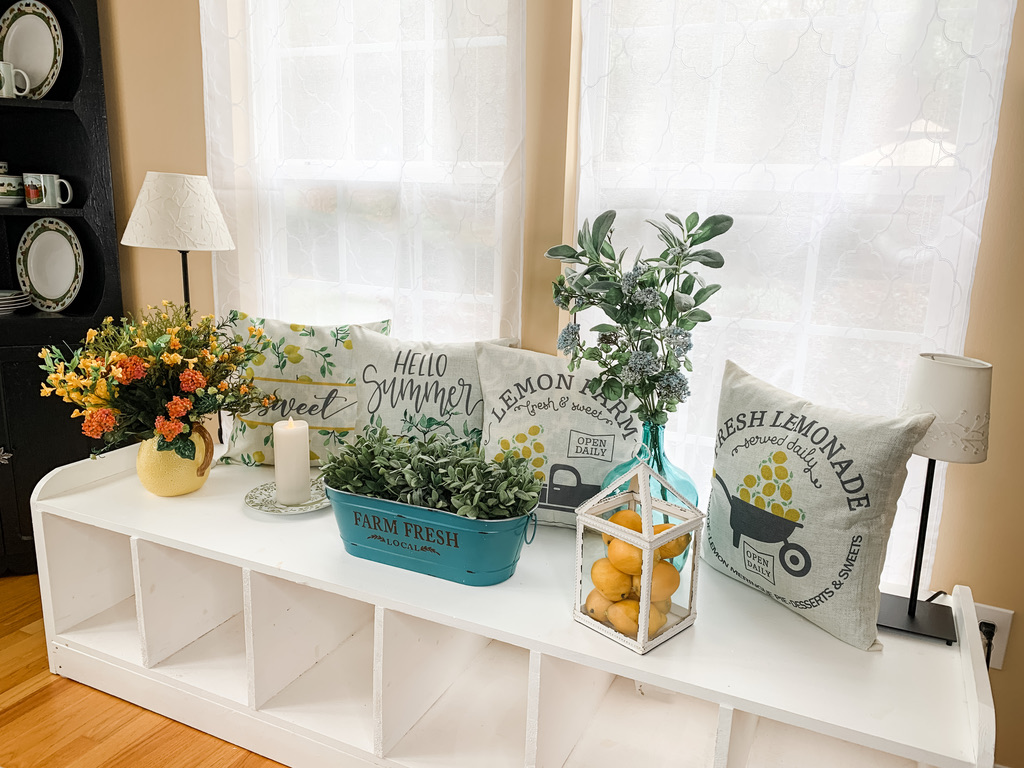 Since the pillows were for the window seat, I started there and added in a few other lemon themed accessories.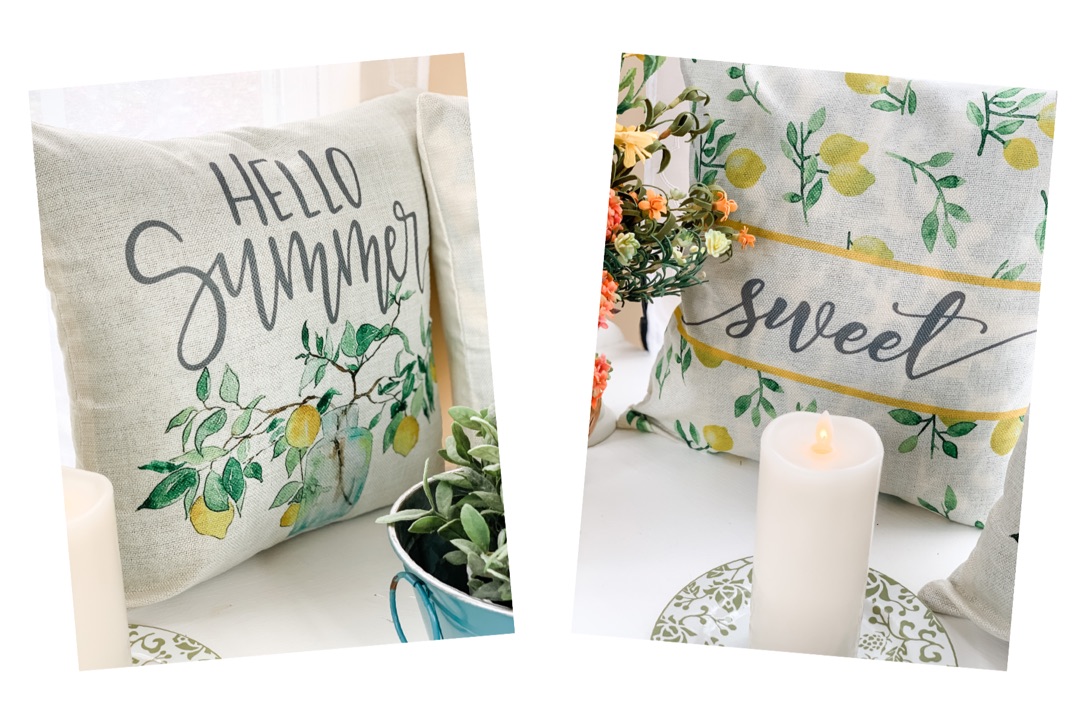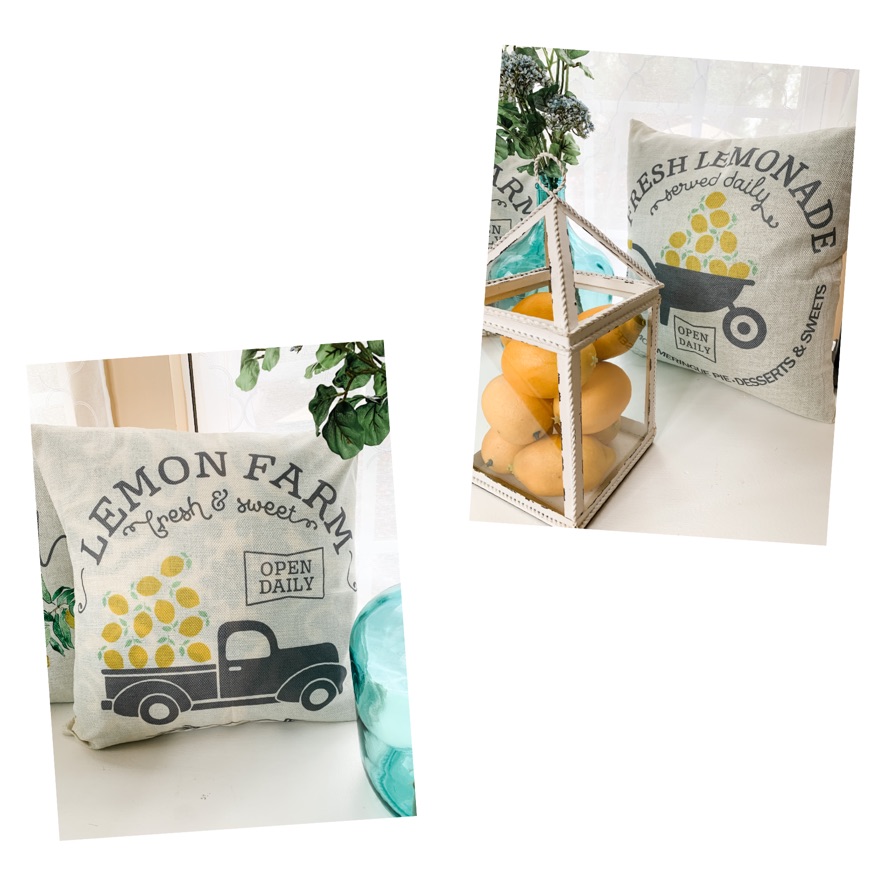 Recently we were helping my parents pack for their upcoming move and my mom gave me the lemon pitcher.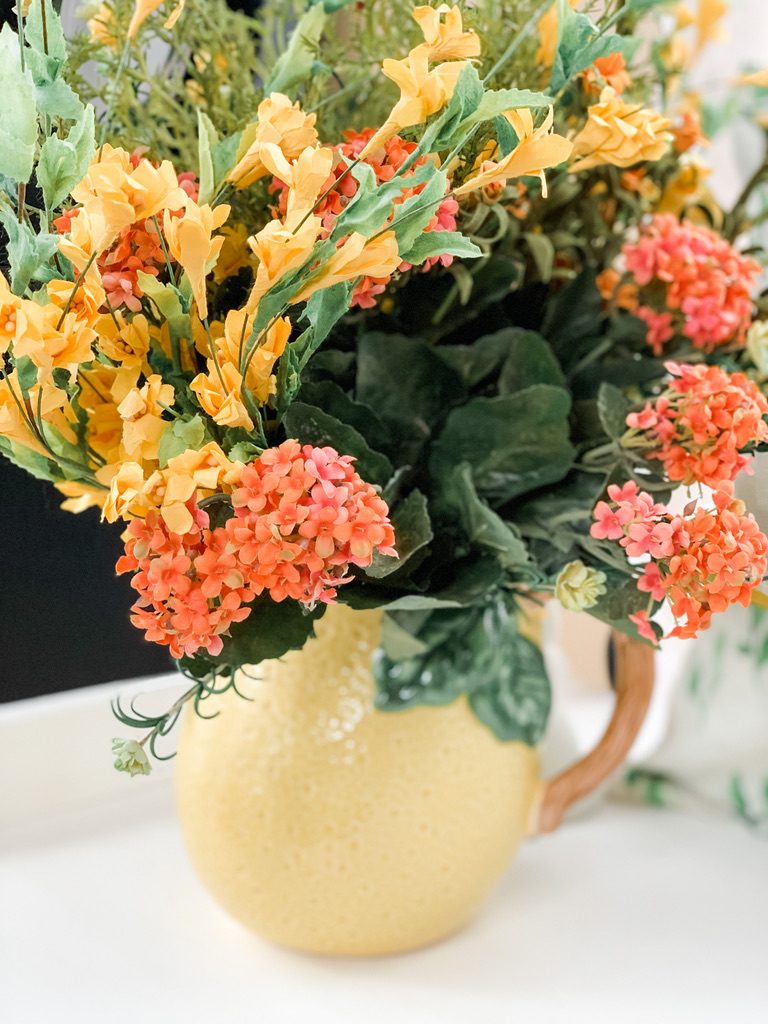 I'm really pleased with how the window seat turned out.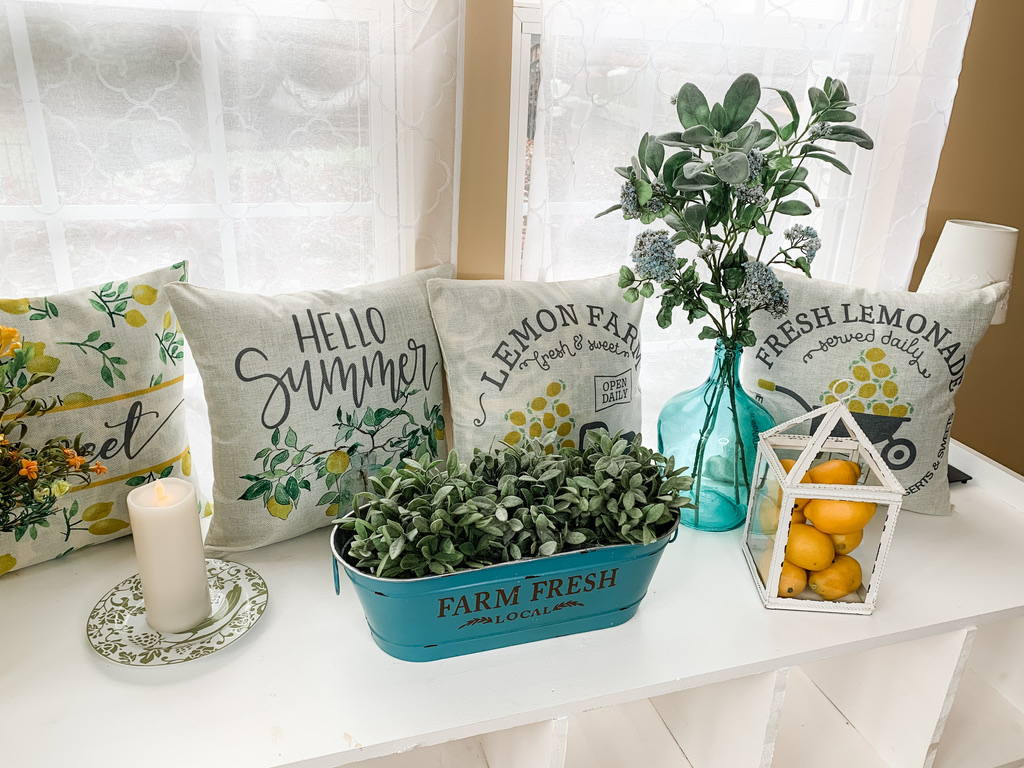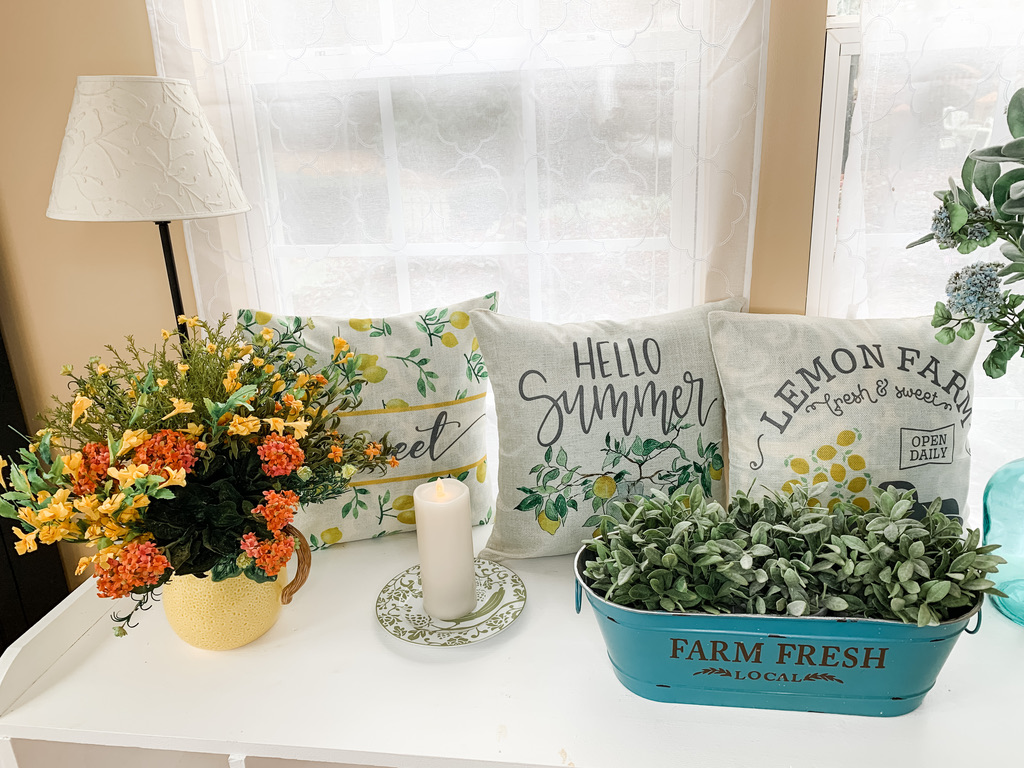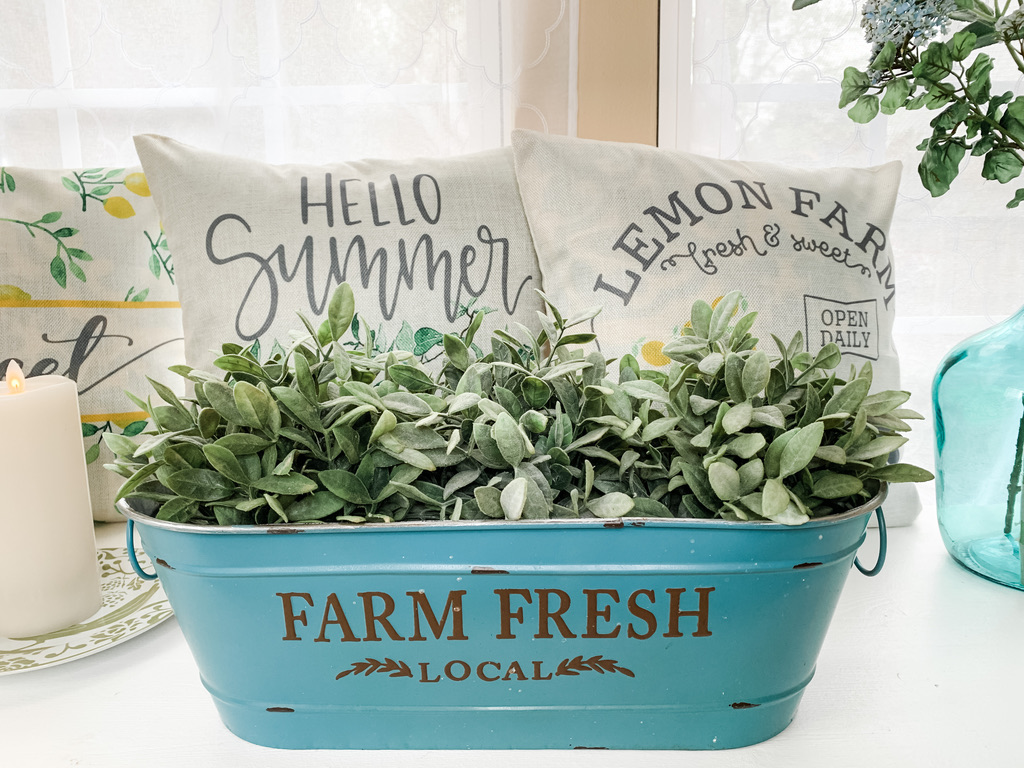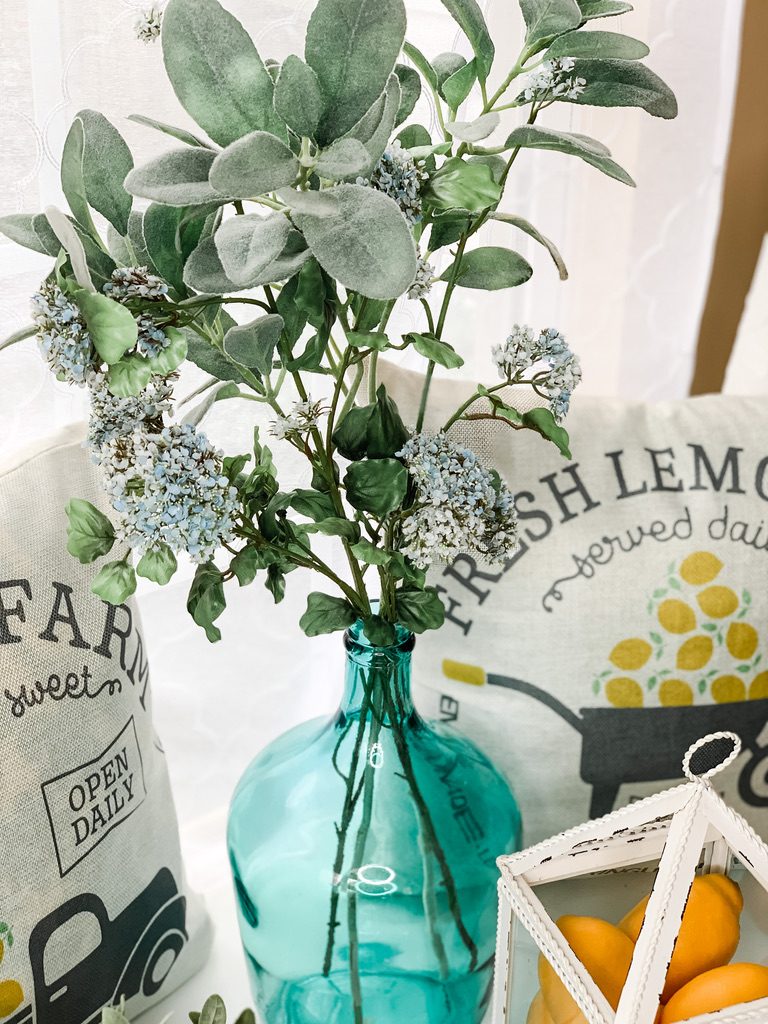 My spring decor update incorporates the use of a lot of floral elements. That is pretty typical of my style. I try to only purchase artificial floral that is good quality. This is important to avoid things looking fake and cheap.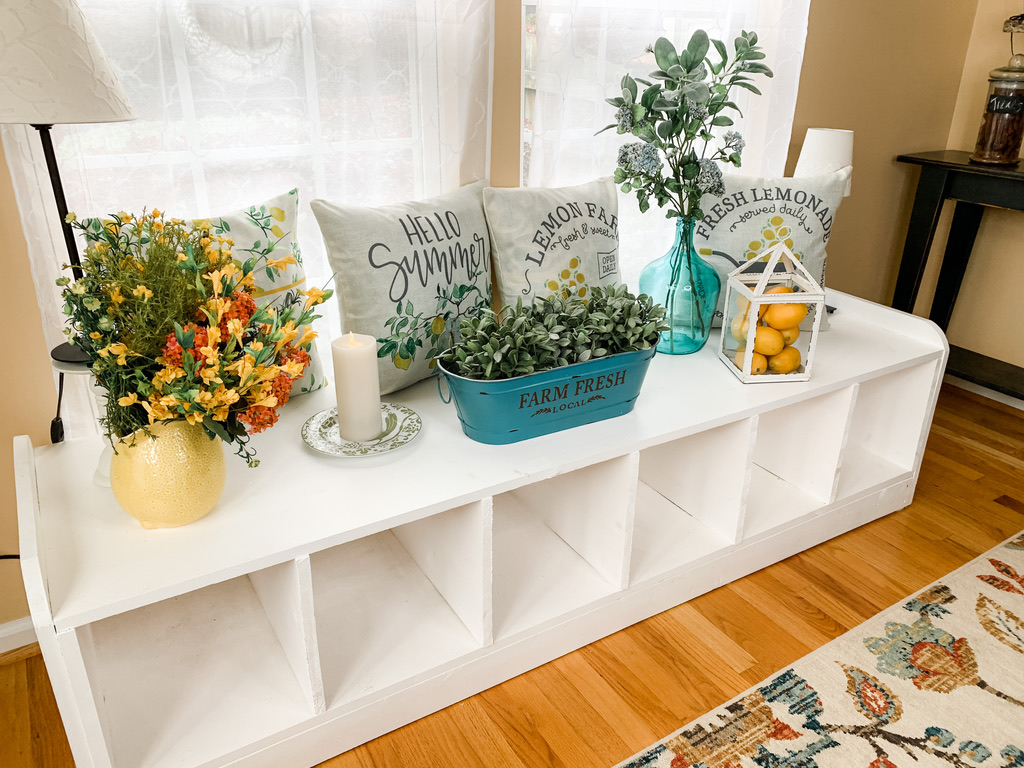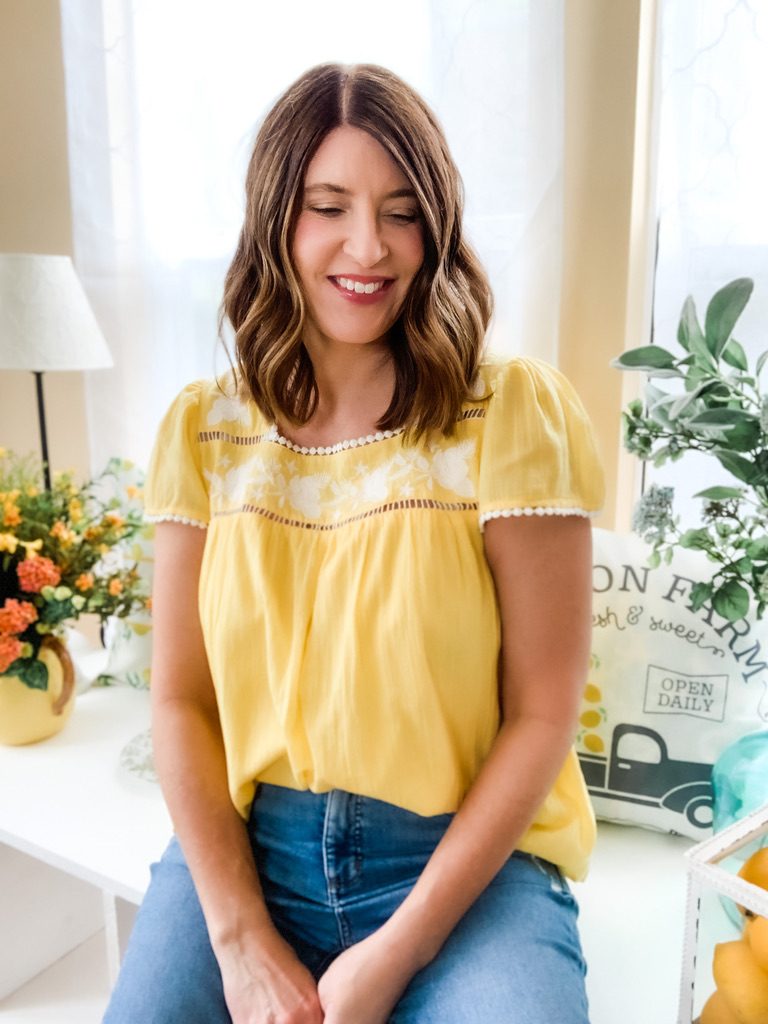 Dining Table
Since this is the room where we eat our meals, my spring decor update needed to include the dining table.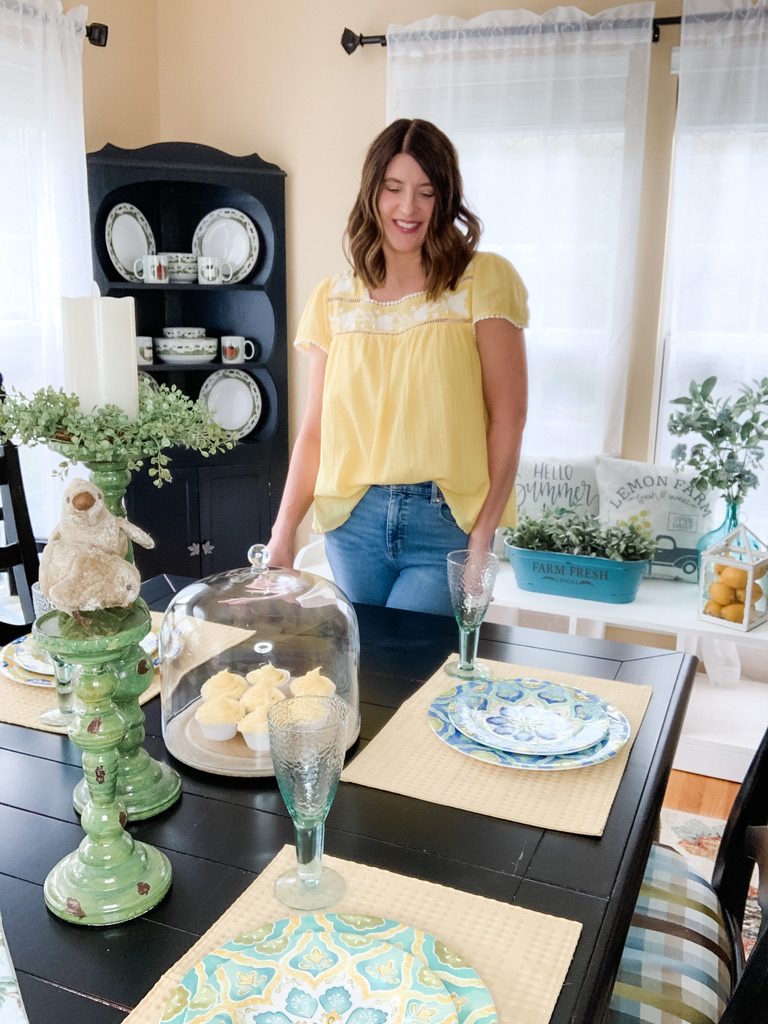 This is a casual dining space…we do not have a formal dining room. Well, we used to but we converted into my home office because we never used the formal dining room.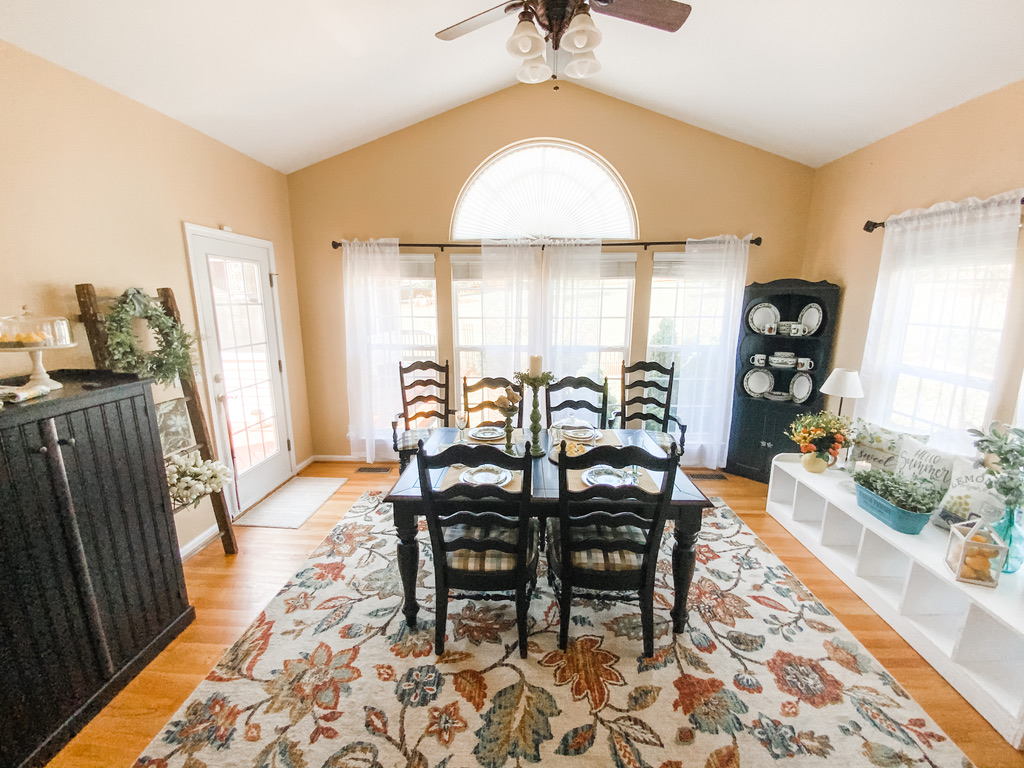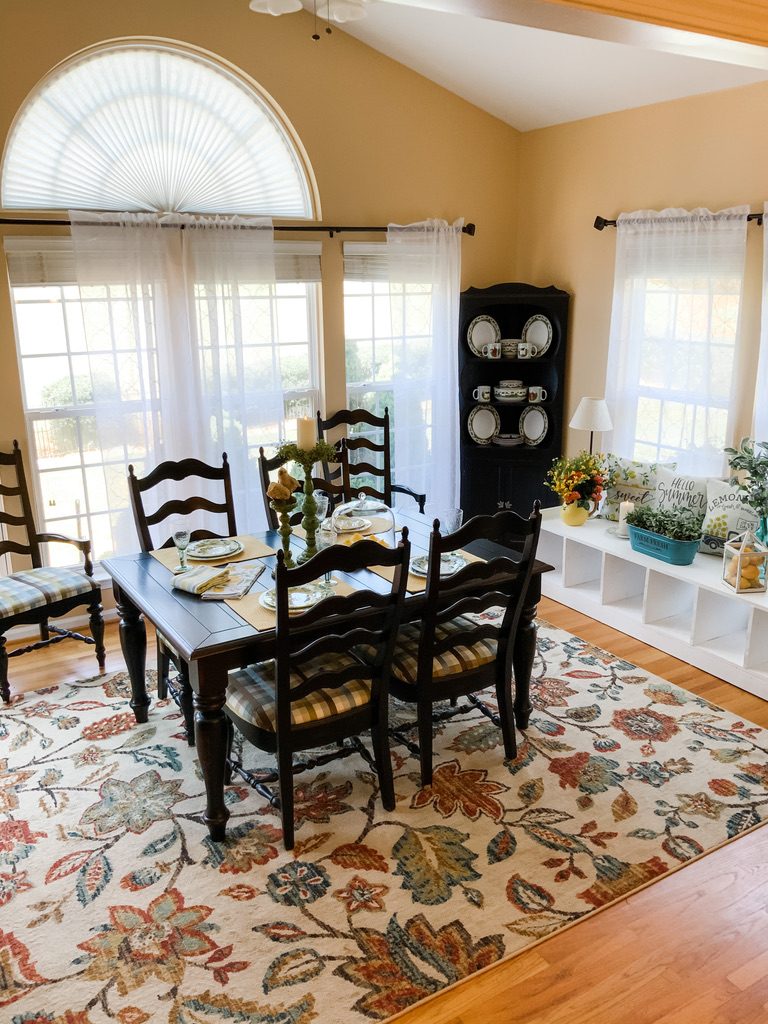 This table can extend to seat more people, but since it is just my husband and myself most of the time I took the extension out to save space.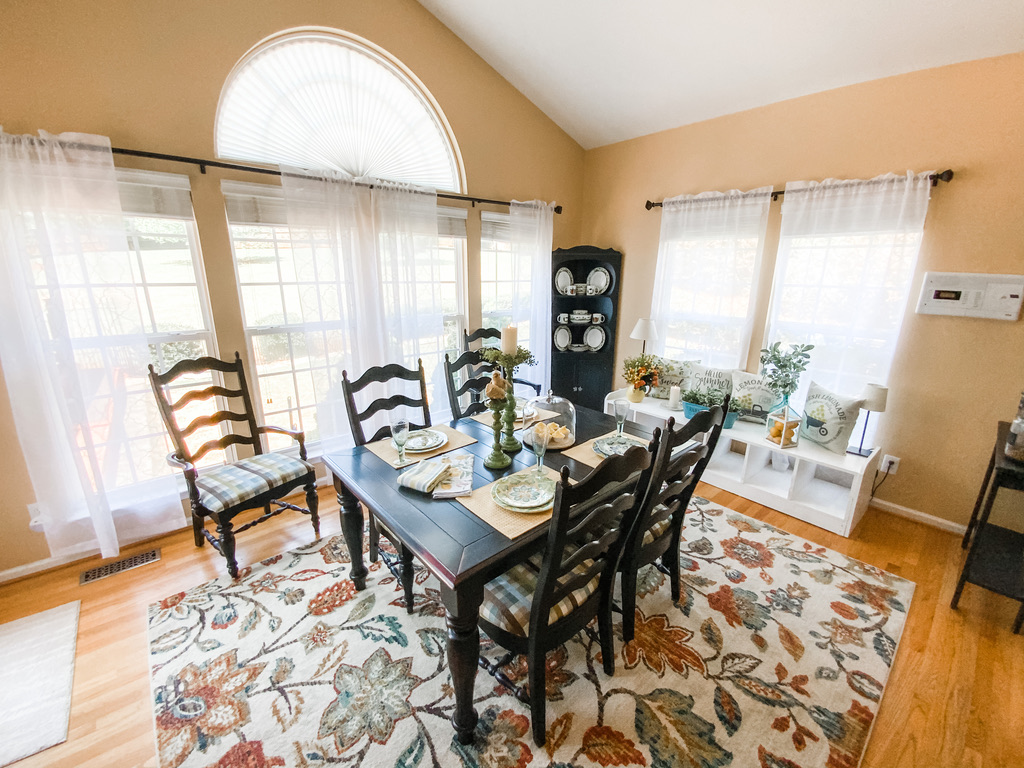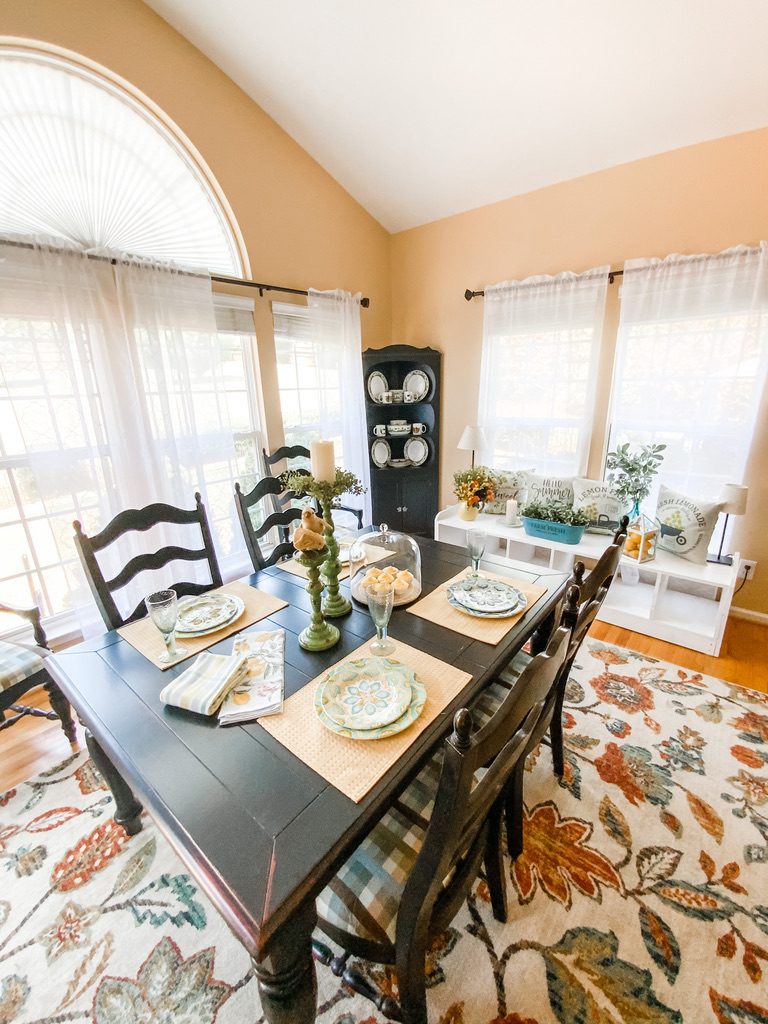 Table Setting
For the table setting, I used yellow place mats with colorful melamine plates.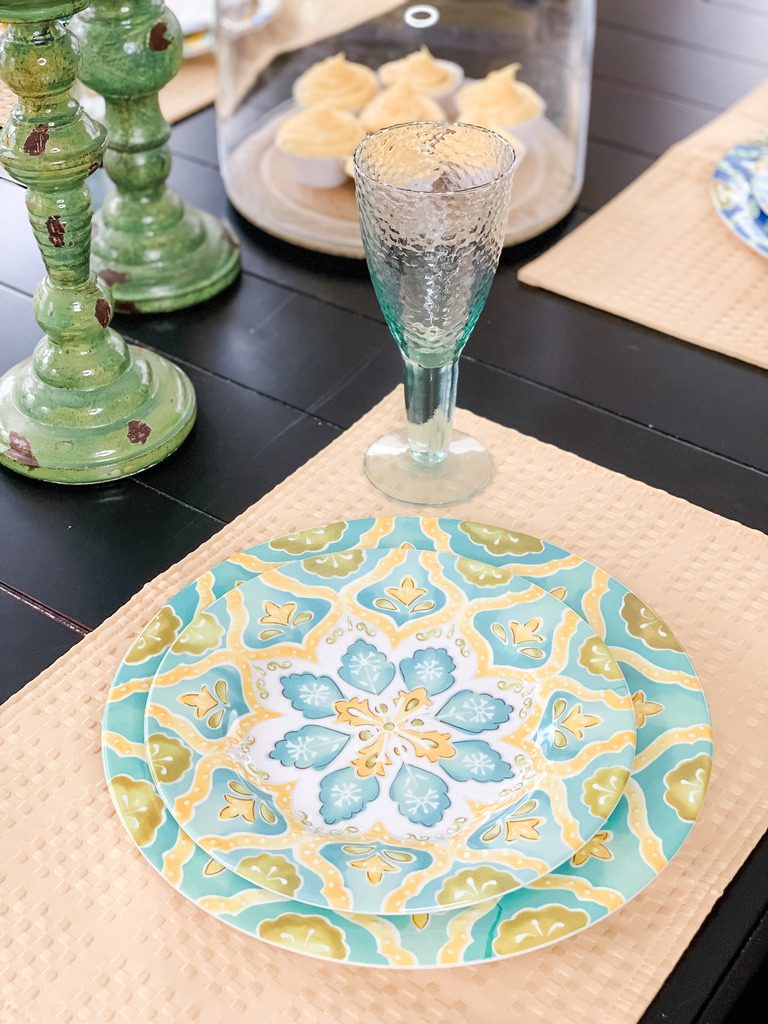 These colorful dishtowels coordinated with the dishes and also continued the lemon theme to the table.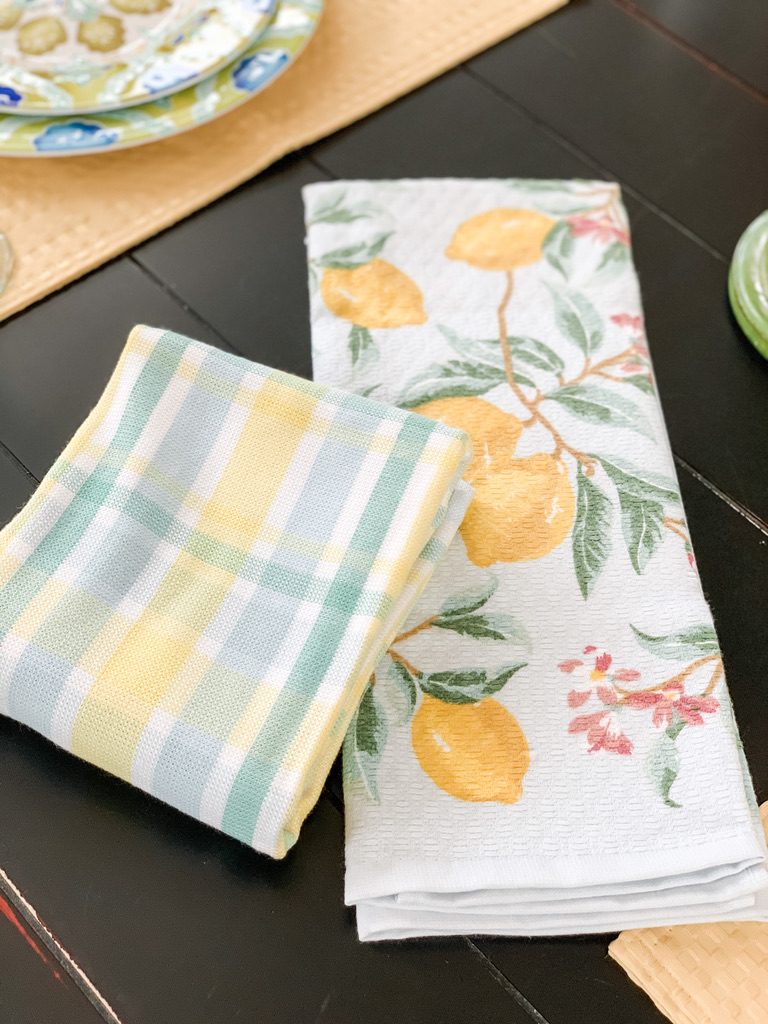 The focus of the centerpiece are these bright yellow cupcakes…and yes, I ate some!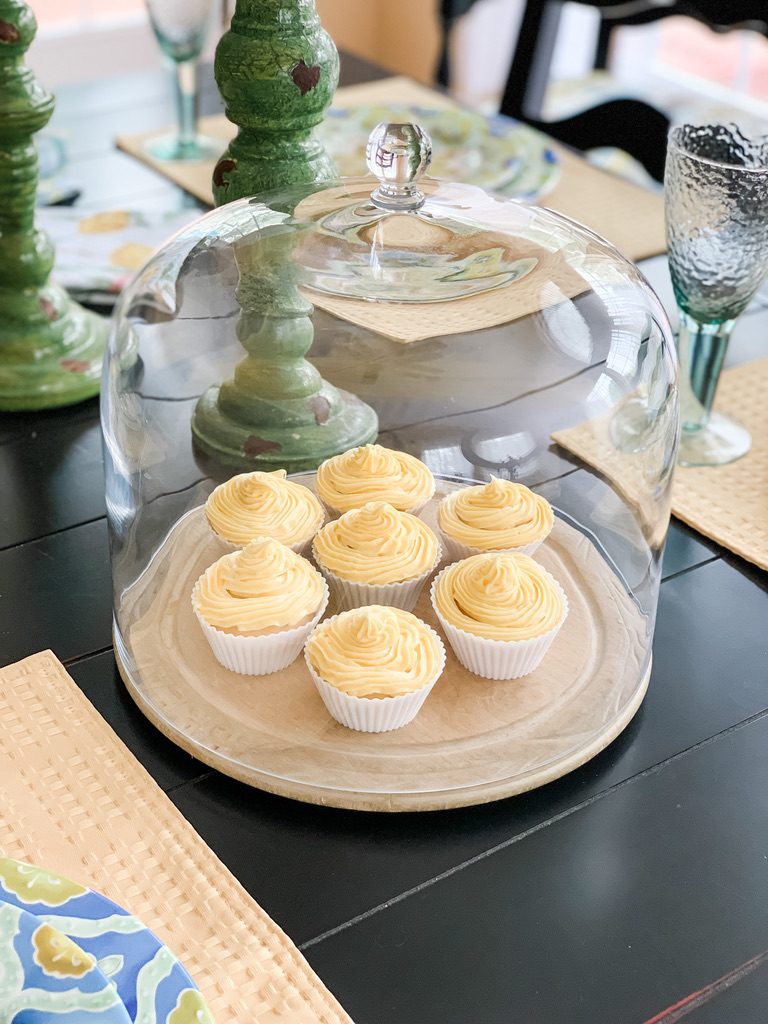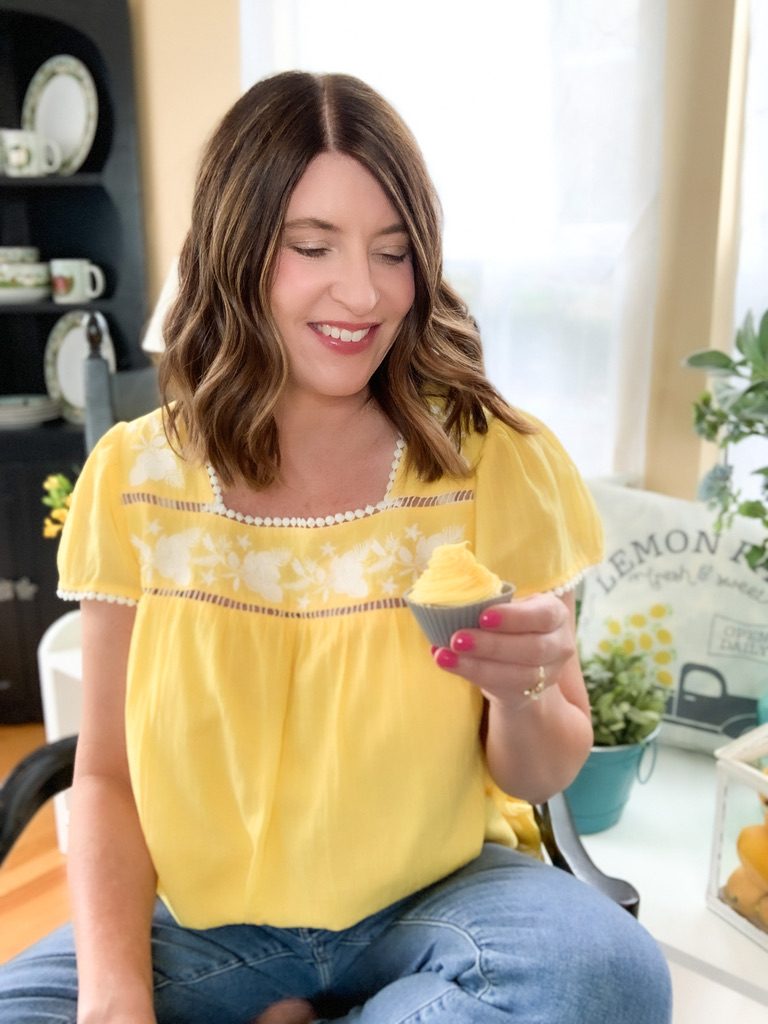 Next to the cupcakes are some rustic green candlesticks.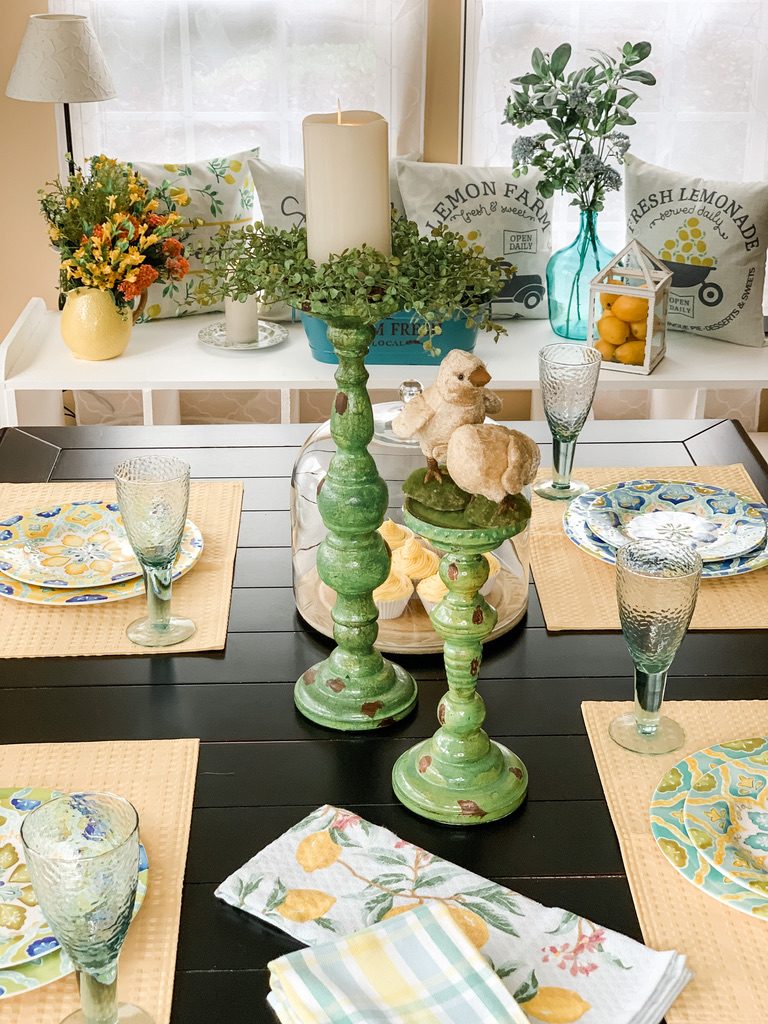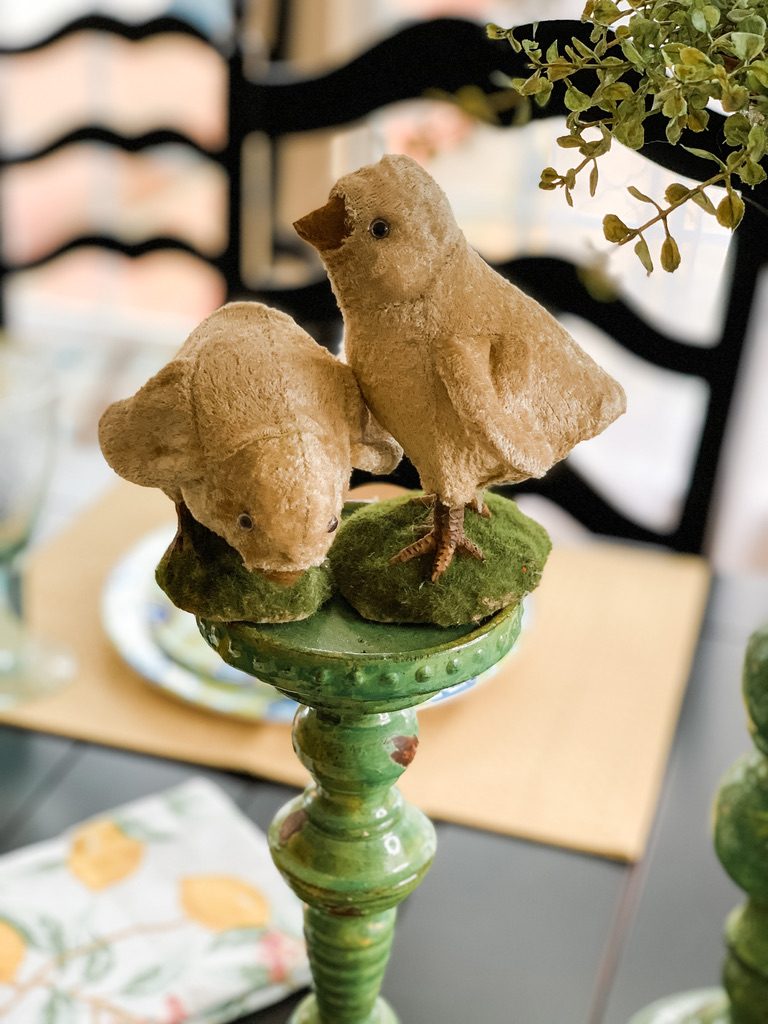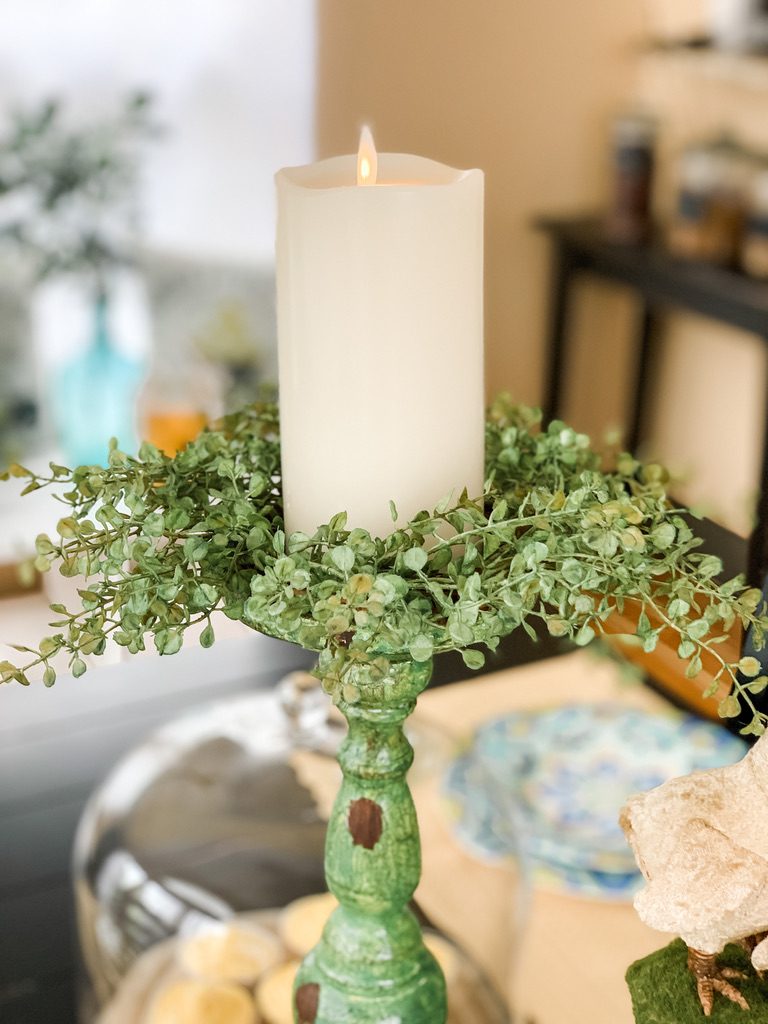 Antique Ladder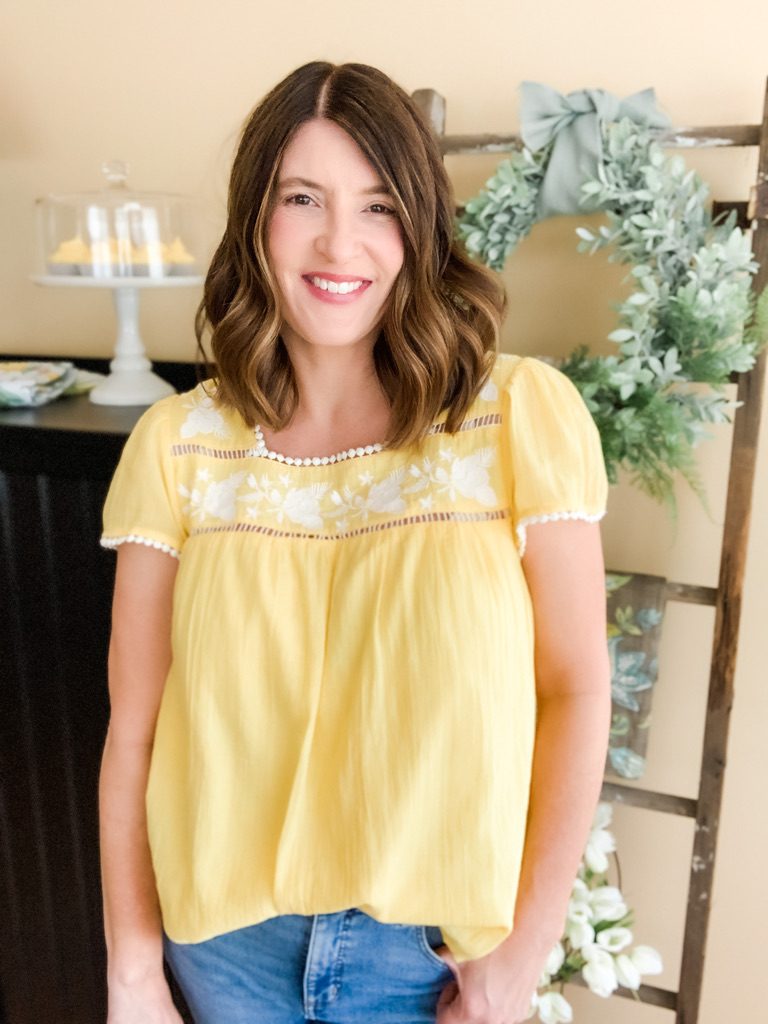 The last area that I updated for spring is my antique ladder. This has been in various spaces throughout my home, but currently I am using it here. You might remember seeing it decorated for summer in this post.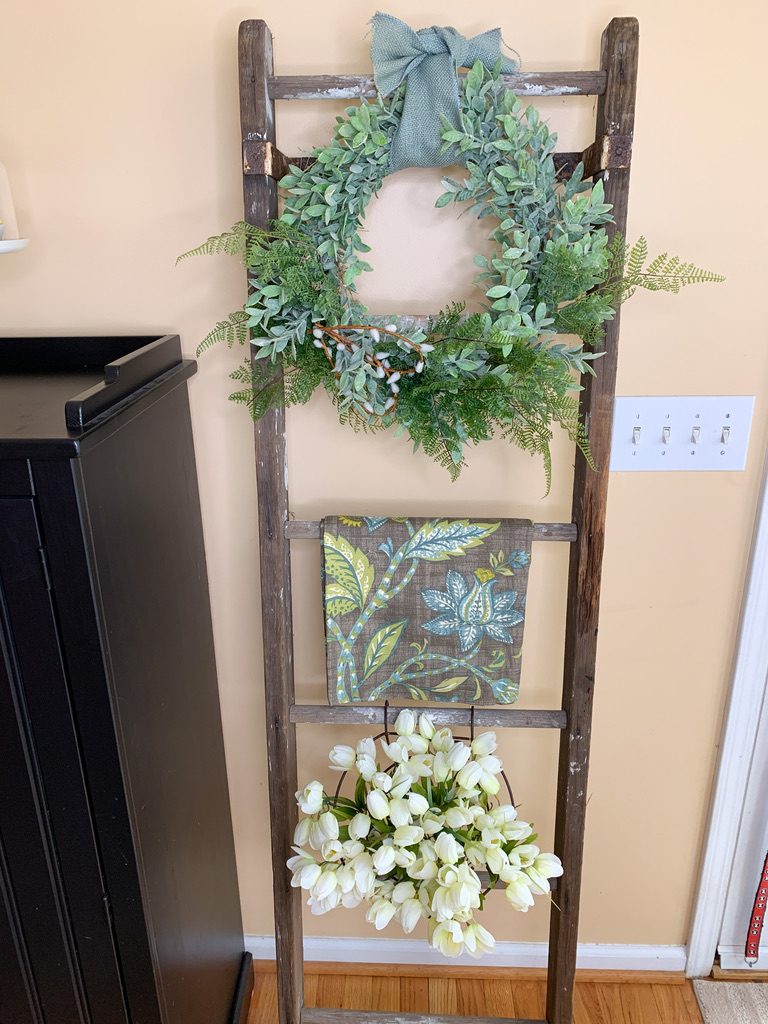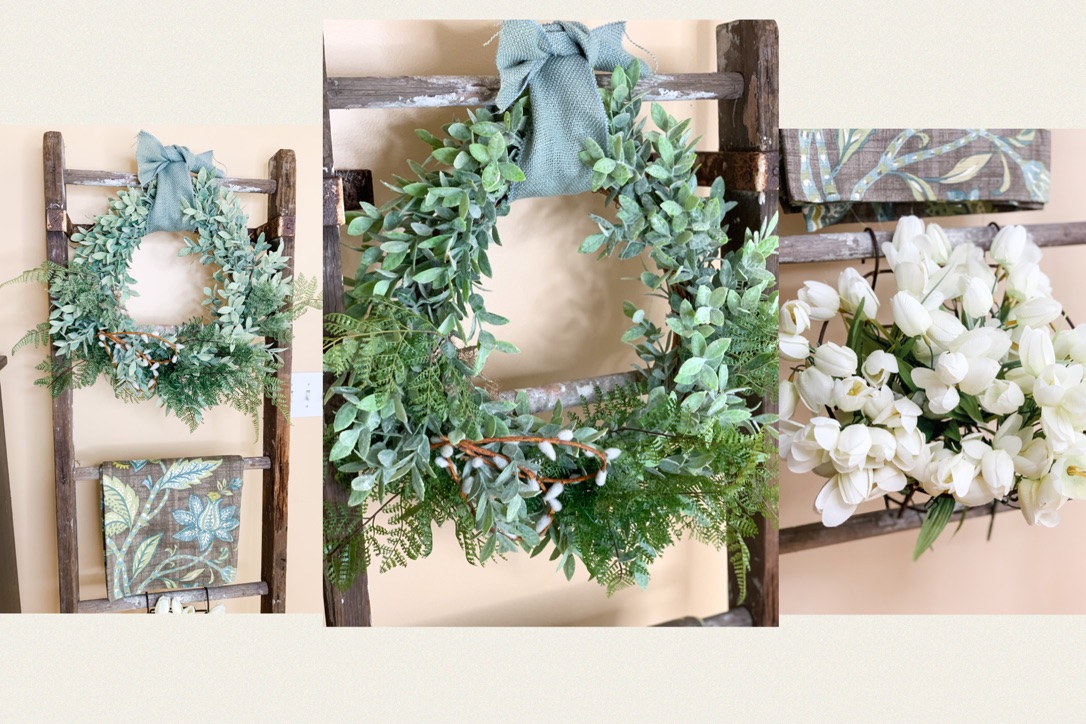 Lily wanted to say hi. I think she is the prettiest thing in this room (even though she needs a haircut).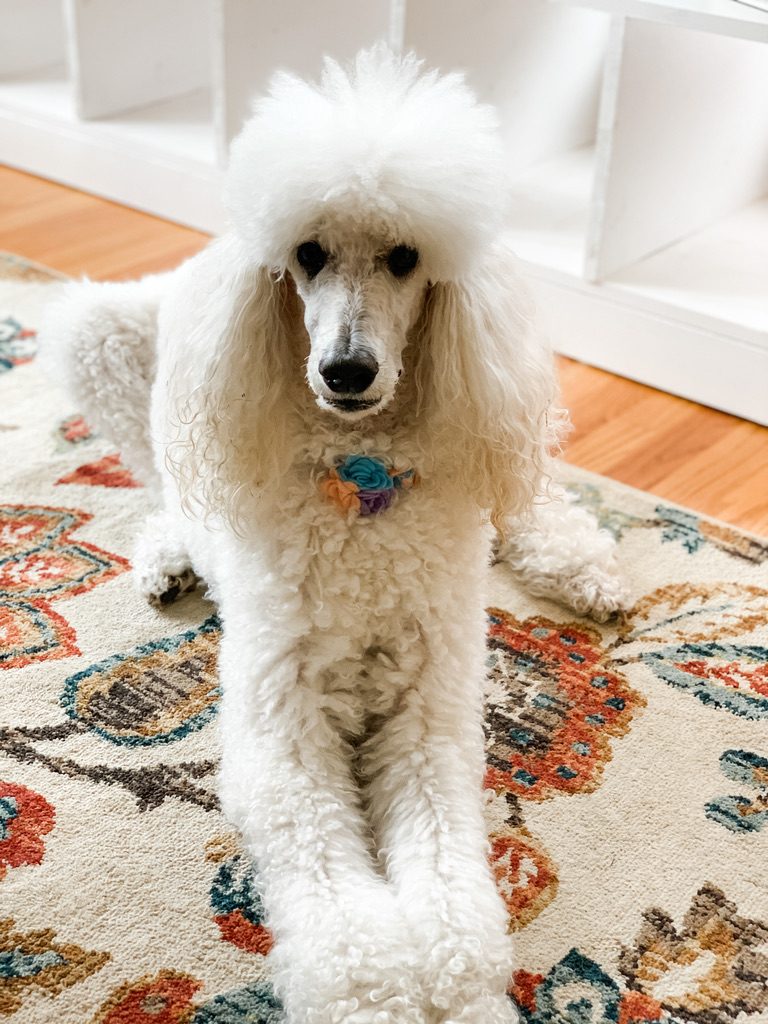 I hope you enjoyed my spring decor update. Most of the items are just things I already had around the house. I will try to round up some similar items to help you recreate this look if you would like to.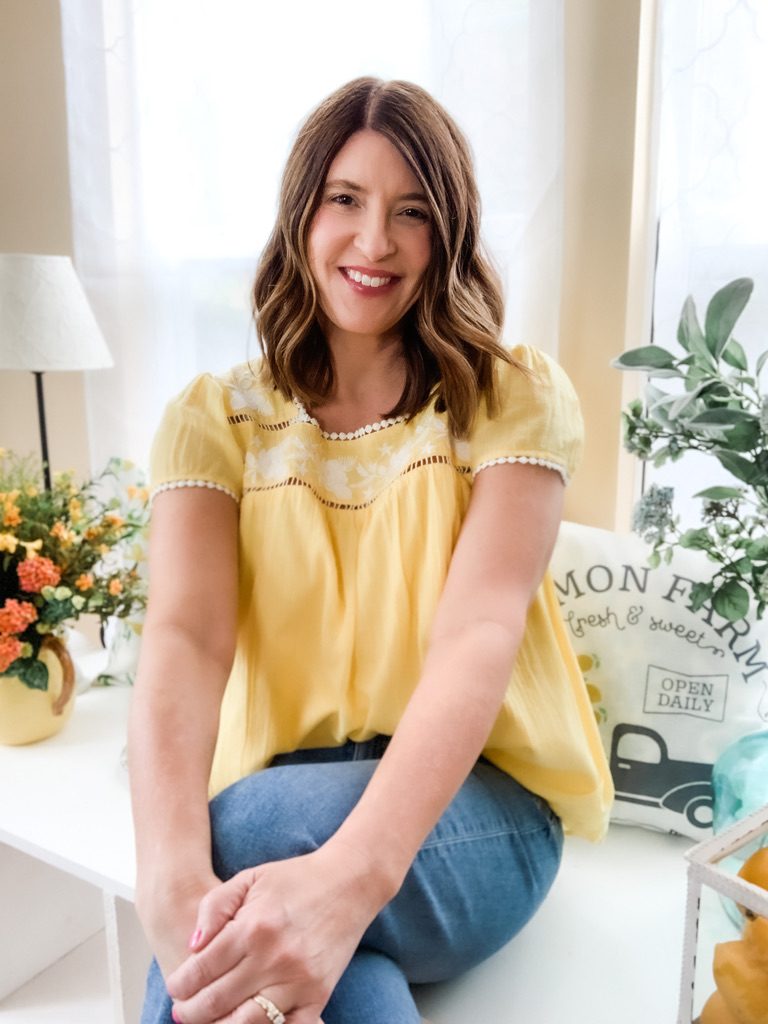 I'm currently working on my screen porch and I will be sharing the spring update on that space very soon!