Denim shorts are to my summer wardrobe what denim pants are to my fall, winter, and spring wardrobe. They are the work horse that I depend on most every day. I live in South Carolina, and let me tell you it gets hot here in the summer! Add in the humidity and it can be brutal. Shorts aren't my favorite thing to wear, but during the peak summer months they are a necessity where I live. I know a lot of women in my age group don't like to wear shorts for various reasons. If you are one of those, just bare with me today and I plan to offer some practical alternatives to shorts in the near future.
I recently purchased these high rise cut off denim shorts from Loft. These are the mid indigo color. I love the fit of these. They have an 11 3/4″ rise and a 3″ inseam. I like my shorts to fit loose, so sometimes I size up, but since Loft tends to run big I ordered by usual size.
There are so many variations in length, color, and style that there really is something for every woman. I don't mind a little distressing, but I don't want huge rips in my shorts. If you like a more traditional denim short with no distressing I will link some of those in the shopping widget as well.
Denim shorts are very versatile and I have styled them from very casual to dressy. Here are some outfit ideas.
Casual Tee
Denim shorts are the perfect match for a casual tee of any kind. Here I chose a graphic tee from Old Navy.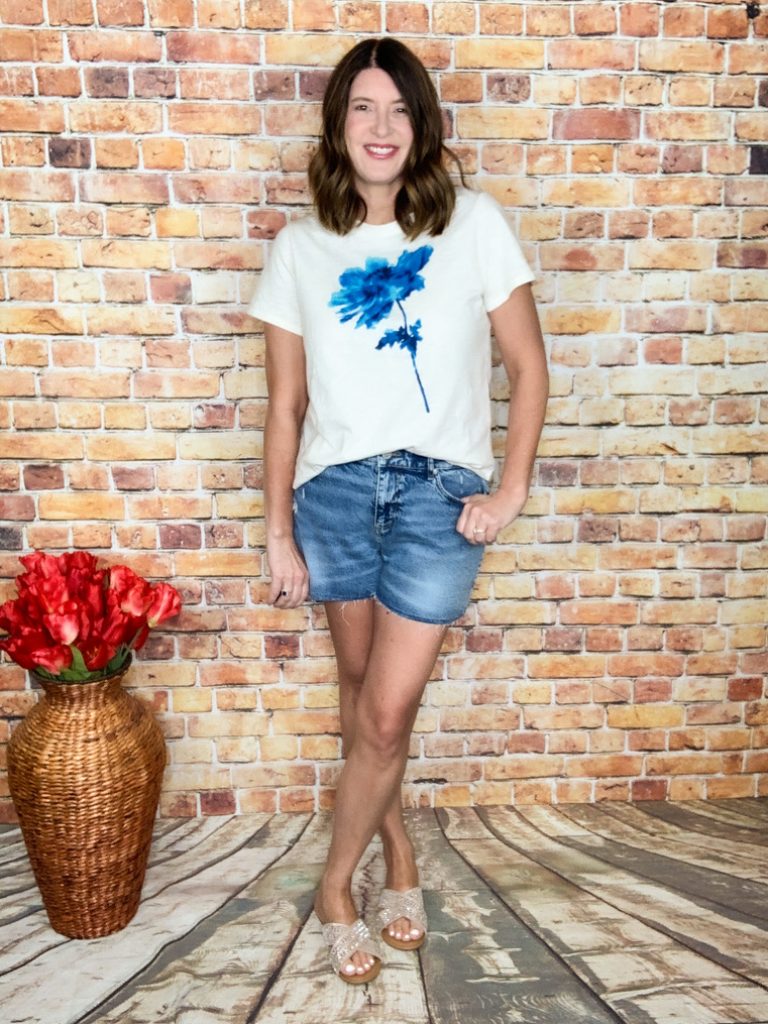 My sparkle criss cross slides are from last year.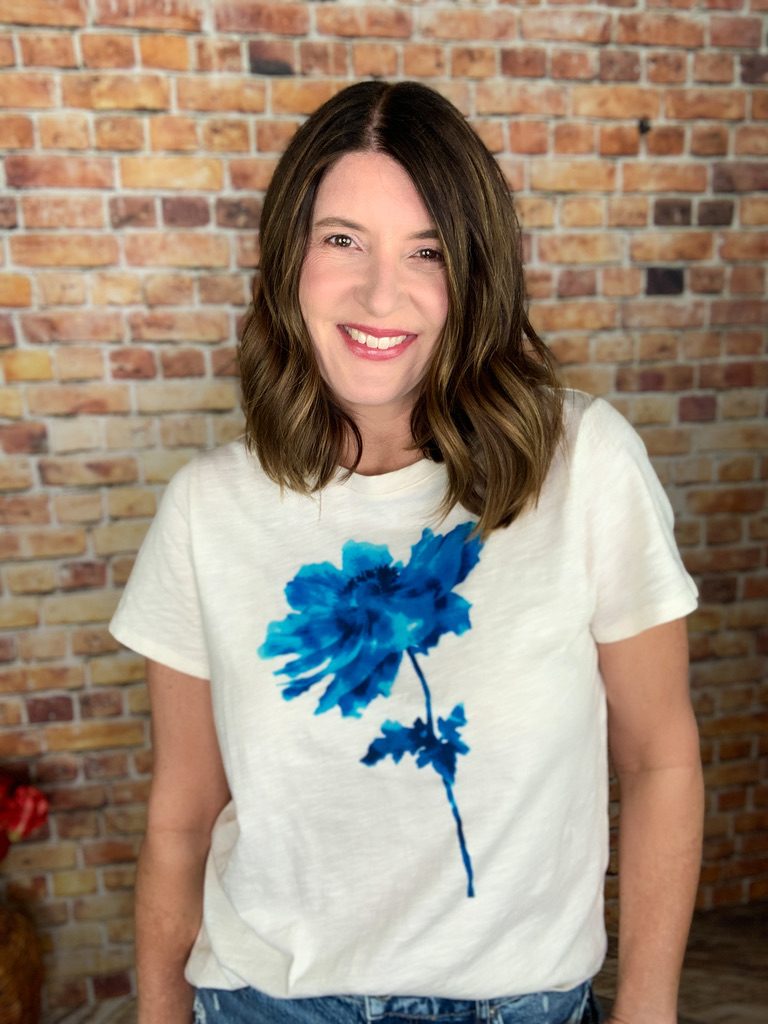 Next is a boxy cut pink dolman sleeve tee. My black and white polka dot bow slides are from last year. I will try to link something similar.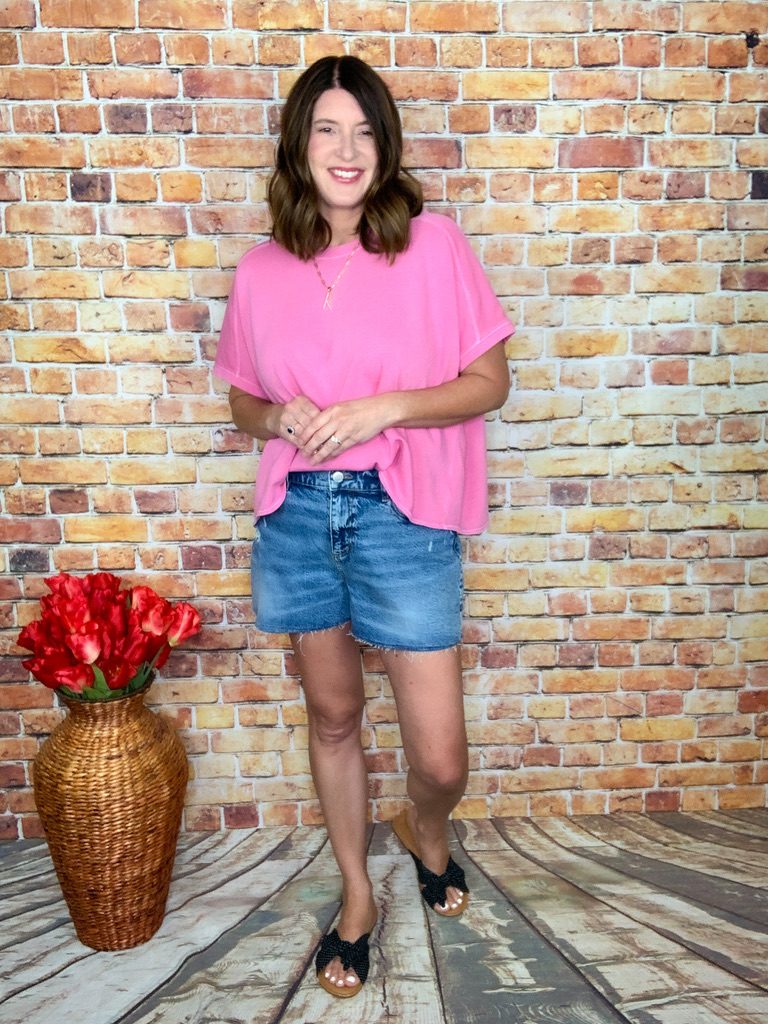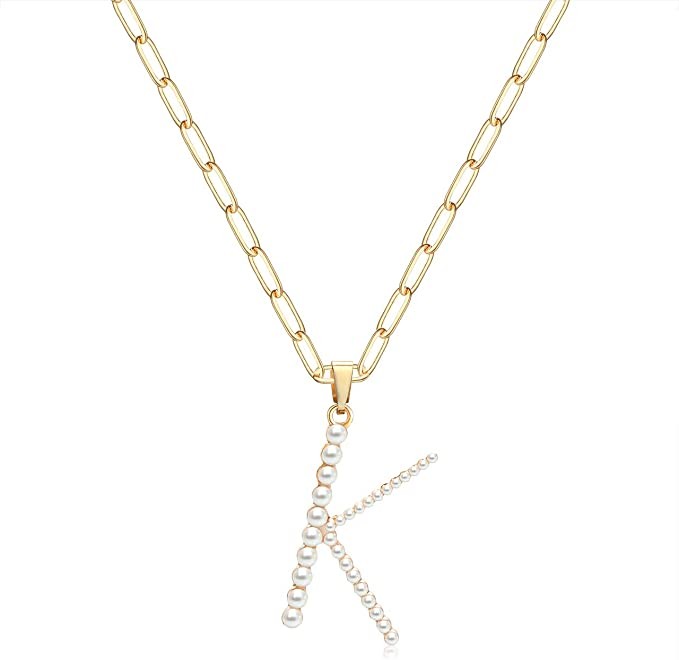 My "K" initial necklace is from Amazon. You can shop it here.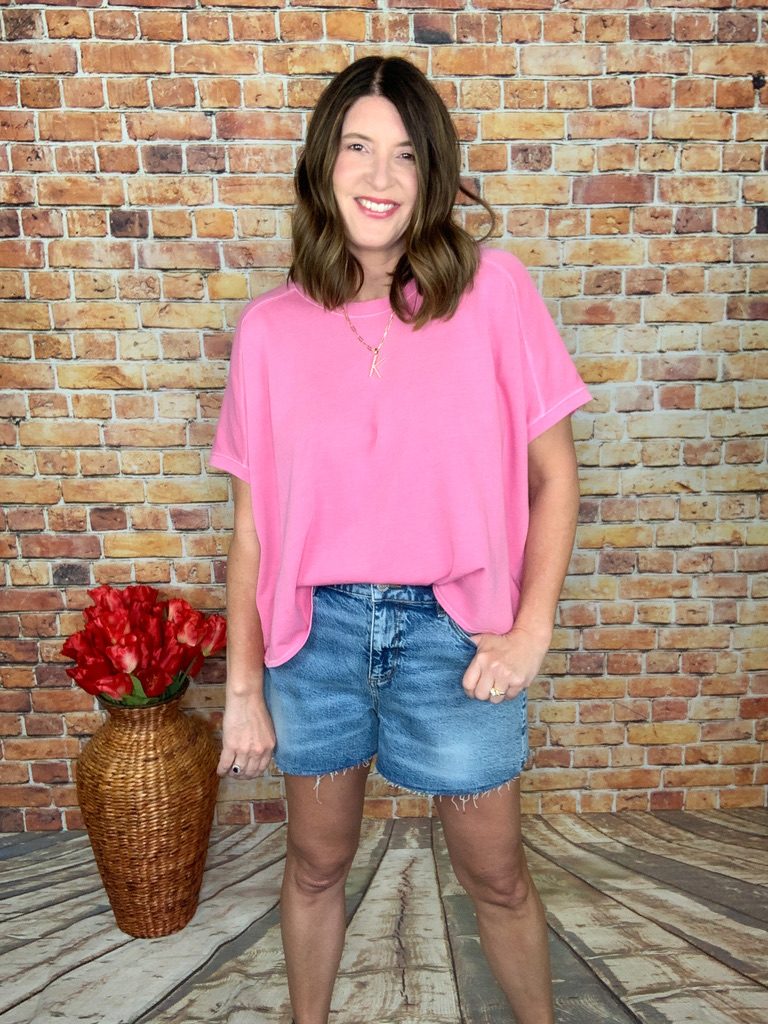 Another very casual option is this striped short sleeve sweatshirt from Target.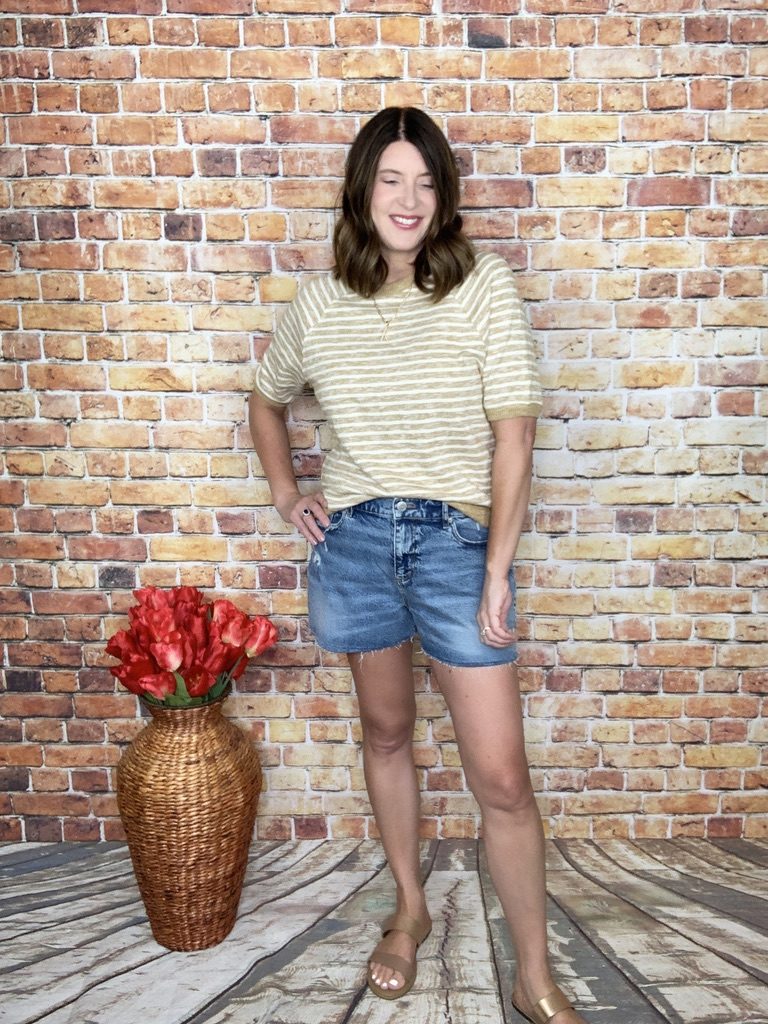 It can be worn front tucked or untucked.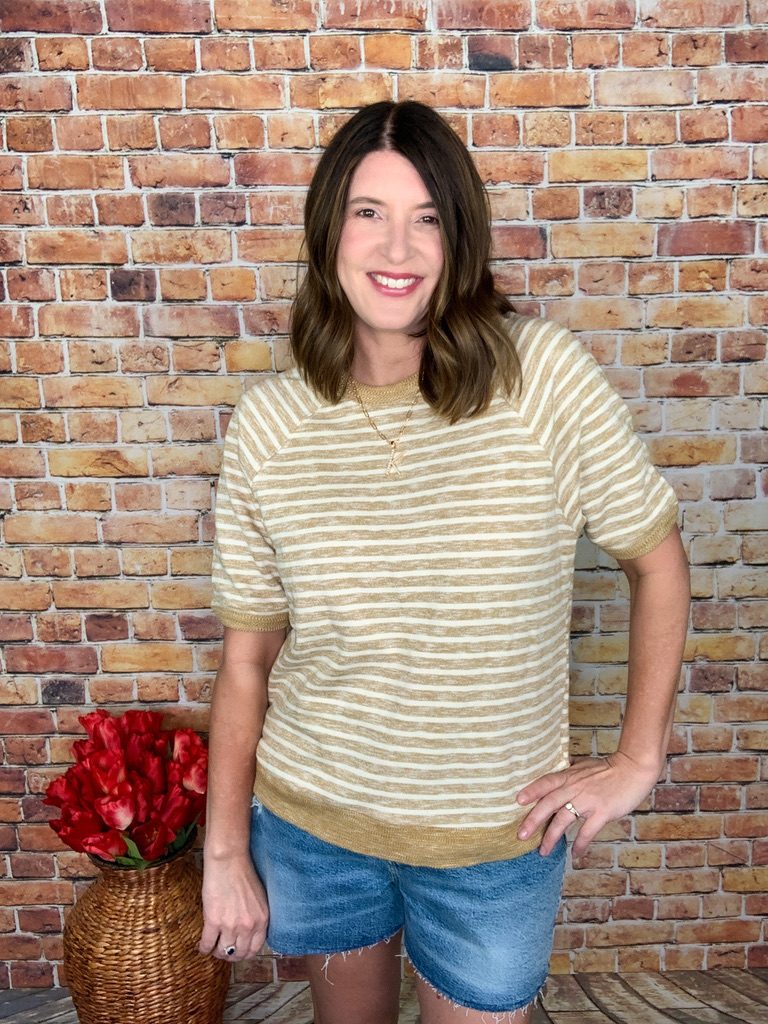 White Blouse
Taking it up a notch from the casual tee, denim shorts also look nice with a feminine white blouse. This particular top is from last year. This one from old navy and this one from Loft are very similar.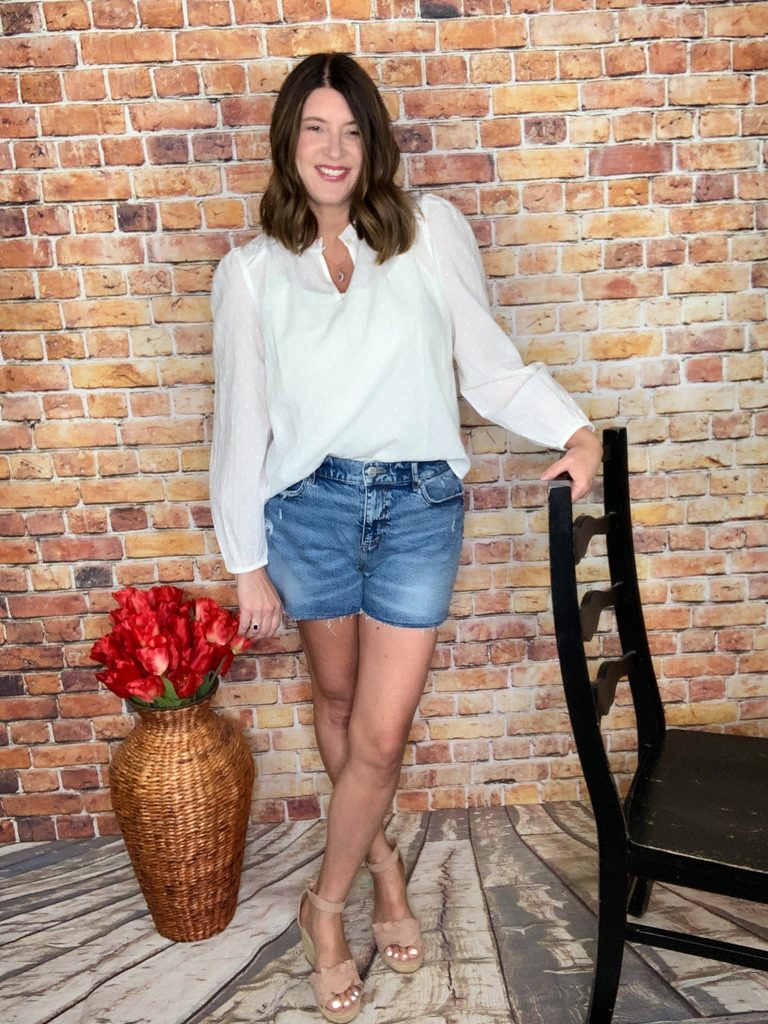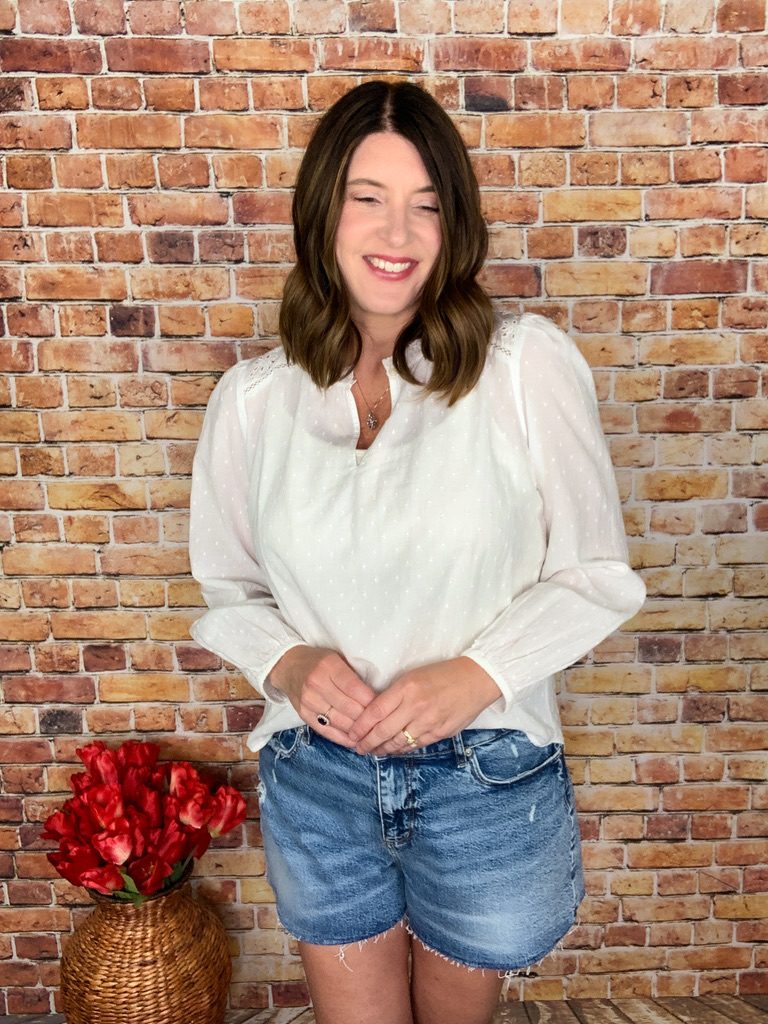 Button Down Shirt
There is something very chic about a button down shirt with denim shorts. Any color can work for this look. I chose a blue button down with 3/4 length sleeves in a thin, cool fabric.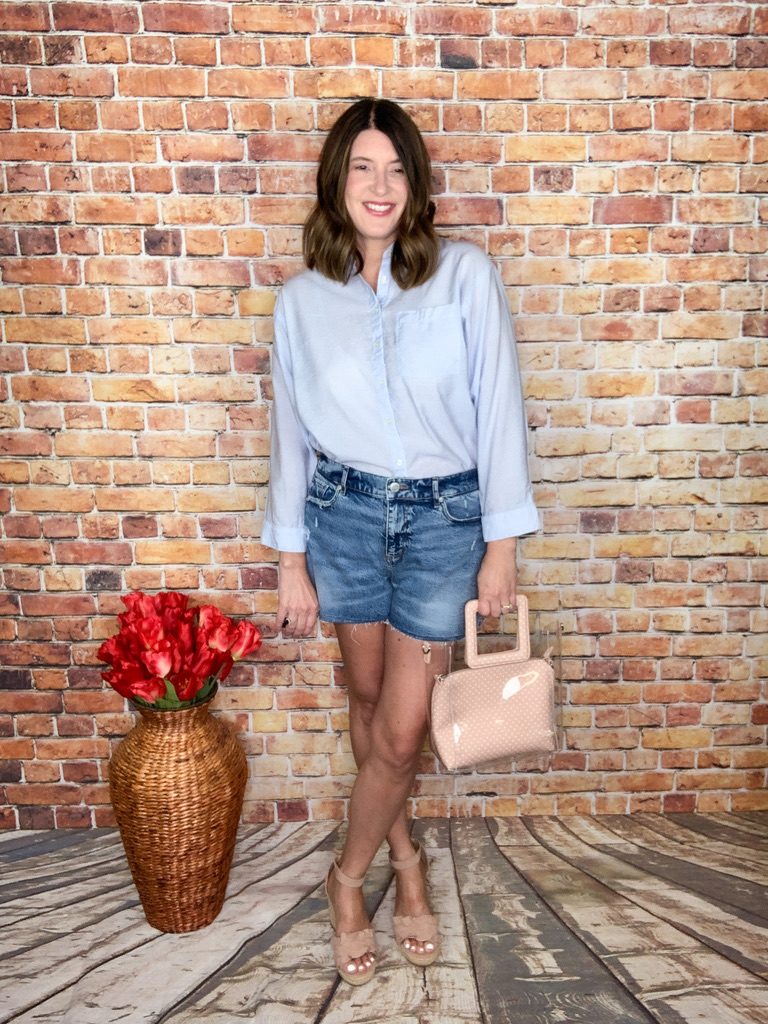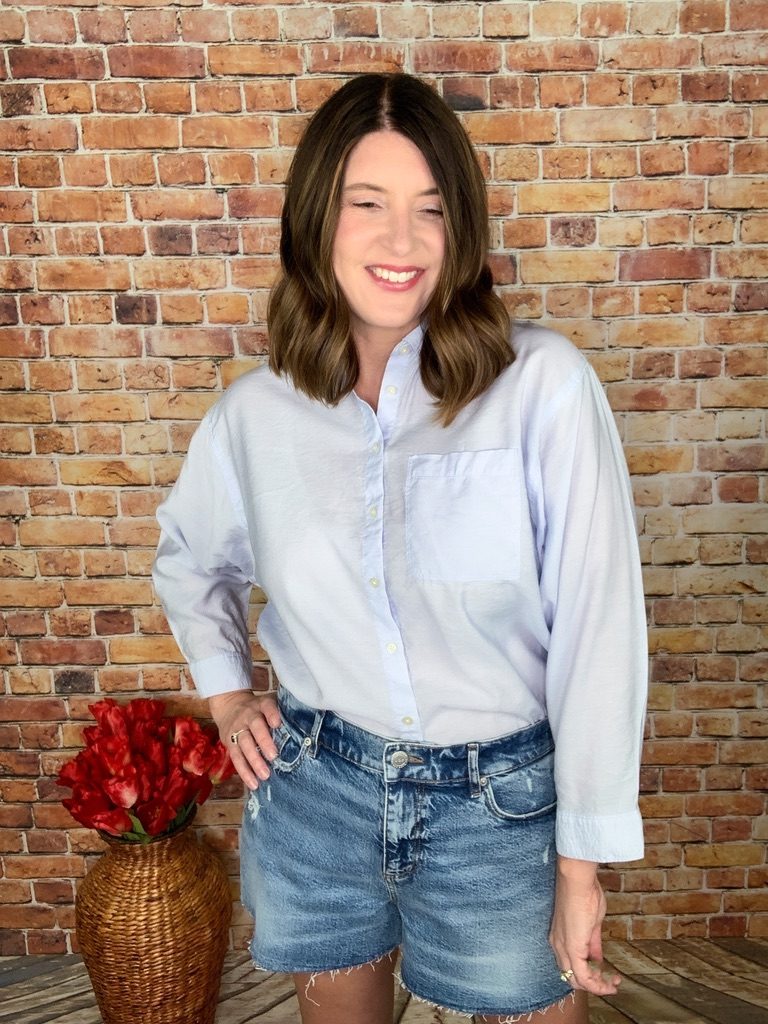 Black Tank & Blazer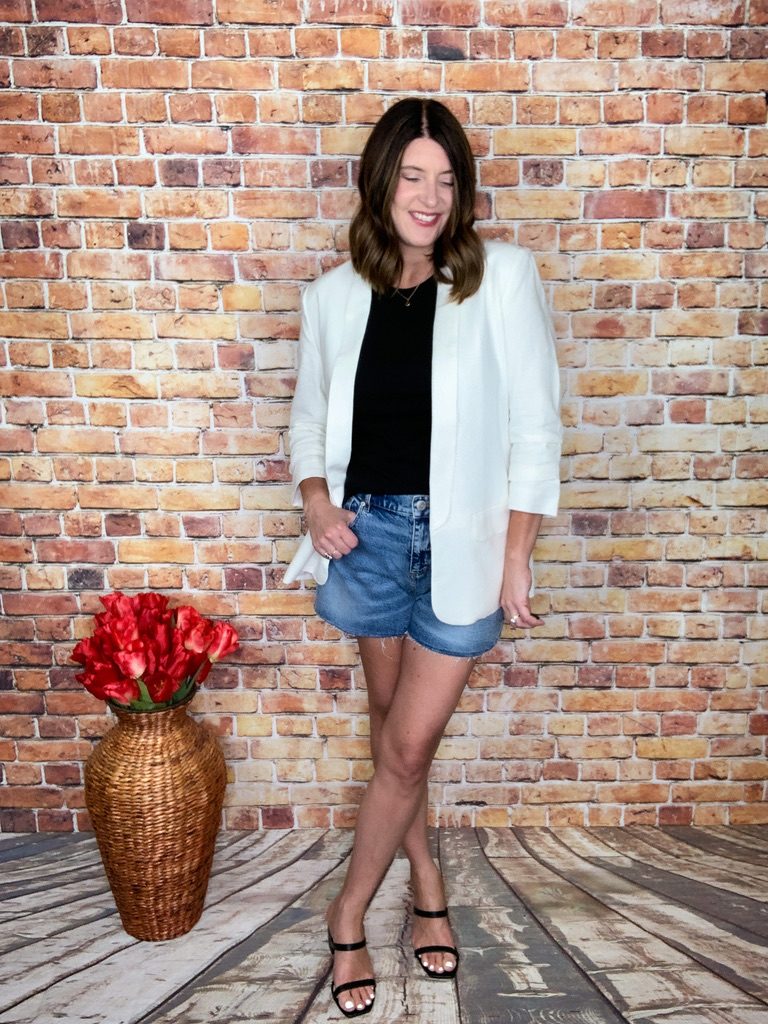 If you really want to dress up your denim shorts, try a tank and a blazer with some block heel sandals. This is my new white blazer and I have been styling it so many ways. If you would like to see more outfits with a white blazer, you might enjoy this post.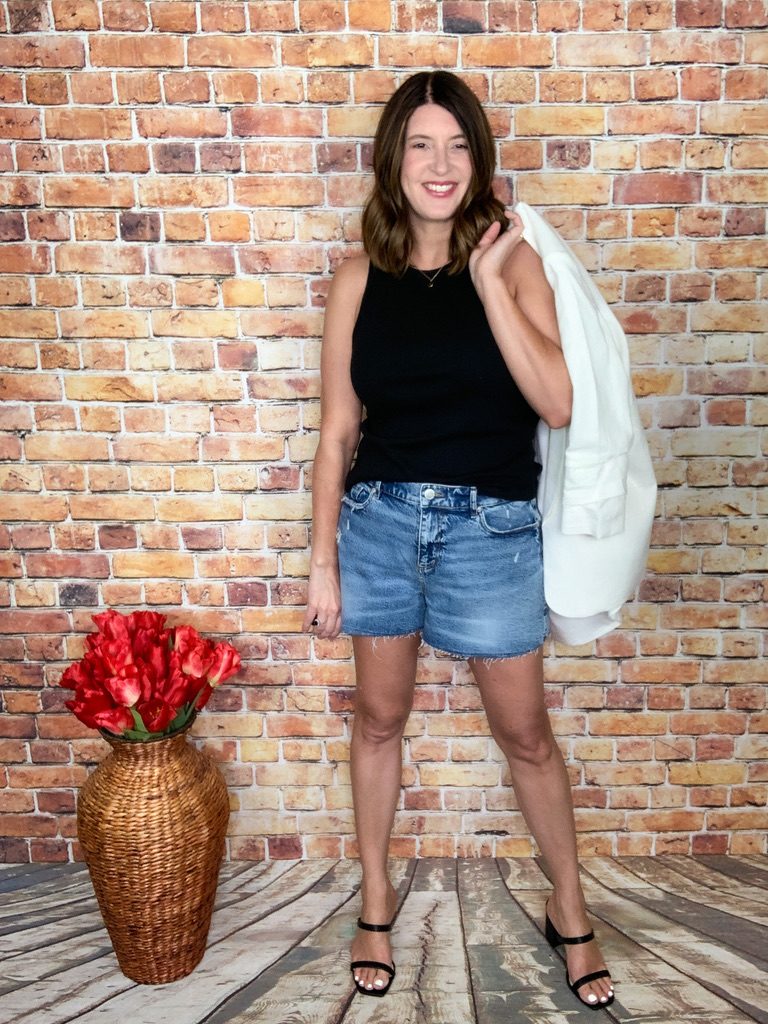 Will you be wearing denim shorts this year? There are so many ways to wear them, and I hope these examples were helpful!