The Coastal Grandmother aesthetic has taken social media by storm. Most of you are probably very familiar with this style which was inspired by the movie "Somethings Got To Give" starring Diane Keaton. This look represents the clean and classic style of middle aged women who can afford the finer things and live in a beach front home.
Back in the summer, I did a post on How to Nail The Coastal Grandmother Look. This has been a very popular post, so I thought I would do another one with coastal grandmother outfits for cold weather. I think most of us probably associate this look with summer style, but it very much applicable for the colder months as well.
The basics of this look are the same for winter styles as for summer. Think classic styles and neutral color palettes. Effortless, casual, comfortable, and sophisticated all at the same time!
Here are some outfit combinations I've put together to inspire you if you would like to enjoy the coastal grandmother look for late fall and winter.
Look #1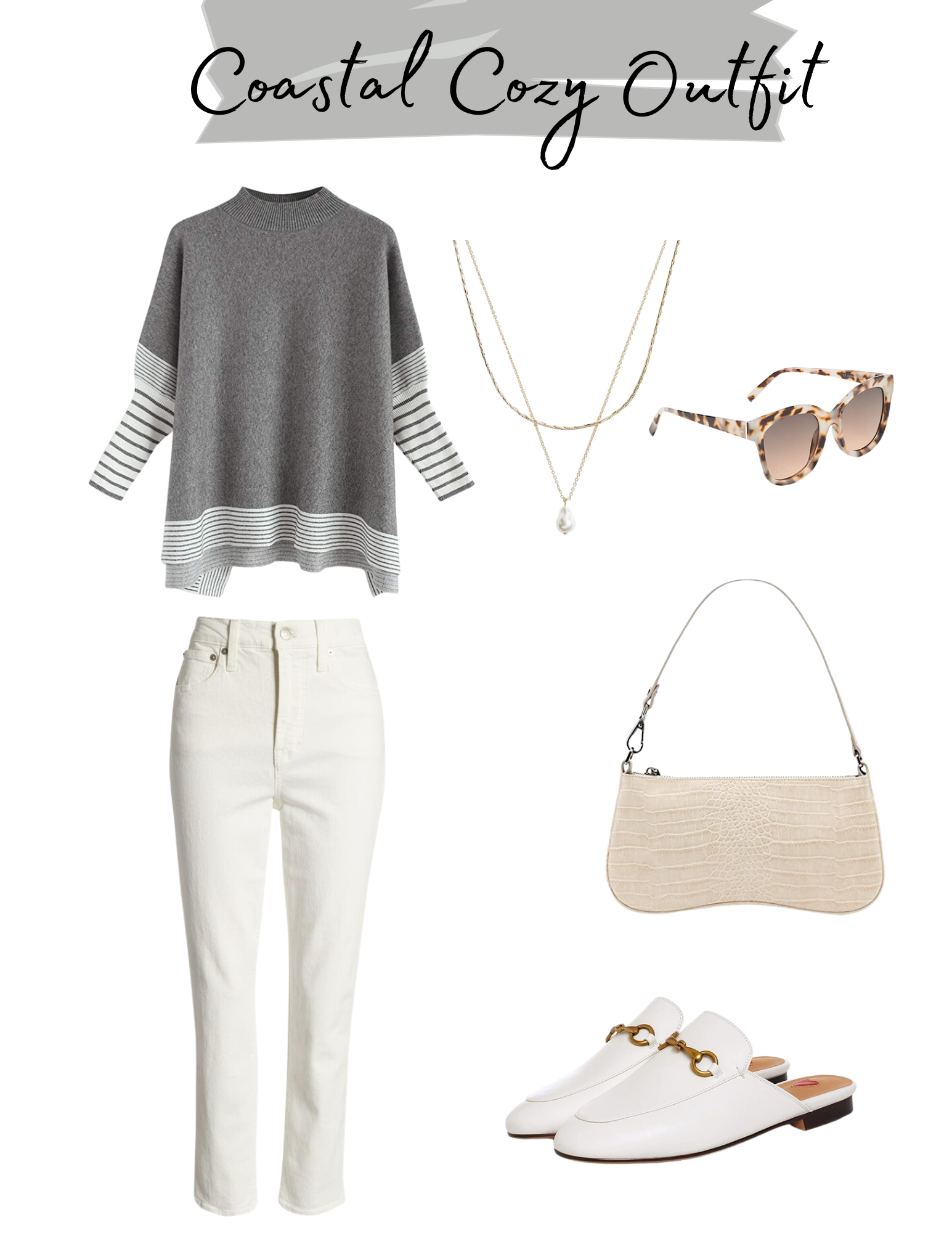 Notice in this outfit that white is still very appropriate for the fall and winter months. Pair your favorite white jeans with a cozy sweater and the combinations are endless.
Look #2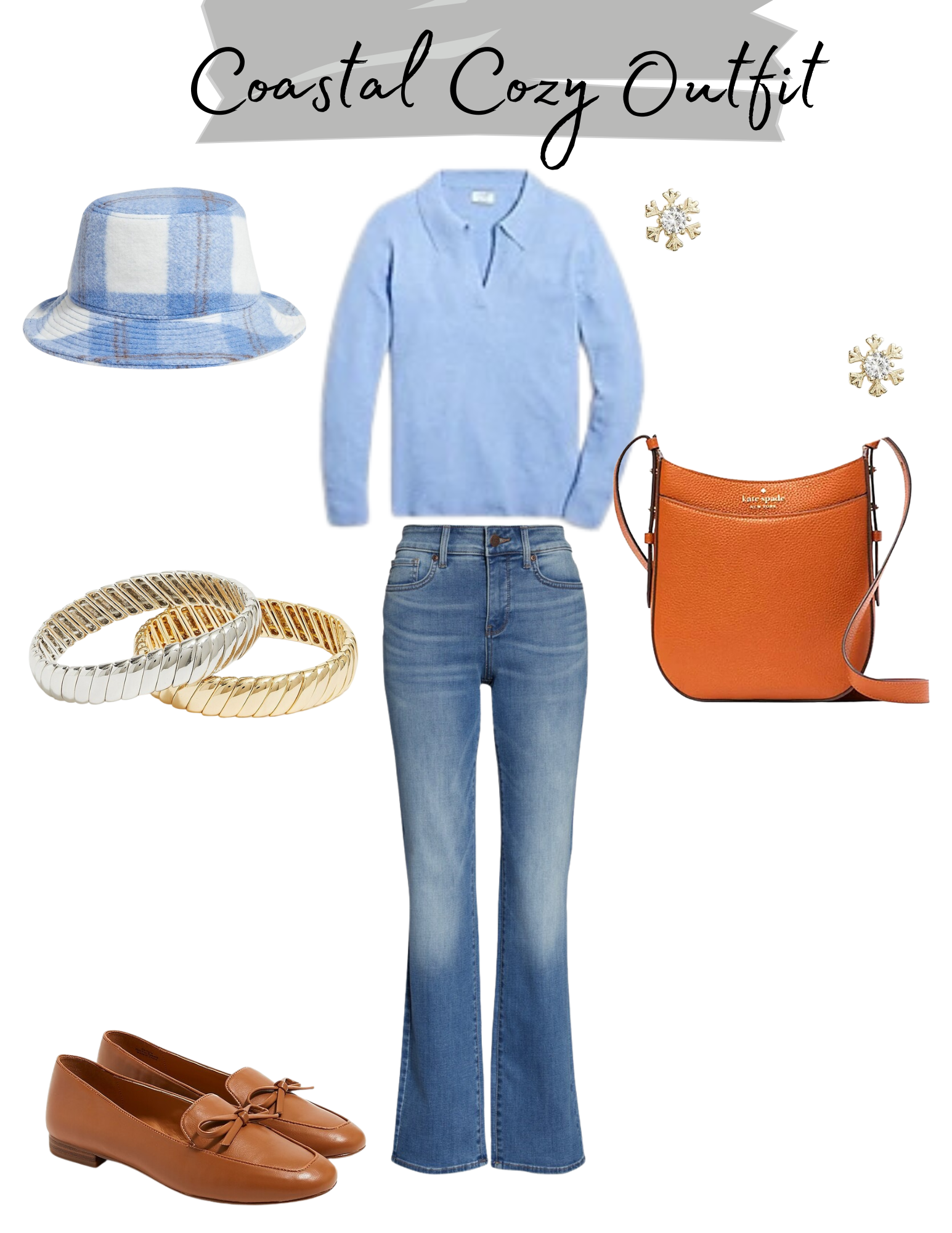 Here is cozy polo sweater paired with a mid-wash blue jean. I love the addition of the camel colored shoes and handbag. Don't forget the classic bucket hat in a classic wool blend.
Here is my own version of this outfit from items I found in my closet. My sweater is from Target and my jeans are from Old Navy.
Look #3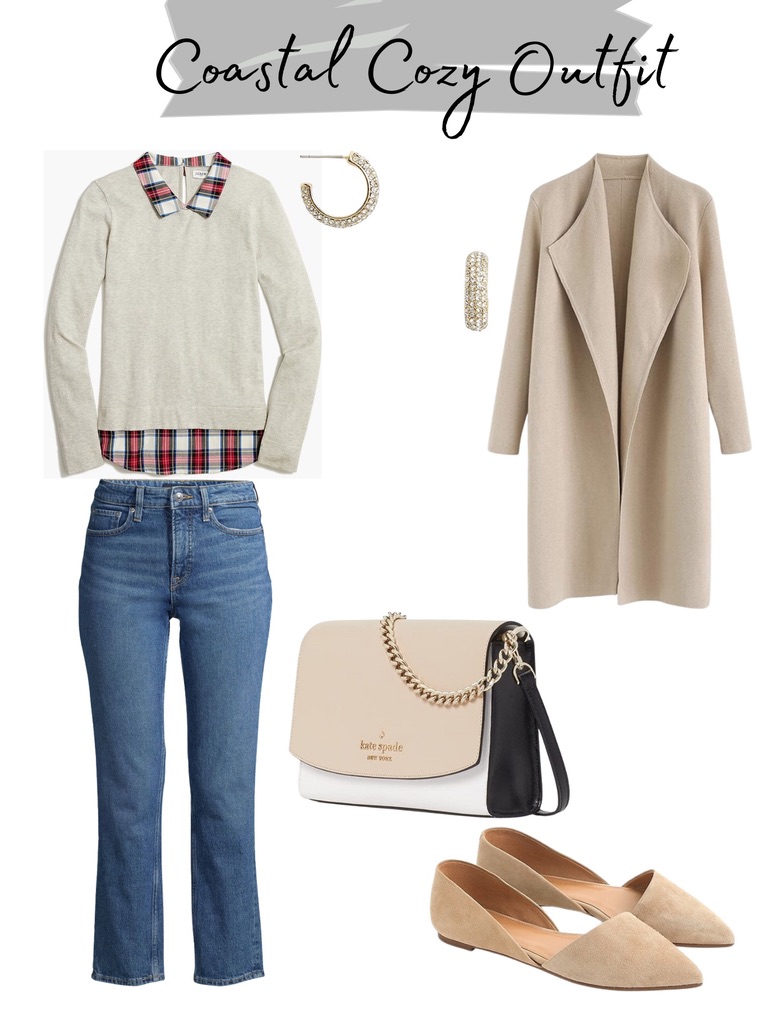 Cold weather coastal grandmother looks need to include some classic plaid. This two in one sweater from J. Crew Factory gives a layered look without all the fuss! The lightweight coat is gorgeous and completes the look.
Here is my version of this outfit.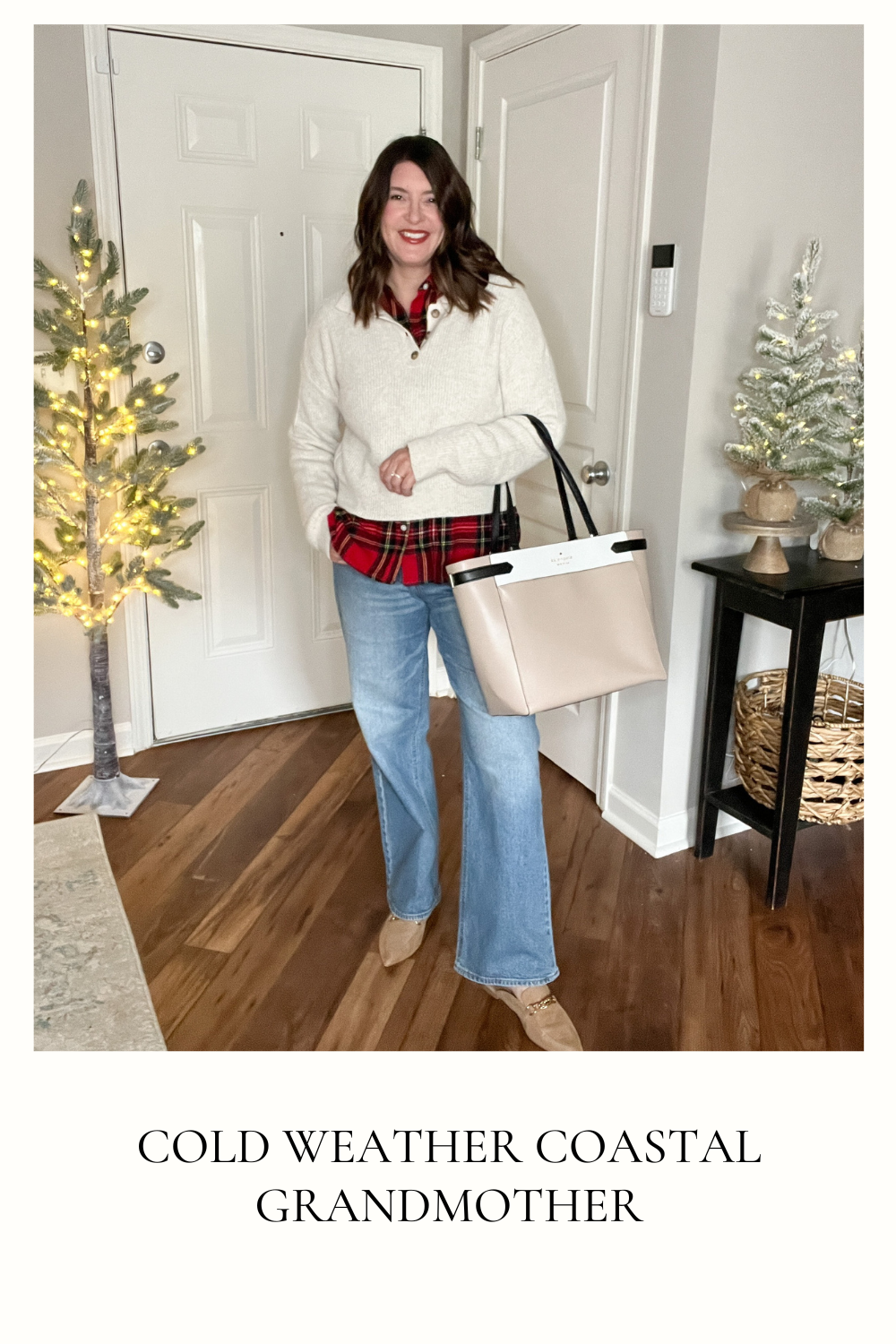 Look #4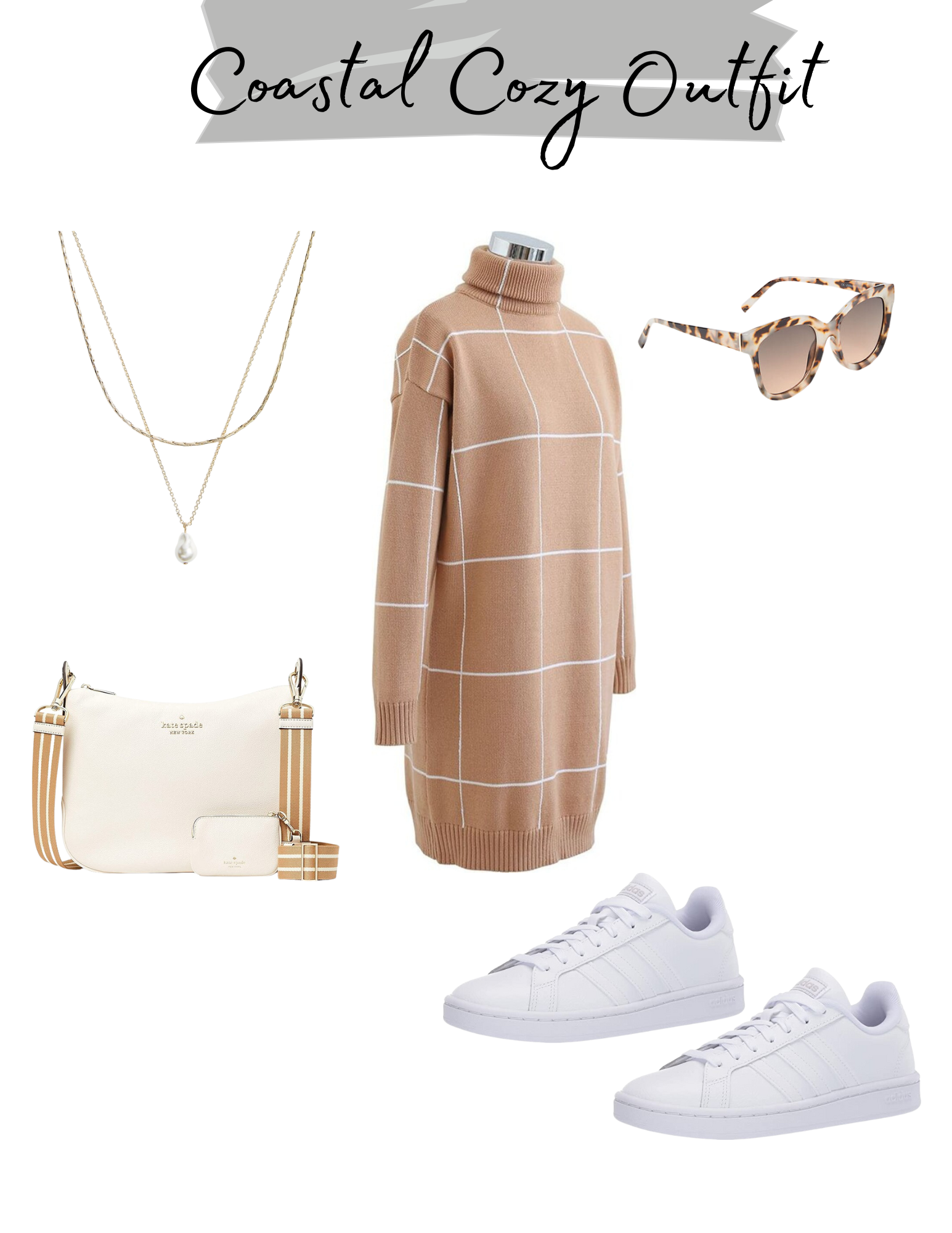 This may be my favorite look because I love to wear dresses! I plan to order this dress from Chic Wish (available on Amazon). You could dress it up with tall boots or keep it coastal cozy with some simple white sneakers.
I shopped my closet for another sweater dress, and I chose this fair isle style from Loft (last year). I plan to wear this one as much as possible this year.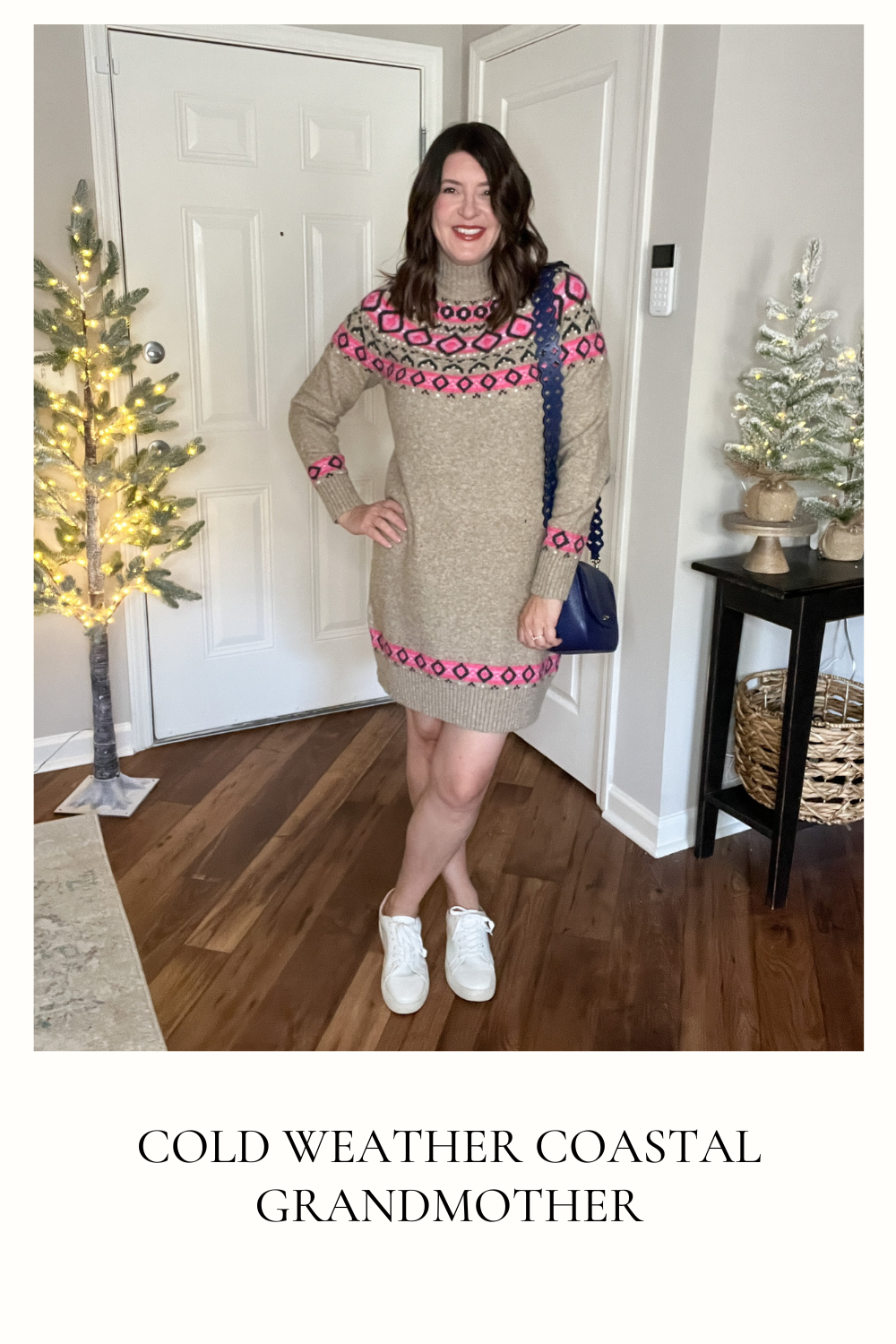 Look #5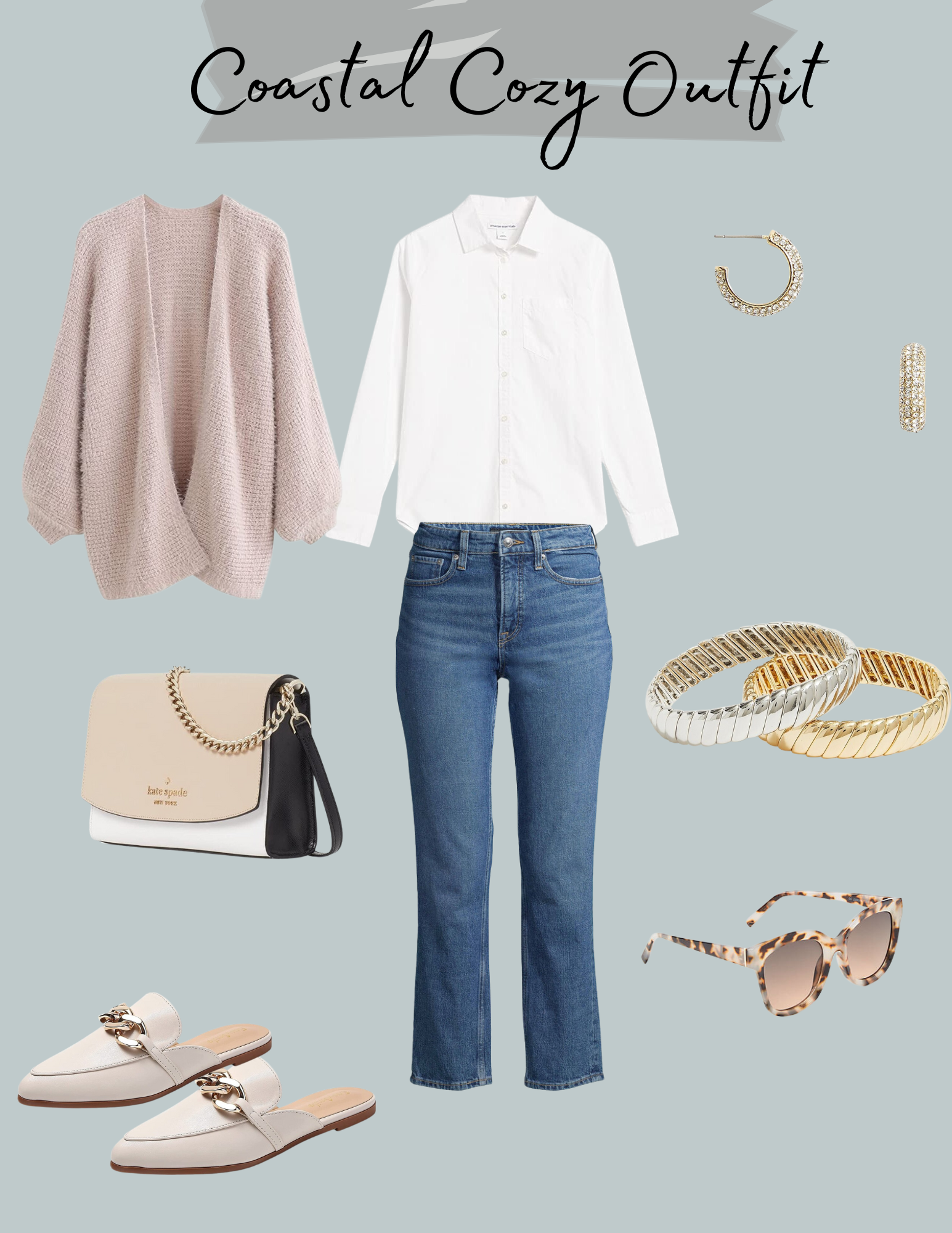 Those classic button downs can be used for cold weather looks, and are perfect for layering.
Look #6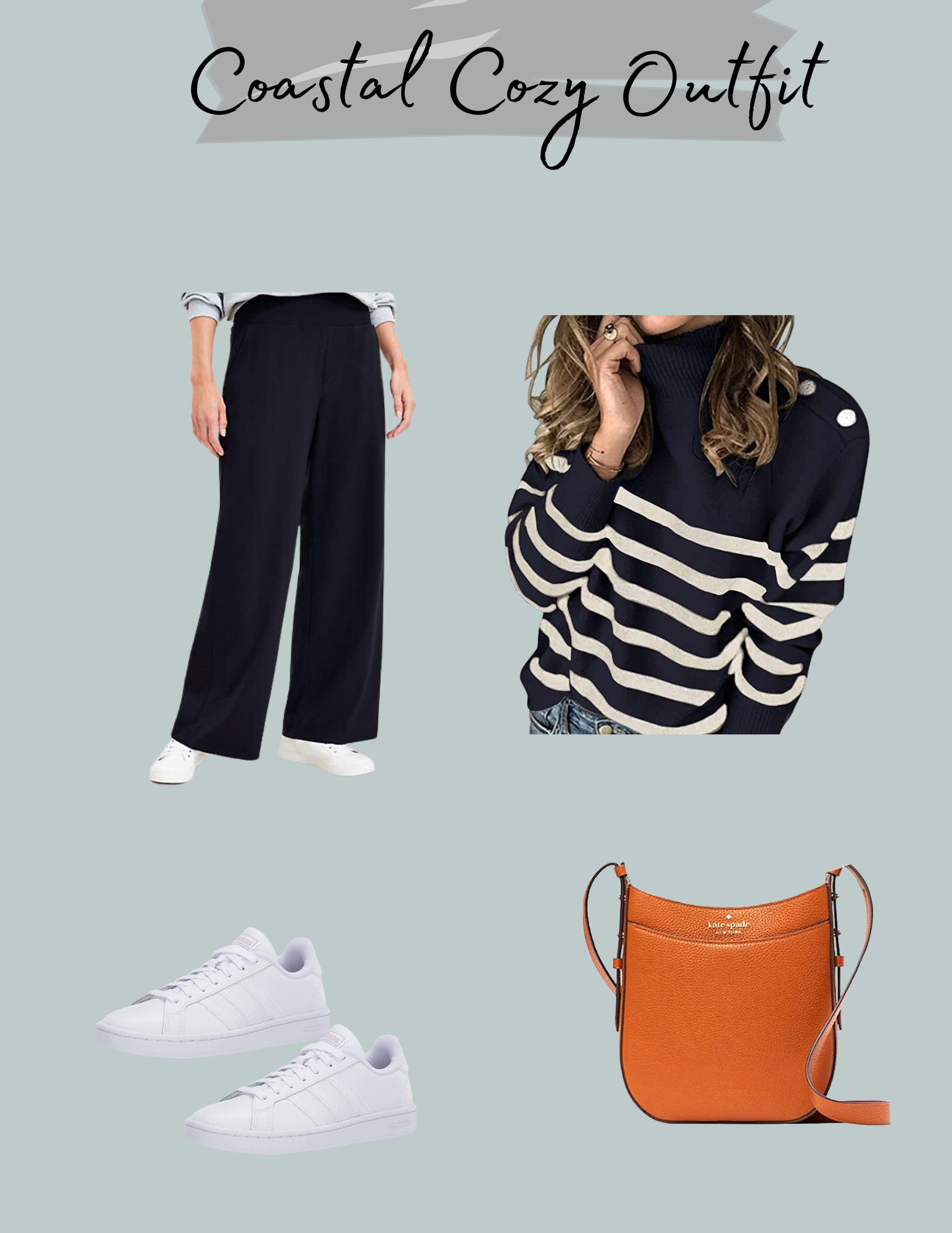 A pair of wide leg trousers and a striped sweater is another easy coastal cozy look. Pair with sneakers for that casual coastal grandmother vibe.
Look #7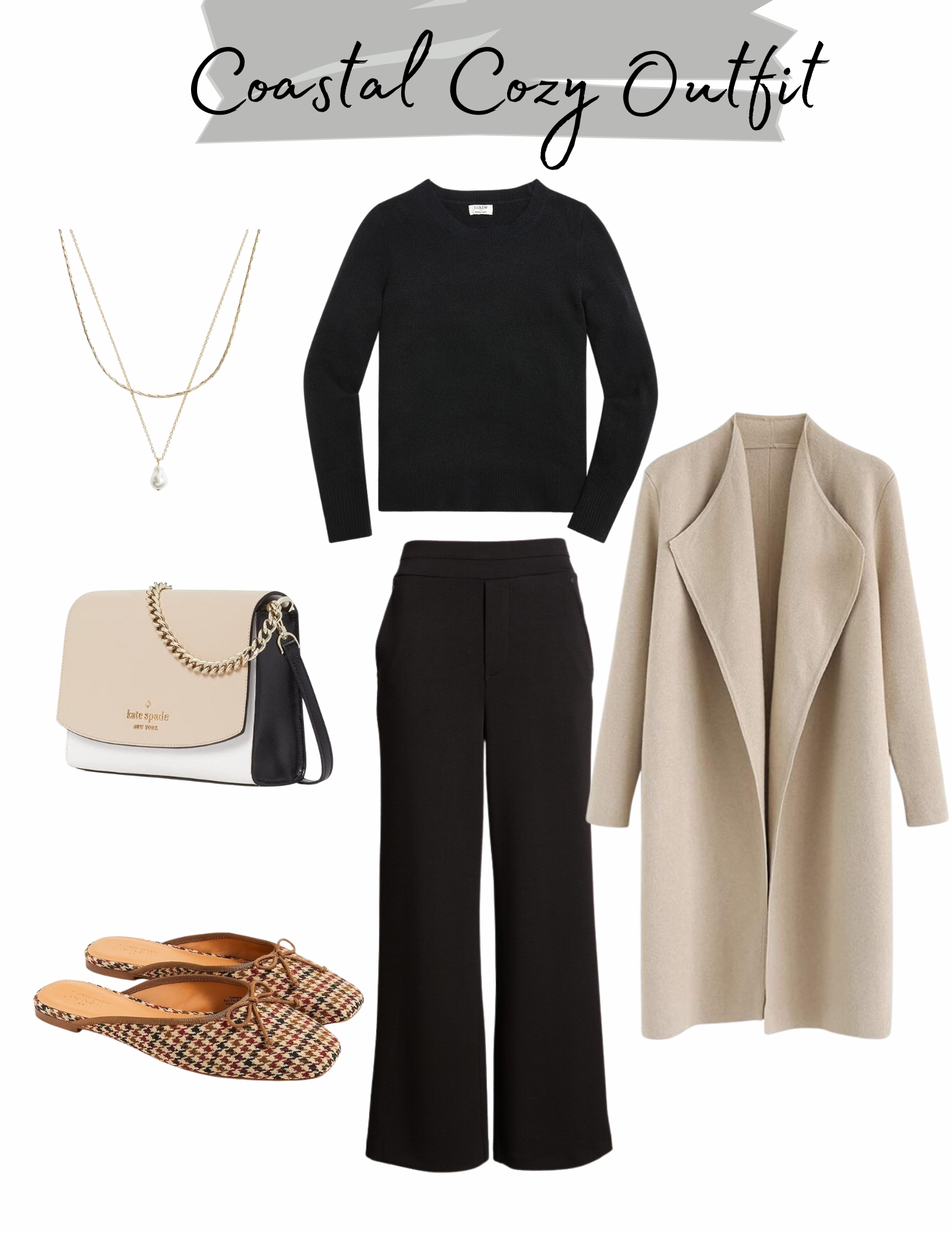 Monochromatic looks are always a safe choice, and this all black outfit could not be more chic. Just add the outer layer for extra warmth.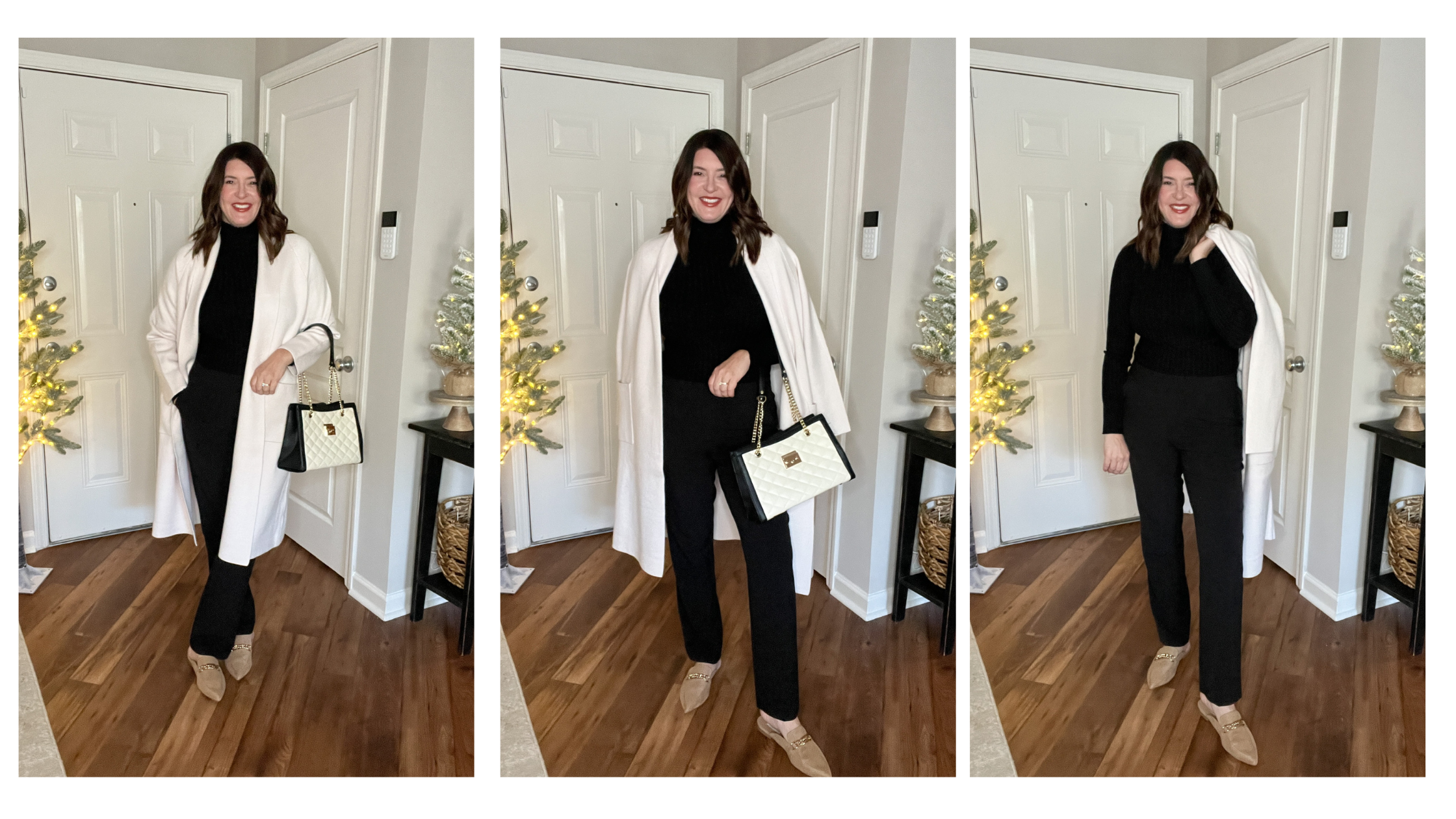 Look #8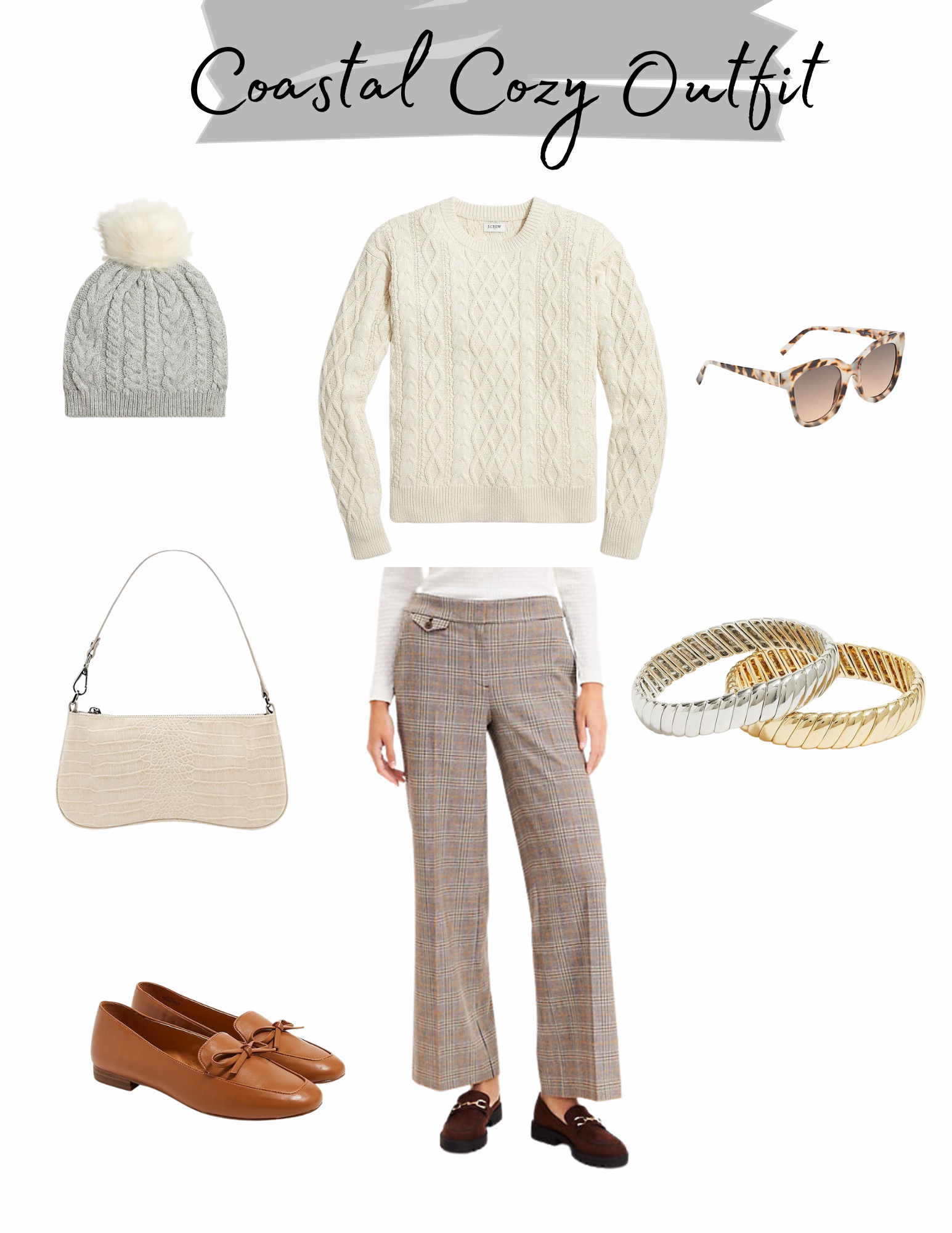 The last outfit is a neutral sweater with plaid trousers. I love this look with loafers, but you could substitute any flat or mules.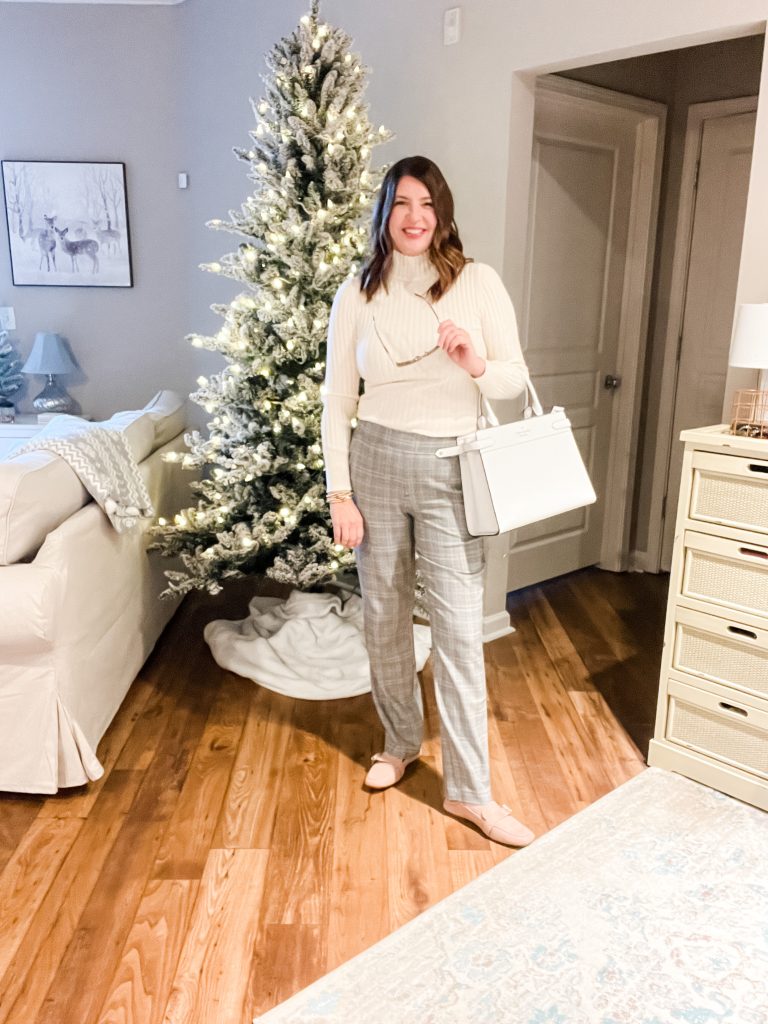 I do not have a cream cable knit sweater, so I substituted a mock turtle neck instead. You don't always have to have the exact pieces to recreate a look.
I hope these eight outfits have given you some inspiration. How many can you recreate from your closet?