Thanksgiving is just around the corner, so I want to offer you some comfortable Thanksgiving outfits that will also have you feeling festive. My family goes casual for Thanksgiving, but I do like to put a little thought into what I wear for any holiday. It's really all about the food and fellowship, so of course comfort is top priority!
Comfortable Thanksgiving Dresses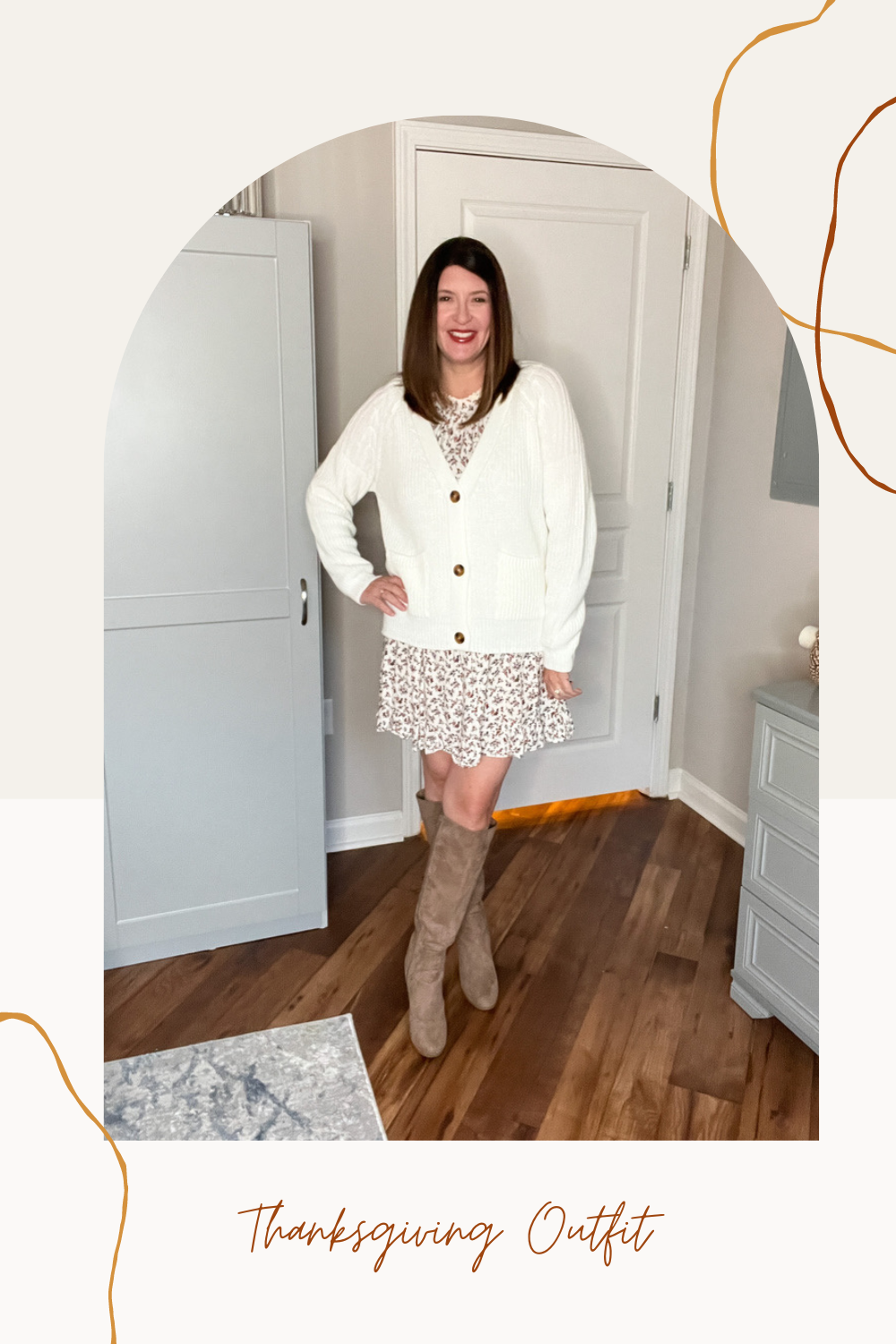 Sometimes a dress is the most comfortable option for Thanksgiving since there is no waistband to remind you of how much you have eaten. I like to layer a short dress with a pullover or cardigan sweater. Add some tall boots and your outfit is complete.
The dress shown above is two years old and from Target. It's been in my wardrobe year around and I've styled it many ways. I layered this chunky knit cardigan by Time And Tru over the dress. This is a good way to use your spring and summer dress year around. Here are some other ways I've styled this dress over the years.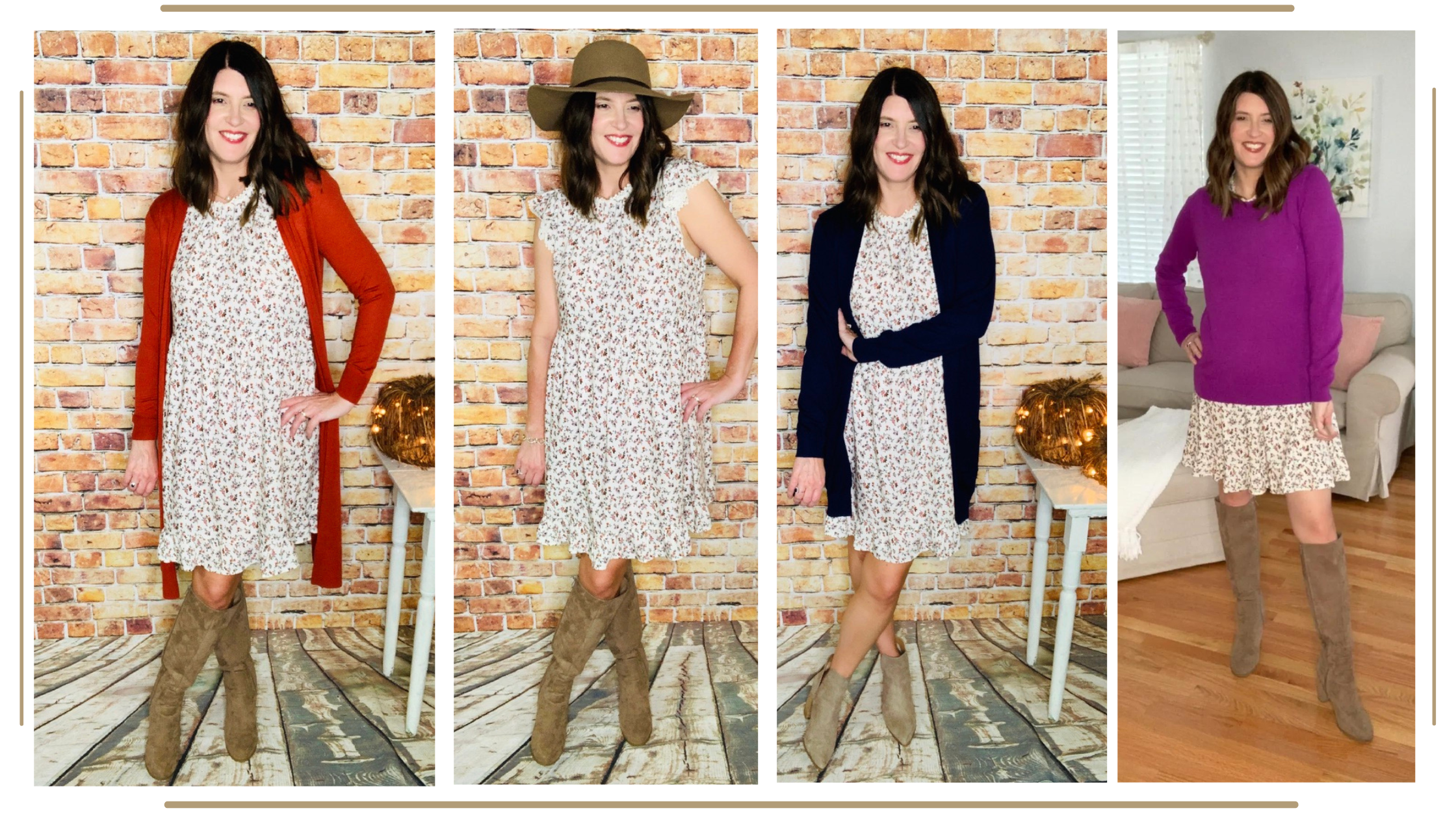 Here is an example of how to recreate this look. These are all currently available. Otherwise, just look for a cute floral dress in your closet and layer it with a sweater!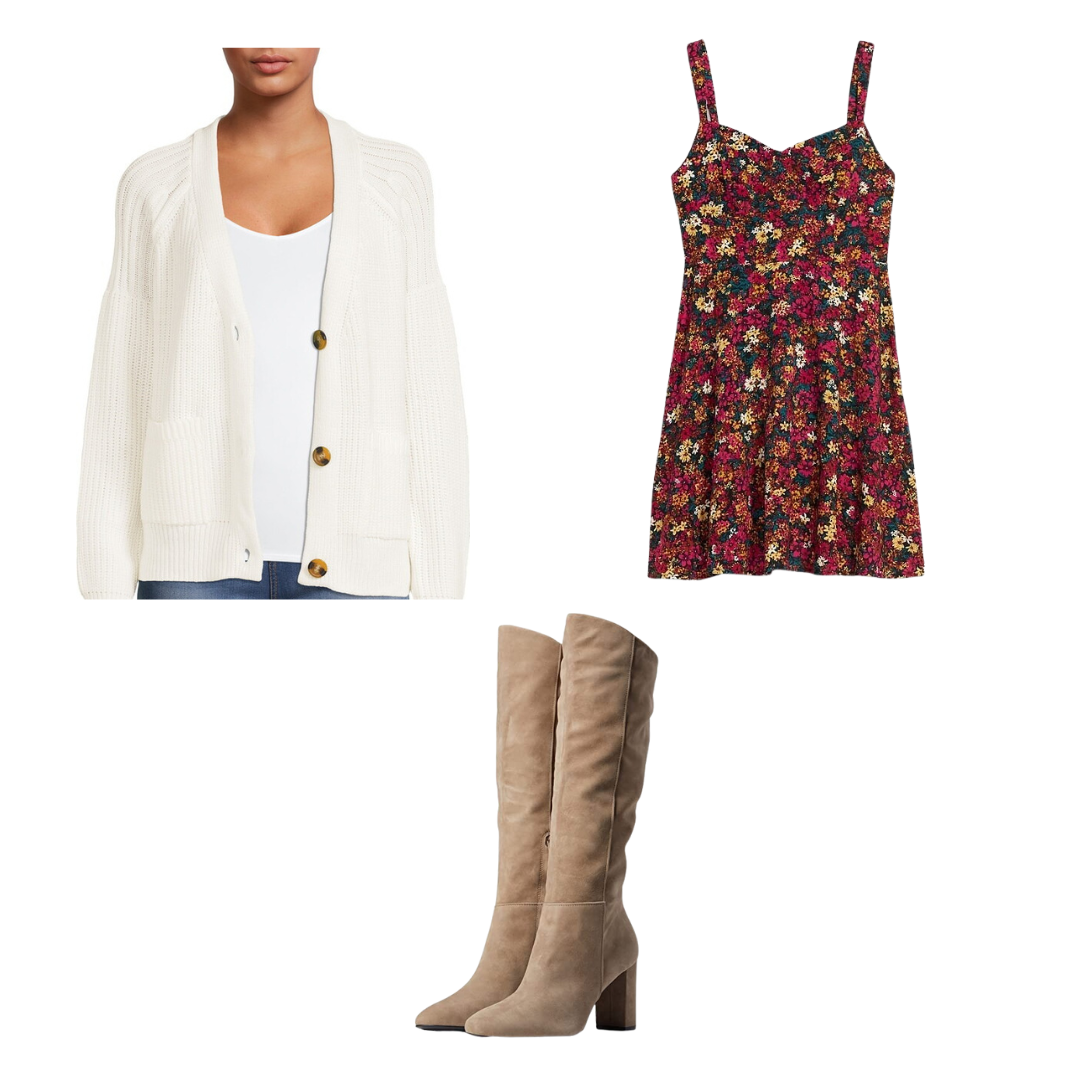 Another comfortable dress option is a sweater dress. These are cozy and great if you live in a colder climate. My favorite place to shop for sweater dresses is Loft. This navy sweater dress has been in my wardrobe since 2020 and I still enjoy wearing it.
My coatigan is from Marshall's, so I will link a some similar styles. Here are some sweater dresses I'm loving right now.
Looks With Jeans
Thanksgiving is one time of year when we can all agree that skinny jeans are not a good choice. Yay for more relaxed styles! I have put together three different looks centered around jeans.
One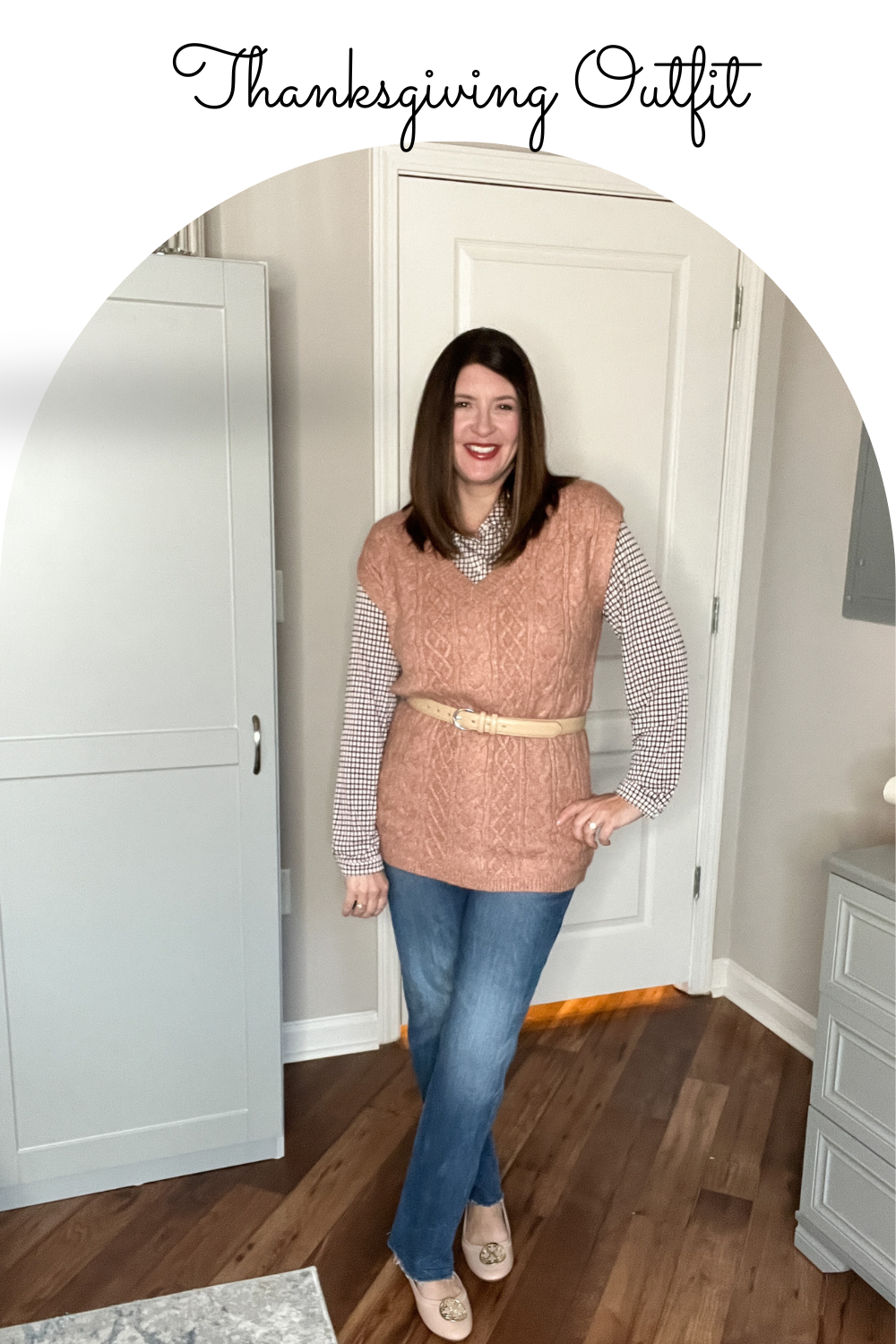 The first look is a layered outfit with some straight leg jeans, and lightweight plaid button down shirt, and a sweater vest. Since this sweater vest (from Marshall's) is long, I belted it to give me some shape. I can always loosen it a notch after Thanksgiving dinner.
Similar Vest / Similar Top / Similar Jeans
Two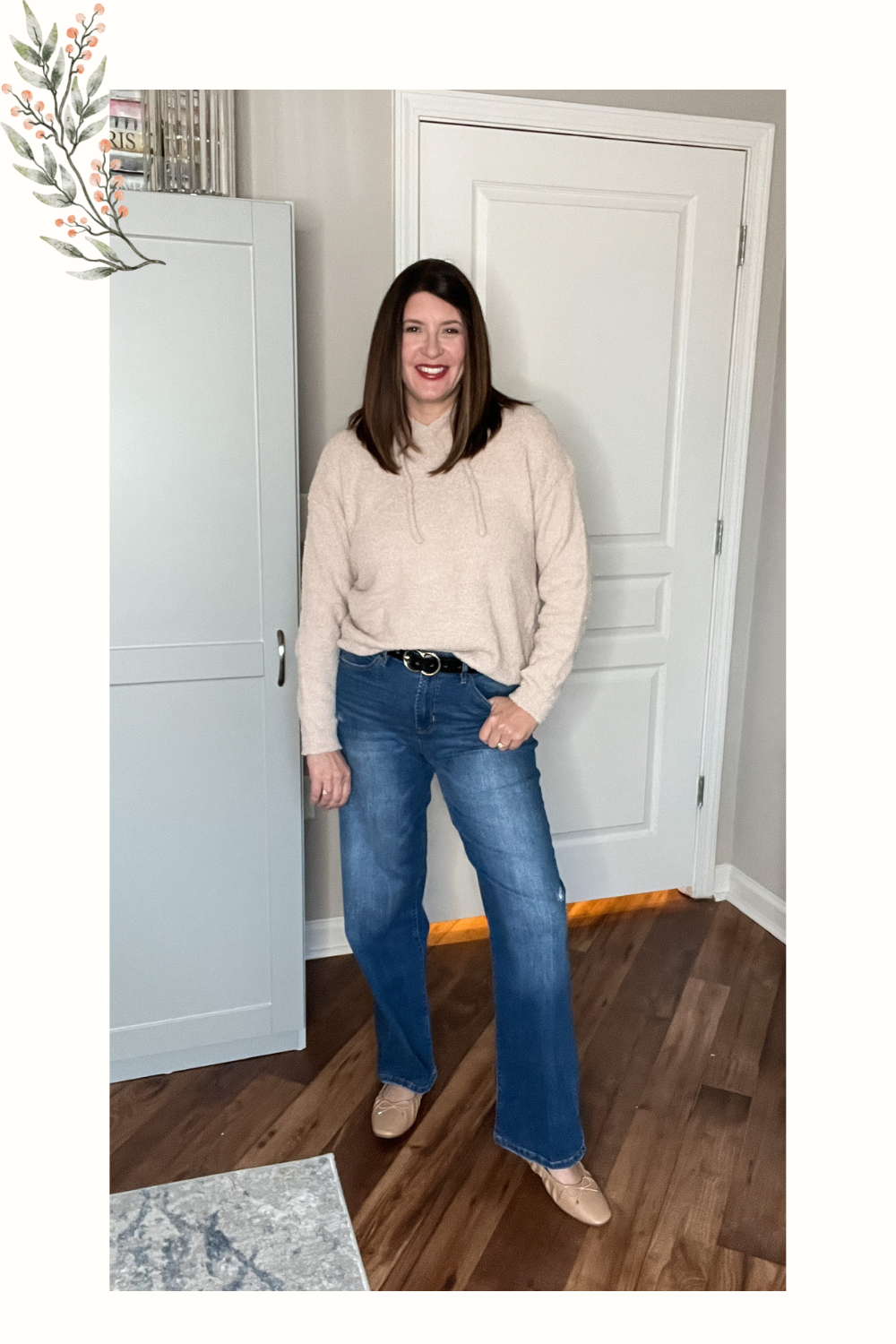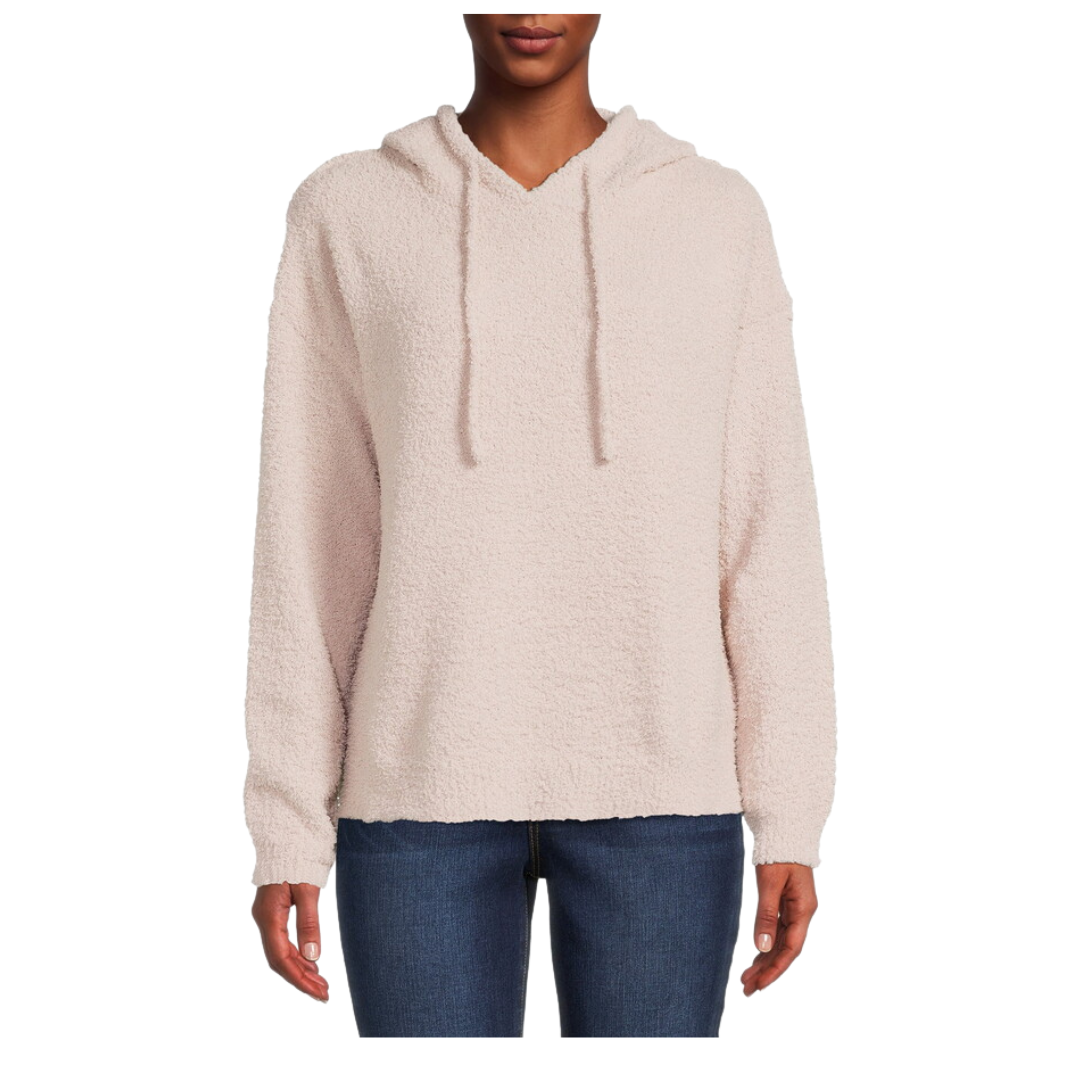 This cozy hooded sweater is a recent Walmart purchase. I love the color and the feel of this one! It comes in several other colors and I'm wearing a size medium.
Three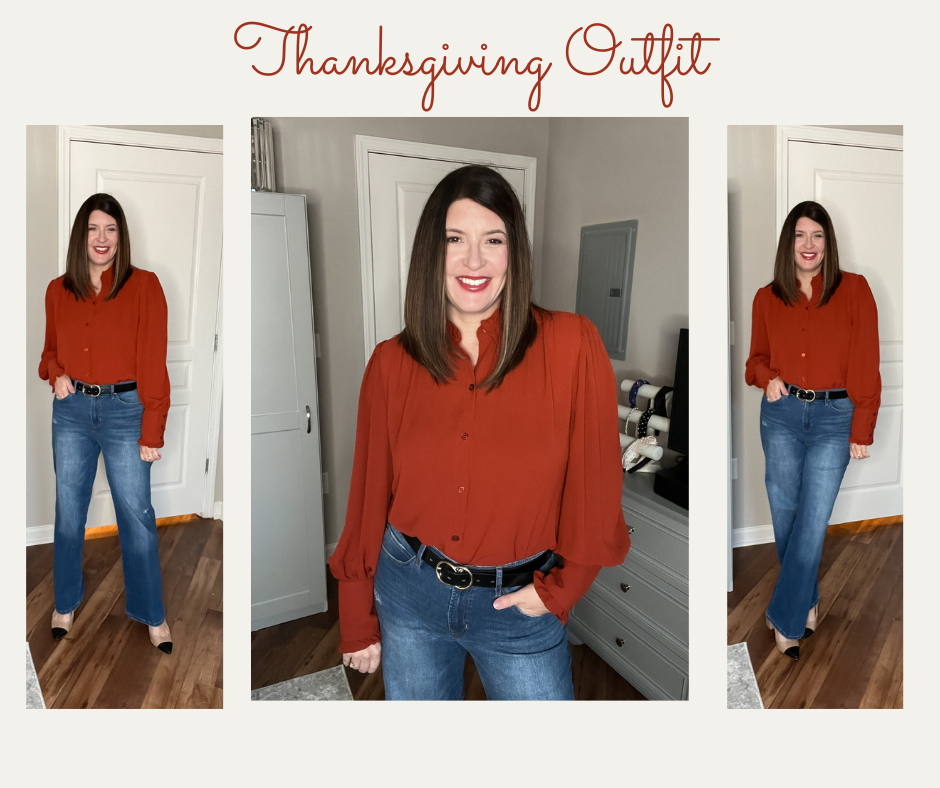 Button down dress shirts have become a favorite style of mine. They are chic, and paired with jeans you can wear them for so many occasions. This is another top from either Marshall's or T.J. Maxx, so I can't link it for you.
Wearing a burnt orange or vibrant fall color is a great way to dress for Thanksgiving! Below are lots of options if you are looking for one.
Elevated Lounge
I adore loungewear, and no one will blame you if you go for ultimate comfort as long as you do it with the right pieces. Elevated loungewear is easy to find and so fun to style.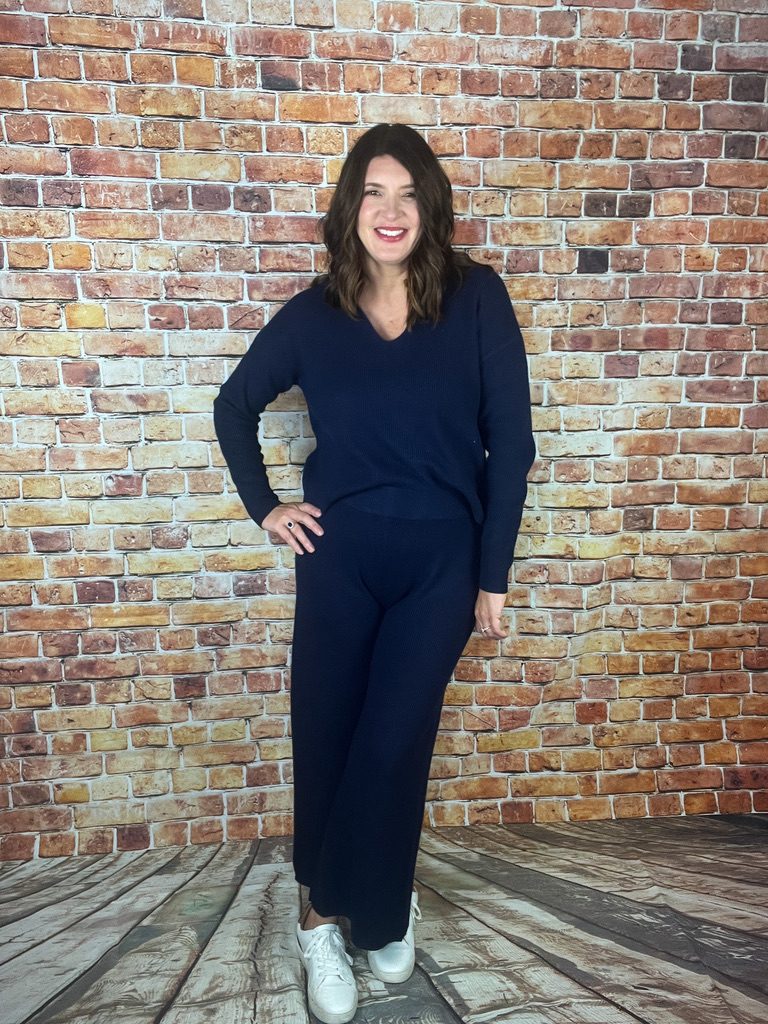 This navy set is from Target. The pants are the same sweater knit as the top and I'm wearing a medium in both pieces. Other colors are available.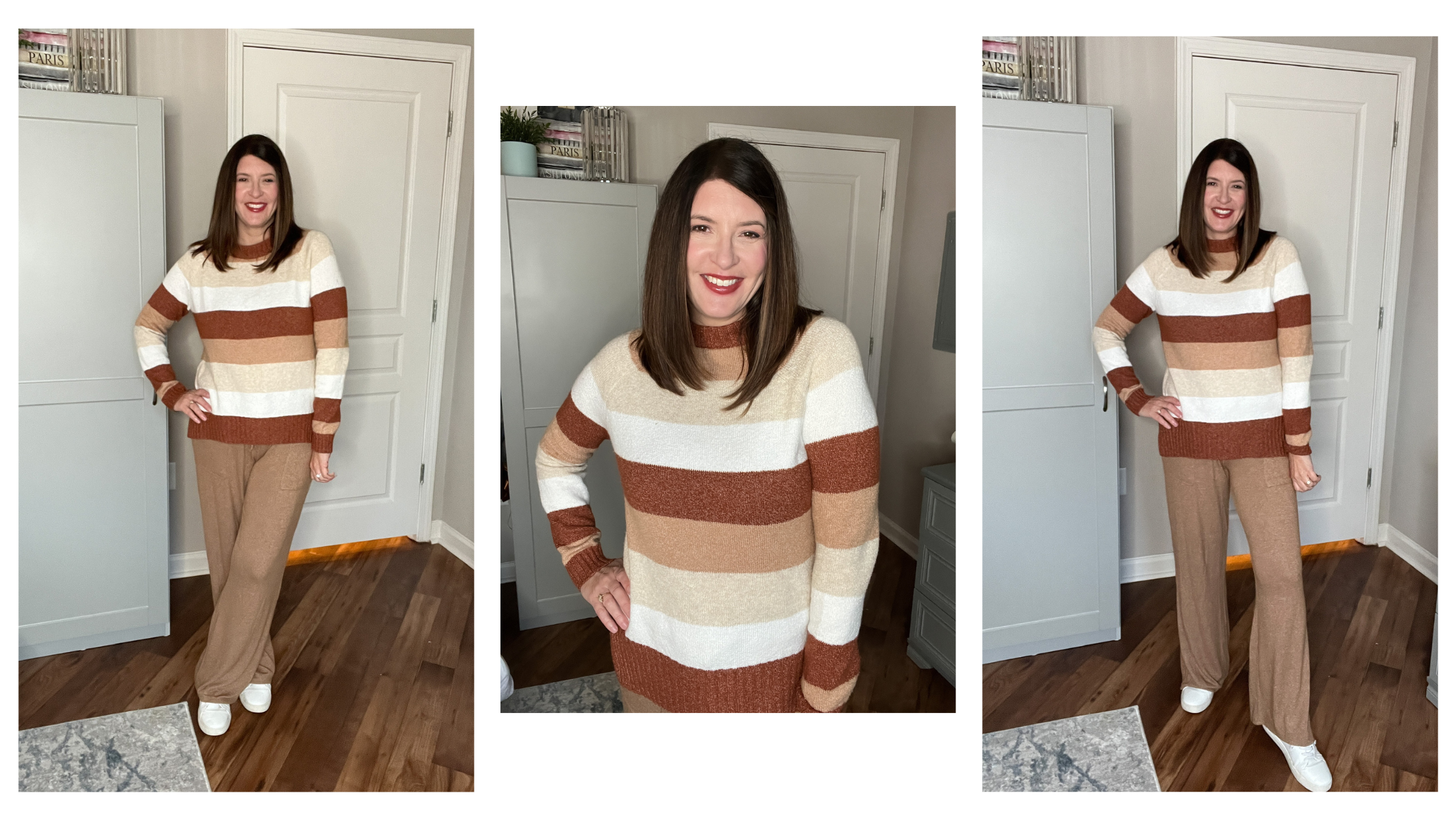 This last elevated lounge inspired Thanksgiving outfit is a Time And Tru sweater and some super soft lounge pants from Target. This sweater is very affordable and Walmart has these every year in lots of different color combinations. I think these neutral stripes are perfect for fall.
The wide leg pants are by Stars Above. I've had several of their pieces of the years, and I love all of them.
Thanks for following along…I hope you enjoyed these outfit ideas!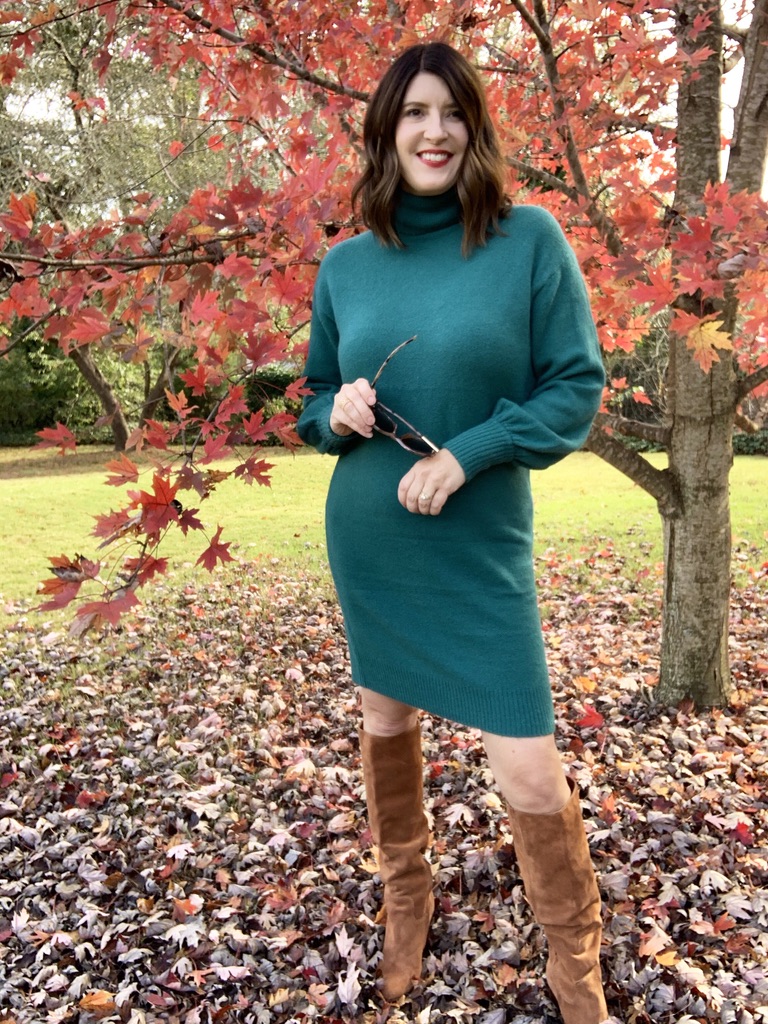 Other posts you might enjoy: