During the month of November, I have tried several new makeup products and today I want to share my new makeup faves & fail. There is actually only one fail, and the rest were all impressive!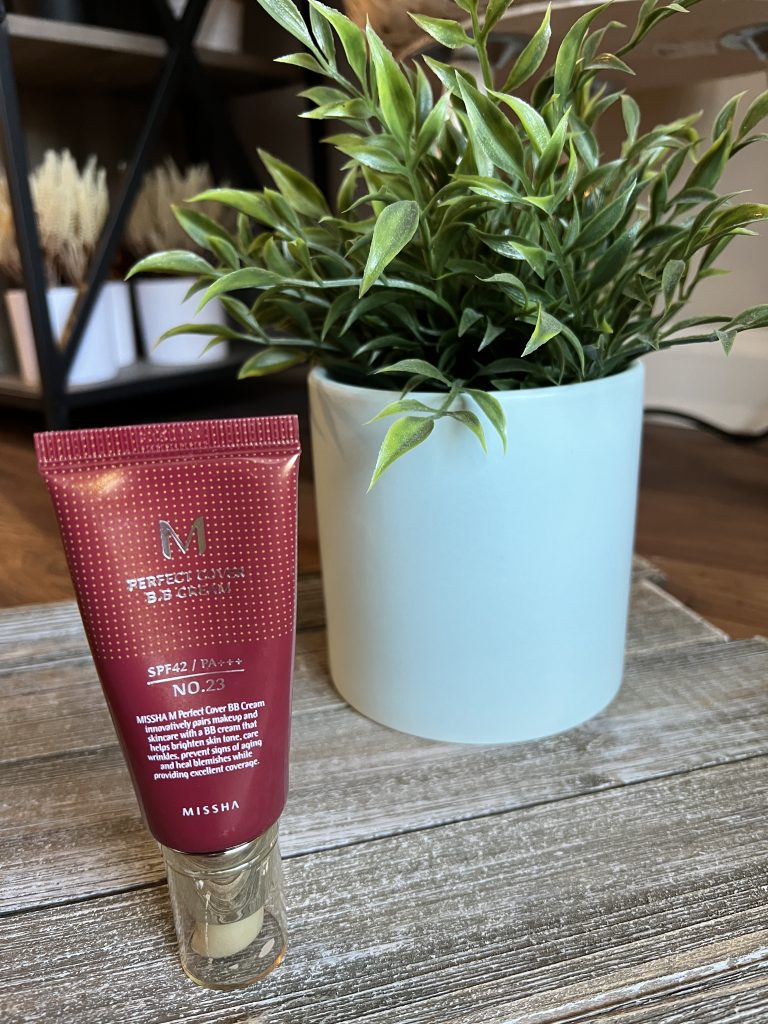 This is a BB Cream by K-Beauty, a Korean company. I first saw this on Laura Rae's YouTube channel. She has great content for us over 50 women. Here is the link to her channel. She featured this product in a recent video and I decided to give it a try.
Let me just say that I am so impressed with this! This is a 3-in-1 cream that provides medium to full coverage, sun protection, and skincare all in one product. It contains Hyaluronic Acid and Ceramide to moisturize and reduce the look of fine lines and wrinkles. It also has an SPF of 42 and a PA+++ rating, which means that it also protects your skin from UVA rays.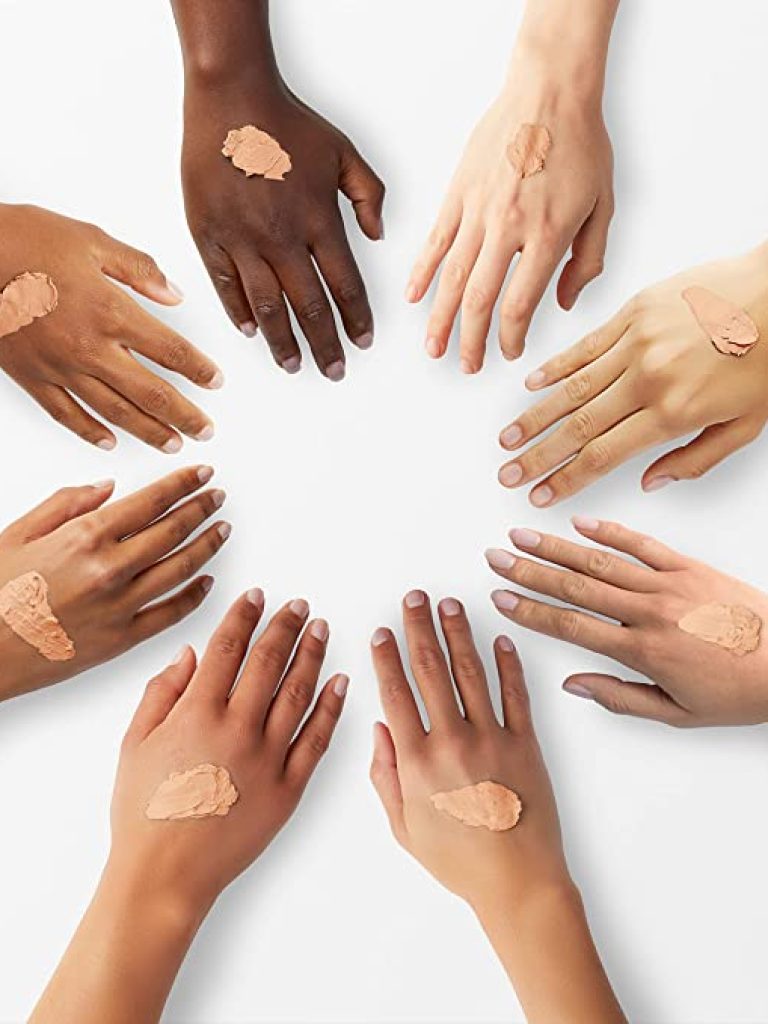 The shade range is a bit limited, but I'm wearing shade 23 Natural Beige which is a good match for me and my cool undertones.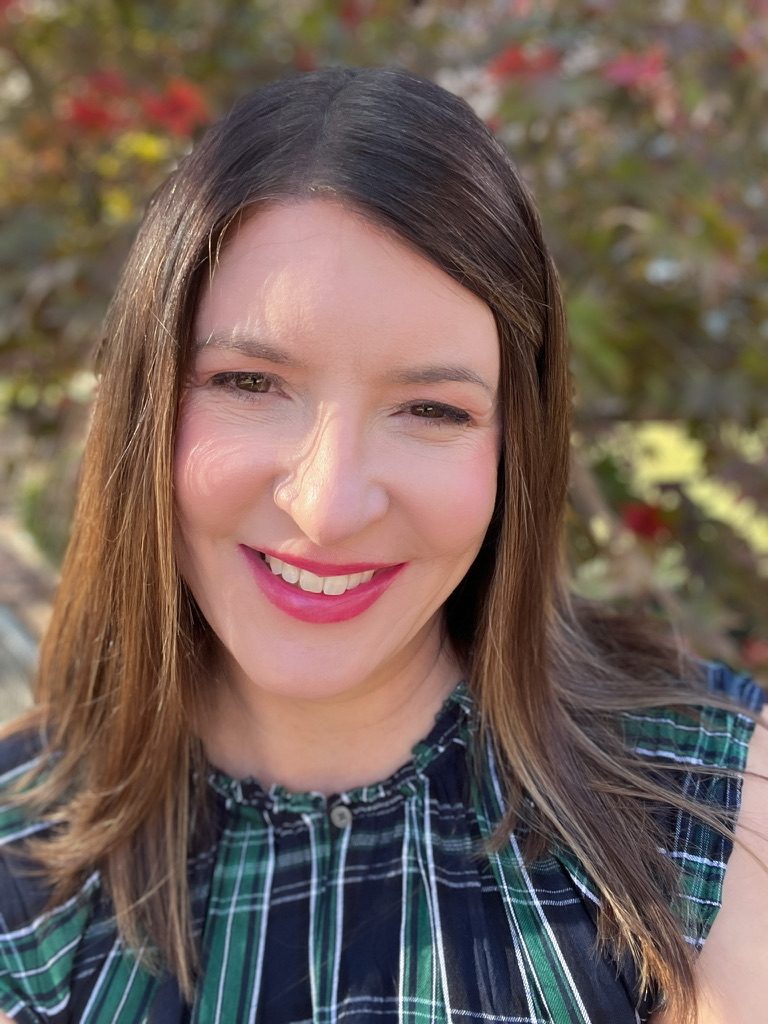 This is a thicker formula that gives full coverage; however, it does not feel heavy like makeup. I was amazed at how flattering it was on my skin, and I've been wearing it every day since I got it! The price point makes it even more attractive at only $10.95.
This is a product that I will most definitely be repurchasing!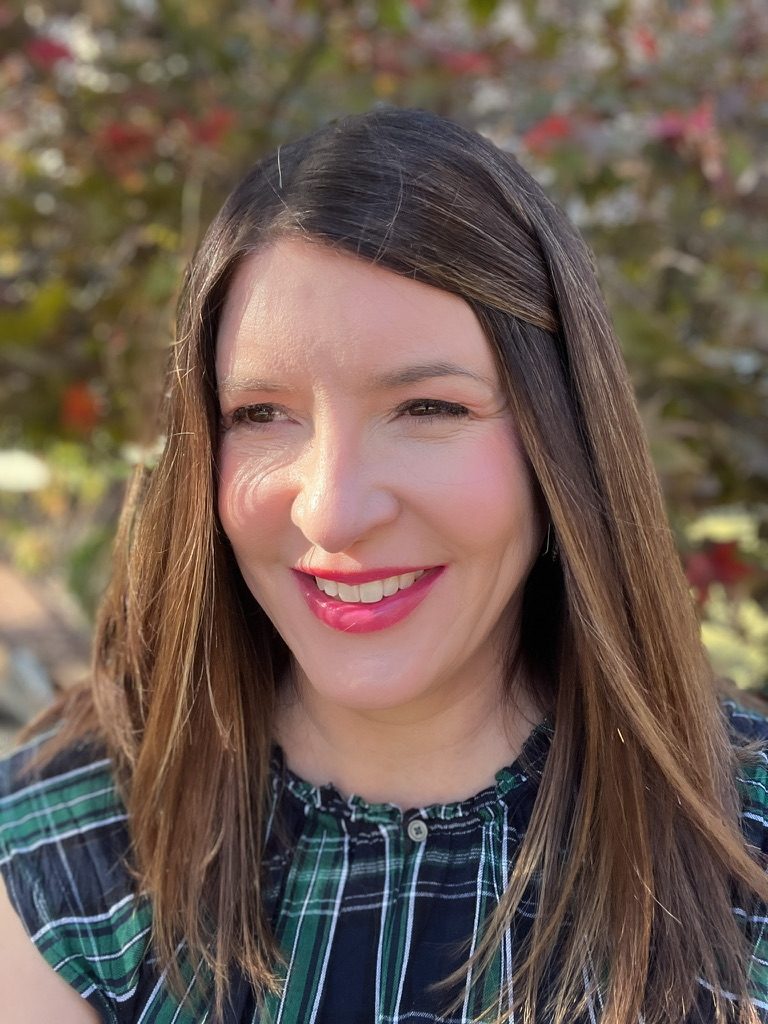 I love to try new blush, and I recently picked up this Rare Beauty Liquid Blush gift set at Sephora. I love all the colors, and they would make great Christmas gifts! The shade I'm wearing here is "Happy". The gift set has one full size and two mini size for $30. The regular full size by itself is $20.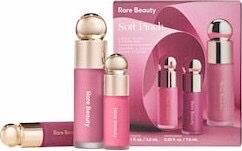 These are highly pigmented and it only takes a tiny dot or two to get a beautiful flush of color. I would recommend applying a dot to the back of your hand and then dotting in on your cheeks. This will avoid getting too much product on your skin.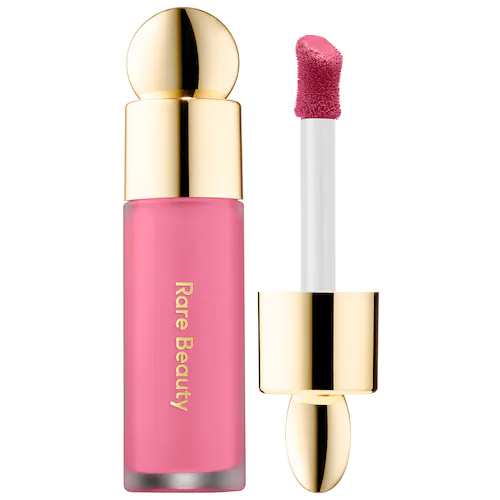 If you missed my recent post on my favorite blushes for mature skin, you can see it here. I will be adding this blush to that list.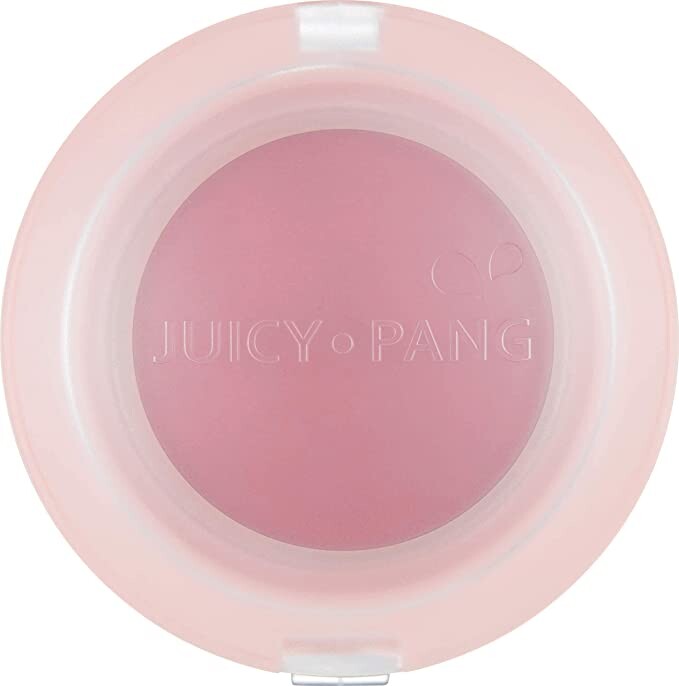 Don't let the strange name of this turn you off. This is a beautiful blush by K-Beauty. It is a cream to powder formula that feel bouncy to the touch. The finish has a shimmer to it that is just so pretty. No need to wear a highlighter with this formula.
I purchased the shade Vl01 Cool Lavender Pink. There are also 5 other shades to choose from.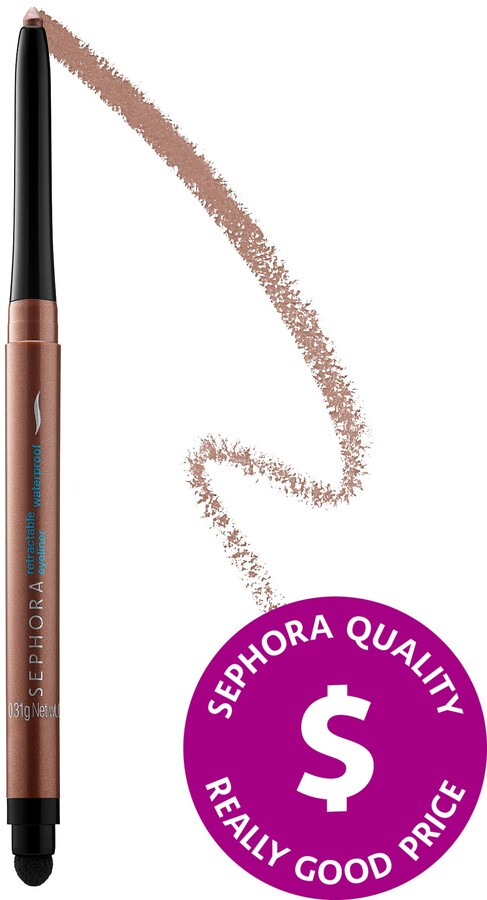 Another new makeup fave this month are the Sephora Brand Retractable Eyeliners. I picked up three shades during the Sephora sale, but even at full price these are affordable. I chose the shades Matte Deep Plum, Matte Moss, and Shimmer Taupe that I like to use on my bottom lash line.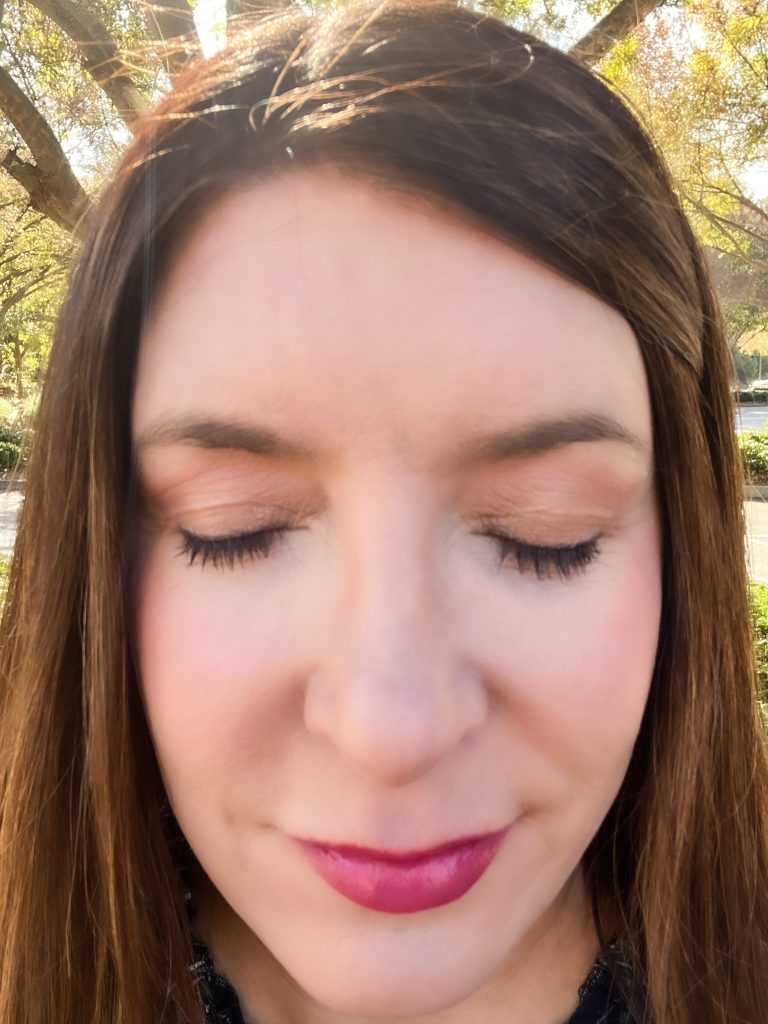 These are waterproof, and glide on so easily.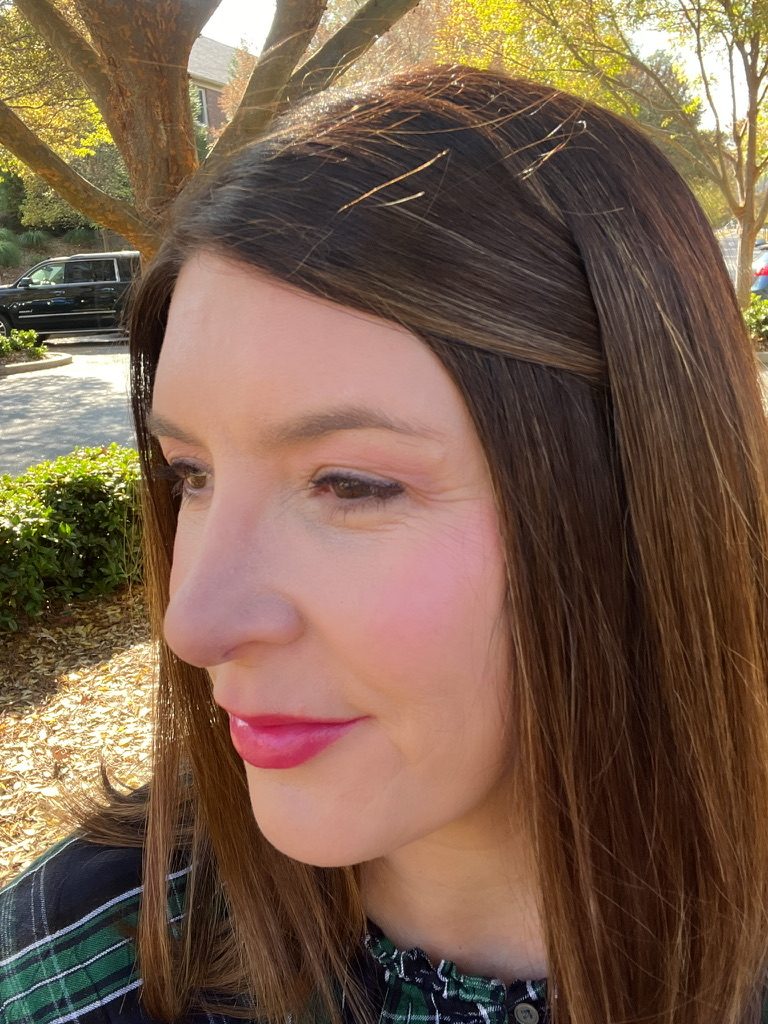 My only fail this month was this L'oreal Double Extend Beauty Tubes Mascara. This is my first time using a tubing mascara. According to the product description this is a lash extension effect mascara that provides up to 80% longer-looking, nourished lashes.
Step one is the primer coat contained at one end of the tube, and then you apply the actual mascara on the other end of the tube. I did not think my lashes looked longer or more noticeable than with any other mascara I have tried.
So…my hunt continues for a mascara that wows me. If you have any suggestions please leave them in the comments below!
If you would like to shop any of the items in today's post, they are all linked in the shopping widget below. I highly recommend these (except the mascara) as they are all affordable and kind to mature skin!