As much as I enjoy fashion, I might enjoy trying new makeup even more! I'm a firm believer in affordable options when it comes to my wardrobe and my makeup collection. There are times when a product is worth the big bucks, but if I can find a more affordable product that does the job just as well….of course I'm going to choose the less expensive option! Today I'm comparing high end vs. drugstore products and you might be surprised what I discovered.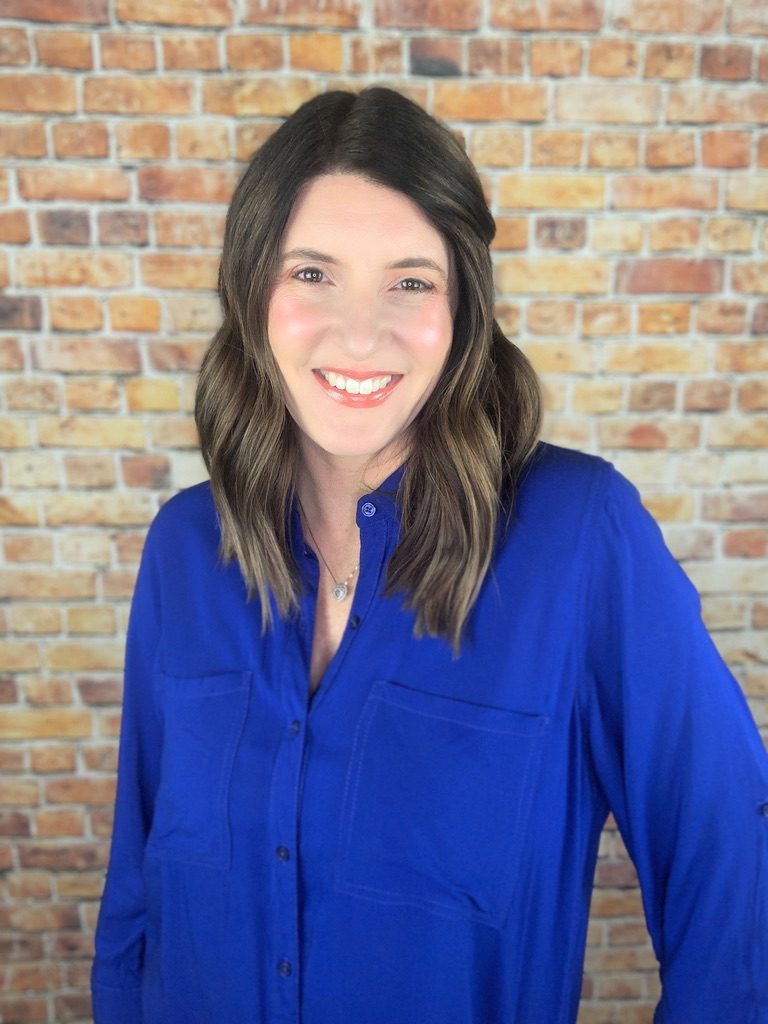 For this makeup look I used all high end products on one side of my face, and all drugstore products on the other side of my face. Can you tell a difference? Want to make a guess which side is which? I will let you know at the end of the post….don't cheat!
The Products I Used
For each product, I tried to compare products that were as similar as possible. For example, I would not put a matte foundation up against an illuminating foundation. There were two categories that I used the same product on both sides of my face because I didn't have a dupe for it. Those are bronzer and brow gel.
Primers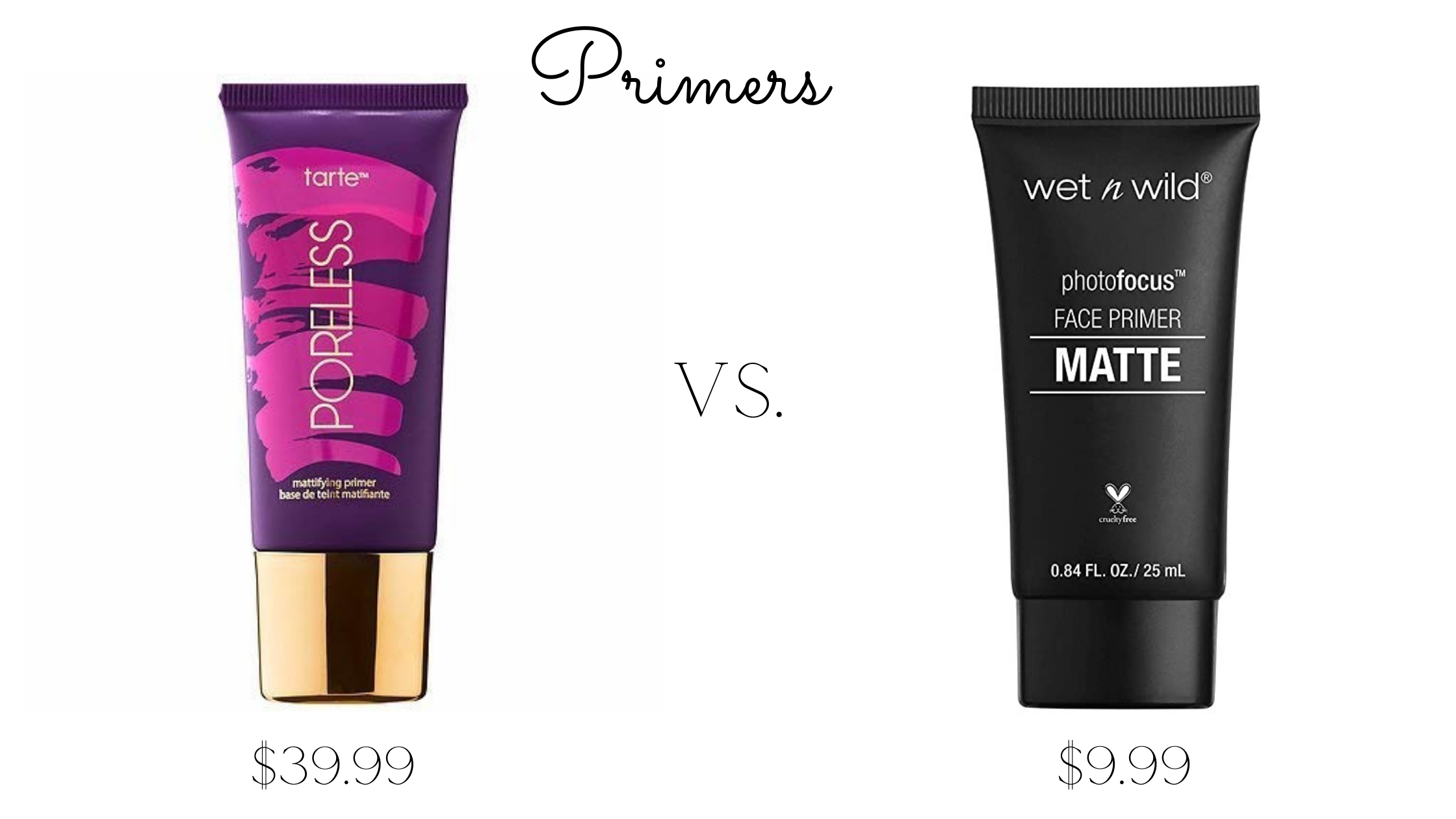 The high end vs. drugstore comparison in the primer department placed the Tarte Poreless Mattifying Primer next to the Wet N Wild Matte Mat Face Primer.
Large pores and texture are my two most bothersome issues right now. I have been trying several primers to see if I can disguise the texture, and I haven't been impressed with any of them yet.
The Tarte primer is a silicone type primer whereas the Wet n Wild has more of a lotion or moisturizer texture.
Foundations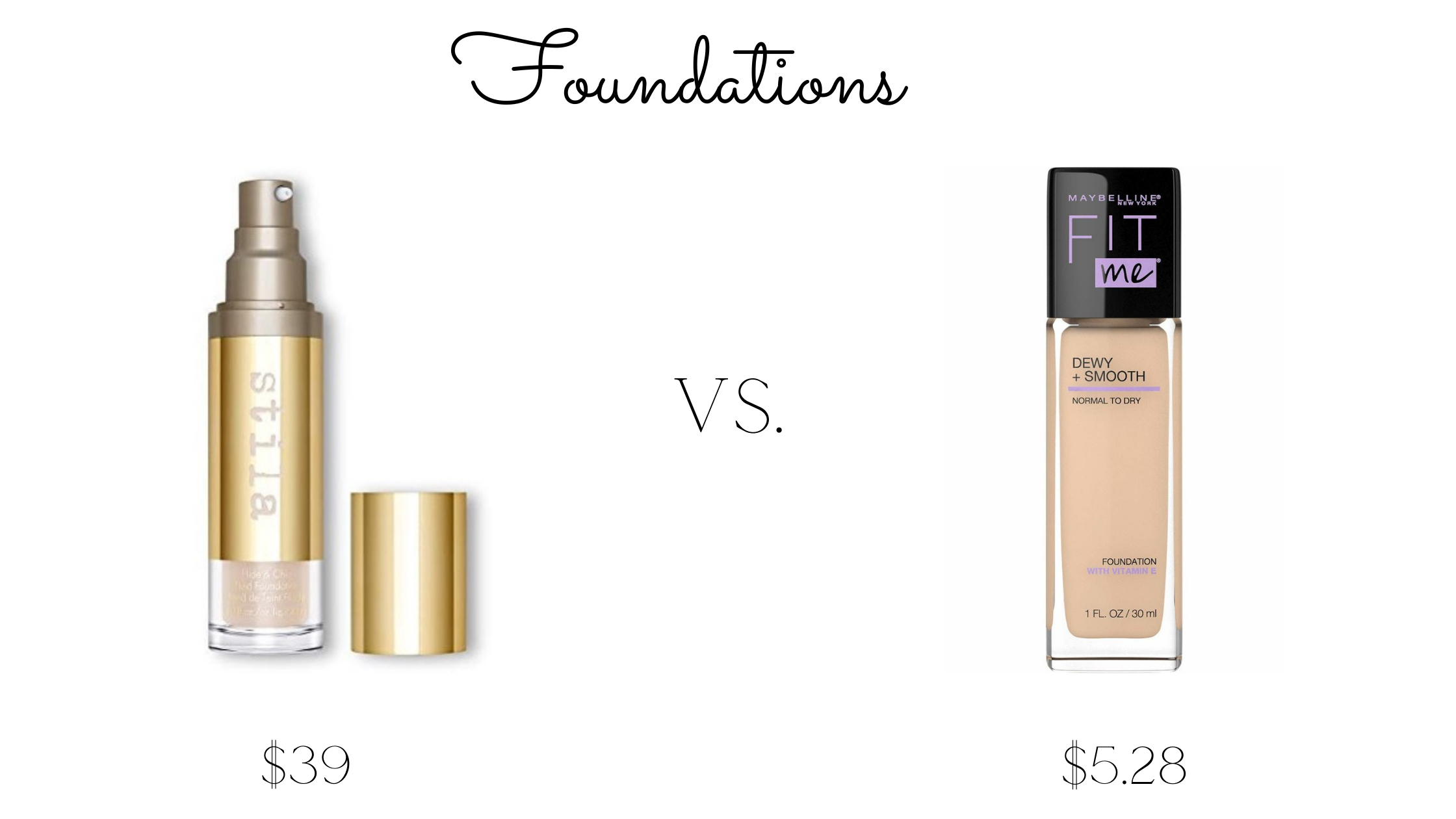 I've been using the Stila Hide and Chic Foundation for over a year. I love this foundation because it has a thin consistency and blends beautifully on mature skin. I have nothing but good things to say about it, and I have recommended it to my readers in the past.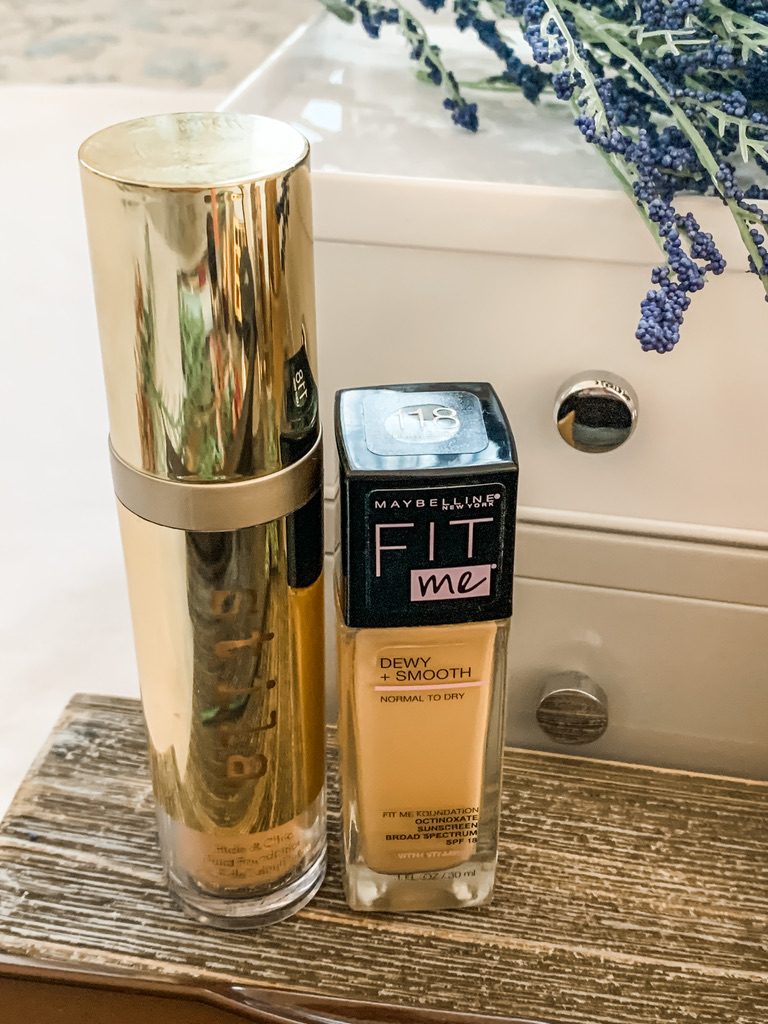 Then I tried this Maybelline Fit Me Dewey + Smooth and wow! There is also a matte formula for those of you who have oily skin, but the dewy + smooth looks best on my skin. I have worn this foundation in photos and it is amazing for the price!
Concealers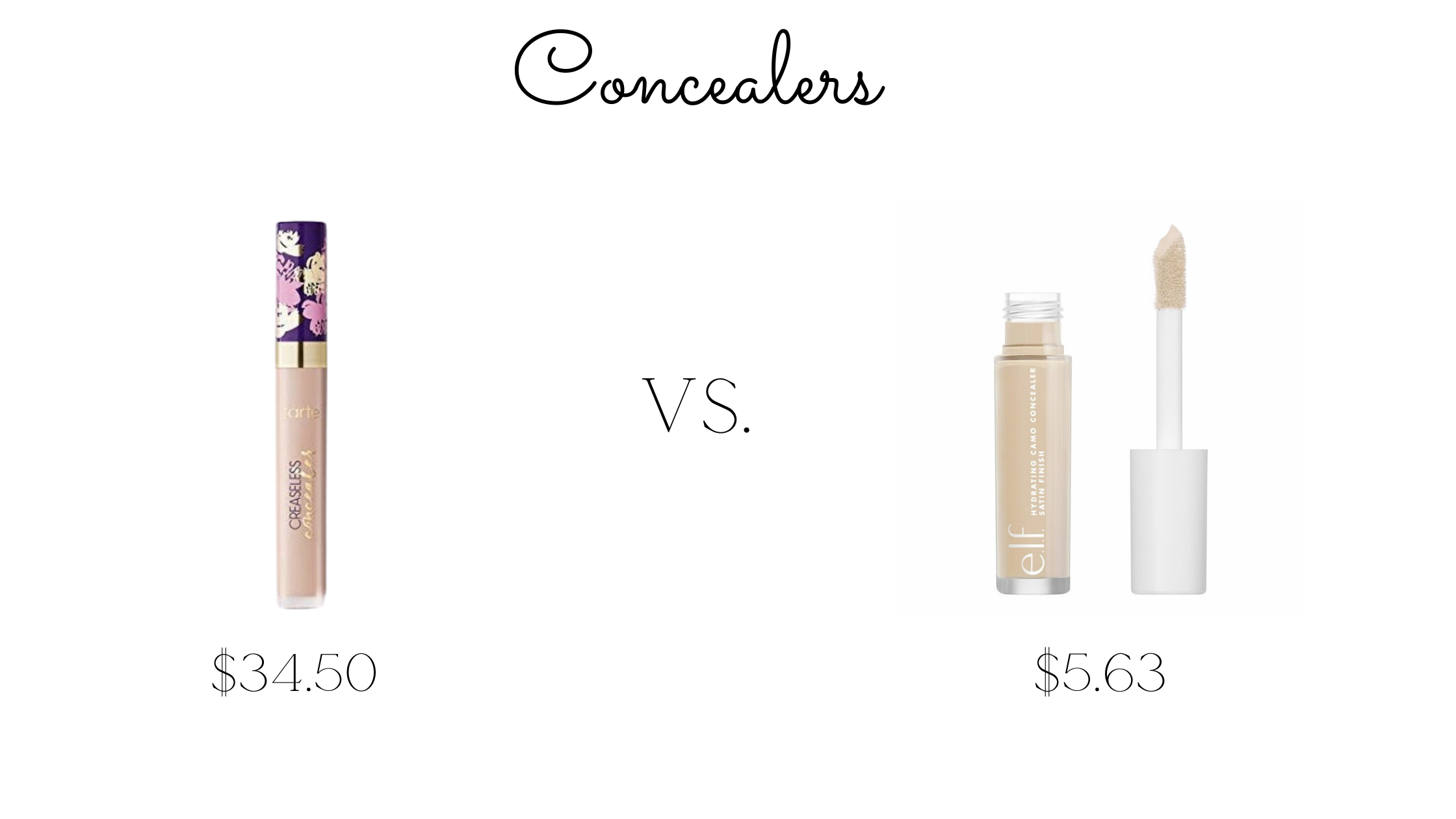 The high end vs. drugstore concealers that I tried are the Tarte Creaseless Under Eye Concealer and the e.l.f Hydrating Camo Concealer. I am not a fan of the popular Tarte Shape Tape, but I do like the Tarte Creaseless version better.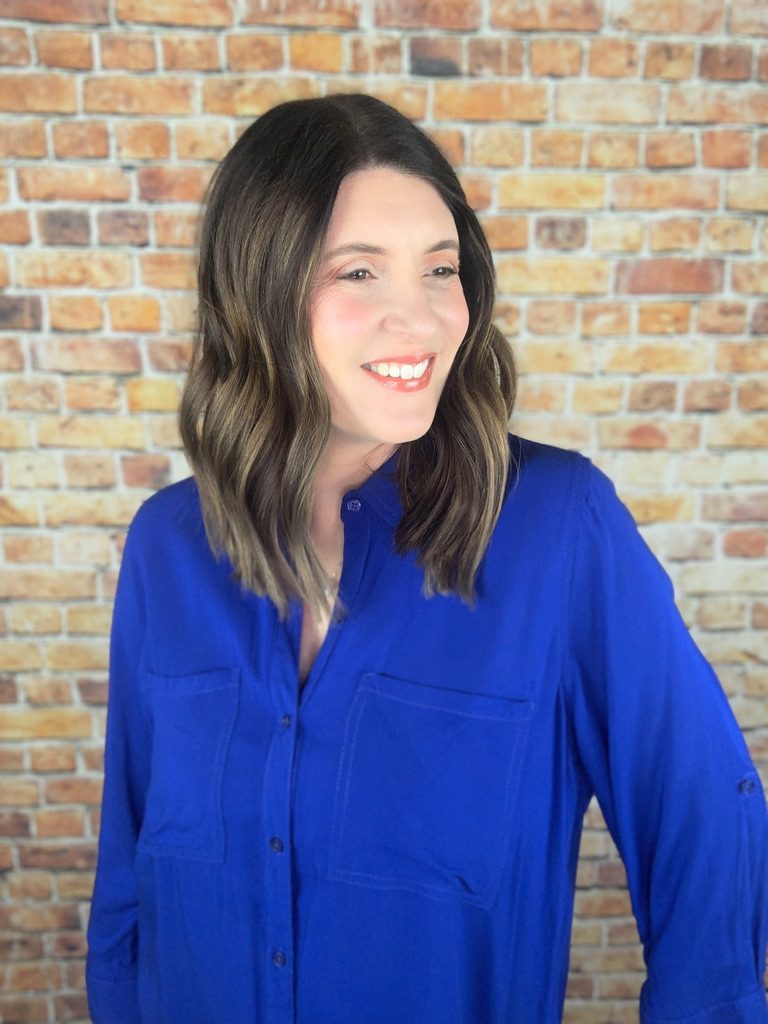 Concealers are very tricky on older skin. The under eye area is very thin and tends to look worse with a concealer that is too thick. The Tarte and the E.L.F. were fairly easy to blend, but I only used a couple of tiny drops under each eye. A little of both go a long way!
Eyes
I enjoy using both of these palettes. The Too Faced Chocolate Bar palette is a little pricey, but I actually found mine at Marshall's! The Milani Bold Obsessions palette is beautiful as well. I did another makeup look with this palette in a previous blog post. You can see it here.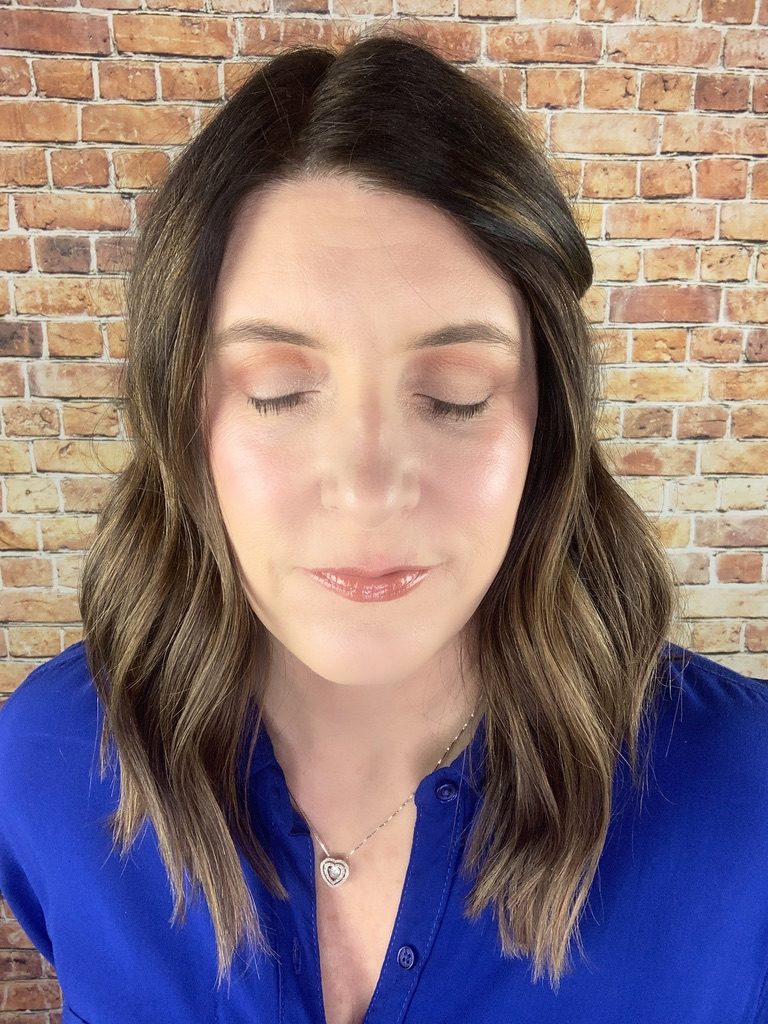 I was really amazed at how similar each eye looks. I used the darker shades in the palettes for my eyeliner. I do that a lot to create a softer eye look. Plus it saves me from having to buy so many eyeliner pencils.
Mascara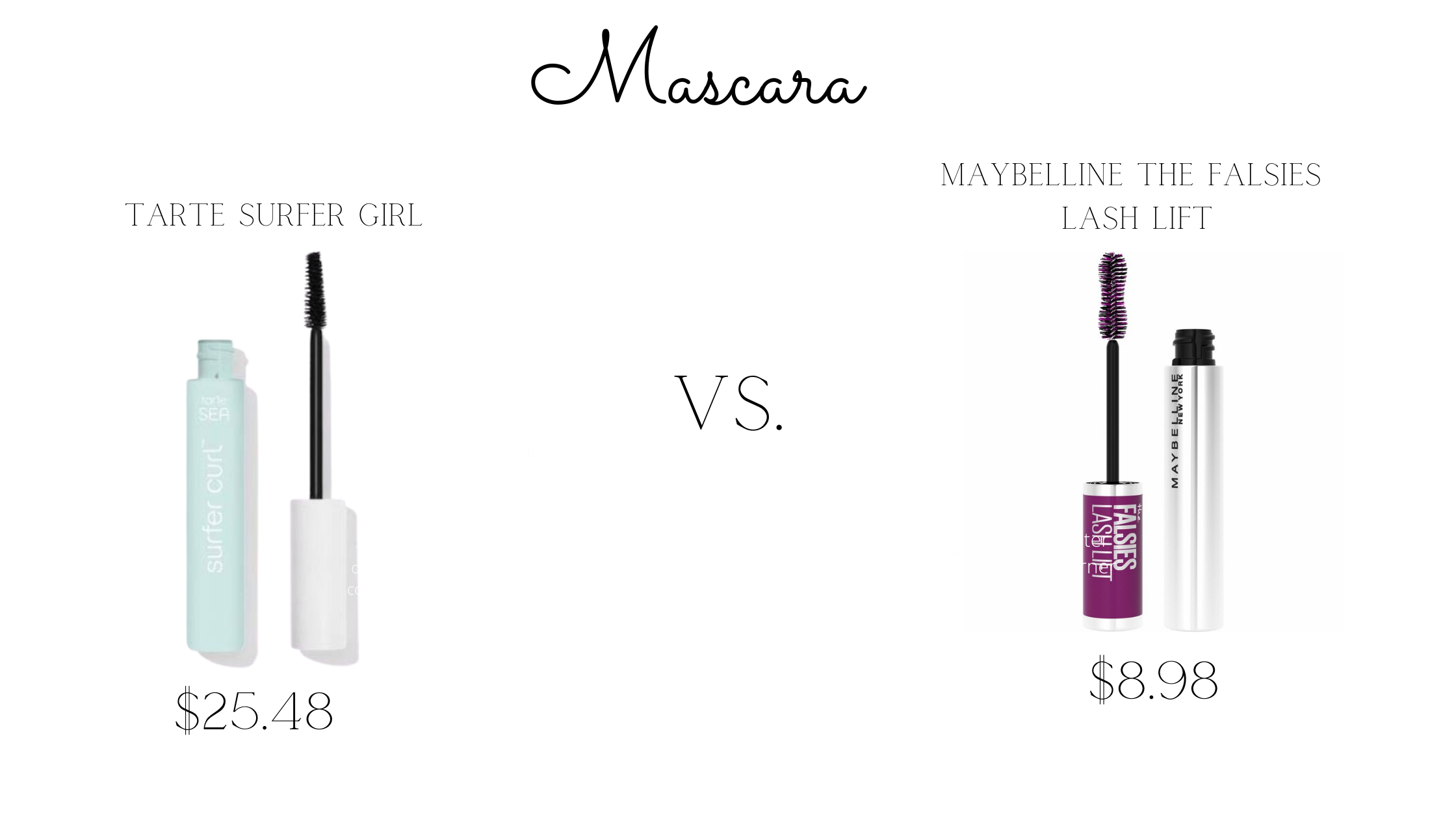 There are so many mascaras on the market, who could ever test them all? I tried the Tarte Surfer Girl because it was supposed to give you the look of false lashes. I'm not sure it did that, but I do like it. It does not flake or clump together.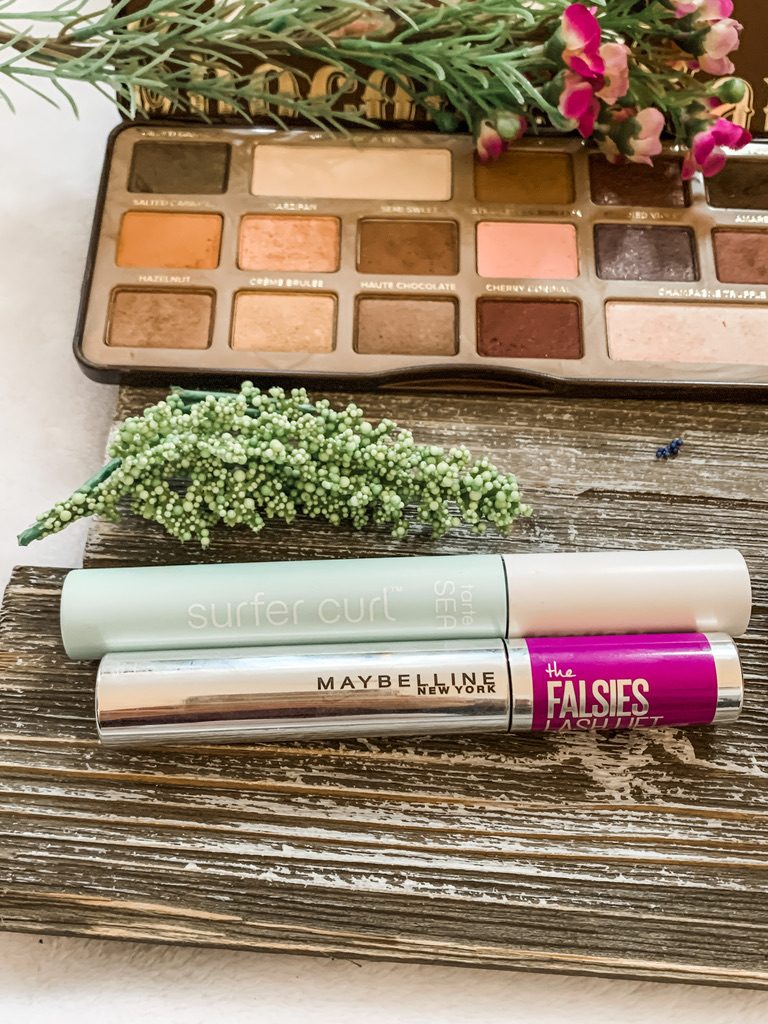 The Maybelline version also gives a nice effect. I really couldn't tell any difference between the two. Will I repurchase the Tarte? Probably not.
Highlighter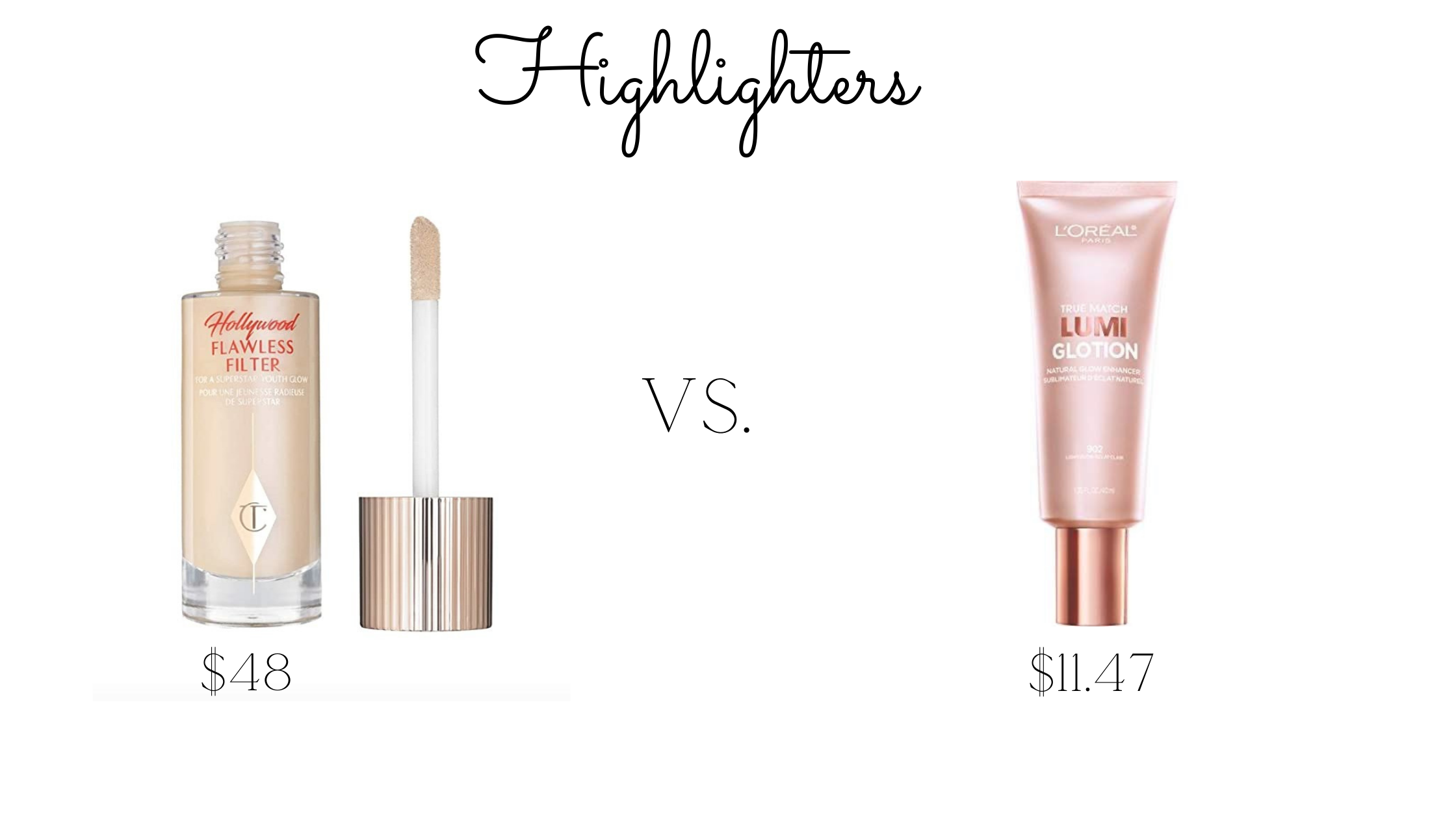 Highlighters when used correctly can give mature skin a youthful glow. It took a few times for me to get the hang of these liquid highlighters, but I think I've figured it out.
Instead of using it after your foundation, place it on your cheekbones and any other areas you like before your foundation. This will give a more subtle effect. If you decide to add a little more after your blush, you can still do that.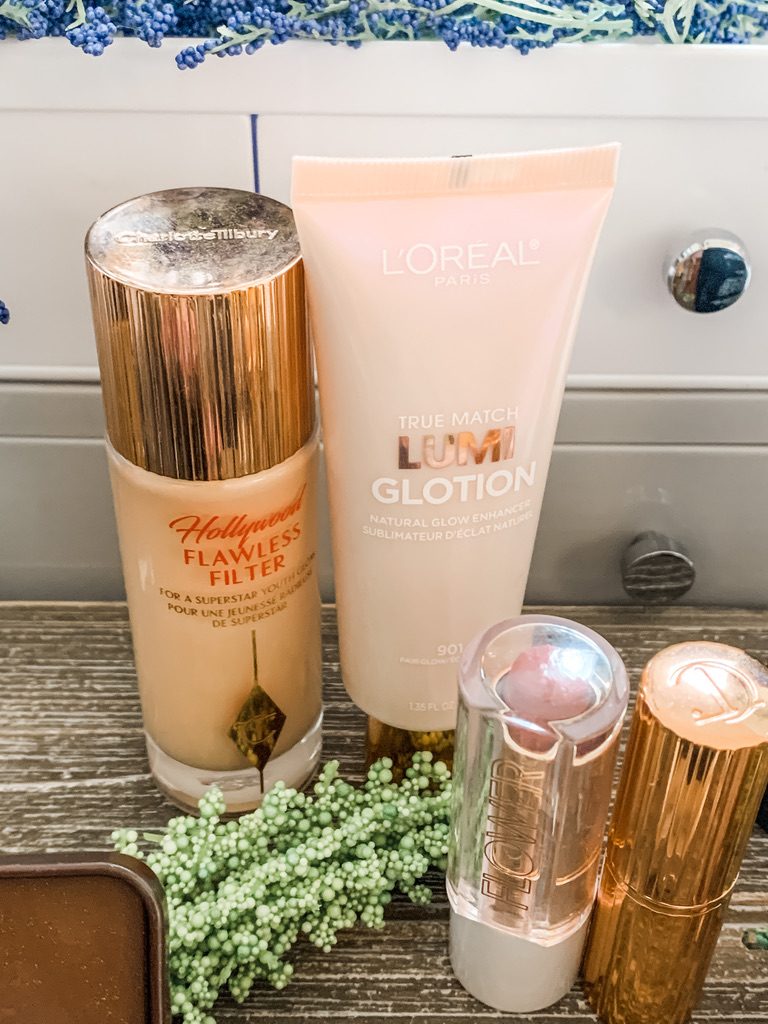 The Charlotte Tilbury Hollywood Flawless Finish has been all the rage lately. Once I learned how to use it, I liked it better.
The L'oreal Lumi Glotion is just as good if not better than the Charlote Tilbury. I liked the effect that it gave and it seemed to blend a little easier. My high end vs. drugstore pick for this category goes to the L'oreal Lumi Glotion.
Powder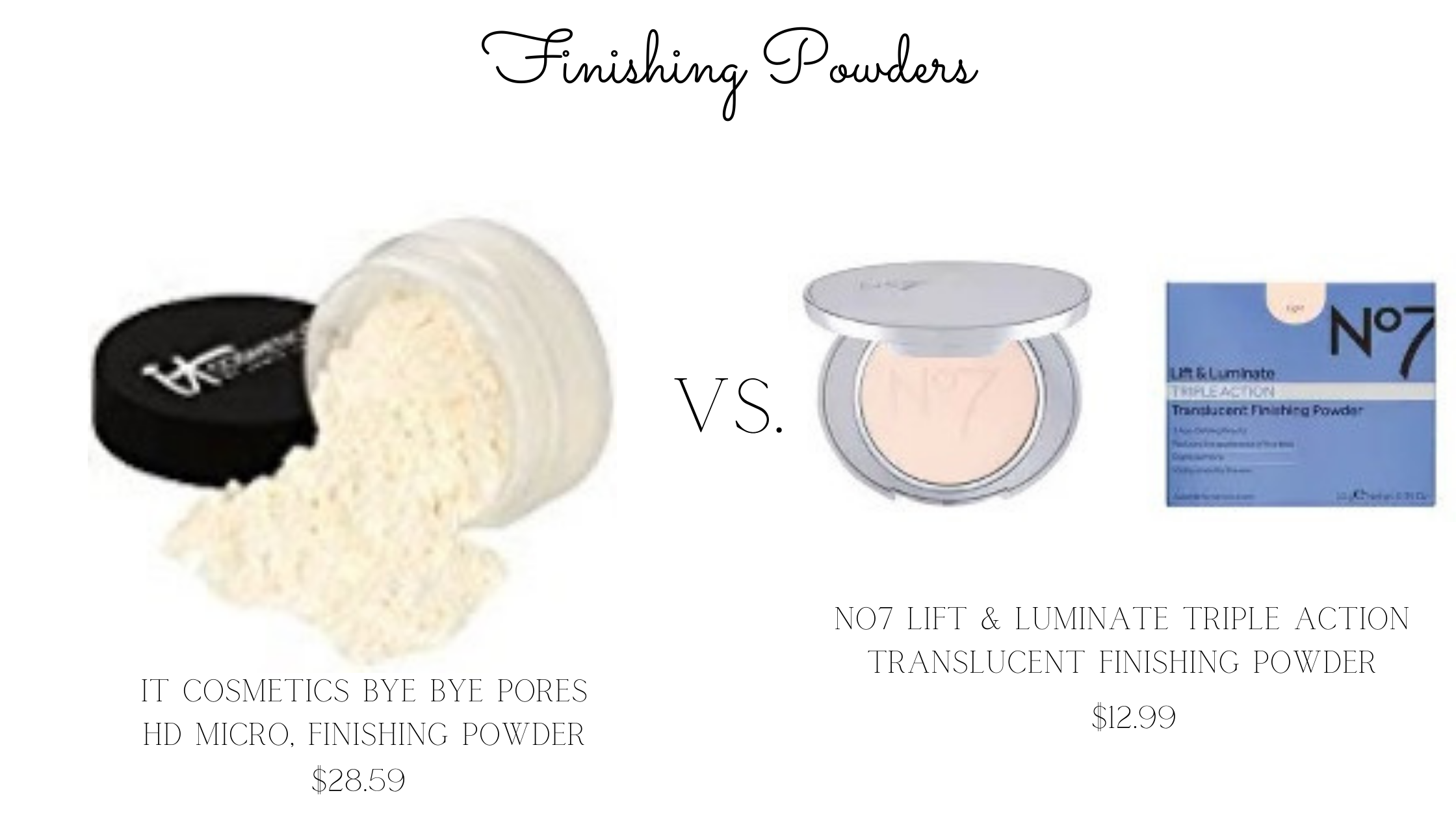 The It Cosmetics Bye Bye Pores HD Micro, Finishing Powder has been my go to powder for years. It gets great reviews from bloggers and Youtubers. Recently I heard about the No7 Lift & Luminate Triple Action Translucent Finishing Powder being a dupe for the It version.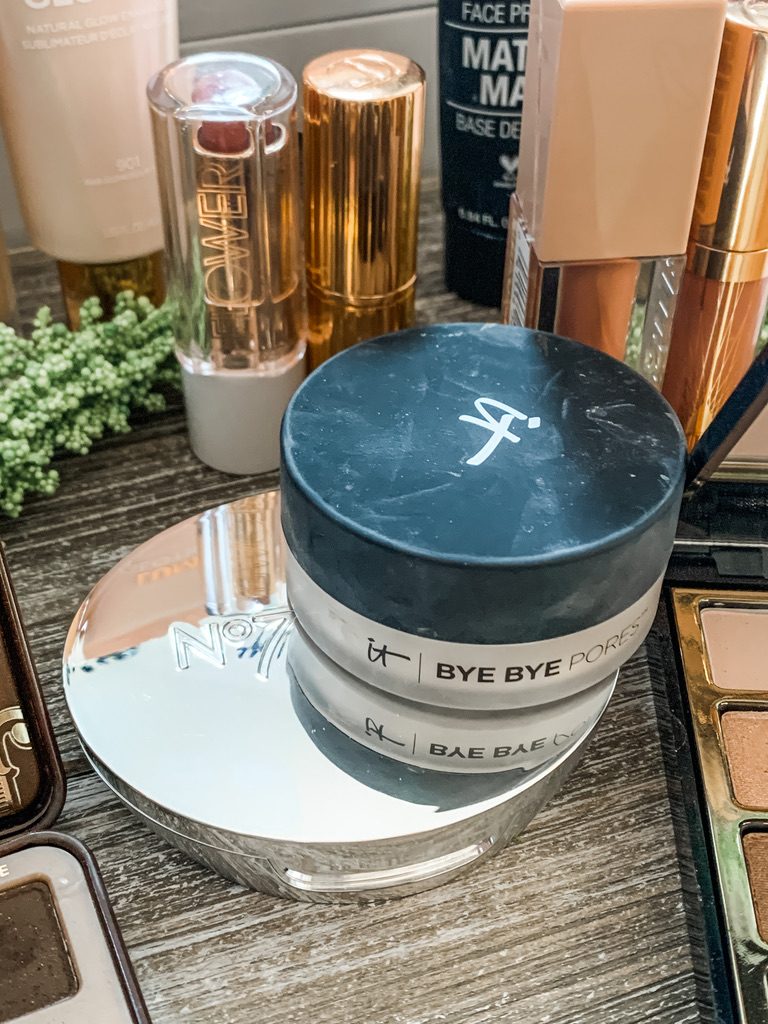 I was really impressed with the No 7 powder. I use it on an everyday basis, and save the more expensive It Bye Bye Pores powder for special occasions. After this little experiment, I'm not sure I need to repurchase the high end.
Blush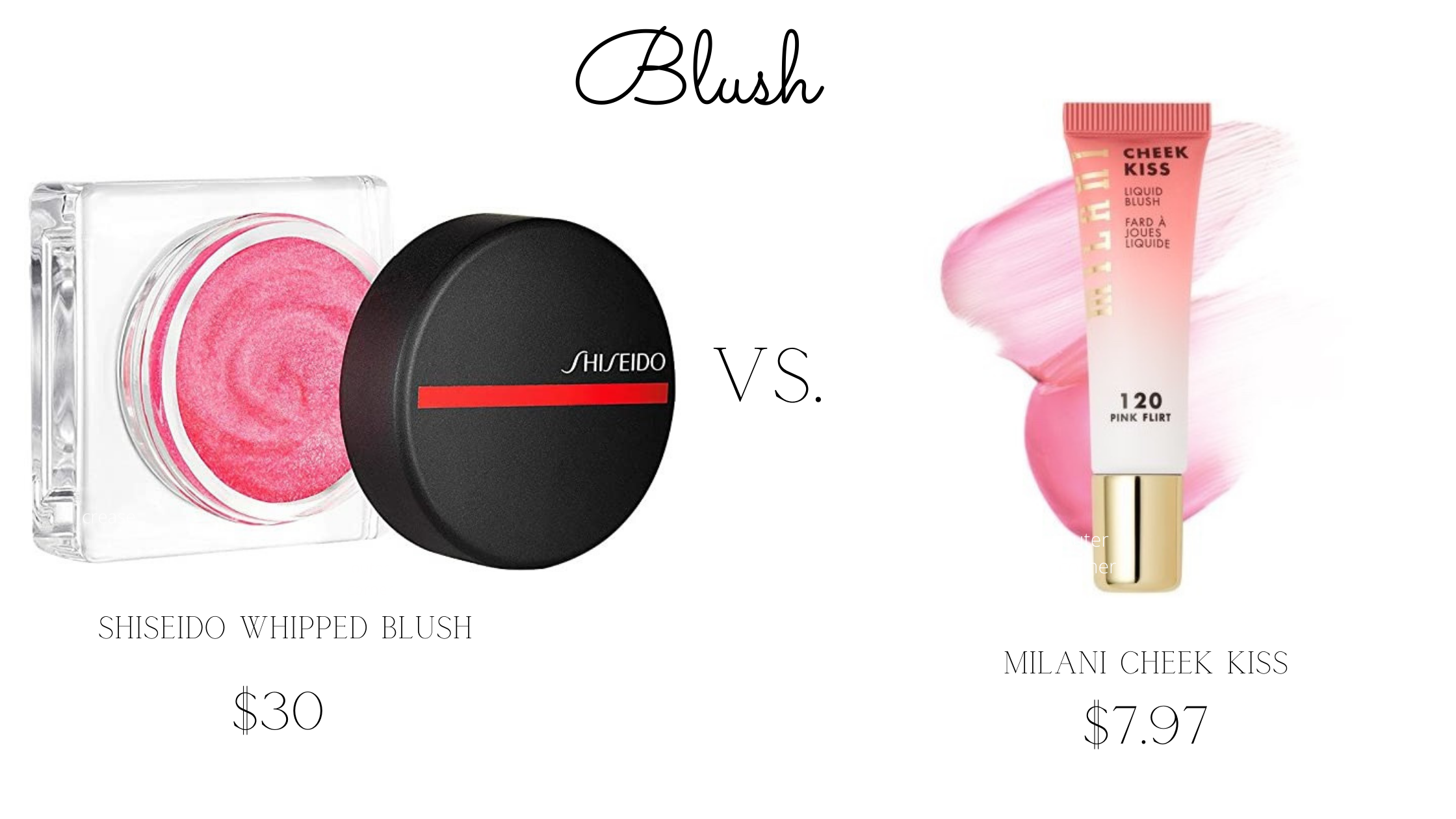 I just love blush! Lately I've been using more cream blushes. These two blushes have a completely different consistency , but give a very similar result.
The Shidseido Whipped Blush has a texture unlike any product I have ever used. It feels like you are touching a marshmallow when it's in the container and then when it hits your skin it turns into an almost powdery consistency. It is highly pigmented and lasts all day.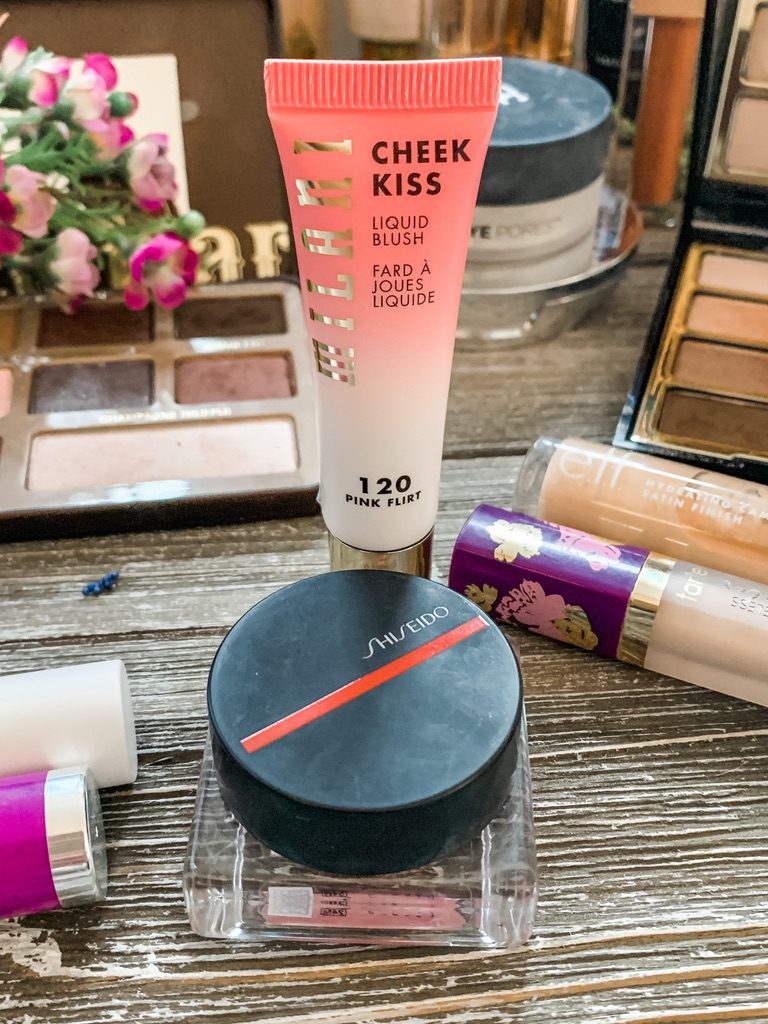 The Milani Cheek Kiss has a much more liquid consistency, but is easy to apply. It is also highly pigmented so I suggest placing a small amount on the back of your hand and then dotting it on your cheeks.
Lips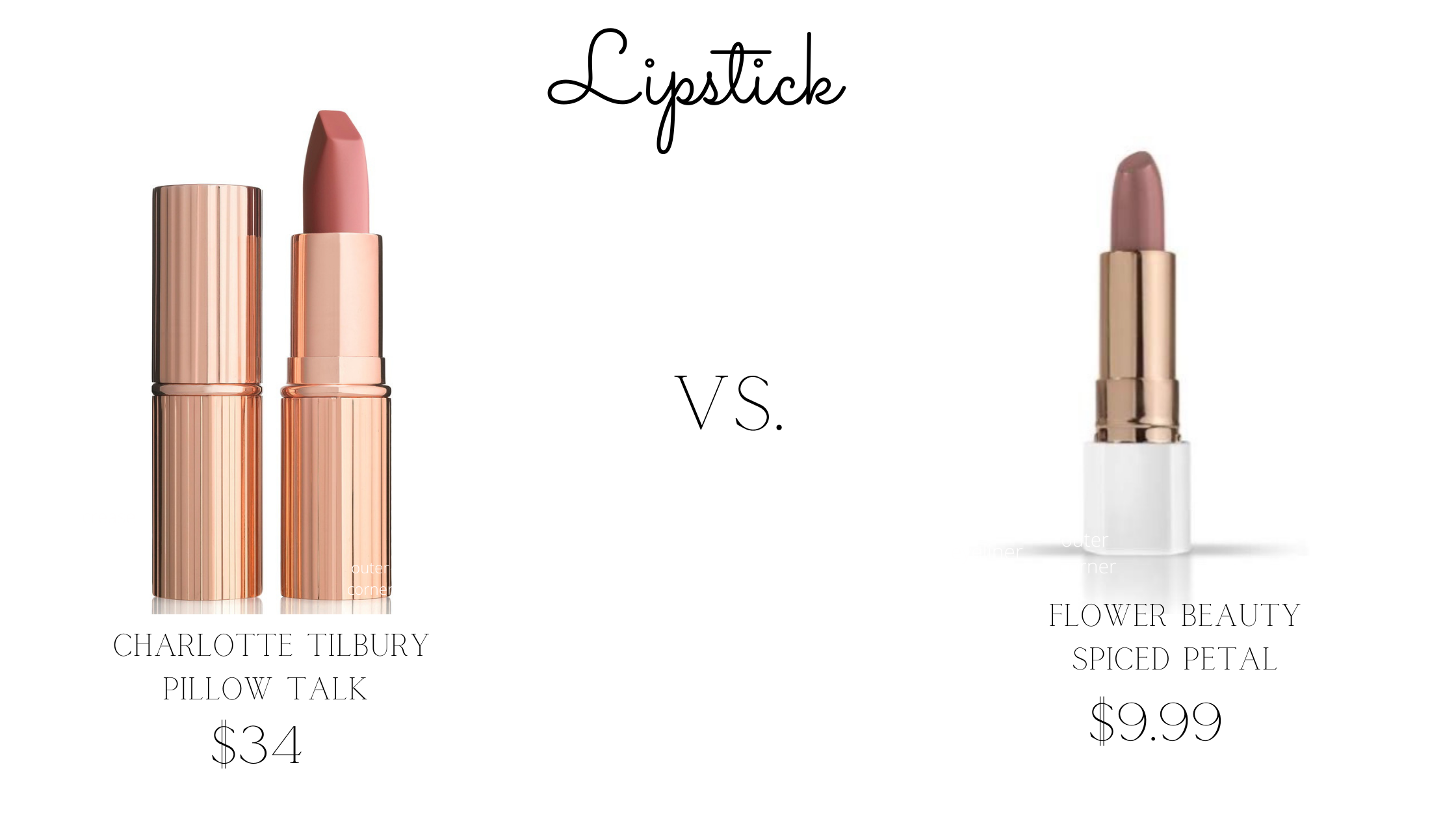 My high end vs. drugstore lipsticks are the Charlotte Tilbury Pillow Talk and the Flower Beauty Spiced Petal. I haven't owned many high end lipsticks, but I wanted to try the Pillow Talk because everyone seemed to love it so much! I asked for it for Christmas and I have been wearing it as much as a girl can wear lipstick in a world where we have to wear a mask when we leave the house. It is a perfectly nice lipstick, but not worth the hype in my opinion.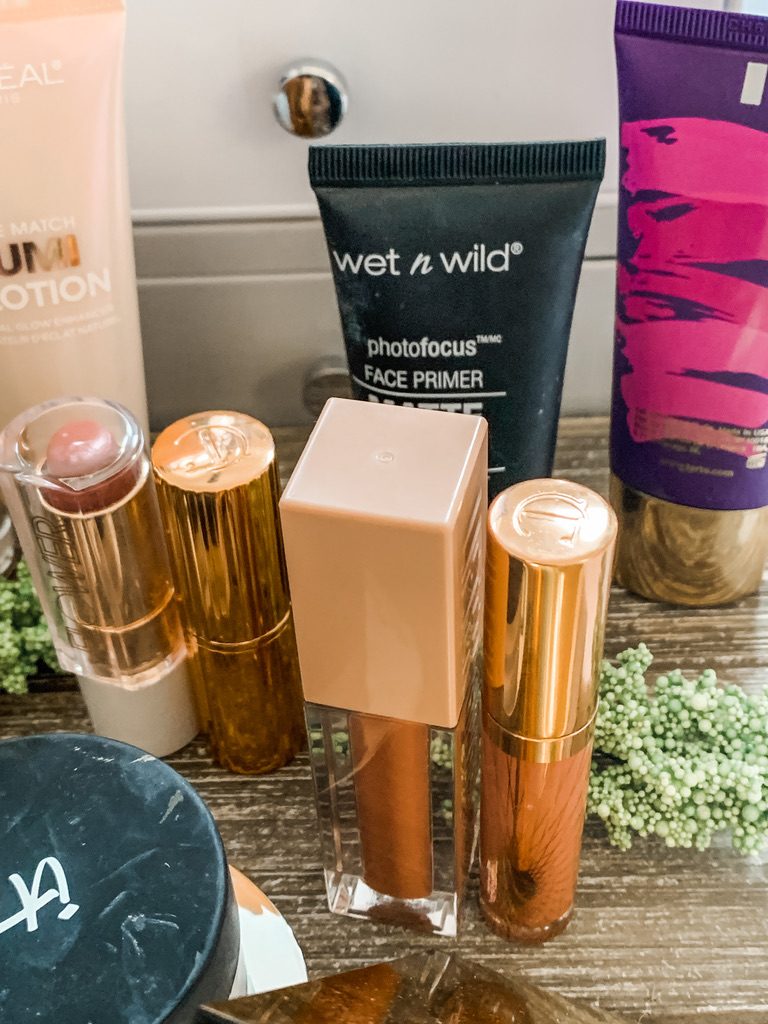 There are several dupes for the Pillow Talk lipstick, but the one I have on hand is the Flower Beauty lipstick in the shade Spiced Petal. As you can see in the photo, they look nearly identical, and they both wear the same.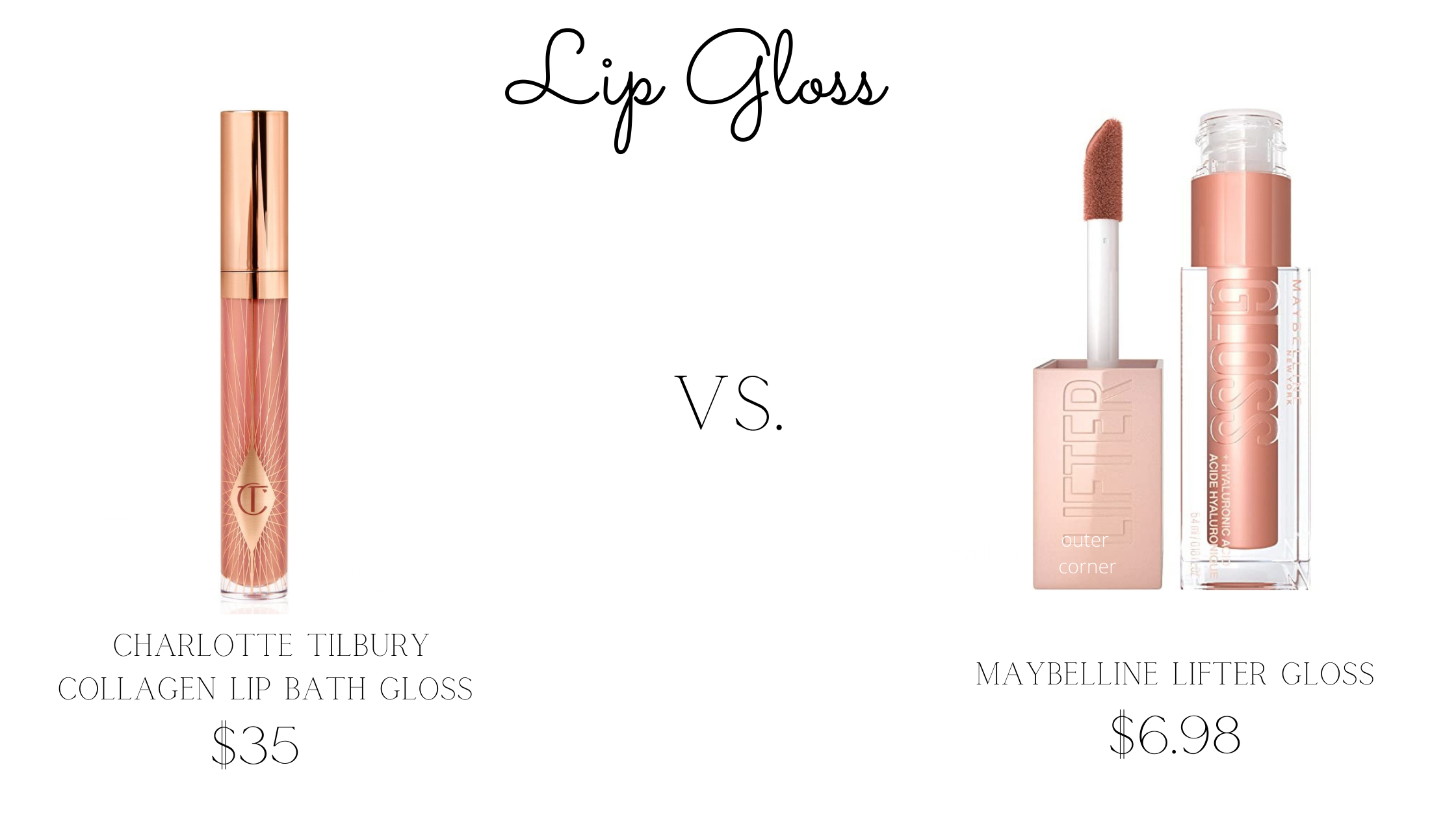 The Charlotte Tilbury Collagen Lip Bath Gloss was included in a gift set with my Pillow Talk lipstick. Again, it is a nice lipgloss but I would not pay $35 for it when I can get the Maybelline Lifter Gloss for under $7.
I have talked about the Lifter Glosses before, and I just love them. I have almost every shade!
Reveal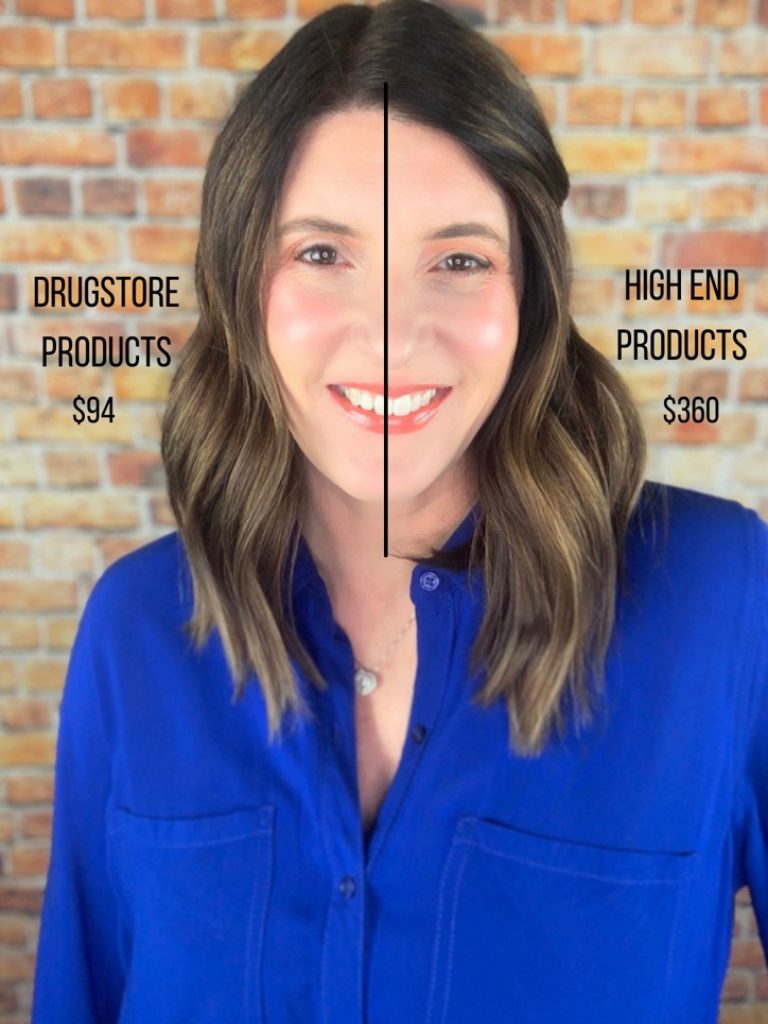 Did you guess right? I asked my husband to guess which side was the high end side vs. the drugstore side. He got it reversed. He thought the drugstore side looked better! He said he thought my skin looked smoother and he liked the highlight of the drugstore side better. What do you think?
One side of my face contains $360 worth of products, and the other contains $94 worth of products! When it comes to high end vs. drugstore, sometimes high end makeup and skincare are worth the money, but not always. I hope this has shown you that you can still look your best and be confident while saving some money at the same time.