One thing I love about blogging is constantly trying new things! I enjoy testing new makeup and skincare products, and when I find something that really impresses me I like to pass it on to my readers. Today I'm sharing the best makeup for mature skin: my current favorites.
Since I do try new products so frequently, my "favorites" tend to shift around a bit. There are some products that I have used for a long time and some new products that have made their way onto my list of favorites. That is why I like to update these types of posts every few months or so. You may enjoy my Best Foundations For Mature Skin post from a while back.
For those of you who are new here, I am 49 (almost 50) and I have normal to dry skin with a slightly oily T-zone. The issues that I battle most are texture and large pores. You know…that orange peel look. I have cool undertones and I try to stay away from super dewey finishes that accentuate my fine lines and texture.
So here are my current favorites in no particular order.
Foundations
1. L'oreal Age Perfect Radiant Serum Foundation

The biggest change to my current favorite foundations is the discovery of the L'oreal Age Perfect Radiant Serum Foundation. This is a hydrating light weight foundation with light to medium coverage. It does not settle into lines and wrinkles and it stays in place all day. It contains an SPF 50 and is available in 30 shades! This has become my go-to everyday foundation.
I wear the shades 15-Rose Ivory and 30-Beige Rose. This is a very affordable foundation at around $12 and I highly recommend it.
2. Estee Lauder Futurist Hydra Rescue

I have talked about this foundation before, and it remains my favorite higher end option. I wear this most of the time for blog photos. It offers medium to full coverage with a radiant finish. I do not find the finish too luminous and it does not accentuate lines or wrinkles. It contains an SPF of 45.
There is also a wide shade range available. Personally, I wear 2N1-Desert Beige. If you prefer just a little more coverage, I think you will like this one.
3. It Cosmetics Your Skin But Better CC+ Cream with SPF 50+

This favorite has not changed since my previous post, so I won't spend a lot of time on this one. You can read more details on this foundation here.
I will say that this remains a favorite for a reason. It's that good! It provides full coverage and an SPF 50.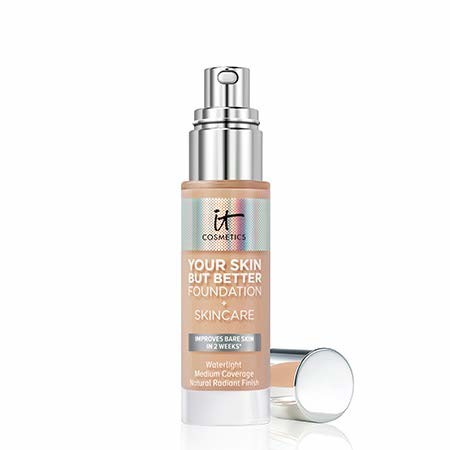 I have been curious about the new It Cosmetics Your Skin But Better Foundation + Skincare. I have not tried it yet, but plan to. If you have tried it, let me know your thoughts in the comments below.
Eyeshadow
Cream Shadows
I love to use cream eyeshadows because they are quick and easy! One shade on the lid and I'm done. I have two current favorite cream eyeshadows.
1. Ulta Beauty Matte Cream Eyeshadow

The Ulta Matte Cream Eyeshadow is my favorite of the two. This is what I use just about everyday for a simple stay at home look. I use the shade Bubblegum, which is a pale rosy pink. I also have a couple of the neutral beige colors.
This is a primer infused cream eyeshadow that applies easily with a doe foot applicator. It dries quickly and is waterproof. It takes a little getting used to applying it, and you have to work quickly because it dries fast. It only takes a tiny amount to cover the moveable part of the lid.
2. Maybelline Color Tattoo Concentrated Crayon

The Maybelline Color Tattoo Concentrated Crayon is new to me. I have only used it a few times, but I really like how easy it applies. I purchased the shade Barely Beige, which is a very pale neutral with a bit of shimmer to it.
This can be used alone, or it also makes a great highlight for the inner corners of your eyes to brighten. It is available in 10 shades and is under $10.
Eyeshadow Palettes
1. Zoeva The Basic Moment Eyeshadow Palette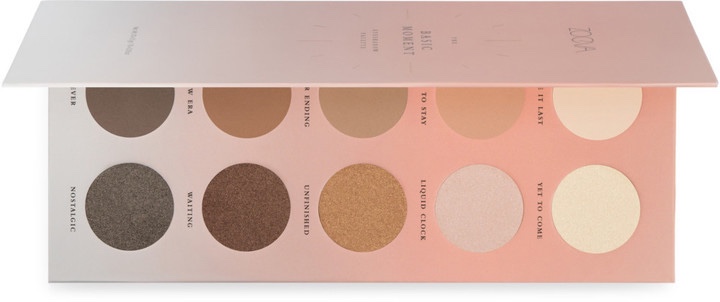 I don't think I have mentioned the Zoeva The Basic Moment Eyeshadow Palette before. I saw this on a beauty Youtube channel (Hot & Flashy) that I follow, and I decided to try it.
This is a beautiful cool toned palette with a nice mixture of mattes and shimmers. The colors are neutral and perfect for an everyday look, but can also be ramped up for a more dramatic look.
2. Too Faced Natural Matte Eyeshadow Palette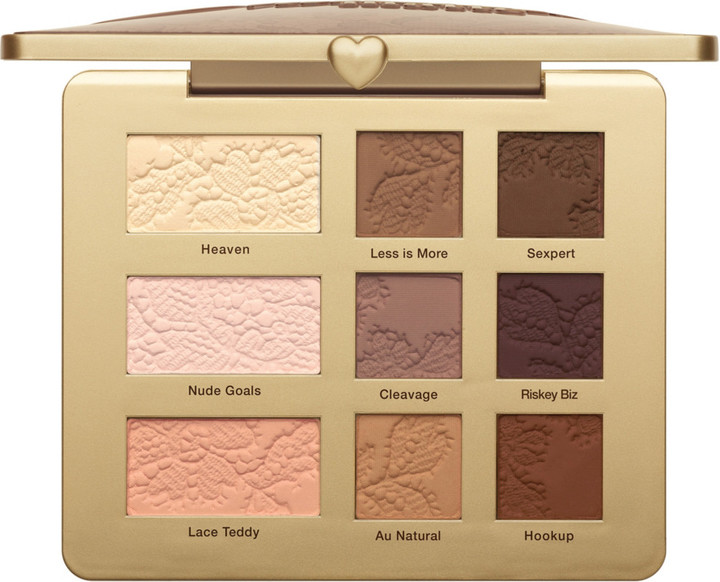 My best makeup for mature skin list would not be complete without the Too Faced Natural Matte Eyeshadow Palette. This is my all time favorite palette and I wear it frequently for photos. It is incredibly smooth and easy to blend.
This is a high quality palette and for $20 it is a bargain for a high end brand!
3. Milani Soft & Sultry Palette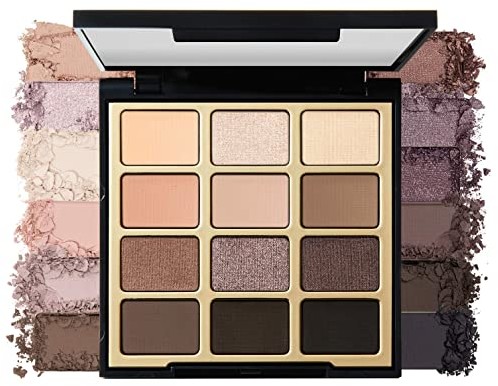 For a drug store option, you can't beat the Milani Soft & Sultry Palette. Actually, I like all of the Milani eyeshadows, but this is the one I use the most and it is the most versatile. It contains 12 pans of cool toned mattes and shimmers.
If you prefer warm tones the Bold Obsessions Palette is also really nice.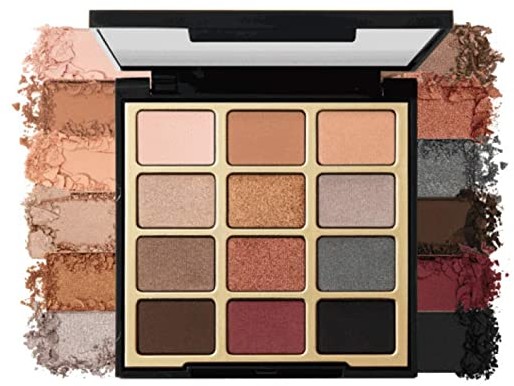 Blush
I have a particular love for blush! I love trying new colors and products. I have a couple of new ones (new to me) that have quickly become favorites of mine.
1. Maybelline Cheek Heat

I have fallen in love with the Maybelline Cheek Heat Gel Blushes! These are by far my current favorite blushes. I have two shades: Pink Scorch and Nude Burn. This is an oil free water based formula that glides on easily.
I must stress that it only takes a tiny bit of product. If you squeeze it onto your finger and apply it right to your cheeks, you will have clown cheeks and a mess! Instead, put a small drop on the back of your hand. Then use a finger to dab a small amount to your skin. Build it to the desired amount of color.
I love that it is thin and easy to work with, and it stays on all day! It also gives just a hint of shimmer, but in a good way. No need to use a highlighter with this product.
2. L'oreal Age Perfect Radiant Satin Blush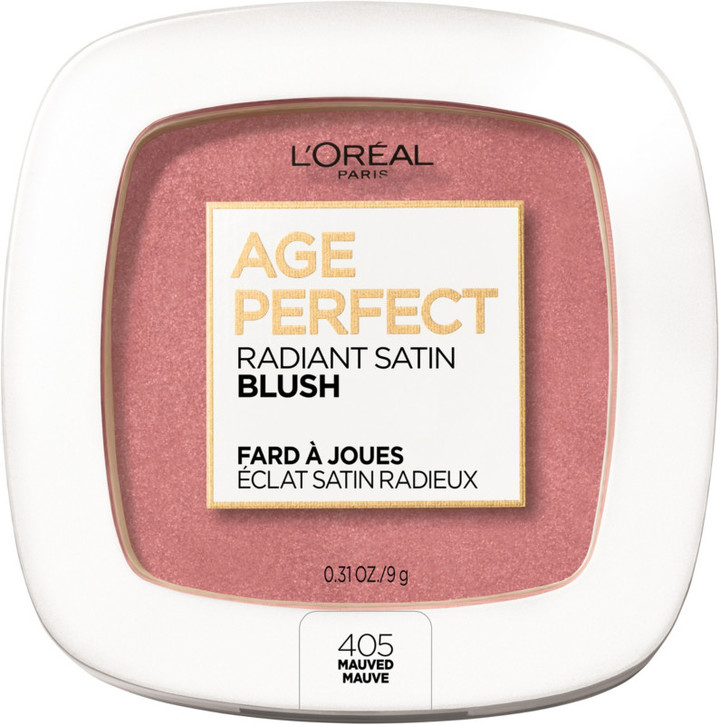 Another new product that I tried recently is the L'oreal Age Perfect Radiant Satin Blush. This product is specially formulated for mature skin and contains Camillia Oil so it will not look dry or cakey. It comes in several shades, but I really like #400 Berry Baise
3. Milani Baked Blush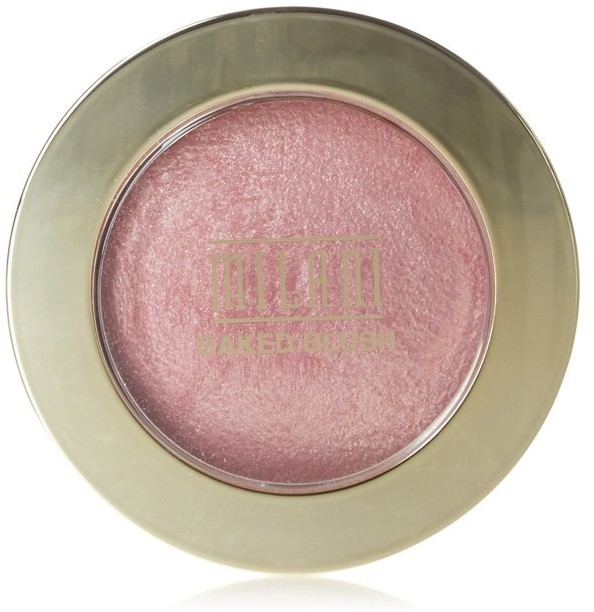 The Milani Baked Blush has been a long time favorite and remains a current favorite. The two most popular colors are Luminoso and Dolce Pink. I prefer the Dolce Pink for its cooler undertones, but Luminoso is beautiful for a warmer tone.
Powder
I have two new favorite finishing powders to share with you.
1. It Cosmetics Bye Bye Pores

As I mentioned earlier, large pores and texture are one of my biggest problems. The Bye Bye Pores Poreless Finish Airbrush Powder is the best finishing powder I have ever used! It really does diminish the look of pores and I also use it to set my under eye concealer.
2. No 7 Triple Action Finishing Powder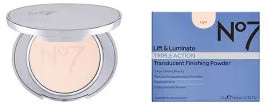 For a less expensive option, the No 7 Lift & Luminate Triple Action Finishing Powder has also been on repeat for me over the past few months. Now I'm not sure about the "lift" claim, but it is a nice finishing powder that helps reduce the look of large pores.
Lips
Next to blush, lipstick and lipgloss are particularly fun for me to experiment with. You can never have too many lipsticks right? If I listed all the lip products that I like, this post would go on forever. I do, however, have two new products that I really like for mature skin.
1. Maybelline Lifter Gloss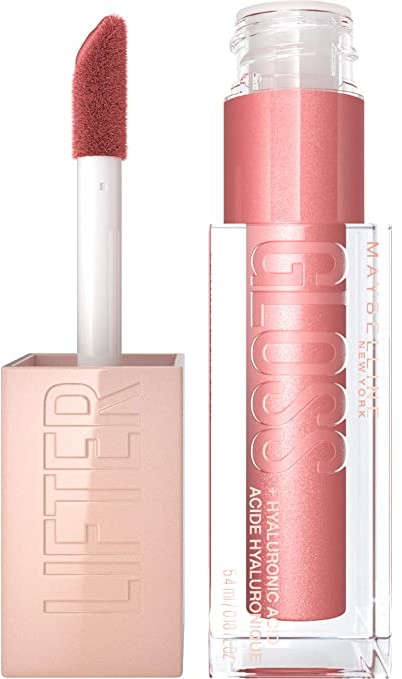 I absolutely love this Maybelline Lifter Gloss! This is a moisturizing gloss and the secret weapon is Hyaluronic Acid, which you probably already know is a super star hydrator! You will find it in all kinds of makeup and skincare products.
It comes in several shades. Currently I am using 008-Stone and 005 Petal, but I plan to purchase every shade! It retails for $6.98 on Amazon and somewhere in that range depending on where you purchase it.
2. L'oreal Age Perfect Luminous Hydrating Lipstick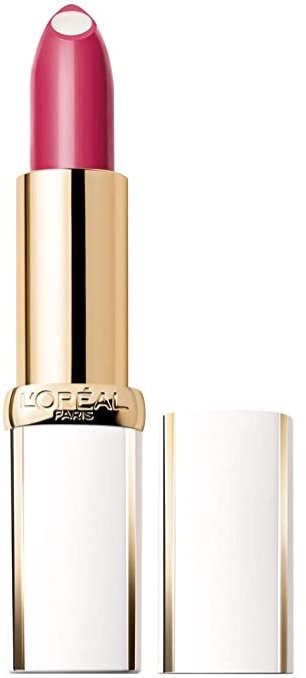 I have tried several products from the L'oreal Age Perfect line and I have liked the Luminous Hydrating Lipstick as well. It has a special hydrating substance in the core of the lipstick that is specially formulated for mature skin.
It is available in ten shades. I have been enjoying the color #114 Perfect Burgundy.
Skin Care

The last current favorite that I would like to mention is the Biore' Charcoal Pore Minimizer. This is a daily face wash that draws out impurities and diminishes the appearance of large pores. I have been on a mission lately to find a product to help with my large pore issue. I wanted to start out with a less expensive product before moving on to more pricey options. I can honestly say that this stuff works!
My skin looked better after one wash. I don't use it every day, but I use it 2-3 times per week. If you struggle with large pores and texture, this would be a good product to add to your arsenal.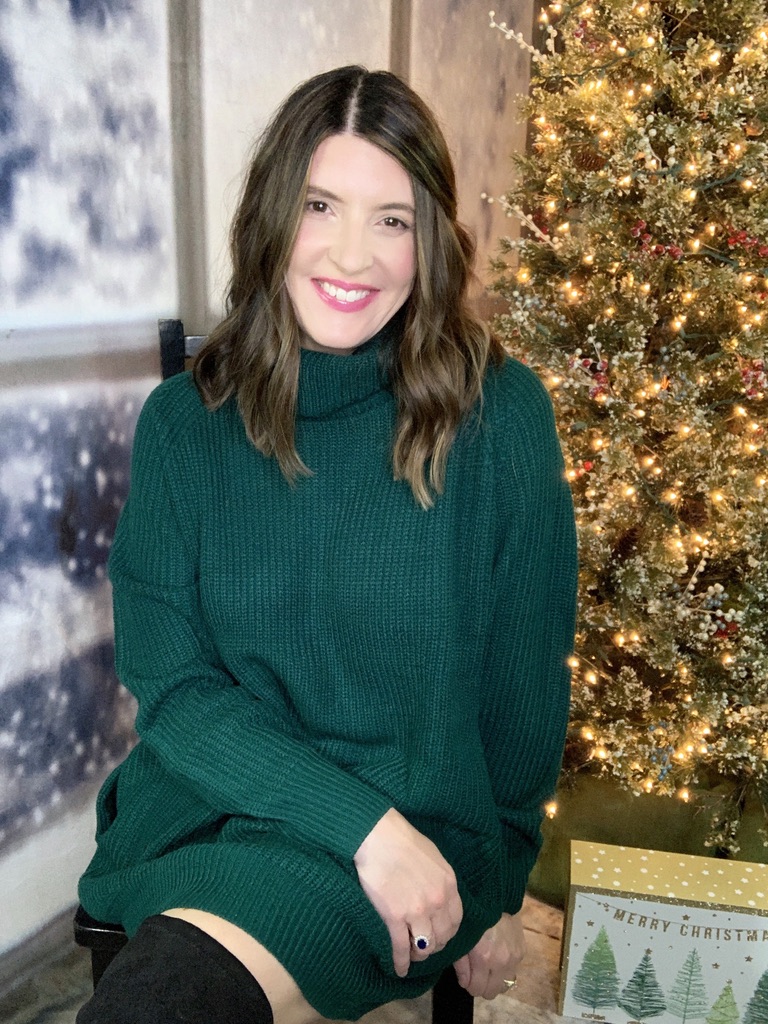 That sums up the best makeup for mature skin. My current favorites have worked well for me and I hope you can benefit from some of these! All of the products mentioned today can be shopped by clicking on the highlighted text or using the shopping widget under each section.